And just like that half of 2015 has come and gone! As usual I will be talking about June but also the first half of the year overall.
You can read my other monthly recaps so far here:
-I say this every month, but I'm still focusing on getting stronger and improving my form. This has meant very few races (two 5ks so far this year) and not yet training for any longer distances. My mileage has been on the lower side but it's ensuing that I am 100% ready when I do start training again.
-I definitely haven't been planking as much this month. But I do push-ups like 4-5 days a week, and that's kind of like a plank, right?
-I read quite a few books (for me) this month! When we left off at the end of May I had started reading "Becoming a Supple Leapord". I've read most of it but I am still going through the part with alot of exercises and since its a large, heavy textbook I only read it at home. I've also read The Scorch Trials (which is the second book in the Maze Runner series), Running Like a Girl (which I'll review later this month for Wendy's Book Club), and I am almost done reading Sharp Objects. That's got to be some sort of reading record for me!
-I've continued to be pretty good at including variety in my workouts; however, I discontinued my gym membership this month so I will have to work at changing up my at-home workouts regularly now that I won't be taking Body Pump classes or able to use the elliptical to cross-train.
June 2015 Stats and Highlights
Total miles: 92.87- my highest of the year!
Best run: There were alot of good runs this month! I would have to say running the trails in Arkansas made it to the top of my list again. I also enjoyed running in Cape Cod and I had some great weekly workouts at home as well!
Favorite non-running activity: It's been a nice change to do my own strength workouts at home. As much as I love Body Pump, it's good to change things up once in a while. I even had fun creating my own workouts like this one:
Most popular blog posts:
1) Bad Pizza, Weekends, and Fitness Trackers
2) Monday's Meals and Workouts
5) June Runfessions and 5 Things I Was Doing 10 Years Ago
6) Weekly Recap and a Wedding Weekend
9) Weekly Workout Recap and Thought About the Long Run
10) Throwbacks and Thinking Out Loud
Biggest accomplishment: I think that my biggest accomplishment recently is feeling like I have gotten back to my regular non-training mileage without any issues. I have been able to cut way back on going to the chiropractor which feels very freeing! I have also been feeling like all my strength work is starting to pay off as my paces are slowly improving.
Set-backs and struggles: A potential set-back could be no longer having a gym membership. But right now it's not an issue, and if I really feel like I need one again then I will figure something out. My running and workouts have actually been going really well lately but can we all just knock on some wood please? Thanks.
Things I'm looking forward to in July: July will be another busy month but I'm not traveling much so that will make it a little easier. We are having alot of family and friends visit this month which will be fun! I'll also be venturing down to DC for a night or two to hang out with some friends who I grew up with. I'm not signed up for any July races but may do a last minute 5k- we will have to see how the forecast is looking. 😄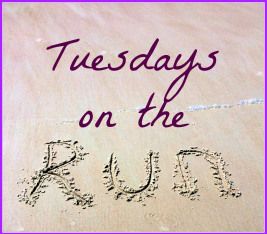 I'm linking up with April, Patty, and Erica for Tuesdays on the Run-this week's topic is 2015 goals update!
How have you been doing with your 2015 goals?
What are you looking forward to in July?
Are you running any more races this summer or are you waiting for the fall when the temps cool off a bit?