Self-myofascial release, which includes foam rolling and other self-massage techniques, can help to reduce soreness and improve range of motion, which in turn can help to prevent injuries and allow for shorter recovery periods between hard workouts. As runners, using these tools can be a great way to improve our running and feel better on our runs!
This post contains affiliate links.
Beyond Foam Rolling: Using Self-Myofascial Release Strategically to Prevent Injury
I think that by now most runners are somewhat familiar with what foam rolling is and the basics of how to do it, but I want to hit on a few key points that I wish I knew when I first started using a foam roller and other self-massage tools.
Self-Myofascial Release Tools
When you are starting out with self-myofascial release, I think it's good to learn the basics and get familiar with how it should feel to foam roll or use other self-massage tools on different areas of your body. This helps you to learn what areas may be your "hot spots" and you can focus on those a little more. Also, as you get more comfortable with it you will be able to work deeper into the muscles to get a better release. If you are working with a professional like a PT or chiropractor it can be helpful to ask them to show you how to do it or make sure you are doing it correctly.
Some other tools besides a foam roller that may help you work into certain muscles better are a massage Stick, a tennis ball, a lacrosse ball, the R8 recovery roller, a massage gun, and the Supernova.
Release Your Muscles with a Plan and Intention
It's important to recognize the purpose behind foam rolling for runners and try to use a strategic approach to it. This might mean doing some research to learn which muscles may need to be released based on personal issues/injuries/weaknesses or working with a professional who can help you identify your imbalances.
For example: I know that my right piriformis likes to tighten up on me, which can lead to other issues in my hips. Rather than just rolling that muscle over and over (which I used to do, and I think exasperated the problem at the time) I work on releasing other muscles that may be causing that muscle to tighten up. Often times the piriformis gets overworked because the glutes aren't firing properly. This can be due to other tight muscles inhibiting the glute max or glute med. It can also reflect a problem with the other side of the hip (maybe a weak left glute med) and the piriformis works overtime to balance it out.
I learned that releasing the front of the hip flexors, adductors, and TFL help to keep my hips happy and glutes working (but it's always a work in progress!) I also make sure to work on both sides, not just the side where I notice a problem.
Prevention is Key
It probably sounds really confusing to have to think so much about what/where to foam roll. The point is to try to think outside the box. If a particular muscle is always tight and rolling/stretching it directly isn't helping, what else can you address that might be impacting that muscle? It's also good to just cover all the key muscles a few times a week. Foam rolling and self-myofascial release in general can help you to recover faster from a hard workout. If you are training for a marathon it's a great supplement to all of the running!
But really, when something is always tight we need to think about WHY. This usually means we need to address an imbalance through strength training. If we can avoid having weak muscles or overusing certain muscles, we can avoid bigger problems.
You may also like: The Most Effective Recovery Tools for Runners
Supernova for self-myofascial release on the glutes
One of my new favorite tools for releasing the glutes is the Supernova. It's bigger and a little harder than the lacrosse ball, but I find that it's easier to use in that area because it covers more of the bigger muscles at once.
Here is a list of the tools I like to use on some of the key muscles for self-myofascial release:
Foam roller: Quads/Hip Flexors, Adductors, Back, TFL
The stick: Calves (but it's also great for traveling)
Supernova: Glutes, Piriformis
R8 Recovery roller: Hamstrings (and other upper leg muscles which will also get released at the same time based on the way the device works)
Now that I have a massage gun, I use that pretty much anywhere. It's especially good when I'm feeling lazy and don't want to get down on the floor or work too hard.
These are a few resources that have helped me to learn about the how and why of self-myofascial release:
Becoming a Supple Leapord- Kelly Starrett
Anatomy for Runners- Jay Dicharry
Runners Connect: Research on the Effectiveness of Foam Rolling
Do you incorporate foam rolling into your training/recovery routine?
What is your favorite device for self-myofascial release?
Are you aware of your "hot spots"?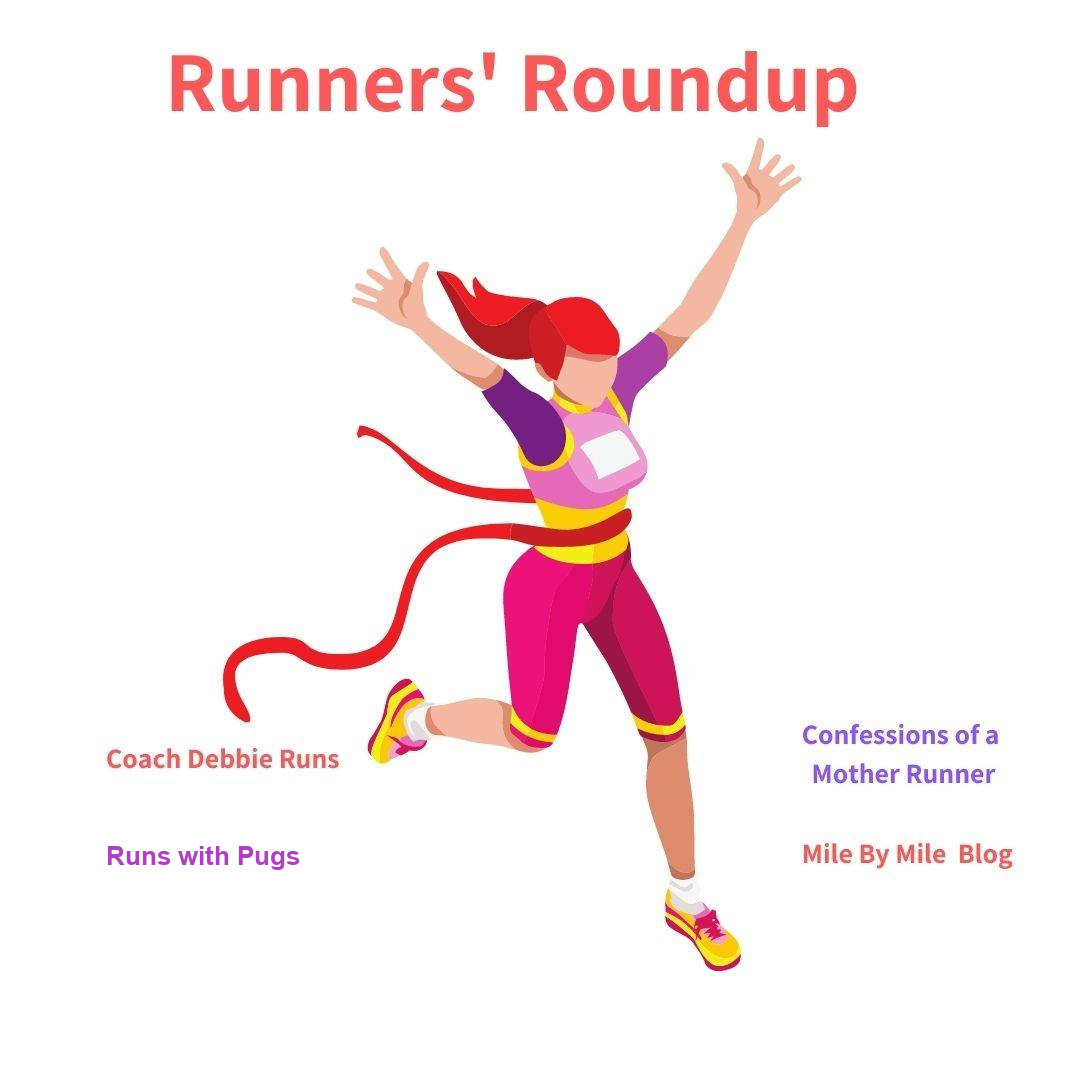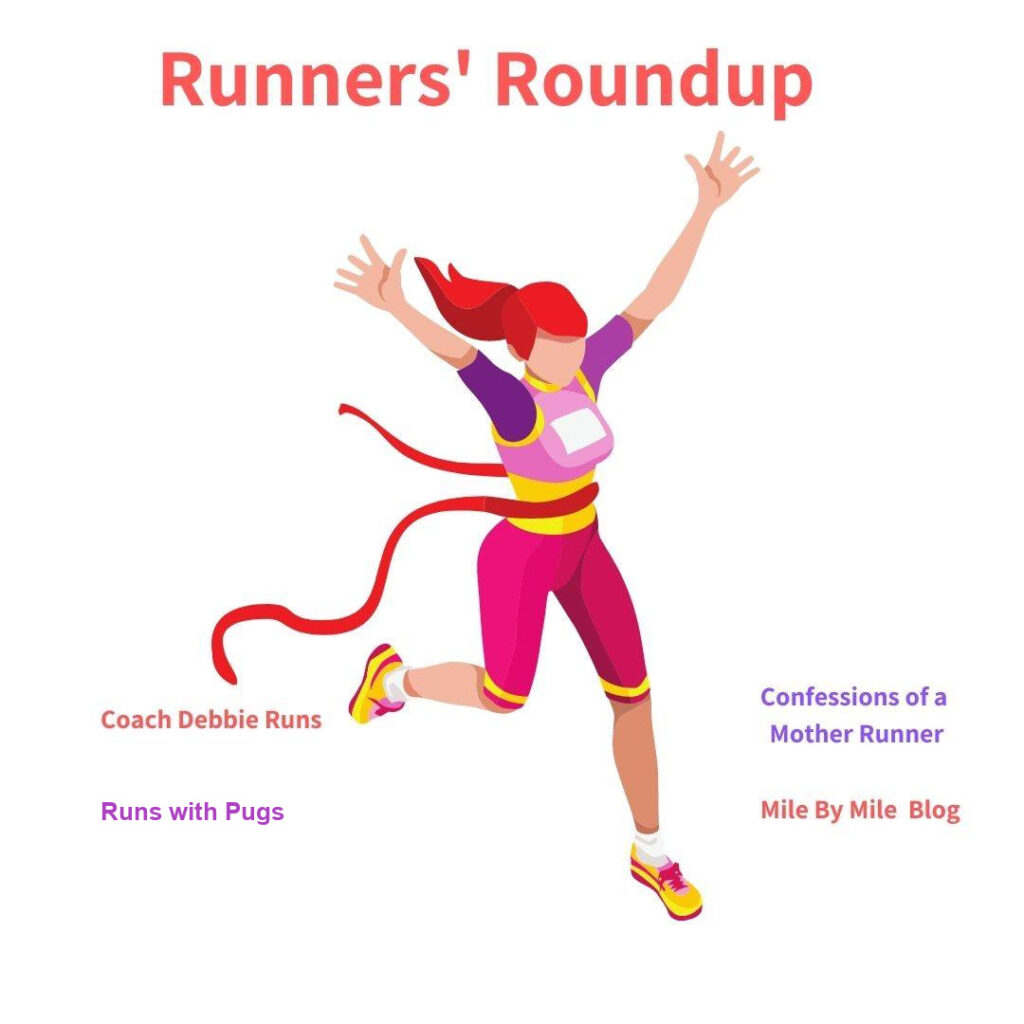 Now it's time for the Runners' Roundup! Link up your running and fitness posts below! Join myself, Coach Debbie Runs, Confessions of a Mother Runner and Runs with Pugs to post your favorite running tips, experiences, race and training recaps, workouts, gear, and coaching ideas.