I ran my first half-marathon in 2007, and to be honest, I had no idea what I was doing! That was before endless amounts of running information was available for free online. Looking back on that experience, there are so many things I wish I knew before training for that race. As I am preparing to run my 14th half-marathon this spring, I thought I would share some half-marathon training tips for beginners.
It's actually been over 2 years since I ran a half-marathon, so in some ways I feel like I am starting all over again. However, last August I ran a 12 mile race. That's pretty close to a half! So when I'm feeling like I am starting from scratch I think back on how I ran that race just 7 months ago and at the time I was 8 months postpartum. It's all about keeping things in perspective! Let's talk about some half-marathon training tips for beginners,.
Start with a strong base before half-marathon training
It's best to have a running base in place before you start training for a half. It doesn't need to be a lot, but it's helpful to have been running consistently for a few months. You could aim for 3 runs a week totaling about 10-15 miles. This way when you start training you won't have a huge jump in mileage.
Run a shorter race first
Believe it or not, that half-marathon I ran in 2007 was my first race ever. The Baltimore Running Festival is a huge event, so it was all pretty overwhelming. I had to navigate an expo, public transportation to the race, and long porta-potty lines without having any idea what I was doing. I think it would have been better to do at least a 5k first just to get used to the racing experience.
Experiment with fueling for your half-marathon
When you are running 13 miles you will most likely need to take some fuel along the way. This could be a get packet or another energy product, or some kind of natural food (like raisins). I had no idea that mid-race fueling was a thing when I ran my first half. I survived, but it probably would have been helpful to take something along the course! However, the most important thing is to learn what works for you. Try some different products when you are training. You can also experiment with the timing to see how often you will need to eat something.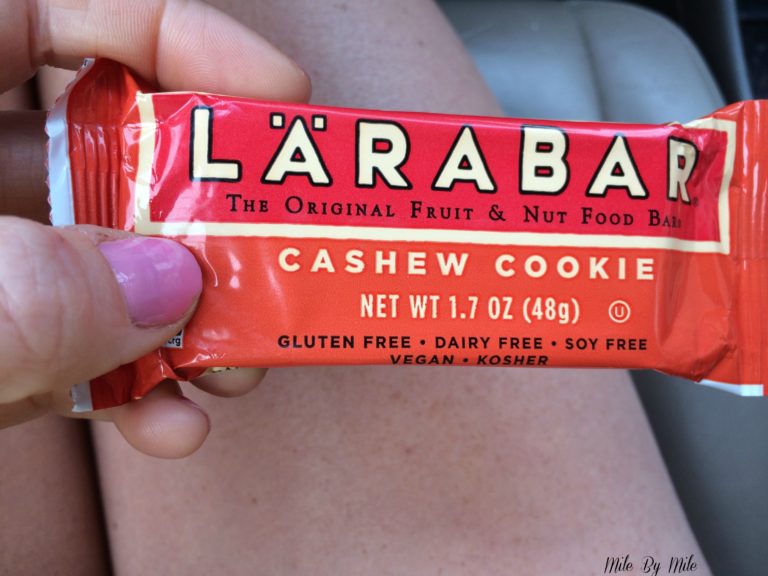 Make sure you have the right gear
Before you even begin half-marathon training it's a good idea to get fitted for shoes. As you get closer to race day, make sure your shoes will last you through the race. If you think they will be too worn out on race day, consider breaking in a new pair a few weeks before the race. You also want to have a few good pieces of running clothing and something to wear on race day. Avoid wearing the free race shirt, and do a test run in whatever you decide to wear. 
Follow a plan or work with a coach
When I was training for my first half I didn't follow a plan. I read some articles in Runner's World and just started running more. I increased my long run and made sure to run a few other times each week. Luckily, that worked out ok. But it would have been much easier to follow a plan! These days there are so many plans available online that you can find something that works for you. You can also work with a running coach who can write you an individualized plan or provide one-on-one training with consistent support and feedback.
Undertrained for your half-marathon is better than overtrained (or injured)
It can be tempting to run more and more just to feel like you are ready for your race, but more is not always better. You want to make sure you train enough to cover 13.1 miles, but you don't want to get burnt out or injured. Being slightly undertrained is better than doing too much. You could risk not being able to run the race at all.
Work on your mental strategy
It took me years of running and racing to start thinking about my mental strategy. A negative mindset has completely destroyed races for me in the past. I do so much better, especially in tough conditions, when I work on my mental strategy before a race You can do visualization exercises to help you prepare for how you will handle it when the race gets challenging.
Have a backup plan in case your half-marathon doesn't work out
By this I mean both for the race, and for your training. If you can't get in enough training to run your race, maybe you want to postpone it and run another one instead. As you are training, there will likely be times that you miss runs. Consider how you can adjust your schedule or get in an alternative workout so that you can still meet your training goals. Planning ahead can be very helpful so that you can make adjustments and still reach your goals.
Remember your "why"
Training will get hard at times, and the race will get hard at times. It's important to think about why you are training and racing, and remember that when you face challenges. Stay focused on your long term goal and picture yourself accomplishing something great.
Training for a half-marathon takes months, while running it takes just hours. So try to make the most of the process and enjoy your training, Remember that just making it to the starting line is a huge accomplishment!
You may also like:
For those of you who have run half-marathons, half-marathon training tips would you share?
Is there anything you wish you knew before your first half?
New runners, what questions do you have about half-marathon training?
Need more individualized support getting ready for a half-marathon? A running coach can help! You can also check out my training plans and resource guides.
Now it's time for the Runners' Roundup! Link up your running and fitness posts below! Join myself, Coach Debbie Runs, Confessions of a Mother Runner, Runs with Pugs, Running on Happy, and Faux Runner to post your favorite running tips, experiences, race and training recaps, workouts, gear, and coaching ideas.
You are invited to the Inlinkz link party!