I'm doing my April month in review this week because I wasn't quite ready to wrap up the month last week. It really flew by! April was not a very good month as far as running goes but overall it wasn't too bad.
Month in Review: April 2017
Last month I said that I got back to running consistently. Well, that was not the case in April. At the end of March I decided to see a podiatrist to try to get some real answers about my foot. I decided to give orthotics a try, but waited a week to get fitted and now have been waiting over 3 weeks to get them in. I decided to (mostly) stop running while I waited for them, but at the same time I was seeing my chiropractor regularly. Towards the end of the month I started seeing improvements and began to add some runs back in.
Throughout the month I also worked on my PTT recovery plan. This kept me focused on things like stretching and rolling my calves, and strengthening my hips, core, ankles, and feet. I also learned about collagen and gelatin and began incorporating them into my diet to help promote recovery.
This month I also came up with 5 goals for spring. Let's take a look at how they've been going so far:
1. Follow my PTT Recovery plan
For the most part I have been good about this. I've been changing up the exercises to keep from getting bored.
2. Take yoga classes in a studio
I finally made it to a yoga studio (twice) this month. The studio seemed like a good fit but the class times are not ideal. I talked a little more about my hesitation to continue going in Friday's post.
3. Continue with daily meditation
Lent ended on April 16th, and I kept up with the mediation for about a week after that. Then there was a day I was tired and skipped it. Since then, it's been tough to get back into the habit. This is why its good to be consistent!
4. Gradually build back up my running
I've started the process of building back up my running, but I am sure that the orthotics will slow it down a bit since I will have to adjust to wearing them.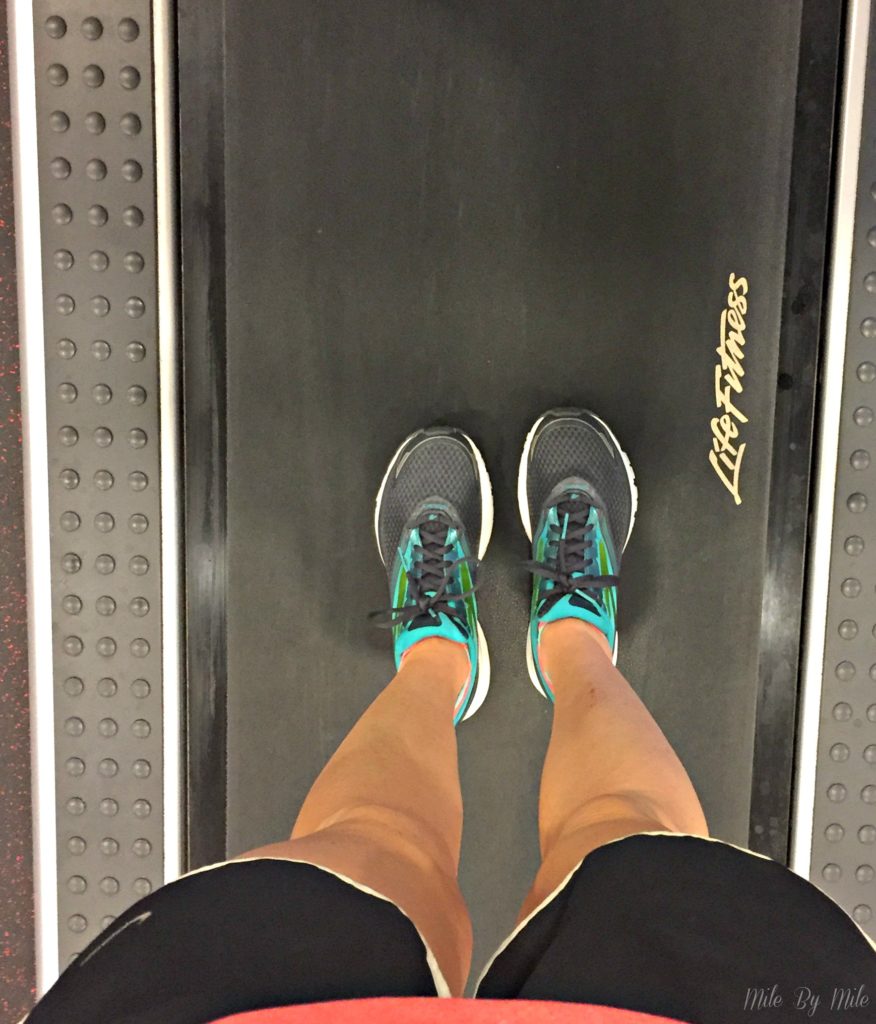 5. Document my progress.
Finally, I was hit or miss with documenting my progress. Some days I was writing in my journal every day, but right now there is a full week of blank pages.
Here are a few posts from this month:
The Cognitive Dissonance of Being a Chronically Injured Runner
7 Mistakes to Avoid at Your Next Race
Fitness Stuff I'm Loving Lately
[Tweet "April is officaly over! Let's see how @milebymilerun did with fitness goals this month #tuesdaysontherun"]
How did you do with your goals in April?
I'm linking up with No Guilt Life, MCM Mama Runs, and Marcia's Healthy Slice for Tuesdays on the Run!