I've learned many running lessons over the years, and I'm sure anyone who has been running for a few years can say the same. There are so many things we just don't know when we start running. Many of these running lessons just need to be learned with time. However, I really wish I had learned these running lessons a bit sooner.
If you are a knew runner maybe you can improve your running faster than I did with some of these running tips. Even if you have been running for a long time, maybe there are few new things that you can still learn! I'm sure as the years go on I will continue to learn more and more running lessons along the way.
15 Running Lessons I Wish I Learned Sooner
1. Strength training is essential
It took about 10 years and way too many injuries to realize the importance of strength training. My knowledge about strength training continues to grow. The amount of strength training you will need to do may depend on a variety of factors, but if you want to be a better runner, strength training can help.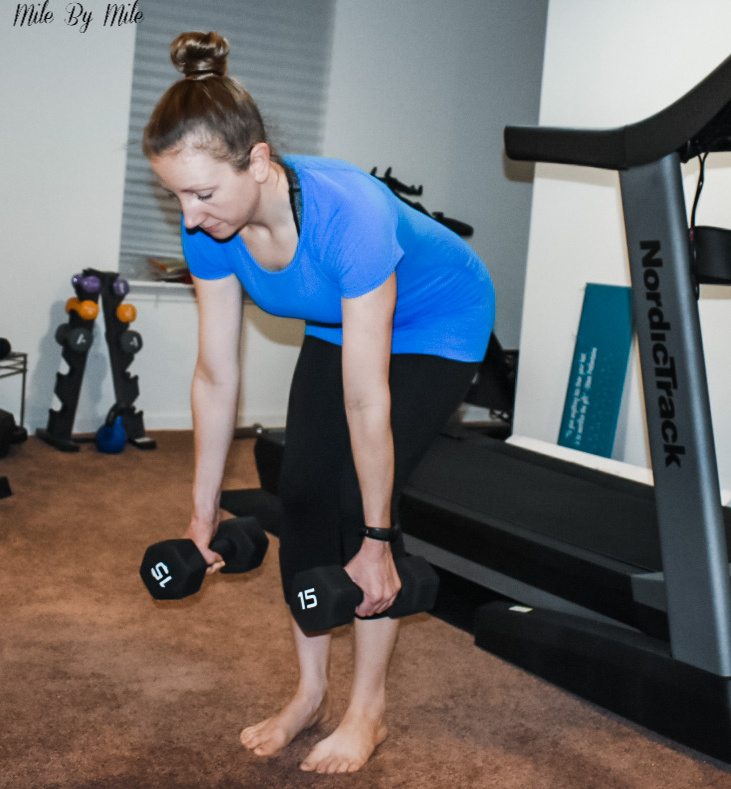 2. Rest is part of the plan
There were times when I first started running that I would work out every day. I wasn't running high mileage, but I definitely wasn't giving my body a break. I have found it's so much better to take one full rest day each week, or at least one very low-key day.
3. You can probably wear a neutral shoe
Once I started getting injuries, I convinced myself (probably with the help of a podiatrist and Runners World at the time) that I needed stability shoes with a ton of support and orthotics. Yes, some runners need stability shoes. Some runners need orthotics. But first make sure that you really need those things. Can you work on your form and add strength work to see if that helps with whatever problems you are having?
4. Fuel is your friend
Back in 2007, I ran my first half-marathon without taking any fuel. I didn't know that I was supposed to do that! Now there is much more information about running and racing readily available, so hopefully new runners can learn about taking fuel for long runs and races. It makes a big difference.
5. You are faster than you think
During my first few years (ok, like my first 10 years) of running I labeled myself as a 9-10 minute miler runner, because that's what I had always been. My first half-marathon goal pace was a 9 minute mile. Then my first marathon goal pace was a 9 minute mile. I didn't really think I could get much faster. I hate that I felt that way back then, because I think it took away some of the potential I may have had in my younger years of running.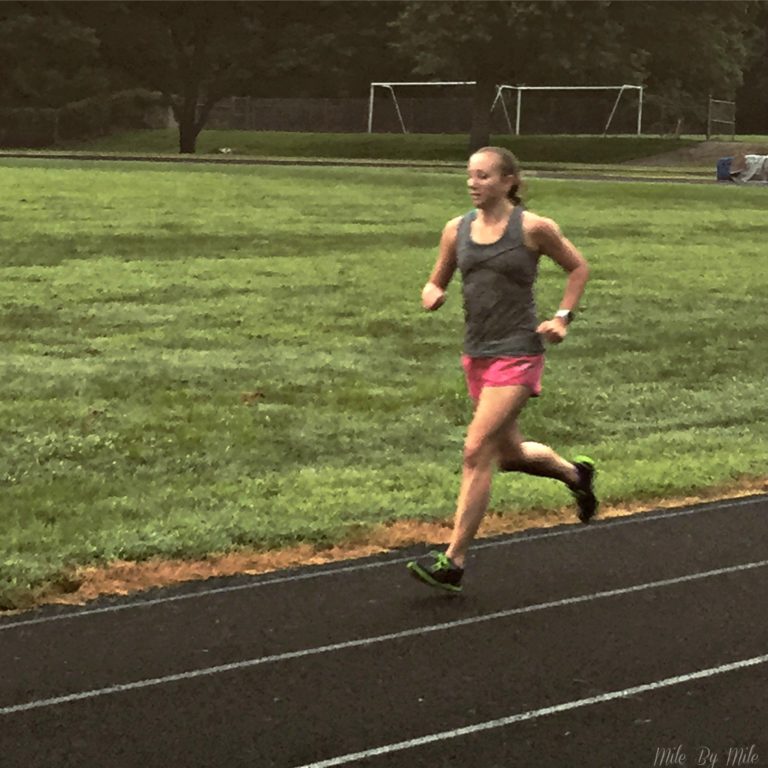 6. Running in bad weather is ok
I used to go to the gym anytime the weather wasn't over 50 degrees and sunny. Back then I didn't run in the dark, or the rain, or the cold. I either cross-trained or ran on the treadmill. There's nothing wrong with those things, but now I find that the varying weather conditions make running more fun interesting.
7. Running ebbs and flows over the years
Progress is not linear. Even our passion for running may ebb and flow over time. Last year I was getting back to running after having a baby and running was NOT my priority at all. Other times I have thrown everything I had into marathon training. Allow yourself to have different seasons of running and know that more opportunities to achieve goals will come your way.
8. Body glide is a must
If you run in the rain or the heat, you risk chafing in certain areas. Never experienced chafing before? You're lucky. All I will say is to watch out when you get into the shower after chafing on a run. Trust me, body glide is essential in those wet or hot conditions.
9. Wear the right clothes
Remember the days of running in cotton? How did we do it? If you never did this, consider yourself lucky once again. You may not notice just how uncomfortable it is until you experience running in good quality running clothes. They don't have to be expensive. You can usually find sale items at your local running store or online. Just get a few good items, especially for longer runs and races.
10. Most of your runs should be easy
Remember that 9-10 minute mile pace I mentioned earlier? I used to run all my runs at that pace. It wasn't super easy, but it also wasn't too hard. Now I vary my paces and make sure to include lots of easy miles in my training. Here's why you should run your easy runs easy and how to make sure you are running them easy.
11. Invest in yourself
If you need someone to help your with your running, provide you with support, and guide you as you work towards your goals, consider getting a running coach. Even though I am a running coach I've had my own coaches over the years as I've trained for races. I've also had strength coaches to help me with developing a strength training plan and working on form. It's worth it.
12. Prioritize safety
When I started running outside in the early mornings, I wasn't using a headlamp or reflective vest or really anything to ensure that I could see and be seen. I'm not even sure if I brought my phone with me back then. Make sure that you are running in safe areas, that someone knows where you are going and when you will be back, and that you can be seen if it's dark out.
13. Educate yourself
Read books about running to learn more. Running blogs can be helpful too, usually for more general information. I really started to see improvements in my own running when I started reading running books and became a coach back in 2014.
14. Connect with other runners
I prefer to run alone, but I've found it to be so helpful to have a running community online. You can either find other runners in your area, or just get to know other runners on social media. It's nice to be able to share running experiences with others who know what it's like.
15. It's a journey, not a destination
Try to look at the big picture of your running. I was always focused on the next race or the next goal. Now I've been running for almost 20 years and I know that there are still a lot of things I want to accomplish. It's not all about one single race. It's about the miles along the way.
No matter where you are in your own running journey, remember to keep an open mind and continue learning. You don't know what you don't know and I've found there is always more to learn.
You may also like:
Half-Marathon Training Tips for Beginners
Top 5 Important Recovery Tips for Runners
Tips for Overcoming a Running Slump
What running lessons have you learned over the years?
If you could change anything about your running journey, what would it be?
What would you tell a new runner who is just starting out?
If you are a new runner, what do you want to know more about?
Now it's time for the Runners' Roundup! Link up your running and fitness posts below! Join myself, Coach Debbie Runs, Confessions of a Mother Runner, Runs with Pugs , and Laura Norris Running to post your favorite running tips, experiences, race and training recaps, workouts, gear, and coaching ideas.
You are invited to the Inlinkz link party!