We all know that warming up before a run is important, right? But how many times have you skipped a warm-up and just headed out the door for a run? I've been guilty of this too, especially when I run on the treadmill.
There are many reasons why it's imports to warm up before a run. Not only will it help to prevent injuries, but it also prepares your body for a strong run or workout. I know that my first mile always feels much better when I complete a warm-up before heading out the door!
Running in cold weather can be especially risky without a proper warm-up. However, even in warmer temperatures our bodies need time to prepare for a workout and ease their way from either sleeping (if you are a morning runner) or sitting at work (if you are an evening runner). Even if you have been moving around all day, there are specific things you can do to set yourself up for a good run.
Foam Roll
Most people save foam rolling until after a run (which is fine!) but have you ever tried doing it before a workout? Foam rolling can be a great way to warm up your muscles before a run. I have a lighter foam roller that I use pre-workouts (compared to my Trigger Point foam rollers that I use after a workout or other times during the day.)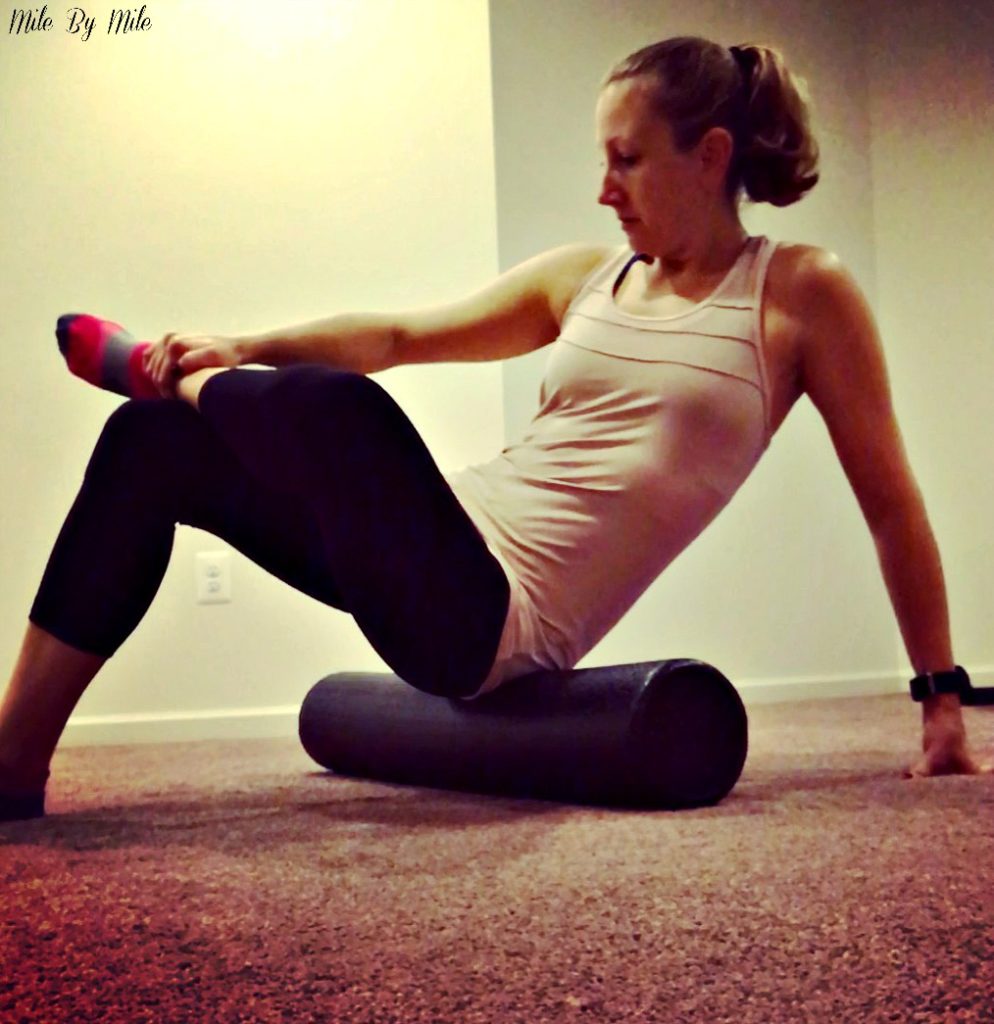 I use a routine that I learned when I started doing the Running For Real Strength Training Program last May. It basically hits all the main areas like quads, hamstrings, glutes, inner thighs, calves, and back. If I'm really short on time I just focus on my quads, calves, and back.
You may also like: Beyond Foam Rolling: Using Self-Myofascial Release Strategically to Prevent Injury
Dynamic Stretching
By now we all know to save the static stretching for after a run. However, dynamic stretching is a great way to warm up for a run or workout!
Dynamic stretching can be very simple: you can use the same stretches that you would do for a static stretch, but move in and out of the stretch slowly and gently, not overstretching or forcing yourself into an uncomfortable position.
For example, if you were to do a hamstring stretch by lying on your back and lifting up one leg, slowly, bend and straighten your knee so you feel a gentle stretch in your hamstring, but don't hold the stretch for more than a second or two.
You can also do things like walking lunges, leg swings, or leg circles.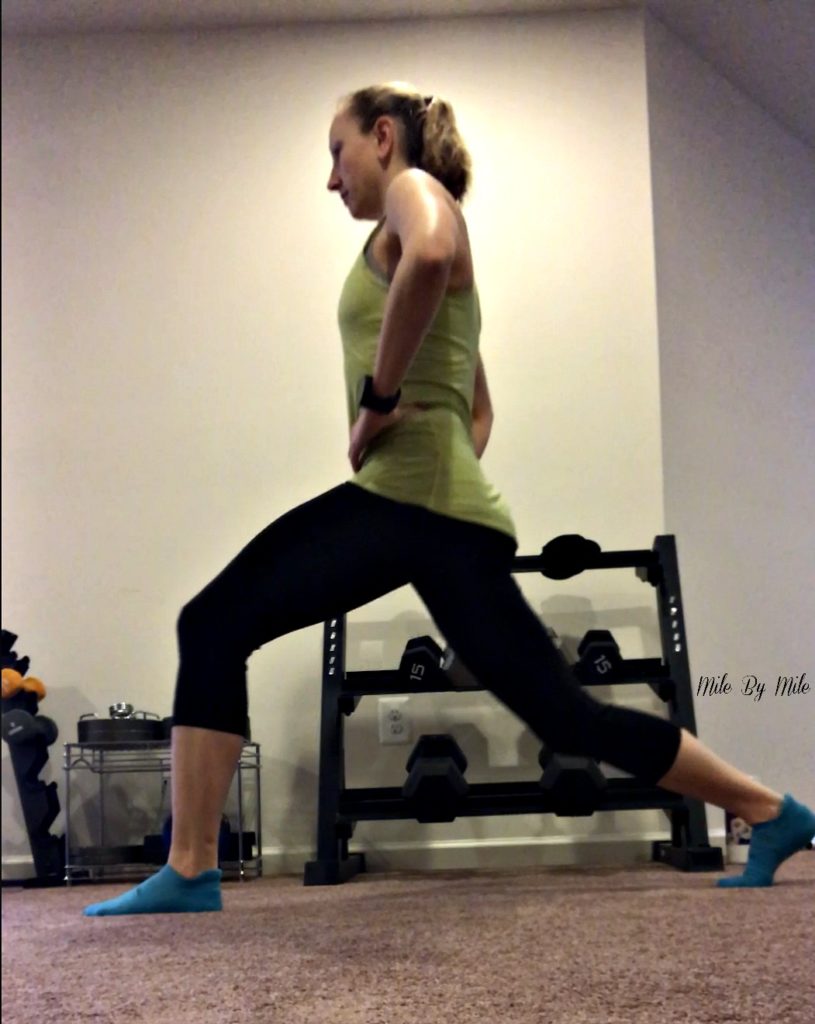 You may also like:
Is Stretching Worth your Time? Things to Consider When Deciding if you need to Stretch
The Great Stretching Debate
Activate your Muscles
If you are someone who tends to skip over your core work, try doing it before your run! This can actually help you to activate the muscles you will be using while you are running. Just keep in mind not to work TOO hard. You don't want to completely burn out your muscles before a run!
Some examples of exercises you can do before a run include side steps with a band, bridges, dead bugs, squats, and single leg dead lifts. Ever been to physical therapy? Try doing some of the rehab exercises you learned, even if you're not currently injured!
I also really like the myrtle routine, which can be used pre or post-run.
You may also like: Get Your Core Ready to Run Workout
Get Moving
Even if you are really resistant to completing a warm-up, you can at least get moving before your run! Spend a few minutes walking to prepare your body to transition to running, or if you have cardio equipment as an option you could hop on a bike or elliptical for 5 minutes. Just make sure you are doing something to get yourself ready to run! This is especially important if you are doing a hard workout.
Also remember to start out your run slowly. Any hard workout should have about a 10 minute easy run built in before any hard running. Most runners also run their first mile the slowest (myself included) which shows that our bodies need time to get used to running before going fast.
Completing a pre-run warm-up does not need to be complicated or take a long time. Choose one or a few things from this list and spend 5 to 10 minutes preparing your body for a run. Anything that helps to prevent injury and can make you runs stronger and faster is worth taking a few minutes to do!
[Tweet "Try some of these easy ways to warm up before your next run! via @milebymilerun #runchat #injuryprevention #runnning"]
What is your favorite way to warm up before you run?
Are you a fan of dynamic stretching?
Do you ever foam roll before a run?