Throughout my years of running I've had more injuries than I can count. One of my biggest challenges with overcoming these injuries was safely returning to running. Many times I made so many mistakes along the way and I want to help others to avoid those mistakes! Please keep in mind that every injury is different and the most important thing is to listen to your body. In general, it's better to play it safe. Less is more when it comes to safely returning to running after an injury.
1. Keep up with your physical therapy/cross-training as you are returning to running
If there were certain exercises you were doing when you are injured, don't stop doing them when you start running again! It's easy to get caught up in the excitement of being able to run, but the key to avoiding another injury is keeping all of those vulnerable muscles strong and healthy. If there was a particular cross-training activity that you were able to do while injured, it may be a good idea to keep this up to supplement your running.
2. Run every other day after an injury
One of the recommendations by my PT was to always take at least one day off from running after a day of running. This gives your body time to recover. It also gives you time to assess how your body responded to the run. Sometimes my injury would flare up the day after the run, and if I ran two days in a row I would be damaging that area even more. Use the days you're not running to work on your physical therapy/rehab exercises!
3. Start with run/walk intervals during your return to running
Come back slowly, start by walking if you have to, and test things out by just running for a few minutes at a time. This will also ensure that you maintain proper form and also don't hurt anything else in the process!
4. Build a base, then add intensity
Once you are able to run a few days a week without pain, and can run continuously without any walk breaks, keep that up for a while. Maybe add a little mileage, but do this very slowly. Once you have been able to keep that up for at least a month with no pain, then you can consider adding some intensity. Don't get too crazy, though! Start with some strides just to get your legs used to running faster again. Then, follow these 3 Ways to Progress Your Running After Building a Base!
5. Stay positive after an injury
During one of my injuries I wrote about how my mind was my own worst enemy, and I think it can be really common to get into the mindset that your are "always" going to be injured. Try to think about another time you came back from an injury, or other runners who were able to come back from a bad injury. There is a huge mental component to returning to running from an injury and it's a tricky balance between believing that you will recover and making sure you return slowly enough so that you don't hurt yourself again.
6. Let go of expectations as you return to running
As runners, we always want to be getting faster and running farther. This is not the time to focus on those things! Try to just stay focused on where you are now and not worry about where you thought you would be. It can be really difficult to know how long it will take to recover from an injury. Even if your PT thinks it will take you 6 weeks to recover, try not to get frustrated if its taking you longer than that.
You may also like: Couch To Marathon Training Plan
7. Celebrate all accomplishments as you return to running
I was listening to a podcast featuring Kara Goucher and she was talking about her experience with injuries. She was saying how it's so exciting to do those first few runs, but then all of a sudden you realize you want to be back to where you were pre-injury. This definitely felt like something I could relate to. After the excitement of being back to running wears off you want to be back to doing long runs, racing, and increasing your mileage. Instead, focus on the little things that you are accomplishing along the way. Maybe you were able to run 4 days a week instead of 3. Or your conquered that big hill for the first time post-injury. Give yourself a little positive reinforcement for all the hard work you are doing!
Click below for a training plan that can be used for returning to running after an injury. Please remember to consult a medical professional if you have an injury that is not getting better and always listen to your body. Do not run through pain!
You may also like:
5 Thoughts About Returning to Running After a Long Injury
5 Things I've Learned During a Year of Injury
Expert Tips to Diagnose and Prevent Common Running Injuries

How long does it take you to build up your mileage after time off from an injury?
Do you have any tips you would add to this list?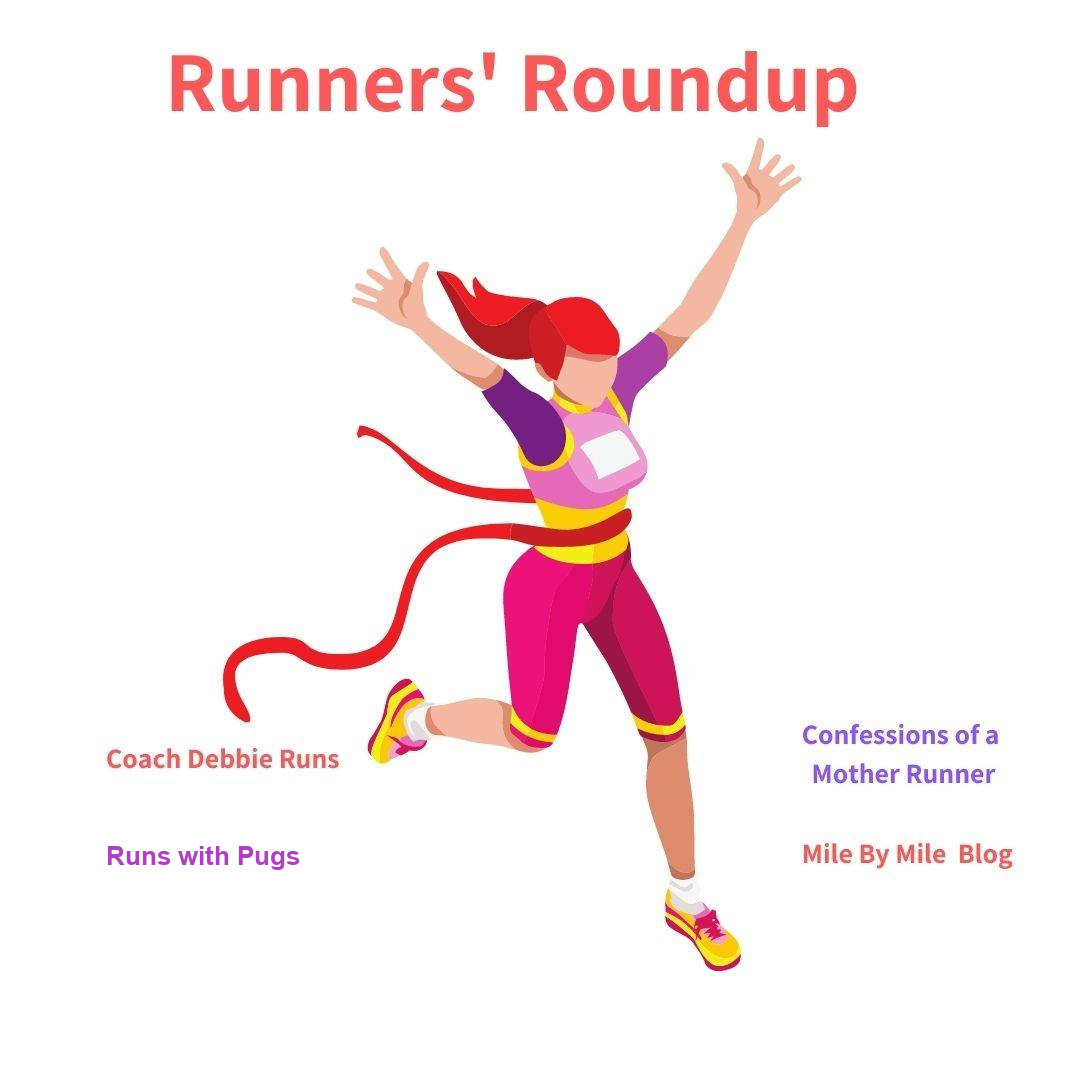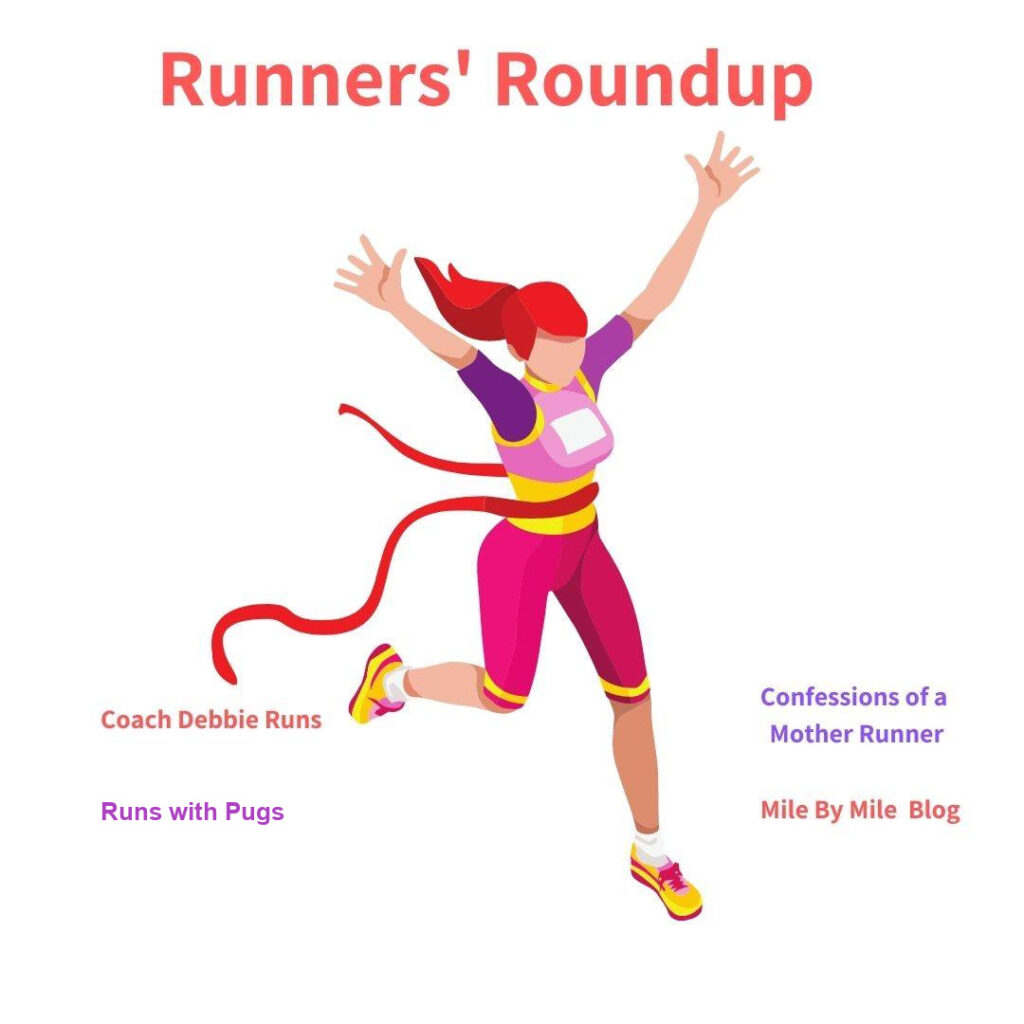 Now it's time for the Runners' Roundup! Link up your running and fitness posts below! Join myself, Coach Debbie Runs, Confessions of a Mother Runner and Runs with Pugs to post your favorite running tips, experiences, race and training recaps, workouts, gear, and coaching ideas.