When people think about running a marathon, they often wonder how anyone can run for that long! Yes, a marathon is a long distance but it doesn't need to be boring. There are ways to make the training more fun and to help the miles pass by more quickly. One of the keys to being able to train for and run a marathon is to avoid boredom while training for the race.
How to Avoid Boredom While Training for a Marathon
Have you seen this episode of "How I Met Your Mother"? Barney's advice on how to run a marathon: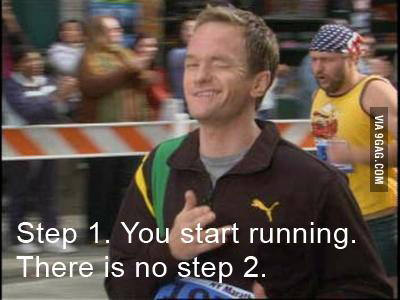 I mean, Barney has the right idea but I'd like to think there is a little more that goes into running a marathon than just putting one foot in front of the other on race day. I can think of at least a dozen things off the top of my head right now. If you are the type of person who can just go out and run a marathon without training, more power to you. For the rest of us, there is likely a few months of training required.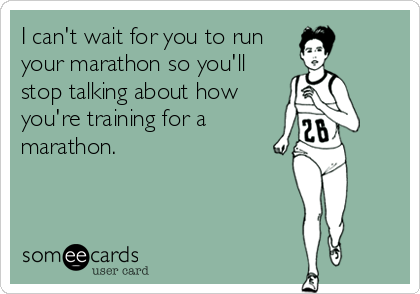 I actually wrote this post because my husband wanted to know how to train for a marathon without getting bored. He's done several marathons, but does not enjoy the process at all. This made me realize that maybe a lot of people who aren't used to running all the time get bored running day after day. I love running too much to ever get bored with it but I also think that there are some things I naturally do to prevent boredom. I thought I would share a little about how to avoid boredom while training for a marathon!
Make a marathon training schedule
If you decide to train for a marathon and just decide to run a whole bunch of times you will probably end up bored real fast (and undertrained or injured). If you make a schedule you will always know what's coming and have things to look forward to.
Sign up for some shorter races
Look at your schedule and find some places to fit in a 5k, 10k, or half-marathon. I wouldn't recommend racing every weekend, but once a month (or less) is a good amount while training I think.
Add some fun workouts
Typically my training plan consists of easy runs, speed work, tempo runs, hills, and long runs. Avoiding boredom while marathon training is easier when you have fun workouts to look forward to! I like this variety as it keeps me doing different types of runs. If you are running your first or second marathon you may not be doing speed, hills, or tempo and that's ok. A great workout you could do is fartleks, or speed play. You basically just go faster for some intervals throughout your run. Maybe you could say- I'm gonna run fast until I get to the next stop sign. Or if you are listening to music you can go faster during one of the songs. Figure out something fun that will work for you!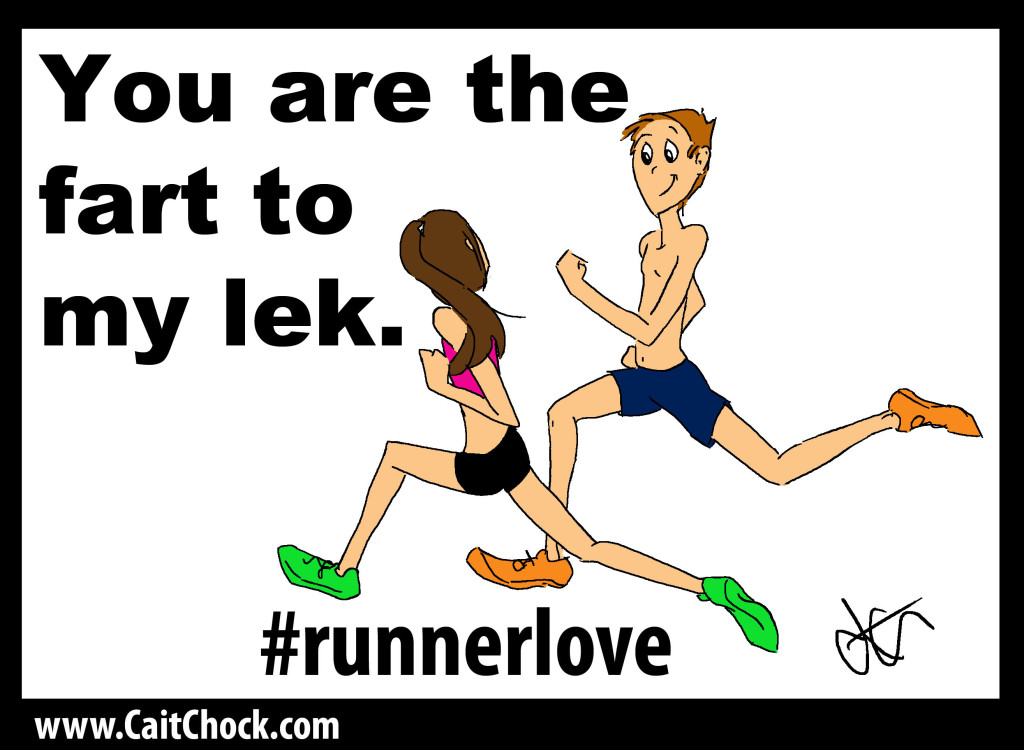 Run with other people during training
I usually don't run with other people but its a great way to beat boredom. You can find a local running group, find some runner friends, or recruit someone in your family to start running with you.
Change things up to avoid boredom
Instead of running the same route over and over find somewhere new to run. I really need to do this because recently I have gotten bored with covering the same areas every day. I loved being on vacation where I could run in new places.
Challenge yourself when training for a marathon
One of the keys to avoiding boredom while marathon training is to challenge yourself and set small goals. Try to beat your previous distance by a little, or do the same distance a little faster than last week. I am a running data nerd and I love to compare my runs but sometimes this can hurt more than help. But it is very motivating when you can look at the big picture and see improvements!
Add some cross training to avoid boredom
Rather than burn out on running and end up hating it, you could always do some cross training a few days a week instead of just running every day. This is another way to change things up! And if you use an elliptical or bike at the gym you can probably watch TV or play on your phone/iPad while you workout.
Show off and get support!
The world of social media is quite an amazing place. You can post pictures on Instagram showing that you went for a run and lots of people will "like" it and show you support! You can also get motivation by following other runners on social media. I prefer to post my runs on instagram where most of my followers are also runners than going into work trying to tell everyone each little detail about my run. Most non-runners don't care!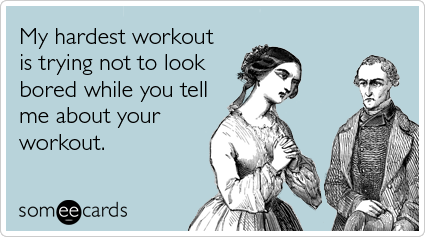 Entertain yourself to avoid boredom
When all else fails and you are on yet another run and feeling bored, try entertaining yourself. Listen to music or a podcast, sing, think about something ridiculous, imagine winning the race- whatever will take your mind off the fact that you are still running!
What are your tips for to avoid boredom while training for a marathon?
You may also like:
Get your own 18 Week Marathon Training Plan!
I ended up coaching my husband to a sub 4 hour marathon in 2017. I wrote his training plan specifically to keep him from getting bored, by including only 3 days of running, cross-training, and strength training. I've made that plan available to you for download! After 4 years of struggling through marathons this is finally the plan that got him to break 4 hours!

Break 4 and Don't Get Bored! 18 Week Marathon Training Plan
Now it's time for the Runners' Roundup! Link up your running and fitness posts below! Join myself, Coach Debbie Runs, Confessions of a Mother Runner, Runs with Pugs , and Laura Norris Running to post your favorite running tips, experiences, race and training recaps, workouts, gear, and coaching ideas.