As runners we all experience runs or races that don't go well from time to time. It's part of the process. In the moment they can feel very defeating and we may question how we will move forward. Was it just a fluke or was there a reason it didn't go well? Let's talk about how to recover, mentally and physically, after a bad run.
How to recover after a bad run
After a bad run you may be feeling pretty upset. Take some time to just relax or continue on with your day. When you are feeling a little better you can try to use some of these tips. You want to recover physically and mentally, and also try to understand why it happened.
Think about what went wrong
You probably won't know for sure, but it can help to try to identify any mistakes so they can be avoided in the future. Some things to consider are:
training leading up to that run (were you overtrained/undertrained?)
rest (did you sleep ok the night before?)
fuel (did you do anything different? have enough to eat the night before and/or that morning?)
recovery (have you kept up with your foam rolling/stretching/etc.?)
route or course (was it a particularly harder route than where you usually run?)
temperature and weather (was is really hot/humid/cold/windy?)
If you keep a training journal it's important to look back on the past few weeks of training to try to see patterns. Also, make notes about the bad run so you can remember what you learned about it later on.
You may also like: Why Some Runs Feel Harder and 3 Useful Tips You Need to Know
Vent and Get Feedback after a Bad Run
It can feel good to complain about a bad run! Especially to someone who gets it. Talk to a training partner, running coach, a running friend, or even just post something on Instagram! There are plenty of runners who will be able to relate to experiencing a tough run.
You can also seek feedback from other runners. If you think fueling was the problem, see if anyone has suggestions for what you could try next time. You might also realize that you weren't the only one who struggled that day. (Misery loves company!)
Start focusing on physical recovery
In order to prepare for your next run, you will want to recover well from your last run or workout. This starts as soon as you get back from your run by refueling properly.
rehydrate (using electrolytes if needed)
eat a recovery meal with carbs and protein
pay attention to what your body is asking for when it comes to food and hydration (are you craving, salt, carbs, etc.)
Then take some time to relax and move on from your bad run. There's no need to dwell on it. However, later in the day try to do the following:
stretch or foam roll (I like using my massage gun if I'm tired and don't feel like getting on the floor with a foam roller)
take an Epsom salt bath
do some light yoga
wear compression socks
Most importantly, do something that you enjoy. Have a glass (or 3) of wine, go out with friends, lay on the couch and watch a movie… Don't beat yourself over a bad run! They are a part of the process.
Take a rest day, or two, or three if you need to. Sometimes a bad run can be an early sign of burnout so it's better to catch it early and take a break rather than trying to push through.
A bad run can teach us a lot of if we pay attention. Use it as a learning experience and a way to adjust your training in the future.
You may also like:
Tips for Overcoming a Running Slump
5 Tips to Help Runners Stay Motivated During the Winter
Develop Your Fitness Routine to Stay Consistent and Motivated
How do you recover from a bad run?
Have you learned any lessons after experiencing a bad run?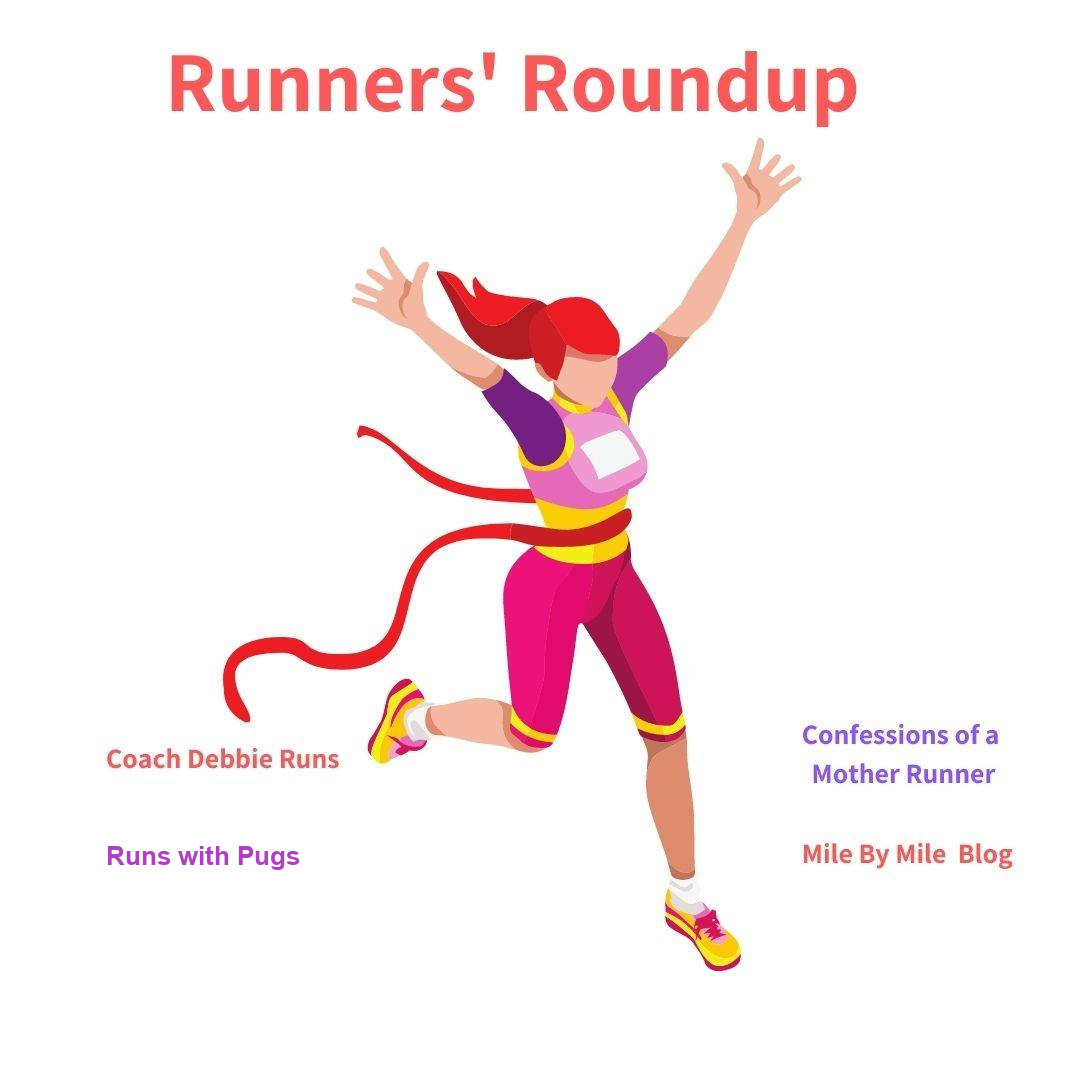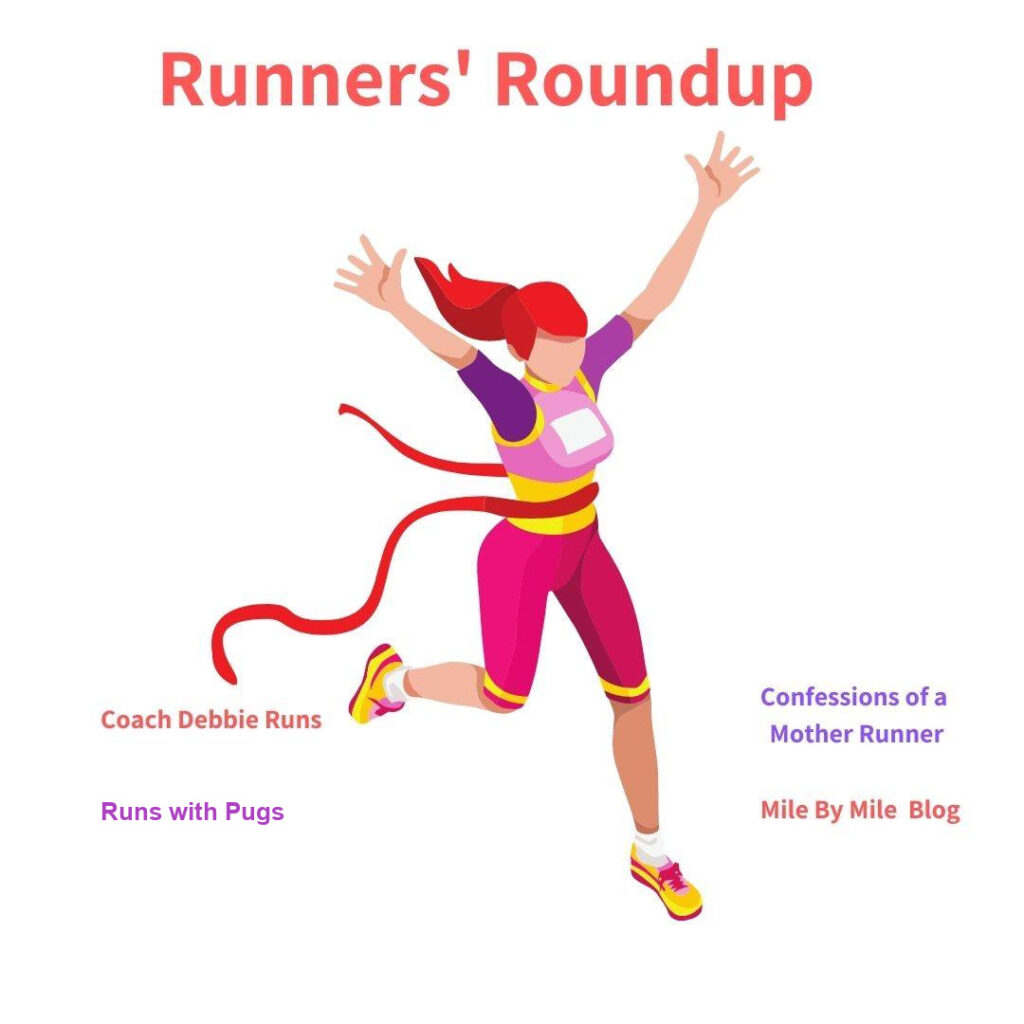 Now it's time for the Runners' Roundup! Link up your running and fitness posts below! Join myself, Coach Debbie Runs, Confessions of a Mother Runner and Runs with Pugs to post your favorite running tips, experiences, race and training recaps, workouts, gear, and coaching ideas.