Today's Tuesdays on the Run link-up topic is "A Look Back at 2014". This is a post I have wanted to write, but wasn't sure where to start. So today I am planning to look back at the year in running and races. Then, later this week I'll recap the year related to my goals.
So let's go back to almost a year ago. In January I started training for the Raleigh Marathon. I followed Hanson's Marathon Method and got my mileage up higher than I ever had before. I trained through the polar vortex winter and was running double digits on weekdays somewhat frequently. By February I was hitting 60 mile weeks and the weather wasn't letting up.
My first race of the year wasn't until March. I ran the Rock N Roll DC half on a whim and it got me excited to be racing again. My time wasn't anything special but I wasn't expecting it to be with all the mileage I had done in the days leading up to the race.
Shortly after this race I started to have some pain/tightness in my left quad. I also got a random pain in my right knee just as my taper was beginning. I took almost a week off, and my knee felt fine but quad pain lingered. I went into the Raleigh marathon with less confidence than I would have liked, along with alot of KT tape.
I ran a 4:01 in the marathon, which was a 4 minute PR. However, I REALLY wanted to break 4 hours so I was disappointed about that. The course was really hilly and after running in the cold all winter we suddenly had an 80 degree day. I tried not to be too hard on myself with everything I had working against me.
After recovering from the marathon I switched chiropractors and finally felt healthy again by May. I got into a workout schedule that involved a decent amount of running, body pump, and yoga. I started racing again in June with a 6k and a 10 miler (both of which were PRs).
I also became certified as an RRCA running coach, and visited Boston and Cape Cod in the process!
In July I took some down time to prepare for marathon training in August. I ran a 5k which was 2 seconds slower than my PR, but had a great time running with my family!
In August I ran the Charles St 12 miler, which was a really fun event with great weather (for August) and a fun course! I also got to meet a bunch of bloggers that day! (This was an automatic PR since it was my first time running a 12 miler).
Immediately after the 12 miler I went on vacation to the Jersey shore which involved a lot of relaxing beach miles with pretty sunrises. It was just the week I needed to prepare for marathon training the following week.
I created my own training plan for the Philadelphia Marathon and started training at the end of August. I had a great training cycle, especially for the first month. I ran a 5k in September (which was 1 second slower than my PR…this just wasn't my year for the 5k I guess!)
In October I ran the Baltimore 1/2 marathon and set a new PR of almost 2 minutes (which took me 2 1/2 years to break!)
In the weeks after the Baltimore 1/2 my piriformis started bothering me. This had been a nagging injury from 2012 that hadn't bothered me in almost a year, so I was super frustrated that it was acting up again. I was able to complete my training for Philly and ran a 15 minute PR on November 23rd. However, my hips bothered me quite a bit during the race and I felt like I could have run faster if they had cooperated.
After the race I took a full week off from running (and spent the week relaxing in Florida). Since then, I have run pretty much only easy miles, ranging from 13-42 miles per week. I've also started adding in body pump, yoga, and barre.
This year in running has been quite a journey for me. There were a lot of PRs (6 out of 9 races). While I was mostly healthy, there were plenty of issues that interfered with my running. Most of them I was able to manage on my own, others lingered and interfered with my training and/or racing. I learned more about running and injury prevention, and continued to work on core strength. I made huge gains in nutrition by learning about paleo and switching to a focus on primarily unprocessed foods. As of December 29th (with 2 days to go) I have run exactly 1900 miles. I feel really good about how the year went, but I also know that there is plenty of room for improvement. Which is why I am so excited for what 2015 will bring!
If you're interested, here is my recap of my running and races in 2013.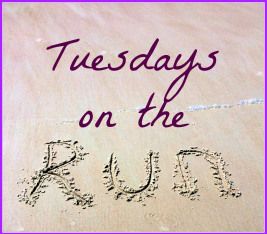 Thanks to April, Patty, and Erika for hosting the link-up!
What were some of your favorite running-related memories of 2014?
How many races did you run this year?