Now that it's Thanksgiving week, I think we can officially agree that the holiday season has begun. While many things will look different in 2020, there will still be plenty of online shopping I'm sure. This year I'm sharing some practical holiday gift ideas for runners. I'll also link to my holiday gift guides from other years. Hopefully you will find that the items I've included will be helpful for your running and not something that you will use once and then not look at again for the rest of the year!
Koala Clip
For many years I struggled with figuring out how to carry my phone while I was running. Arm bands were annoying and belts slid around too much. About 2.5 years ago I discovered the Koala Clip and never looked back. This little pouch is the perfect size for your phone (they actually have different sizes for different phones) and fits inside the back of your sports bra or on the side of your shorts/tights. There were some recent updates including an improved magnet and new colors, so be sure to check them out!
Run Angel
Run Angel is a personal safety wearable that emits a very loud alarm to attract attention in an emergency. The run angel free companion app can alert friends and family by messaging or E-mail, showing the date, time and location of the wearer when your run angel is activated. I wear my Run Angel on all my runs, especially when I'm running alone in the dark!
Knockaround Sunglasses
I've always had a really hard time keeping a pair of sunglasses for more than a couple of months. I would somehow always break them! And now I have a toddler who is even more likely to break them on me. I was so happy to discover Knockaround Sunglasses, which are affordable, practical, and durable. My son actually did break a pair of theses already, but I was able to put them back together. I did buy a back-up pair though, just in case it happens again!
It's nice to know that these won't break too easily but if they do it's totally affordable to replace them. Also, it's a good excuse to have a few different pairs in different colors/styles!
Feetures Elite Light Cushion No Show Tab Socks
Every runner needs a few good pairs of running socks! Recently I was sent a few pairs of the Feetures Elite Light Cushion No Show Tab socks and I love them! They are so comfortable, not too thick, nice and soft, and I haven't gotten any blisters while wearing them on long runs. If you are looking for something festive, they even have the limited edition Run Rudolph Run design available!
FRÉ Skincare
You may be surprised to see skincare listed on a gift guide for runners, but hear me out. Runners are known to sweat quite a bit, which can lead to breakouts or dry skin. FRÉ was created for skin that sweats, and they have so many great products for runners or anyone who leads an active lifestyle!
On Thursday and Friday they will have a huge Black Friday sale going on (50% all products!) and you can use my affiliate link and code MILEBYMILEBLOG for the discount. Even if you don't order on those days you will always get 15% off when you use that code. Also, shipping is totally free and there is a 100% money-back guarantee on your first FRÉ product.
AfterShokz Headphones
If you are going to run with headphones, you need to make sure you do it safely. With AfterShokz's bone conduction technology, you can hear what's going on around you along with your music, podcast, or audiobook. I use these all the time for work calls/meetings too! When I first tried the regular ones they were too big, but the mini ones fit perfectly!
Run Bottle
For the past few months I've been trying out the new Run Bottle by Smartshake. It has a pressure system that allows you to drink from the bottle without sloshing, splashing and bouncing. You don't need to suck on the bottle or tilt your head. It holds 8.5 ounces of water and has an adjustable strap making it comfortable to run with!
This will be the last chance to pre-order the RunBottle at a reduced price on Indiegogo!
Brooks Products
As a Brooks' ambassador I am always raving about their shoes and gear. I thought I would share a few of my favorite items this year that I would recommend.
Levitate 4 The Levitates have been my go-to shoe since my foot injury in 2016. I started wearing these during my return to running in 2017. My first pair I wore were the 2s, then I wore the 3s, and now I'm in my second pair of the 3s and the 4s. I think so far this model is my favorite!
They're light and soft, and fit snug around your foot. Because they are an "energize" shoe, they give back some bounce with each footstep. They're a neutral shoes with an 8mm midsole drop weighing 9.2 ounces.
Glycerin 18 The Glycerins have been my surprise favorite new shoe this year. Brooks sent me a pair back in April and I fell in love instantly. Previously I didn't like running in a cushioned shoe, but this changed my mind on that.
I don't even know what to say about these shoes other than that they are SO comfortable. I don't really like wearing shoes (in general), but if I had to wear a pair all the time these wouldn't be so bad. They are also a neutral shoe with a 10mm drop weighing 9 ounces.
Carbonite Hoodie This hoodie is part of Brooks' new Run Visible collection. Their Run Visible products were made with 3M™ Scotchlite™ Carbon Black Stretch reflectivity placed in critical motion zones to helps drivers recognize you as a runner in motion. It even has awesome little pockets behind the left wrist (and thumbholes of course!) This hoodie is so comfortable that I look forward to putting it on even on dark, cold, early mornings.
Dare Crossback Run Bra Over the past few years I've struggled with finding good sports bras thanks to pregnancy and breastfeeding. Before I was pregnant I wore really cheap bras and never replaced them. During pregnancy I needed more support so I tried some different sports bras but I didn't like ones that felt too bulky or restrictive. The Dare Crossback is the perfect middle ground. It gives just enough support but is also light and comfortable. It's a pullover (no clips to deal with!) and has molded cups.
Shop Local
Also, remember to try to shop local when you can. If you live in the Baltimore area you are probably familiar with Charm City Run. They do SO much for our running community in Baltimore. Even if you don't feel comfortable going into the stores, there are other ways to shop. This information was recently shared in an E-mail:
"If you feel comfortable coming in, we cannot wait to see you. We will control traffic in the store, wipe down each station after every fitting, wash our hands like crazy and of course will always be "masked-up". Thanks for wearing yours. If you want to reserve a store time slot, especially on the weekends, please make a reservation here.

If you want to come to the store but not come in, we will help you outside no matter how cold it is. Also, if you call ahead or order anything online, we will have it ready for curbside pick-up or ship to you. Furthermore, if you live within 10 miles of a Charm City Run location, we will deliver your order to your house or business. Shipping and delivery are free."
Hopefully these ideas will help you when you are shopping for a special runner in your life, or when you are making your own wishlist! I love all these products and I know you will too. These practical holiday gift ideas for runners will keep you and your running friends running happy all year long.
Here are my gift guides from previous years:
What is on your wish list for this year? Which of these items do you think you would love?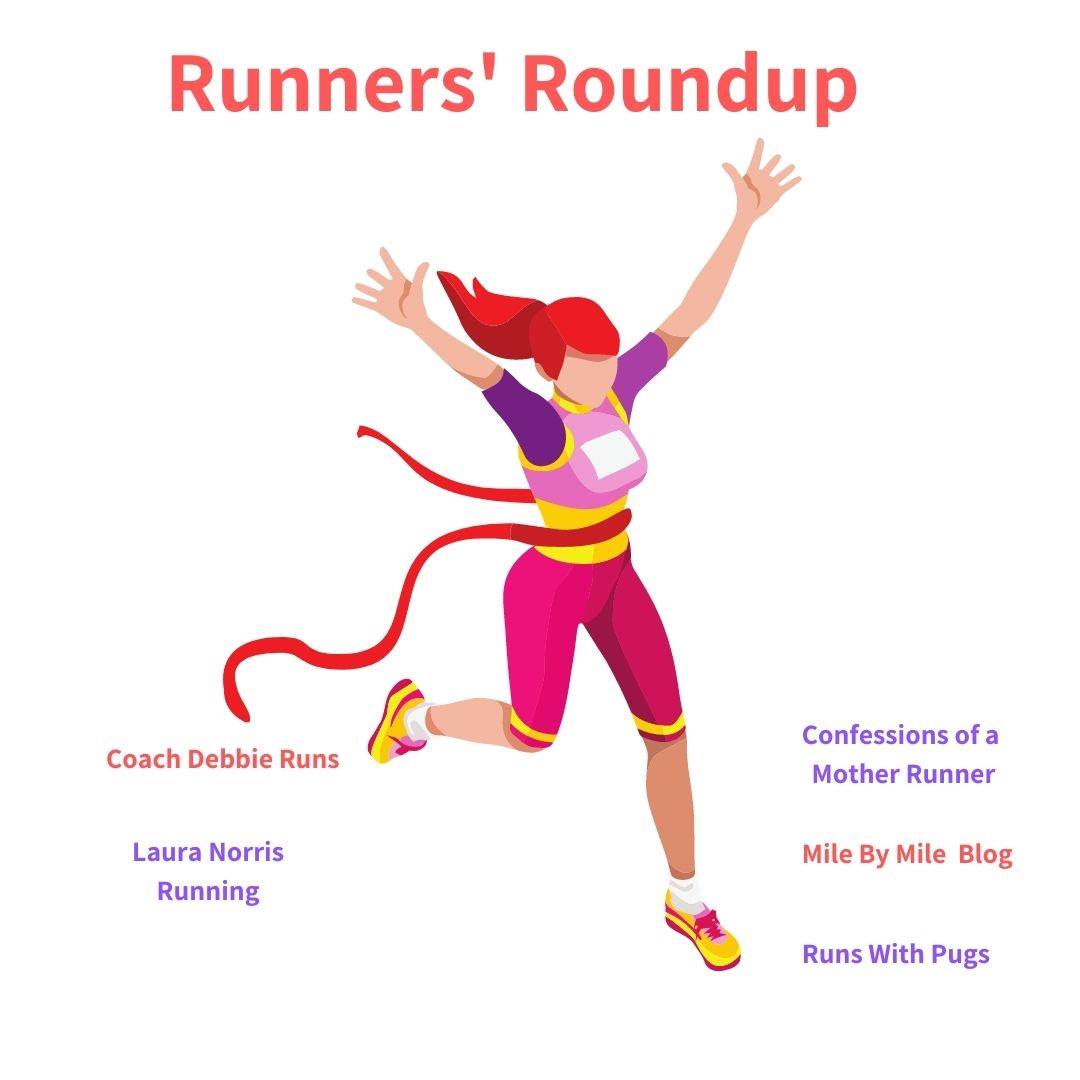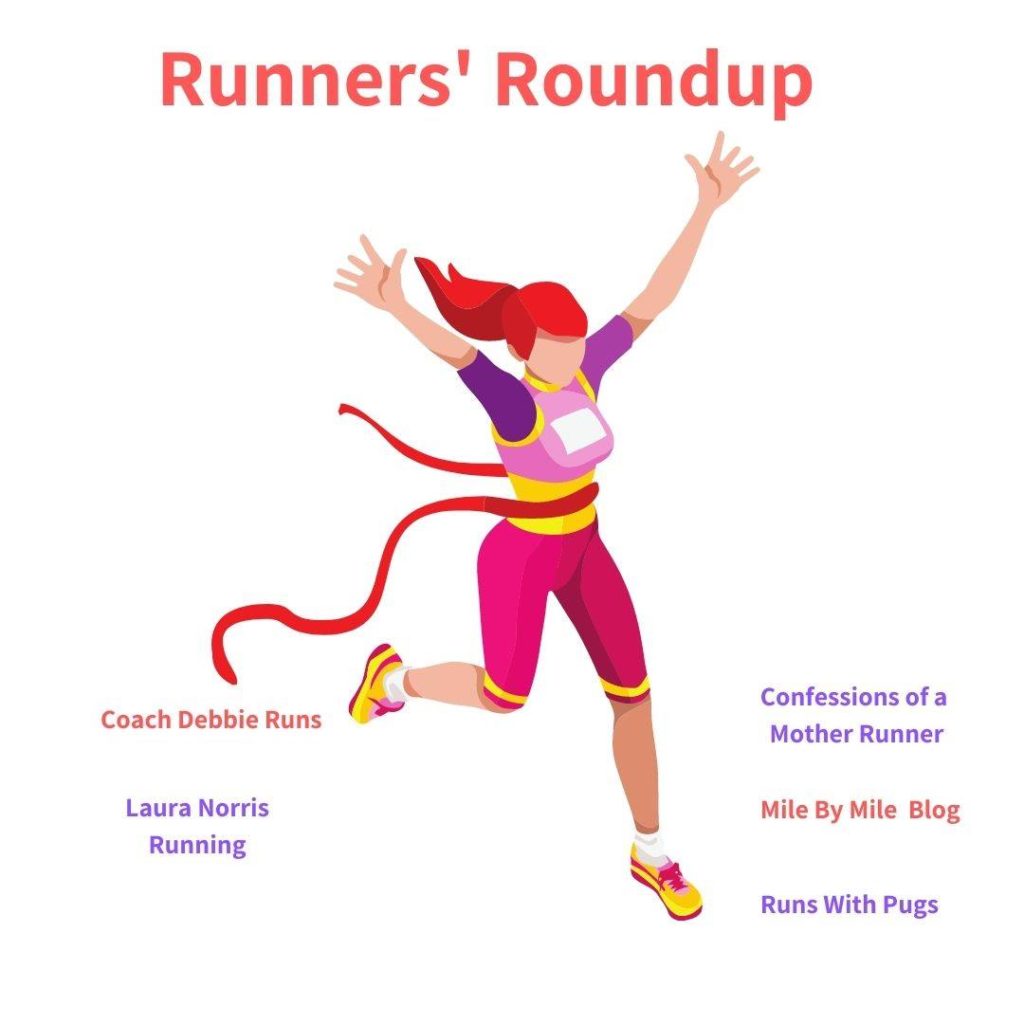 Now it's time for the Runners' Roundup! Link up your running and fitness posts below! Join myself, Coach Debbie Runs, Confessions of a Mother Runner, Runs with Pugs , and Laura Norris Running to post your favorite running tips, experiences, race and training recaps, workouts, gear, and coaching ideas.