When you're a die-hard lover of running, obsessed in a way that most people can't even understand, there are certain things about running that just make a run a little extra special. Guilty pleasures, if you will. As runners we know that there are certain "rules" we should typically follow so that we stay safe, injury-free, healthy, etc. But once in a while it's ok to let loose a little! Let's look at some of the guilty pleasures of running, at least the ones I think of as guilty pleasures.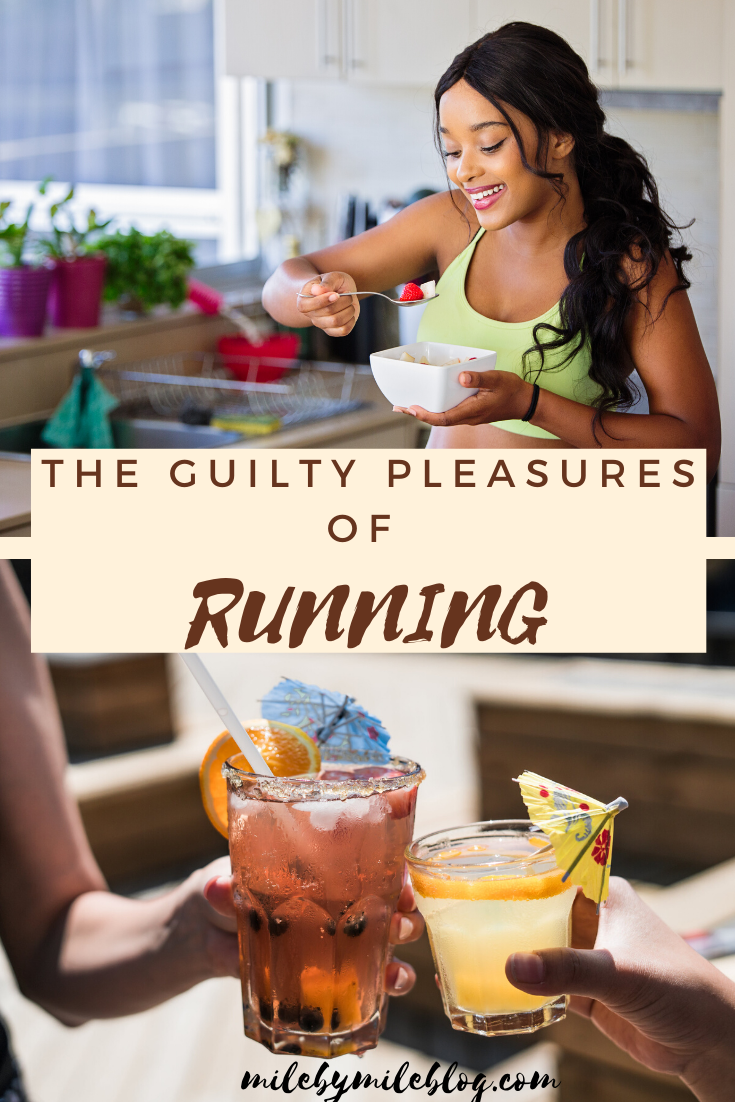 Long Runs
I shared a few weeks ago how I feel here is a "magic" to the long run. I still feel like I am doing something wrong when I do a long run, after being injured for so long. Each time I head out for an undetermined amount of time with no limits, I feel like I am breaking a rule. I feel like I am indulging in running by going on a long run.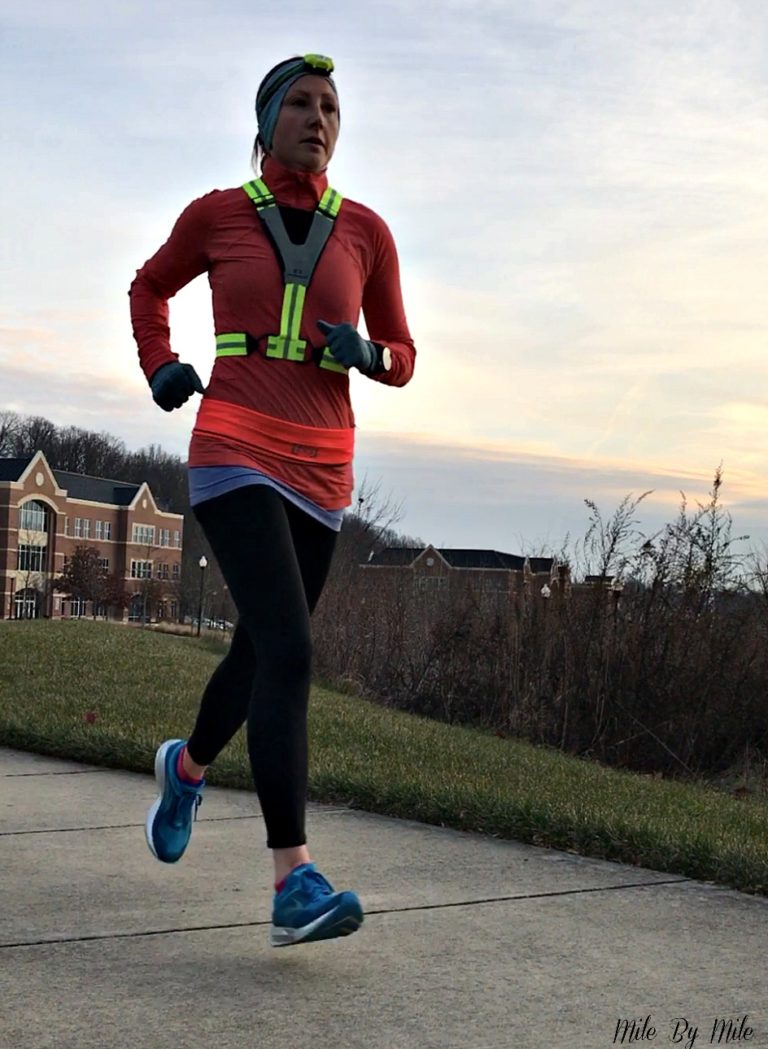 Running "Just for Fun"
When you are used to following a training plan, running just for fun becomes a guilty pleasure. Even though I haven't followed a training plan in years, I still feel a little guilty when I just run whatever I want and whenever I want. Usually I follow a loose plan involving days off between runs and moderate mileage. Over the holiday break I ran a bunch of days in a row and whatever distance I wanted. Living on the edge, right?
Skipping the "other stuff"
You also probably know that I am pretty structured about my core work and strength training. When I let myself skip this stuff it certainly feels like a guilty pleasure! Don't get me wrong, I enjoy that stuff because I know it's important, but I would much rather just run. It felt like a vacation to take off from it for a bit.
Listening to Podcasts or Music
I never run with headphones when I run outside in the mornings, mostly for safety reasons but also because I like the time to think. When I run on a treadmill or at a time/in a place where I can wear headphones it feels like a special treat. I am hoping that being able to listen to music or podcasts once I start running on a treadmill more will make it a little more enjoyable.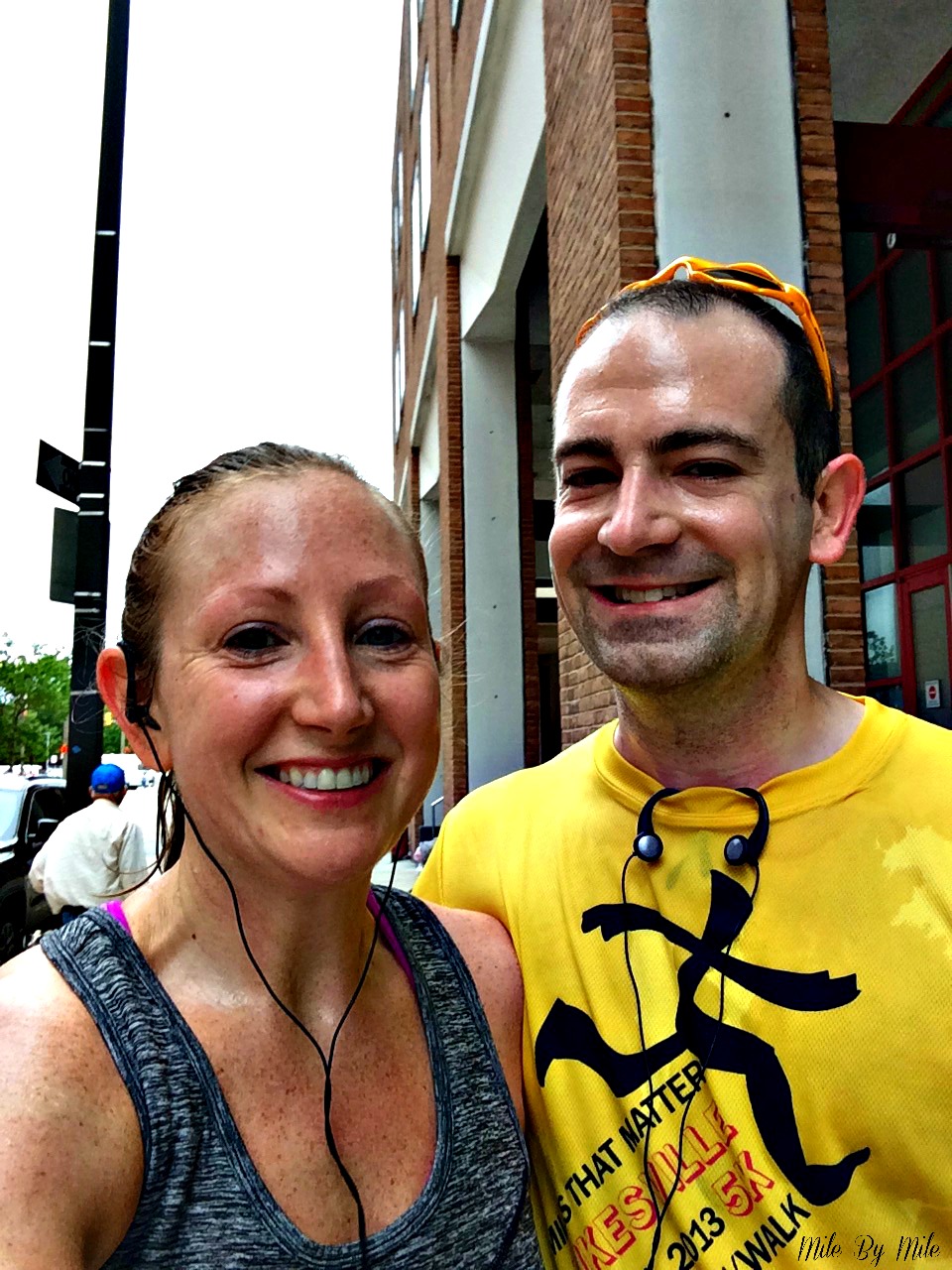 New Running Shoes or Clothes
Who doesn't love running in a new pair of running shoes or a new running outfit? It feels like Christmas!
Running in the daylight or perfect weather
I feel like 95% of my runs are in the dark or bad weather. I enjoy weekend runs when I run in the daylight, but perfect weather makes it even better. (Right now I would take anything above 20 degrees.)
Post-Run Indulgences
As runners, we should treat ourselves once in a while, right?! Some of my favorite post-run "indulgences" include a nap, sitting by the fireplace, drinking coffee, going out to a big breakfast, or having a beer (this is really just after a race- I'm not usually one to start drinking at 9 am!).
Sometimes these guilty pleasures can make a day when it's a struggle to get out the door a little more enjoyable!
[Tweet "Even runners have guilty pleasures! See how @milebymilerun likes to indulge during and after a run. #tuesdaysontherun #runchat"]
What are some of your running guilty pleasures?
Do you run with headphones?
Do you like following a plan or just doing whatever workouts you feel like?
I'm linking up with No Guilt Life, MCM Mama Runs, and Marcia's Healthy Slice for Tuesdays on the Run and Rachel, Lora, and Debbie for the Coaches' Corner!