Mid-run fueling is a necessary part of long distance running, but often times it can be difficult to navigate. Finding the right fueling plan can really help you to get through a tough race or long run. However, fueling at the wrong times or using a product that your body does not agree with can be detrimental to your run.
Does anyone really "like" gels? I mean, I've used them for years and some are better than others, but they simply serve the purpose of giving me some mid-run energy. I've always liked that they go down pretty easy (without chewing) and are easy to carry. But I don't even want to think about what kinds of ingredients are in those products.
A few weeks ago I read the book Roar by Stacy Sims. She talks about the drawbacks to taking gels in great detail. Basically they can lead to dehydration and bloating, without necessarily giving you the fuel you need. In the book she talks about avoiding foods that have fructose as one of the main ingredients. (It is not rapidly absorbed by the GI tract and can cause the intestines to pull in water, leaving you with stomach problems.)
Recently I've been looking into other mid-run fueling ideas other than gels. Some of these I've tried, others I'm considering trying. Just remember, always make sure to test out a new mid-run fuel BEFORE your race! The last thing you want is to learn that it bothers your stomach on race day.
Raisins (or other dried fruit)
I remember the very first time I took fuel on a run. It was before I even knew about gels or how to properly fuel. I tried eating raisins on an 11 mile run and it went well. I must have read about it in Runner's World or something? While dried fruit does have a little fructose, it's wrapped in fiber which helps it to be released more slowly that pure fructose.
Honey Stinger Waffles
I love eating Honey Stinger Waffles pre-run, but have never taken them on the run. I expect they would be a little tricky to eat while running but breaking them into small pieces and putting them in a ziplock bag may help.
Mashed up baby food
A few years ago I started using Powerbar Performance Energy Blends, which were basically packets of baby food for adults. They no longer make them (from what I can find) but I'm wondering if actual baby food could work instead. I was thinking of seeing if I could use this EnduraPouch Fuel Flask by the Gear Well (Laura and her husband's company). I got one in my StrideBox a few months ago and haven't tried it yet!
A banana cut into bite-sized pieces
I could see this one getting really messy, but bananas always sit really well in my stomach if I eat them before a workout.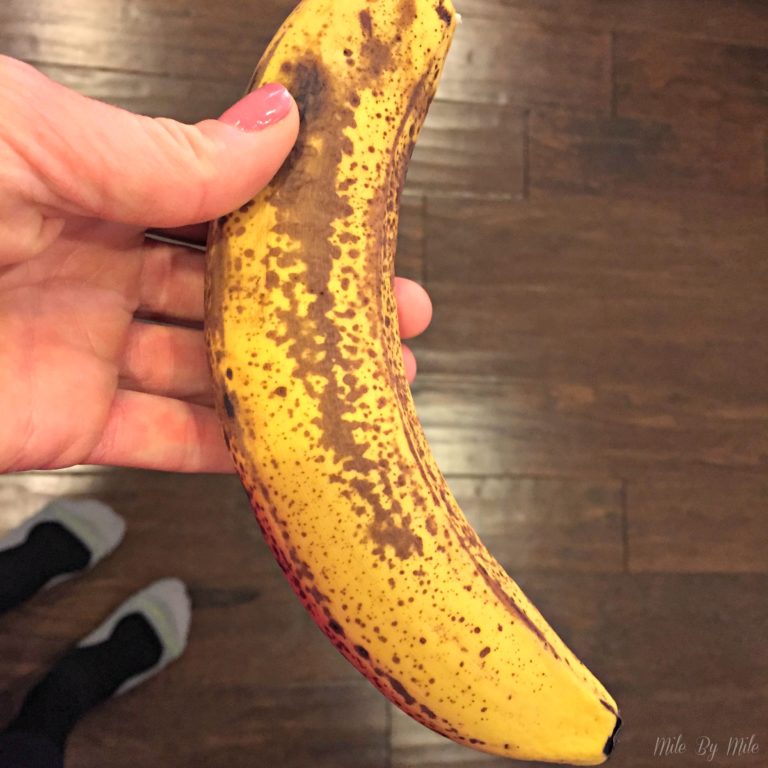 Gummy Bears
Not the most natural option, and honestly I don't think I would like having to chew something like this. I remember taking Swedish Fish at a race once and they were so much work to chew.
Homemade Energy Bars or LARA Bar
I think it would be great to make your own energy bar to take on the run. This way you can include the ingredients you like and leave out anything you don't want. LARA Bars are a good option too, since they don't have many ingredients. Cashew Cookie only contains cashews and dates. I've taken LARA Bars during a run before and it worked well.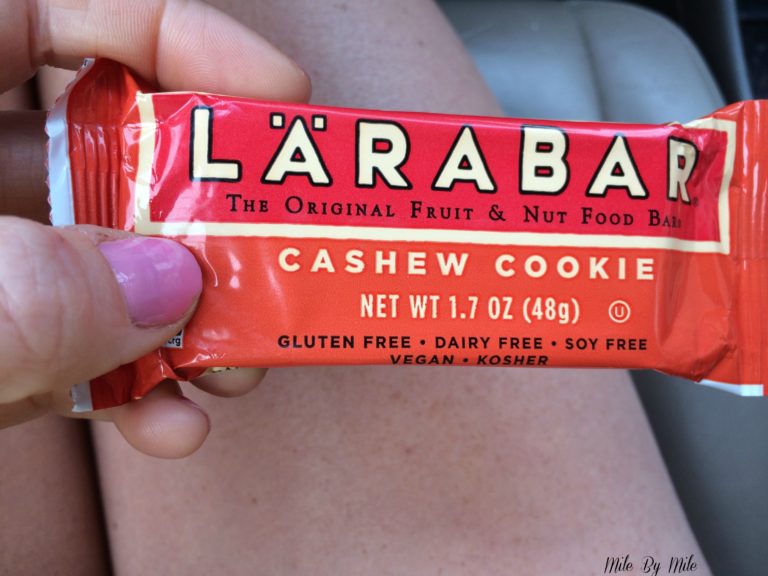 A PB and J sandwich cut into bite sized pieces
This would probably be good for a really long run, especially since you could eat a little bit each time you need fuel. I also think it would mentally make you feel like you are getting more energy. Again, this one may be a little messy. But I guess if you're fingers get sticky you could always rinse them with water at a water station.
Gels and other pre-packaged energy products are definitely the most convenient source of fuel, but these other options may be more beneficial for your running. Also, you may end up saving some money by using foods you already have in the house. Now I just need to figure out what I will do with the dozens of gels we have stocked up on.
You may also like:
Nutrition For Runners: Paleo and Whole30 Tips
Race Day Recovery Tips
[Tweet "Try some of these mid-run fueling options that don't involve gels @milebymilerun #tuesdaysontherun #coachescorner #runningfuel"]
What is your favorite mid-run fuel?
Would you try any of these other types of mid-run fueling options?
This post contains affiliate links- thank you for your support!