Fall is a great time of year for running. The weather is cooler, there are plenty of races, and the colors of the trees make for some great run views. As November arrives, many runners start to set their sights on a Turkey Trot. They may even rope their non-runner family members and friends to join in the fun! Whether or not you are currently running, if you are planning to run a turkey trot this year read on for some tips to get the most out of the experience!
This post is not all about setting personal bests at a turkey trot. Although if that is your goal, good for you! There are many ways to have a great experience without aiming for a PR. We will also talk about other goals you can have that are not just about how fast you run the race.
How To Run Your Best Turkey Trot This Thanksgiving
Turkey trots are a great way to spend time with family or friends and get in some exercise this time of year. These events bring out a range of runners. Some may have never race before, others have been running or racing for many years. No matter where you fall on the spectrum you can join in the fun and have a great day!
Make sure you have the right gear for your turkey trot
In many places it will be cold for your turkey trot. However, keep in mind that when you are running you will warm up! Make sure to check the hourly forecast and dress for weather a few degrees warmer than what is predicted. Be sure to take wind into account too! Layers work well because you can stay warm at the start and then take them off as you start running.
If you are a new runner you will want to make sure you have a good pair of shoes and some running clothes that are comfortable.
Recruit some family or friends
If you are planning to run a turkey trot it can be fun to run it with family or friends, especially on Thanksgiving! If you have family visiting from out of town you can see if everyone can run together, even the kids! Maybe not everyone is interested in participating, but often times people will be willing to give it a try if they know there's a group of people planning to run!
If your race is not on Thanksgiving you can still recruit others to run with you. Maybe recruit some local friends and you can train together. Or try to find a running group that is focused on the same goal. You don't have to run the race at the same pace as your family members or friends, but it can be fun to celebrate as a group at the finish line!
Pick the best turkey trot
Try to find a race that is convenient and works with your schedule. Some of the turkey trots are a really big, others are much smaller. Consider if you want one that is kid friendly. If you are trying to run a certain time you may want to look for a course that is relatively flat and also a race that is chip timed. For races you are doing for fun or with kids try to find one that will be a fun experience to keep everyone entertained.
Set your race day goals
Your goals do not need to be time based, although they can be! Of course there is the option to set a PR or run the race in a certain amount of time. You could also try to negative split, which is running the second half of the race faster than the first. If you are using walk intervals you can set the goal to stick to your plan and not do extra walking. Other goals could be things like saying hi to volunteers, meeting other runners, or smiling throughout the race. You can get creative and set whatever goals are fitting for this particular race!
Keep in mind that sometimes it is challenging to run your best time at a turkey trot. These races may be crowded and have alot of kids running. If you are trying to run a certain time try to get up front so that you don't get blocked by slower runners and walkers when you are starting out.
Give yourself at least a few weeks to prepare for the race
If you are training for a certain time or to run your best, you will want to put in a full training cycle before the race. This may be about 8-12 weeks for a 5k. If you are just running for fun, you still want to give yourself a few weeks to prepare. For someone who hasn't been running you could follow a couch to 5k training plan.
Plan ahead for race day
If your race takes place on Thanksgiving, you may have alot going on that day! Make sure that you have a plan to get everyone up and out the door for the race on time. Also consider if someone will stay back to prepare food or if you will be back in time to get the turkey in the oven. Make sure to check the race website for rules and specifics such as parking, start times, and if there is a bag check. Give yourself plenty of time to arrive at the race before it starts because some turkey trots can get really crowded!
Find ways to make your turkey trot fun
Hopefully by running with friends or family you will have a fun time at your turkey trot. you could also dress up to make it even more fun! If you would rather not race in a turkey costume, some brands like Brooks made Thanksgiving themes clothes and shoes that are perfect for a turkey trot.
Smile as much as you can during your turkey trot!
Don't forget to smile! This makes racing more fun and can actually make you feel better while you are running. Plus, you will have great race photos!
You may also like:
6 Tips for Running a Fun and Successful Turkey Trot
5 Lessons from Running a 5k & Turkey Trot Race Recap
Do you like to run a turkey trot on Thanksgiving?
Do you usually run them for fun or set some goals for yourself?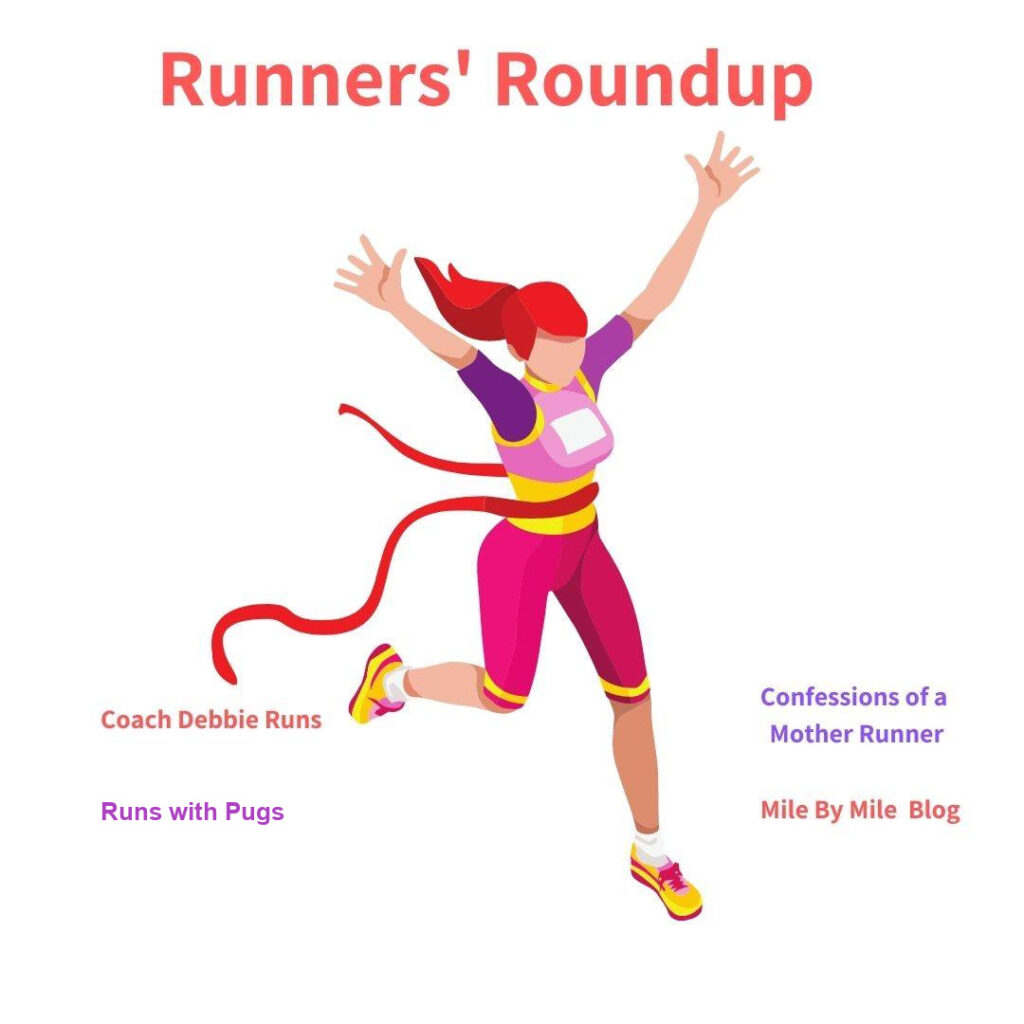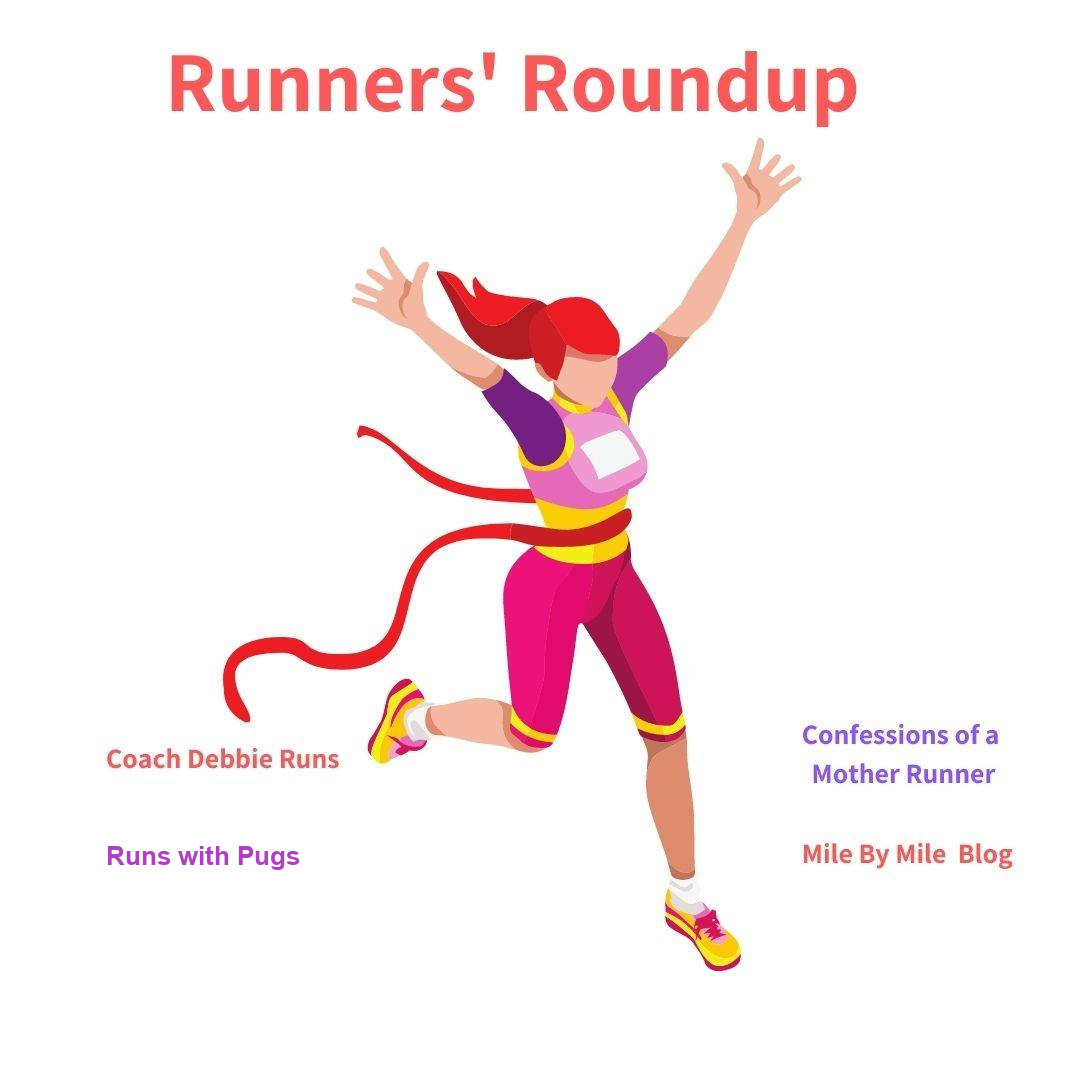 Now it's time for the Runners' Roundup! Link up your running and fitness posts below! Join myself, Coach Debbie Runs, Confessions of a Mother Runner, and Runs with Pugs to post your favorite running tips, experiences, race and training recaps, workouts, gear, and coaching ideas.