Throughout my years of running I've had blisters from time to time. Unfortunately, a few of them have been pretty bad and really impacted my running for several days or even weeks. Over the years I've learned more than anyone should have to know about blisters, so I thought I would share some information to help anyone who is struggling with blisters. Of course, the best thing to do is to not get a blister in the first place! But we all know these things happen from time to time, no matter how careful we may be.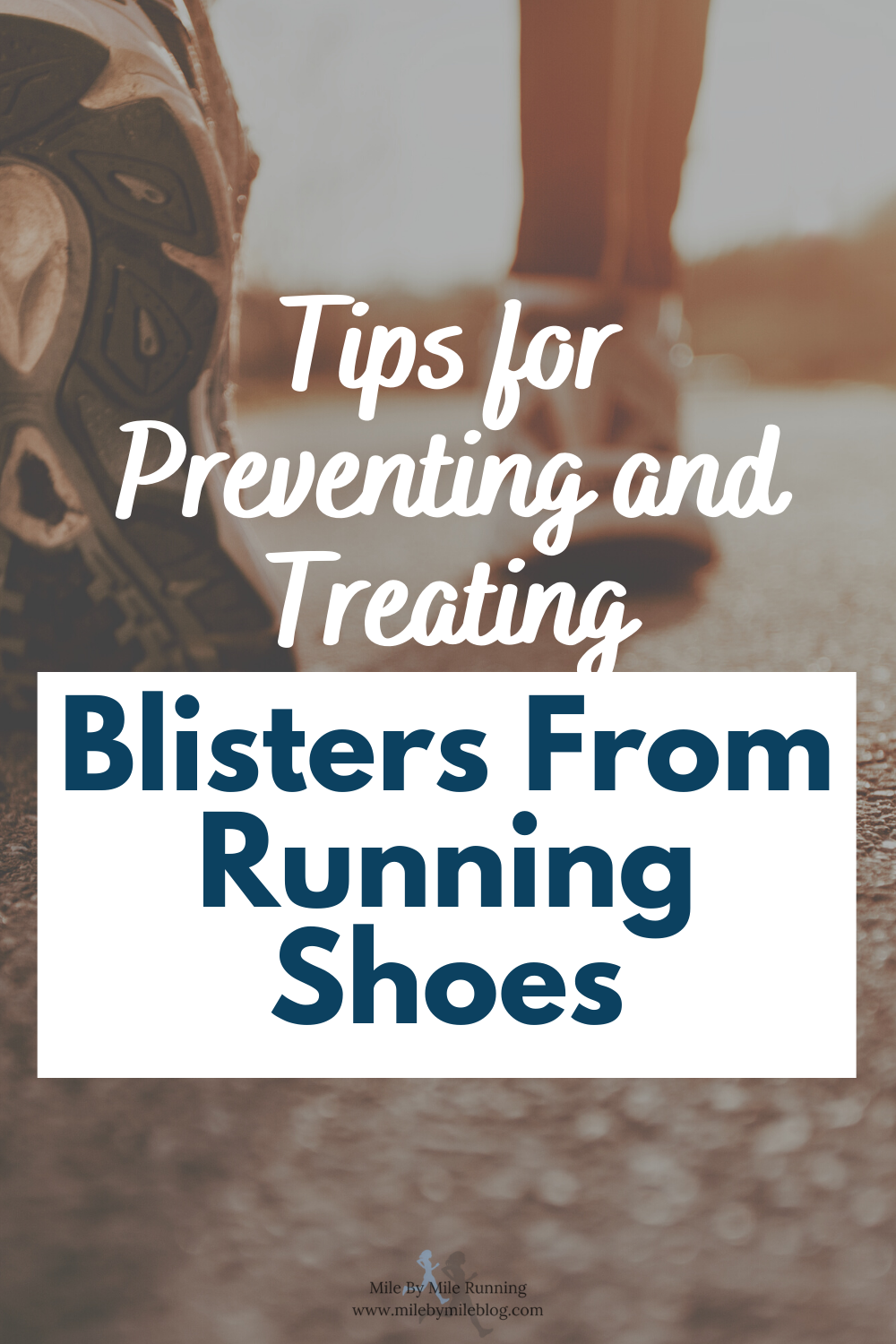 Preventing Blisters from Running Shoes
Wear the right shoes and socks
When you try on a new pair of shoes, make sure that they are comfortable. Try running in them before making your purchase. If you bought them online then test them out so you can decide if you should keep them. (Running Warehouse has a 90 day return policy!) Make sure you are wearing a good quality sock that covers enough of your foot and ankle so your shoe can't rub against your skin. Some of my favorites are Feetures and Injinji.
Notice if something is rubbing
If you start to notice that your shoe is rubbing against a certain area of your foot, take precautions to make sure it doesn't turn into a blister. You may realize that your shoes are not a good fit for you, especially if they are new shoes. If you have been wearing them a while then maybe there is another factor involved. For example, if it's humid your feet may be more swollen, or maybe you aren't wearing a good quality sock.
Protect any sensitive areas
Use Engo Blister prevention patches, Moleskin, or Trail Toes on any areas that seem like they are sensitive. The blister prevention patches actually go directly on your shoe. So if there is a shoe you like, but it's caused you blisters, there may be hope after all! Moleskin is a pad that you can stick to your skin, but don't use it directly on an open blister. If there is an area that is getting rubbed by your shoe you can put it there, or cut out a hole and place it around the blister. Finally, Trail Toes is a cream that you can rub on your feet that helps to prevent blisters.
Use the Lace Lock Technique
I'm not sure if this really helps, but it is supposed help keep your heel from moving as much. See how to do it here. If you are getting blisters in other areas of your foot you may need to look into different lacing techniques.
Treating Blisters From Running Shoes
If you can leave it alone and not risk making it worse, then that's probably best. Sometimes it's impossible to avoid aggravating a blister on the foot so in these cases it may be best to drain it (unless it's already popped on its own). Make sure to clean the area and use a sterilized needle. Then use neosporin and cover it up. Here is some information about how to safely pop a blister.
While it should be covered up at least initially, you also want to give it a chance to heal so when possbile let it air out. If it doesn't hurt to sleep without a bandaid then use that time to let it breathe.
While it's healing try to wear different shoes that don't rub your foot in the same place. Even if your shoes don't hurt it's probably best to bandage it anyway especially if you are running. A combination of the products I listed above for injury prevention (Patches, Moleskin, and Trail Toes) plus a big bandaid and/or medical tape can be useful. KT Tape also makes Blister Prevention Strips.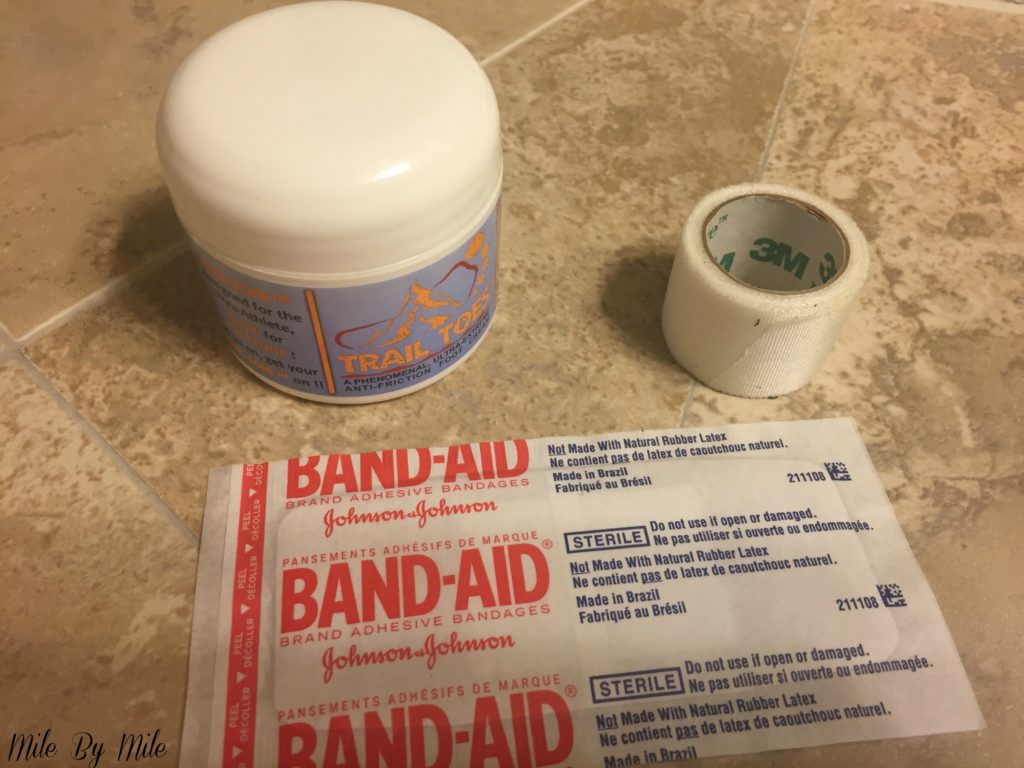 Figure Out Why You Got Blisters From Running Shoes
Now, this part is a little tricky. In some cases it may be obvious, like you were in the wrong pair of shoes or not wearing good quality socks.
I also found some interesting information about tight calves and heel blisters. I'm not sure if this is true, but I read that when calves are tight the extra tension can cause the heel to lift sooner, higher and with more force. It's something to keep in mind if you also notice that your calves are tight!
Now go take care of those feet! No one wants to be sidelined with this type of easily preventable injury.
Do you get blisters from running shoes?
What is your favorite treatment for a blister from running?
What are your favorite running socks?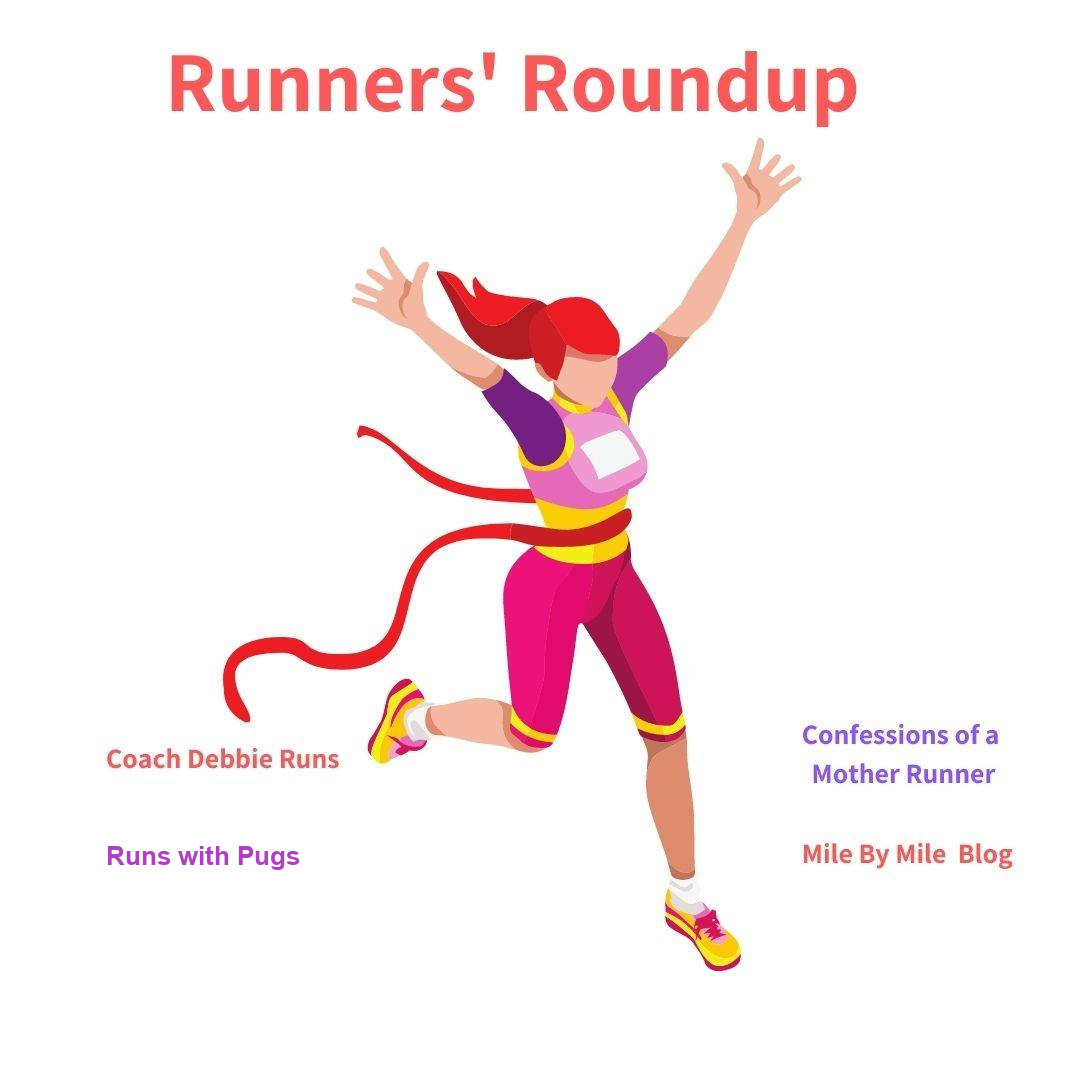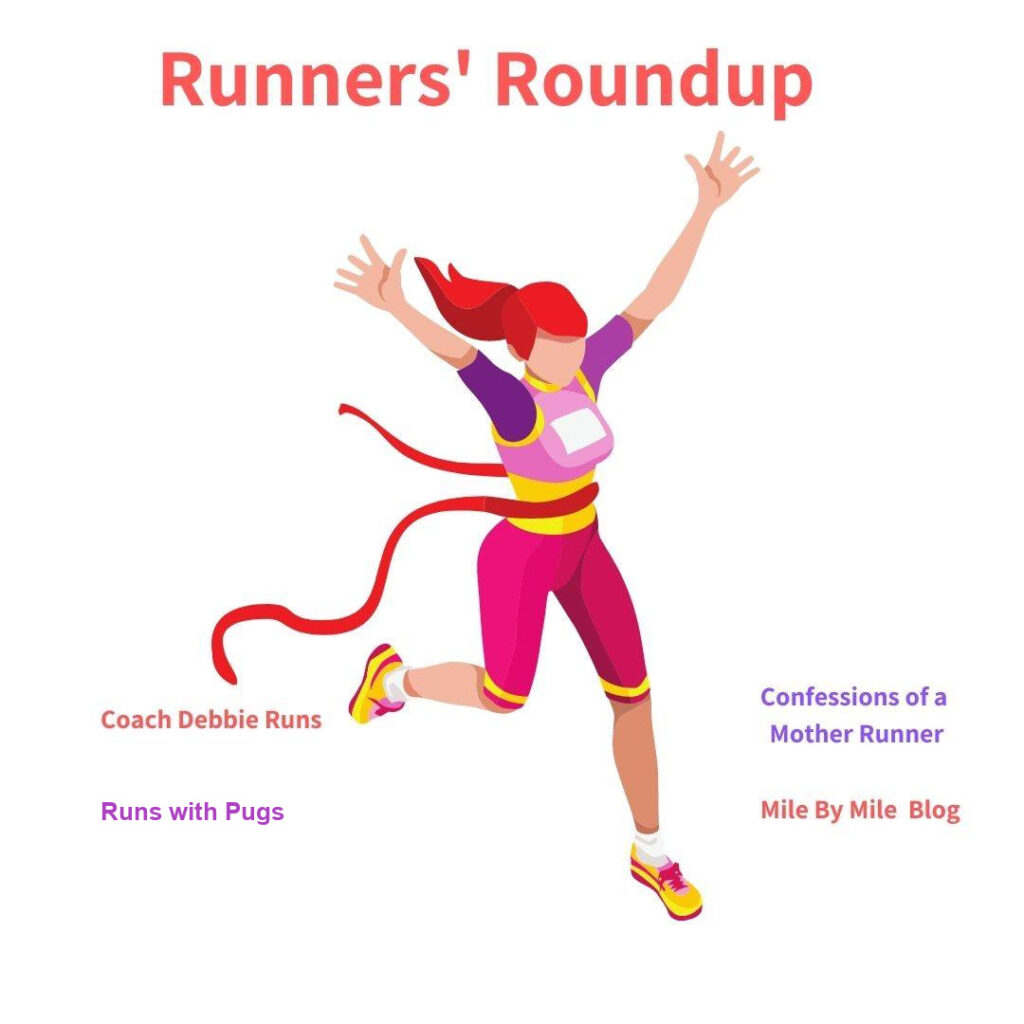 Now it's time for the Runners' Roundup! Link up your running and fitness posts below! Join myself, Coach Debbie Runs, Confessions of a Mother Runner and Runs with Pugs to post your favorite running tips, experiences, race and training recaps, workouts, gear, and coaching ideas.