This week I am taking a bit of a different spin on the usual monthly runfessions. Lets talk about some of the embarrassing things about being a runner! We all know there are certain things we do or experience because of running that we are not exactly proud of, but it comes with the territory. It's just that sometimes non-runners may think we are weird or just not really understand why we do some of the things or put up with some of the side effects of running.
Feet
No matter what, my feet are always in terrible condition thanks to running. Pedicures only last about 2 days or until my next run. One of my toenails is pretty much ruined because I have lost it more than once. In the summer I try to make them look halfway decent, but honestly in the winter I just don't care. They are just part of being a runner!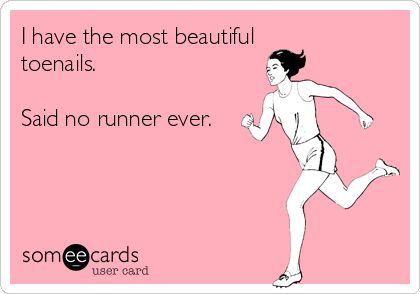 Appetite/Thirst
Ever been out to dinner and find that you eat more than everyone else? Either that, or we have our specific food-related quirks because we know that will fuel our runs best. Even though I am not running as much as I once did, I still find that I eat a lot because I still work out regularly. Going along with this one, how about drinking a ton of water and then peeing every 5 minutes? Yup, runners gotta stay hydrated.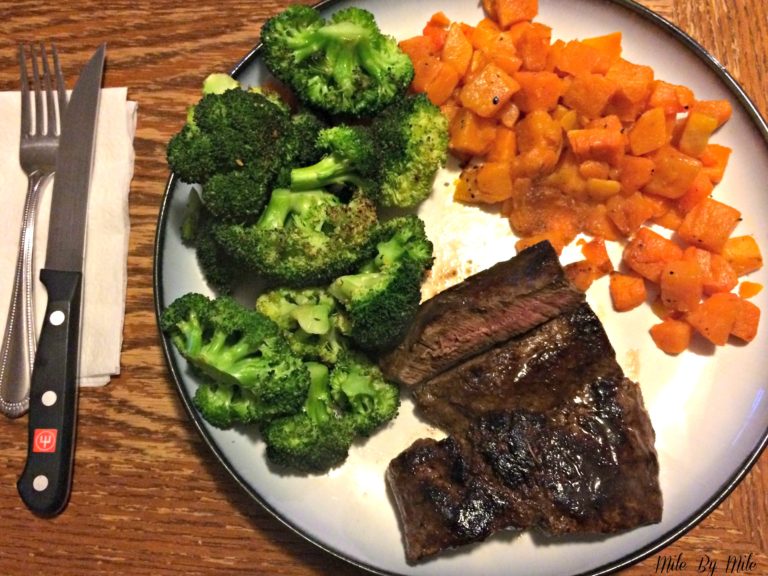 Sleep Schedule
While I have been a morning person for quite some time now, I really blame running for leading me into this early-to-bed-early-to-rise way of life. It's gotten a little out of hand at this point, but if you want to feel your best for running you need enough rest! 4:30 am wake-ups mean 8:30 pm bed times, which is pretty unusual for someone in their 30s.
Outfit choices
Do you plan your regular outfits around running? Like wearing compression socks under your pants, or comfortable shoes that don't hurt your feet? I'm guilty on both accounts for sure. Also, after a tough run all I want to wear is sweat pants or yoga pants, (Actually, that's not just after a tough run…that's every day.)
Lifestyle Choices
As runners we may prioritize things different from others. For example, choosing to spend our money on running shoes, gear, clothing, race, etc. Or planning a trip around a race. Also, our odd habits of rolling around on the floor "torturing" ourselves with all sorts of odd equipment, or paying money to go to a chiropractor or PT for ART, dry needling, graston, etc. (Also, if you know what all those words mean then you are probably a runner).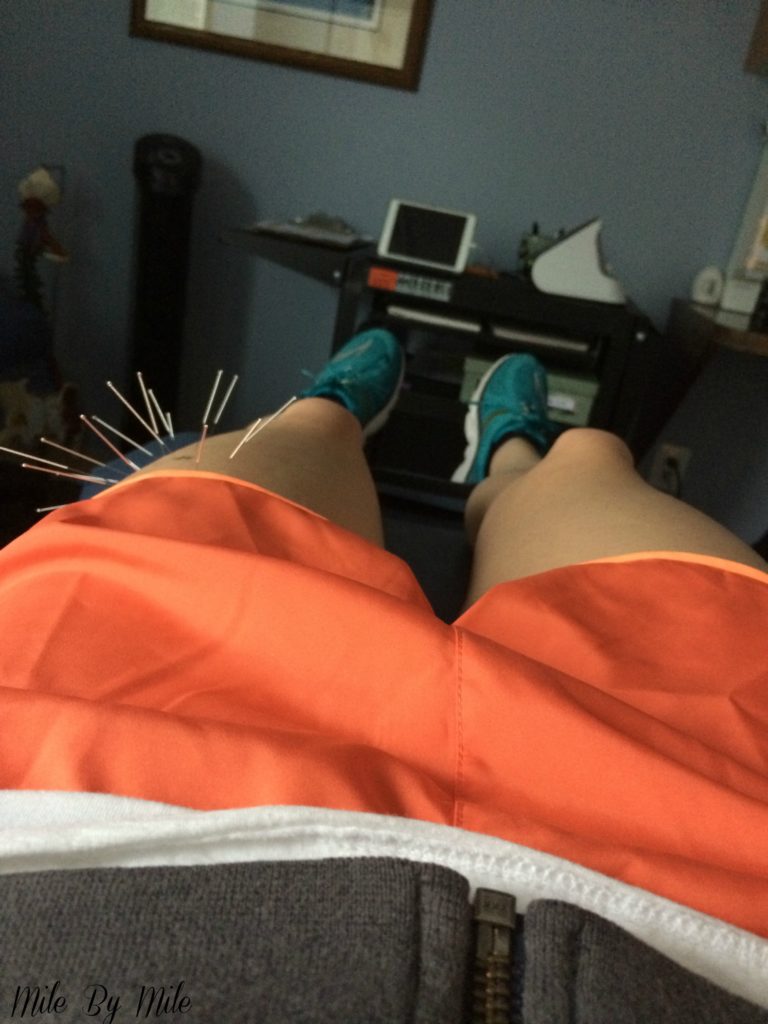 These things don't have to be embarrassing if we embrace the weirdness of our runner's quirks. I don't know about you, but I'm not about to change any of my ways.
You may also like:
5 Reasons I'm Lucky to be a Runner
5 Reasons to Give Thanks to Running
5 Ways for Runners to Save Time
[Tweet "Do you ever feel embarrased about your running quirks? via @milebymilerun #fridayfive #runfessions"]
What are some things you do as a runner that may be embarrassing?
Do you have runner's feet?
What do non-runners in your life think about your lifestyle?
Thanks to Marcia for hosing Runfessions and Lacey, Meranda, and Rachel for the Friday Five 2.0!