One of the top reasons why people don't exercise is because they feel like they don't have enough time. If you get a little creative, there are some ways to save time so that you have more time for working out.
Once you have started running, and you want to improve, you start to learn about all the "little things" that runners should do. For example: foam rolling, stretching, core work, speed workouts, and eating well. How do we fit in all of these other things into our busy days? Sometimes I feel like all of the other things outside of running take more time than actually running.
Today I am sharing 5 ways that runners can save time. Hopefully these tips will help you to make sure you can continue to run strong and fit everything into your busy day!
1. Save Time by Multi-tasking
This is my favorite way to save time. I am always multi-tasking, which is not necessarily a good thing. However, with fitness it can be really beneficial. Here are a few ideas:
Foam roll while watching TV at night
Take stretching breaks while you are at work
Work on balance while you are cooking dinner or brushing your teeth
2. Combine Workouts to Save Time
There are some workouts that can provide two for one benefits. For example, you can do a core workout that can also be a pre-run warm up, like this one or this one. Or save time by using the myrtl routine for both a cool-down and to work on mobility. You could also use an interval workout like this to get in cardio and strength training on the same day. Also, yoga can be a great way to get in both stretching and core work.
3. Focus on Quality Over Quantity
If your runs are focused and planned out thoughtfully, you can get in high quality workouts while running fewer miles. Some training plans like Run Less, Run Faster (affiliate link) suggest doing 3 runs a week plus cross training to avoid injury and burnout. You could also consider working with a running coach if you are looking for an individualized plan that will fit into your schedule while helping you to get the best results.
4. Meal Prep or Plan Quick, Easy Meals
If you are trying to eat well to fuel your workouts, but find yourself short on time, consider meal planning and meal prep. This takes a little more time once a week, but then ensures that everything is planned out and ready to go when life gets really busy. When I am short on time in the mornings I throw together a quick smoothie so that I can get in some fruits, veggies, and protein powder and I drink it while I'm getting ready for work.
5. Save Time by Planning Ahead
Outside of just meal planning, getting organized with your training can be extremely beneficial and can help you save time. Make lists, use a calendar, write yourself notes…whatever works for you. Other things you can do are get your workouts clothes ready the night before if you are planning an early morning workout, or pack up your gym bag if you are planning to hit the gym after work. Know exactly what time you should be starting and ending your workout. If you are planning ahead and notice that you don't have time to fit everything in, you can prioritize.
It's not always easy to fit in running when life gets busy. Try to avoid an all-or-nothing approach. Even if you can't run as much as you would like, try to get in a short run a couple days a week or even just get out for a walk to get some fresh air!
You may also like:
Tips for Time Management During the Peak Weeks
What To Do The Week Before Your Race
Getting Organized to Achieve your Goals
How do you fit in running and everything else that needs to get done?
Any other suggestions for how to save time as a runner?
What is your favorite way to multi-task?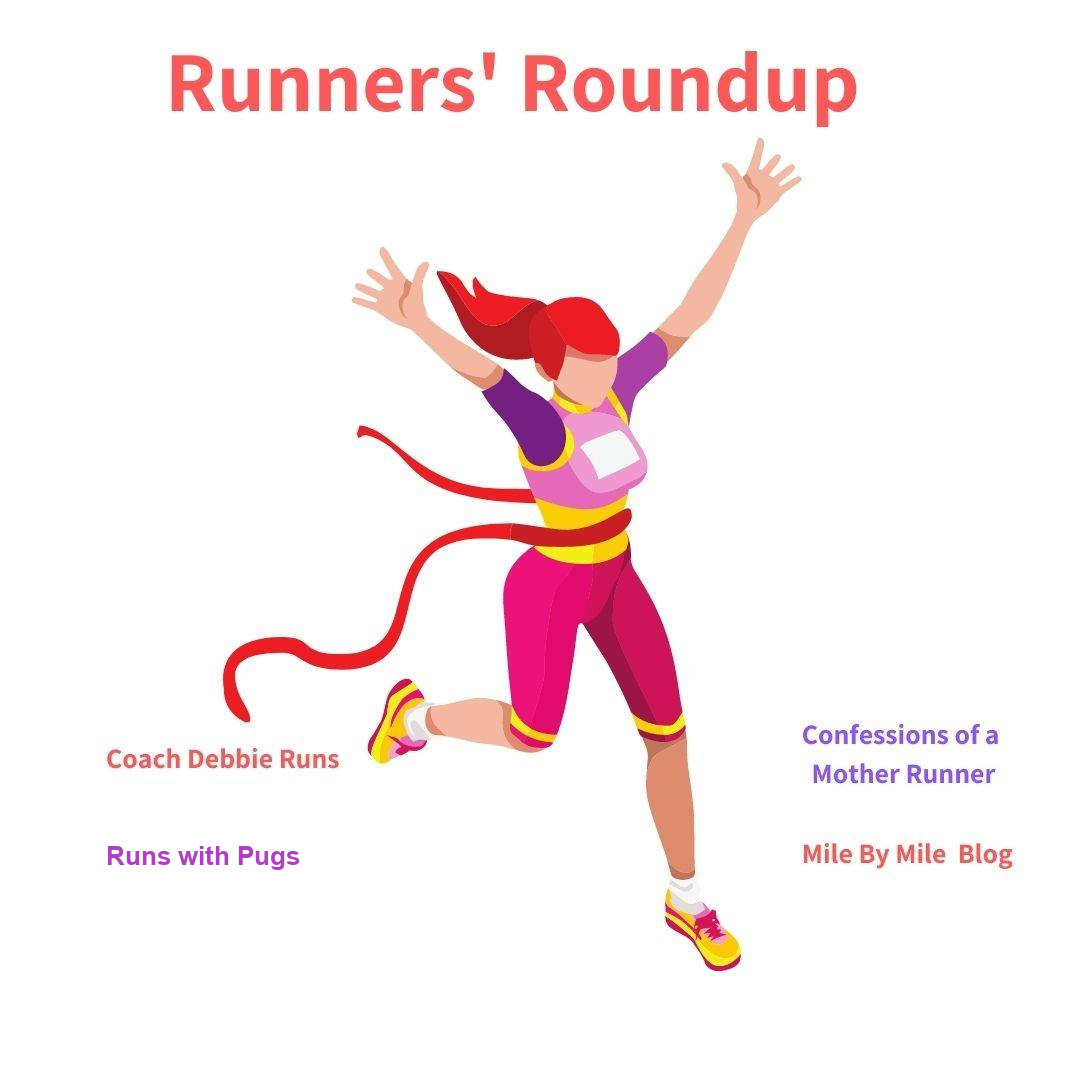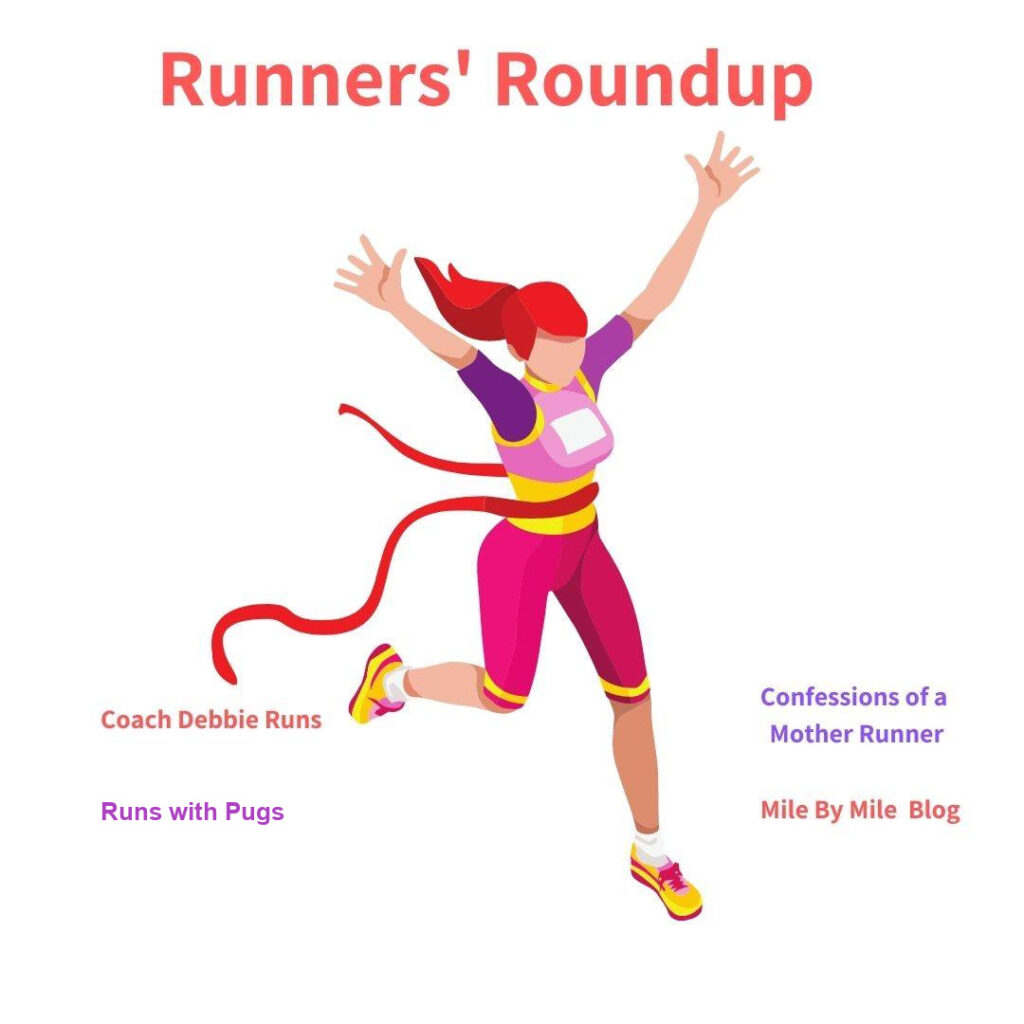 Now it's time for the Runners' Roundup! Link up your running and fitness posts below! Join myself, Coach Debbie Runs, Confessions of a Mother Runner and Runs with Pugs to post your favorite running tips, experiences, race and training recaps, workouts, gear, and coaching ideas.