This was my first week of base building before starting to train for a spring half-marathon. I am planning to do this base building for 4 weeks before starting to train. I think I mentioned that I have 2 race options in mind that are both in May. My preference is the earlier one on May 3rd. I keep getting E-mails with a discount code if I sign up by tomorrow night. Not sure if I'm ready to fully commit yet!
More than anything this week was about getting back into a good workout routine. I'm planning to use a similar schedule to the one I used when training for the Charles St. 12. This week I only ran 3 days and my longest run was 6 miles. I have a long way to go!
Weekly Run Down
Monday: Strength Training
Tuesday: Rest
Wednesday: 3 miles with hills (treadmill) + core
Thursday: 20 minutes spin bike + Strength Training
Friday: Yoga
Saturday: 6 miles
Sunday: 3 miles + glute exercises
Running
Overall my runs felt pretty good this week. I did some hills on the treadmill which made the run go by faster. My intervals were only 1 minute so by the time I got the incline up it seemed like it was time for it to go back down. Next time I do hills I will probably make them 2 minutes.
Saturday was 24 degrees when I ran outside in the morning. In some directions there was no wind and I felt warm. In other directions there was a little wind and it was chilly. But overall it felt good to get outside. We were supposed to get snow on Saturday but ended up with only a few flurries and some freezing rain in the evening.
Strength Training
I started making my own strength training workouts this week. For many exercises I went back to basics to really nail down my form. I feel like there is something a little off with my deadlifts so I am going to start back with really simple exercises to get my body moving correctly before I progress to heavier weights. So far, so good.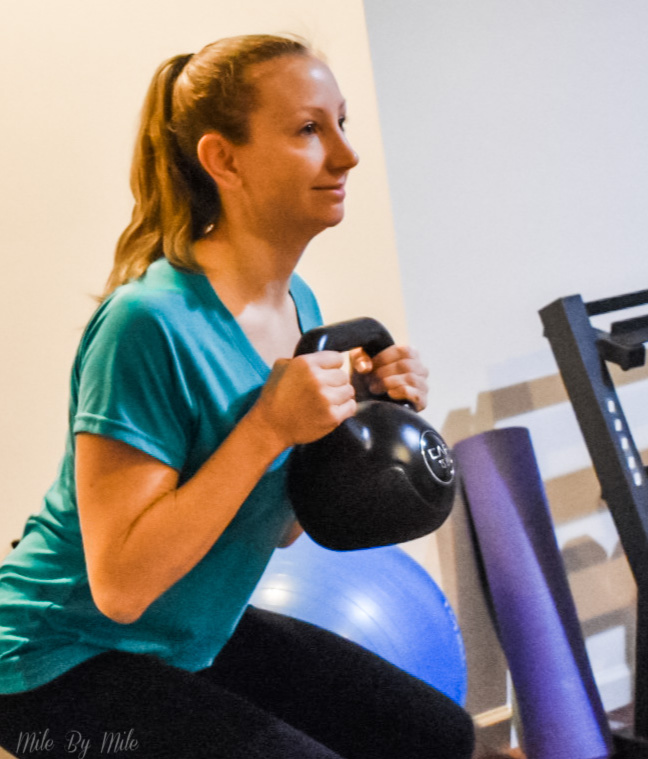 Cross-Training
Besides the usual running and strength training I also got in some spinning and yoga! Not sure if I will be able to keep up with both as my mileage increases, but its a good way to get in more activity as I am still running low mileage. I basically used my spin session to warm up before strength training. I am hoping to do yoga on Fridays but eventually that will also be a run day so I'm not sure if I will always be able to fit it in.
Overall I am happy with how the week went. I stuck with my plan and got back into a routine. It's a little discouraging to only be running 12 miles a week at this point but that's why I have this base building period. I have to start somewhere!
You may also like:
From "Recovery" To "Training": The Base-Building Phase
Be Stubborn About Your Goals, But Flexible About Your Methods
How were your workouts last week?
Do you specifically add a base building period into your training plan?
What kind of cross-training are you most likely to keep up with when you're training?
I'm linking up with Deborah and Kim for the Weekly Run Down!