After a hard race or a goal race it is best practice to take some time to recover before building back up again, and base building for runners is an important part of that process. There are many factors that will impact how the recovery period looks (the distance of the race, your experience as a runner, how hard you raced, and when your next race is to name a few). Some runners may need a few weeks completely off running. Others may switch to just short, easy runs for a few days before returning to training. But there really should be some sort of recovery period to allow your body to prepare for what's next as you move into base building.
For example, after my marathons I will usually spend a few weeks in a recovery phase. This includes a week of no running, then a few weeks of low-mileage or just running whatever feels good. From there, it's important to also have a base building phase before getting back into training.
Some runners have a hard time moving from recovery into training, by jumping back into things too quickly. Going from low-mileage/easy running to high-mileage/hard workouts can be a recipe for disaster! It's important to move slowly back into training. Some training plans include a base-building phase, but some assume that you are already at a certain point in your training. However, your first week of training should not be significantly harder than what you have been doing for the last few weeks. In fact, it may even be a little less!
The base building period between recovery and training can be kind of fun because there isn't the pressure of workouts but it changes things up from just running slow, easy miles. Here are some ways to move from recovering from a race to getting back into training.
Base Building for Runners Part 1: Work on increasing mileage, then add intensity
We always hear that you shouldn't add both mileage and intensity at once. I have found that it seems to work better to up the mileage first because then you have more wiggle room to fit in your workouts. You can always drop your mileage a bit as you add intensity.
An example of how your mileage might look is below. If you're running 4 days a week, you could start by running about 20 miles across those 4 days with all easy runs. Then over the next two weeks you could slowly increase your mileage and add another day of running. During the third week you could make one of your runs a harder run, like fartleks, while slightly reducing your mileage. Then you can continue to build your mileage and make one of your runs a long run.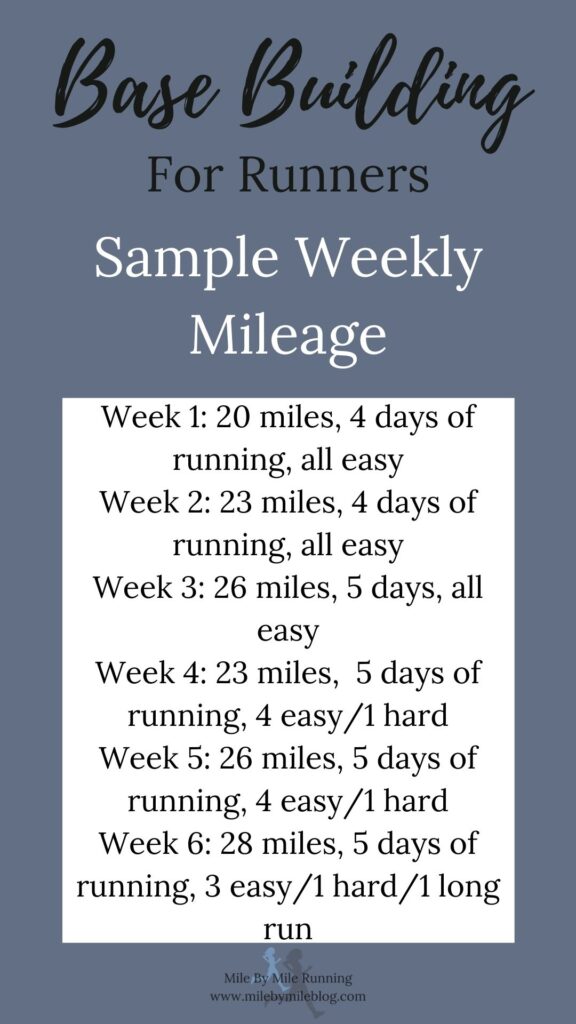 You may also like: Run Slow to Run Fast: How Running Slower Will Make You Faster

Base Building for Runners Part 2: Run Strides and Fartleks
Strides and fartleks are a really good way to get your legs moving faster without adding too much intensity at once. Strides can really be done at any point in your training at the end of an easy run. Usually these are abut 20-30 seconds long with plenty of recovery in between. My go-to has been 6-8 sets of 20-30 seconds with 1:30-2:00 minutes of recovery. You can also do them on hills!
Fartleks, also known as "speed play" include bursts of harder running alternating with a recovery period. These can be done based on time (usually about 1-5 minutes of harder running) or can be even more random than that (such as running hard for a certain part of a song or until you reach a certain landmark on your run like the end of a block). These can be easily be adapted to your current fitness level and are a great way to add in some faster running without a focus on pace or distance.
You may also like: Your Guide to Fartlek Workouts
Base Building for Runners Part 3: Add Tempo Intervals
Tempo runs are a great workout to prepare for many different kinds of distance races, but they can also be challenging. One way to start adding tempos back in is to split them into shorter segments.
You may also like: What is a Tempo Run?
Here is an example of a run with tempo intervals: Run a 1 mile warm up followed by 1 mile at tempo pace (which might be somewhere between 10k and half-marathon pace depending on your training), with 2 minutes of recovery in between. Repeat 2-3 times and finish with a mile cool down.
Learn more about how to do tempo runs to run faster for longer!
Navigating the Base Building Phase
There are many ways to navigate base building for runners and to start training again. In general, adding back in harder running slowly will help your body adjust to your workouts and reduce your risk of injury or burnout. Keep in mind that there are many factors that will impact how this looks. A running coach can help you create a individualized plan to help you navigate the base building phase as well as your training cycle!
You may also like:
Want to Run Faster? How to Adjust Your Training
How To Train for a 10k Race: For Beginners to Advanced Runners
What is VDOT O2 and How It Can Improve Your Training for Free
Do you enjoy base building?
What phase of training are your in right now?
What types of workouts do you like to do in the beginning of your training?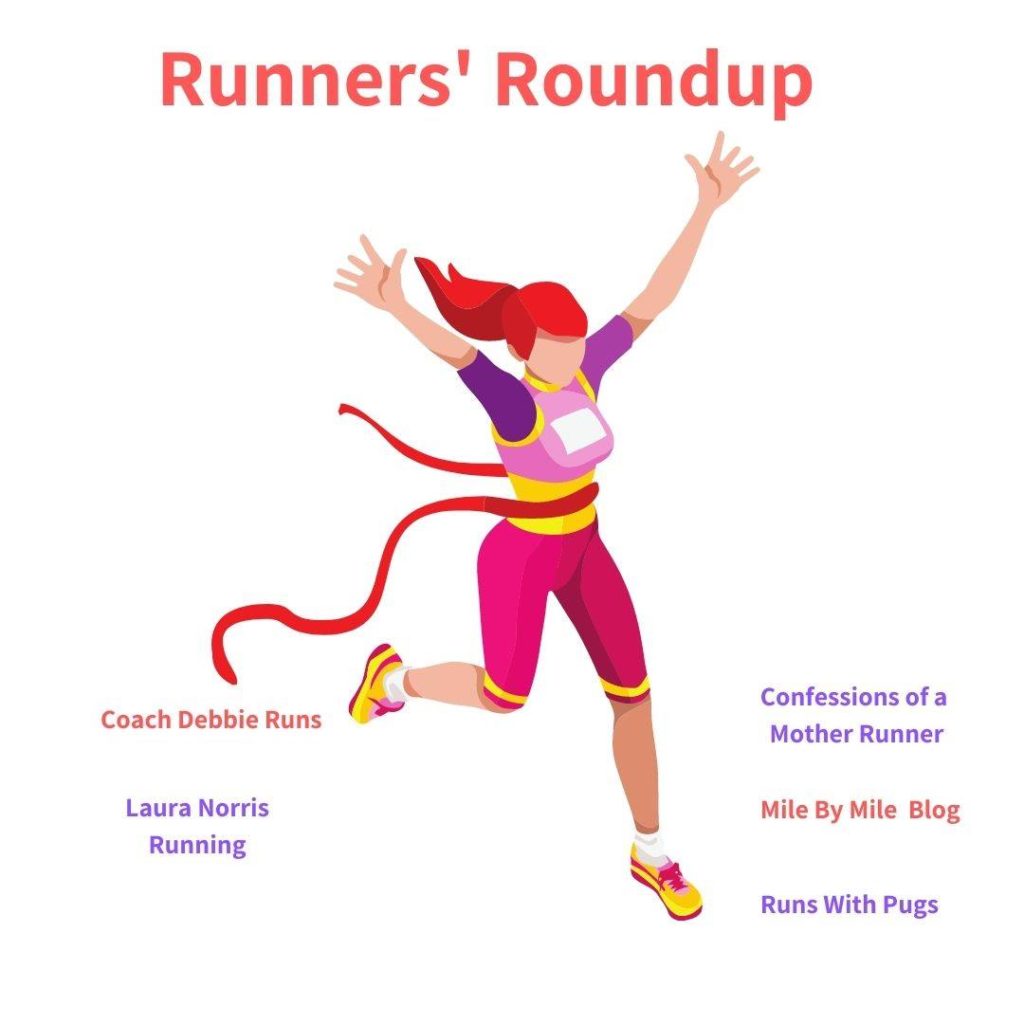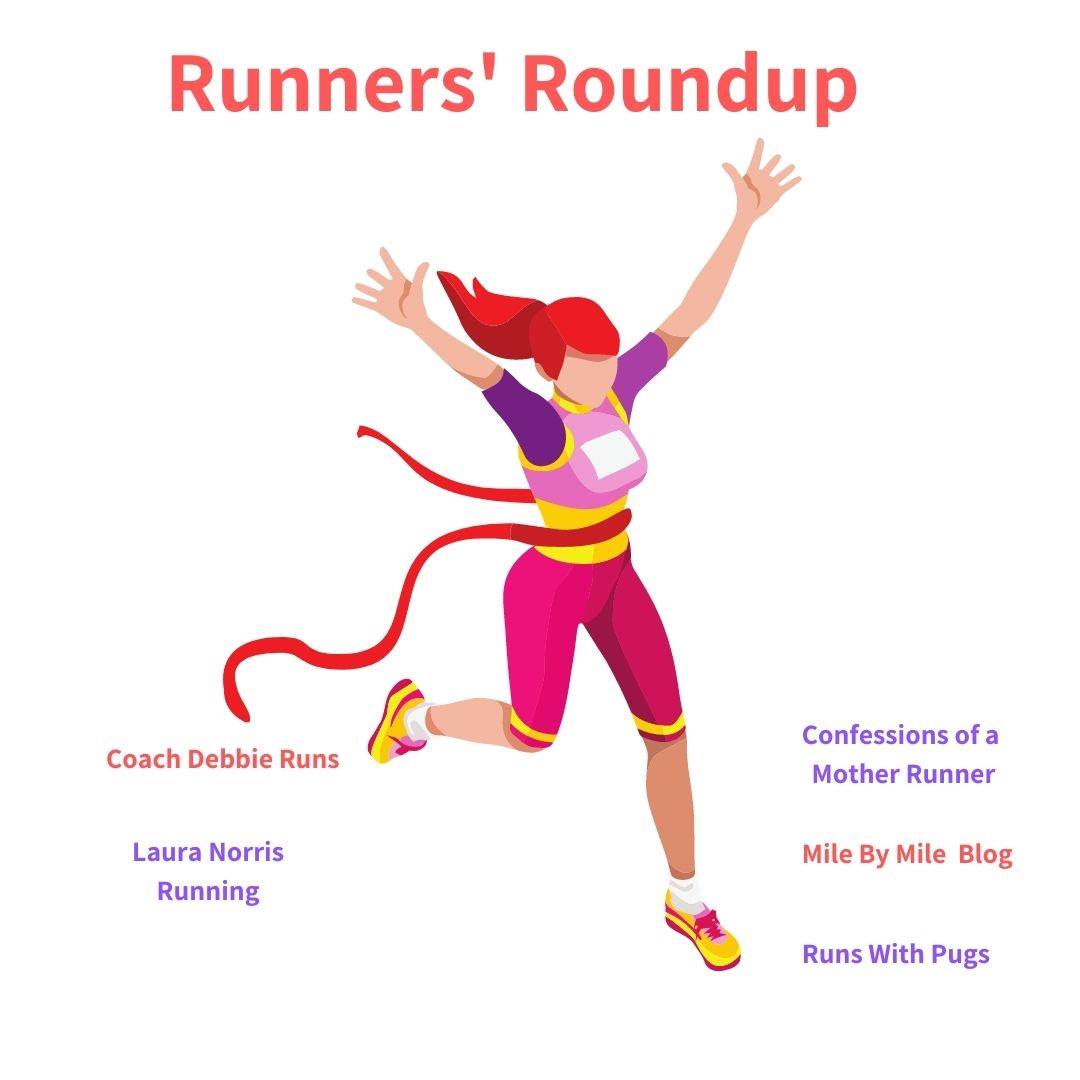 Now it's time for the Runners' Roundup! Link up your running and fitness posts below! Join myself, Coach Debbie Runs, Confessions of a Mother Runner, Runs with Pugs , and Laura Norris Running to post your favorite running tips, experiences, race and training recaps, workouts, gear, and coaching ideas.