Today's theme for Tuesdays on the Run is "Core Strength For Runners". Before I get into my weekly workout recap, I thought I would share a few exercises I have been doing lately to work on my stability. These were recommended after my Functional Movement Screening based on my areas of weakness and current level of strength. They were described to me as being a bit advanced, but if you were already doing some core work (like planks) then these should be a good progression.
Quadruped Rock Into Stability Ball- This is one I still struggle with, but think of it as a different version of bird dog. Start on all fours, place a stability ball against the wall and rock your hips back into the ball. Push back hard to engage your core while keeping your spine neutral. Slowly lift out one arm straight in front of you, without tilting your back. Lower arm, release hips from ball, and repeat on other side. Complete 10 reps on each side.
Eccentric Push-up- Start in a good plank position with straight arms. Slowly lower down for 3 counts, and push up for 1 count. Focus on keeping good form throughout the exercise. Work up to 3 sets of 10.
Plank With Leg Lift- Start in a plank position with straight arms. Slowly raise one leg up straight, and then lower, and repeat on the other side. I was taught to keep my back straight by laying a bar from my head to my tailbone- it's hard to practice on my own but if you have someone to help you it's a great way to ensure good form during this exercise! Work up to 3 sets of 10 reps on each side.
Kneeling chop- Start on knees next to a cable or band tied to something high up. Grab the band and engage your core. Slowly pull down and across your body, without moving your shoulders or hips. Release back to starting positions. Work up to 3 sets of 10 reps on each side.
[Tweet "Check out some core stability exercises via @runningoutowine!"]
Here's how last week's training looked:
Monday: Iron Strength Workout
Tuesday: Hip exercises, 3.1 miles
Wednesday: Stability ball workout, Hip Girdle exercises, 4.5 mile tempo run, myrtle routine
Thursday: Core/strength/stability work (see above), Foam Rolling
Friday: 5 miles
Saturday: 9 miles
Sunday: Rest
Total: 21.6 miles
My mileage was lower mostly due to cutting back my long run and running 4 instead of 5 days this week. It was one of those weeks that I didn't really think about a plan ahead of time, and just did what I felt like each day, and this was how it turned out.
I'm planning to make this upcoming week a big cut-back week with very little running- maybe just 1 or 2 days. I want to feel mentally and physically rejuvenated before I start training the following week- but more on that another day!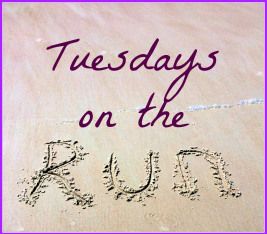 I'm linking up with April, Patty, and Erica for Tuesdays on the Run!
Do you incorporate core stability exercises into your workout routine?
Have you ever had a Functional Movement Screening?
How were your workouts last week?