It's a good thing I committed myself to writing this recap for today, otherwise it would probably be one of those races that I blocked out of my memory. Truth be told it really wasn't that bad. I think the fact that it was kind of a "blah" race for me (based on how I was feeling) is what would make it less likely to be a memorable one.
First of all, let me start by talking about the course. The race is called "Dreaded Druid Hills"– so one would have to assume that it won't be easy! Rob ran this race last year, and made me pretty worried about it. I really questioned why he would do it again. He ran it at an 8:15 pace last year, which says a lot considering he could usually run a 10k at around a 7:30-7:40 pace.
My coach and I chatted about my plan for race day after reviewing the elevation course online. The only one I found was from Map My Run, and I am pretty sure if does not accurately portray the course. (see above)
The race took place at Druid Hill Park. I've run in that area before, so I thought I knew what I was getting into. We arrived at the race early and had to go pick up our chips, which they gave out on race morning. We ran a little over a mile to warm up and I was feeling good. The temps were in the 60s so I had no complaints there.
When we lined up to start I had no idea how far back to go, and couldn't really tell where the starting line was. Before we started running, I felt the need to cough. As I have been dealing with this cold, my coughing is less and less frequent but when it starts it last for a few minutes. I felt bad fulling coughing with all the people around me and was trying to not gross everyone out. I also had a tissue in my hand to wipe my nose, which I ran with the whole time.
Once we started I was a little boxed in which slowed me down, but I was still coughing. Rob said he could hear me throughout the first mile. I actually considered just stopping, knowing that it would be a terrible race if I couldn't breathe the whole time. Then mile 2 came along, which was all downhill, and I was feeling much better. The coughing subsided and my legs loved the downhill. I thought maybe it wouldn't be such a bad race after all.
On the third mile we hit a curvy trail in the park that I had never seen before. This would be an out-and-back section so I knew that whatever happened on the way out, we would get the opposite on the way back. A volunteer said "get ready for your first challenge!" and I knew I was in trouble.
We started a steep incline- it wasn't particularly long, but so, so steep. That was when I figured out why this race was known for its hills. It really took everything out of me to climb the first one, and the exertion caused me to start coughing again. We had some relief from a downhill, but then another steep climb started. Just as we were about to reach the top, a man in front of me fell down. Myself and another runner or two stopped to make sure he was ok. It turned out he was blind (he was wearing a shirt that said so), and running alone, so I stuck around while he got up and moving again. He seemed to be ok but I was so nervous for him! There were wet spots and lots of debris on the ground.
After some more ups and downs we hit the turnaround point, and had more hills headed back towards the main area of the park. It was difficult to enjoy the downhill portions because they were so steep. There was also an uphill section that had several switchback ramps that cause you to slow down. Around this part I started taking walking breaks when the coughing would get out of hand. Mile 5 was pretty much all uphill and totally sucked.
The last 1.2 miles weren't too bad, but I already knew the race hadn't gone well, so I just wanted to finish. I got a cramp which made that last mile feel like it lasted forever.
My watch read 50:22, but my official chip time was 50:33. I must have accidentally stopped my watch at some point or maybe started it late, because the distance also read 6.15 miles. Rob had finished a few minutes ahead of me in 48:11 (7:46 pace), which was considerably better than last year. Maybe my coaching is paying off…or maybe he is just used to running hills now that we live in the county:)
I was shocked to see that I was tied for 4th in my age group, which shows that this was really not an easy course. It brings out a lot of fast runners, but I think it slows many of us down by several minutes. The 3rd place female in my age group ran a 48:04, which is probably within reach if I run this again and am not hacking up a lung the whole time.
Overall this was really a fun race and a great event. I kind of think it's one of those races that all Baltimore runners should do at one point- not to try to PR but just as a challenge. It's hosted by Falls Road Running Store, my other favorite local running store besides Charm City Run:)
I'm not sure if I'll be back next year, but one day I will take on those Baltimore hills again. Now it's time to refocus and prepare for the 12 miler on Saturday!
What is the most challenging race you have run?
Have you ever been around someone who fell down during a race?
If you were in Baltimore, would you do this race?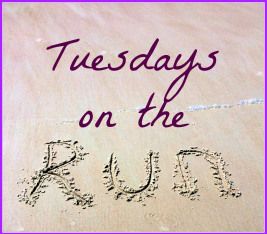 I'm linking up with April, Patty, and Erica for Tuesdays on the Run!