As runners we all know better than to consult google when dealing with a running injury. I think we all do it anyway. I have gotten some feedback from professionals about my posterior tibial tendonitis (or PTT). However, I feel like it can be helpful to also do my own research. In yesterday's post I shared that I finally saw a podiatrist about my injury that has been bothering me on and off since last June. After getting some feedback from him, I am ready to really focus on getting rid of this thing once and for all.
Here is what I know about my Posterior Tibial Tendonitis
Typically, posterior tibial tendonitis affects people with flat feet who overpronate. I even found research stating that it occurs most-commonly in obese, middle-aged women with conditions such as diabetes, hypertension, previous surgery, foot/ankle trauma and steroid use. I have been told that I am a neutral runner with high arches. This was confusing to me, but my podiatrist said that having high arches, or a concave foot, can also be a risk factor for PTT. This was news to me.
What can I do to allow the tendon to heal?
After my podiatrist appointment I have been thinking that the main reason it hasn't healed is due to my work shoes. This may explain why running more or less does not seem to directly correlate with how it feels. That being said, I am going to make sure to keep my mileage really low, not run if it hurts, and support my foot as needed.
My goal is to find some shoes for work that are supportive. Even if I can find a pair to wear once in a while, I can wear a pair of running shoes when I walk to and from my car (which is about 2 blocks). I don't walk much while I am in my office so that shouldn't be an issue. 
Other ways to heal my posterior tibial tendonitis
A few other ways I can promote healing are nutrition, rest, and massage. I also have a TENS/EMS unit that I will use on that area. I'm looking into collagen which may help with healing tendons, as well as essential oils. (Although I'm not sure there is much research behind either of these.)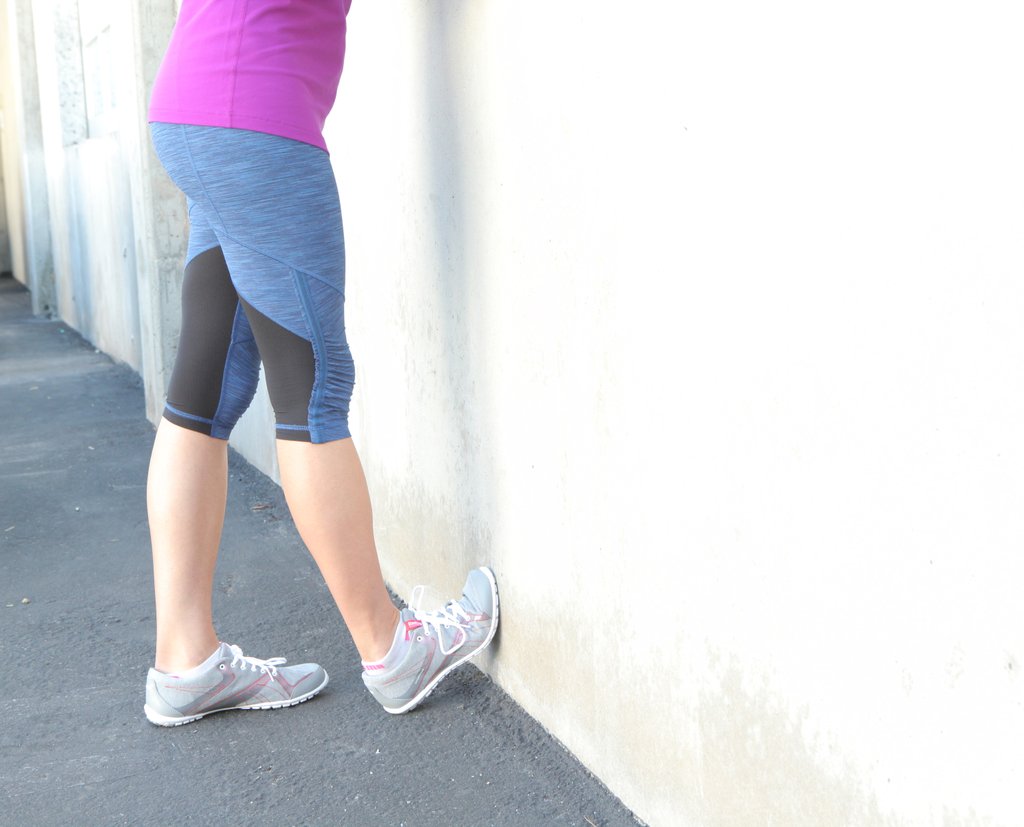 My podiatrist asked if I was stretching my calves and I admitted I probably was not doing this as much as I should be. He showed me how he recommends stretching them.  I will also work on doing that once or twice a day. This is the one he recommended. 
Finally, I think I am going to give orthotics a try. I really, really wanted to avoid this. However, I think I have reached the point where it's time to give in. They actually won't be as expensive as I thought because I have good insurance, so if I hate them it's not a huge loss. I am also a believer that if I can really, truly, build up enough foot strength that I won't have to use them forever. This will allow the tendon to heal, hopefully.
Foot, Ankle, and Hip Exercises for PTT Injury
I have kept up with my PT work over the past few months. However, I think I need to focus more on the foot and ankle than I did in PT. We were really focusing on the hips, although that included balance. Besides, clearly it's not working so it doesn't make sense to continue with the same routine. I came across this blog post with exercises to recover from PTT. Most of the exercises can be found using these links:
Resistance Band Routines to Strengthen Connective Tissue
Glute Strengthening Workout
Arch Enemy
By the way, these exercises are great for any runner who is looking to prevent injury!

Do you use orthotics?
Any other suggestions for dealing with a posterior tibial tendonitis?
How long do you try a recovery routine before switching to try something different (if it's not working)?