After making it through the peak weeks of training, it's always a relief to reach the taper! While some people love the taper, others find that it is a stressful period of time leading up to their race. Sometimes runners experience phantom pains. We often question if we did enough in our training. And there are plenty of mistakes that could be made during the taper that have the potential to derail training. So let's talk about some taper tips to get you ready to run a strong race!
Taper Tips To Get You Ready To Run a Strong Race
Here are some of my tips for tapering. However, what works for me may not work for you, and its important to find out what you need to do to have your best race.
Reduce your mileage, but still include some intensity during the taper
The main point of the taper is to let your body recover enough so that you can race well. However, you don't want to cut back so much that you feel flat the day of the race. You will still want to keep doing some race-specific workouts, with your last big one taking place about 10 days before the race. You may even include some strides during race week. Don't add in any extra cross-training workouts that you haven't already been doing either. You will want to reduce your cross-training as well, and in most case skip it completely during race week.
If you are looking for more detailed information about how to schedule your taper, check out Laura's post on How to Taper for a Marathon.
Stay Hydrated
During the entire training cycle it's important to stay hydrated, but you may want to focus on this more in the days leading up to your race. Some runners also like to stop drinking alcohol for a few days to a week before a big race. Since alcohol dehydrates you, it's easier to stay hydrated if you're not drinking. But if you don't notice a difference and it helps you relax, that's ok too! Just make sure you are drinking plenty of water and not going overboard.
Get Enough Sleep
As your workouts get shorter you may have more time to sleep during the week or two before your race. It can be really helpful to focus on getting enough sleep starting a week before your race. This way, if you don't sleep well the night before your race it's not as big of a problem as it would be if you were already tired.
Focus on Nutrition During the Taper
I am not a dietician so I am not going to give specific advice on nutrition. However, remember that you need enough carbs to run well. Carbo-loading just the night before your race probably won't do you any favors and may give you a stomach ache if you're not used to eating that way. What I've found works best is increasing carb intake for a few days before a race in small amounts. And remember, just because you are running less during the taper does't mean you should necessarily eat less.
You may also like: 3 Day Menu of Easy Carb Loading Meals for Marathoners

Stay Physically Prepared
Not only should you cut back on running and other exercises, but it can also help to focus on mobility. This can include foam rolling, dynamic stretching, or even yoga if that is part of your routine. Even though you are working out less it's still important to keep your body moving well.
Stay Mentally Prepared
Think about your goals for race day. Picture yourself starting the run, struggling through that big hill, and crossing the finish line. Maybe figure out how to overcome problems you faced in past races. Come up with a pacing strategy. Write down your goals and thoughts if that helps you. You can also work on positive thinking and picture yourself running your race.
Plan Out Race Day Logistics
Make sure you are ready for packet pick-up or the expo. If someone else is picking up your bib, make sure they have what they need to do that (sometimes a letter or copy of your ID). If you are traveling on race morning, do you know what time you need to leave and how to get there? Where to park? Or if you are staying at a hotel, do you know how far it is from the start line? Check the weather…but try not to freak out too much about it! Plan your race outfit. Create your race day playlist if you will be running with music. Get excited!
You may also want to check out Deborah's post on How to Create Your Race Day Plan!
The taper should be an exciting time when you get to relax a bit and prepare for your big race. Try not to stress over the little things, enjoy the down time, and focus on what's next- your race!
Check out these Marathon race day tips for your first marathon!
You may also like:
Top 7 Racing Mistakes To Avoid As You Return to Running Races
5 Ways to Mentally Prepare for a Race

Have your taper tips changed over the years?
What other taper tips would you add to this list?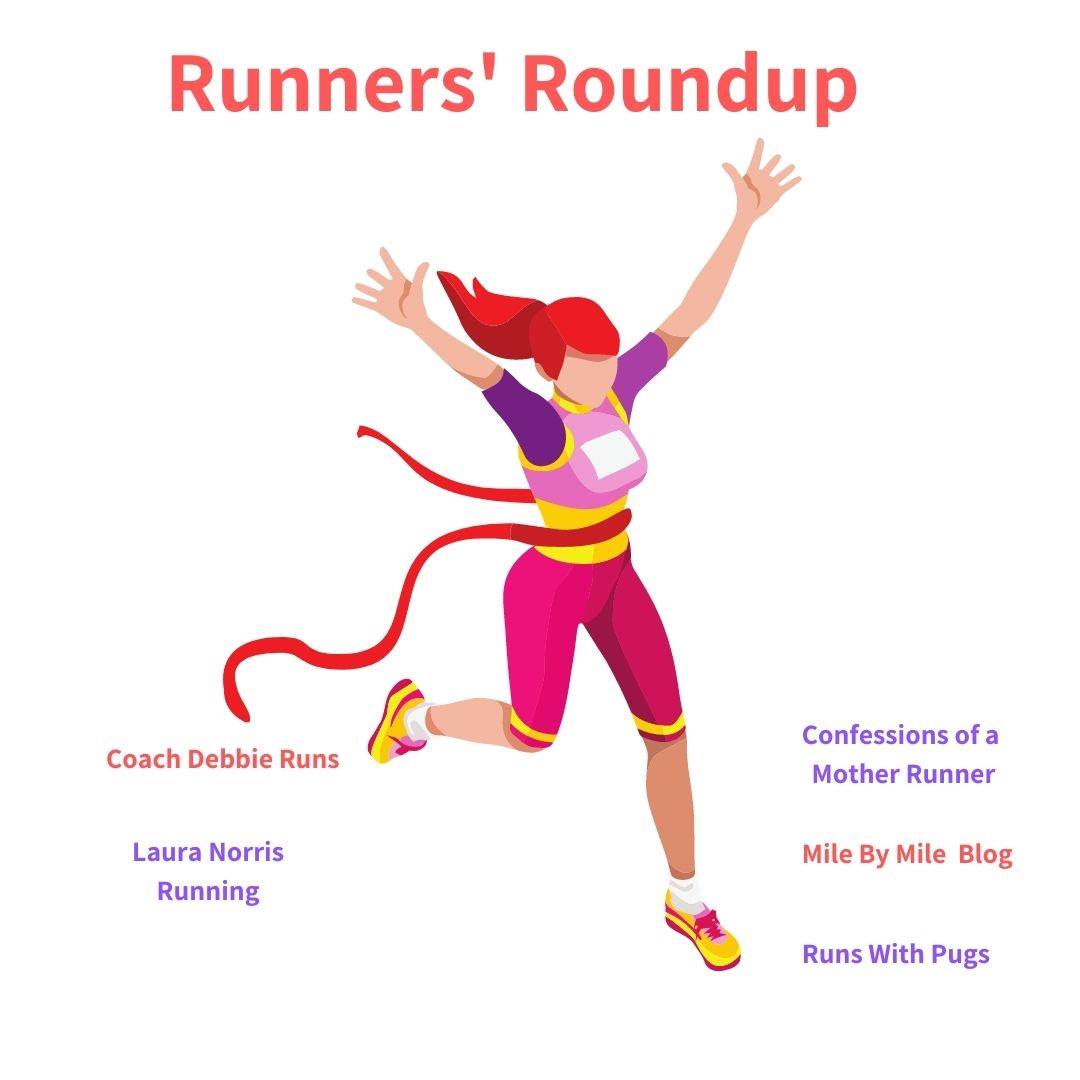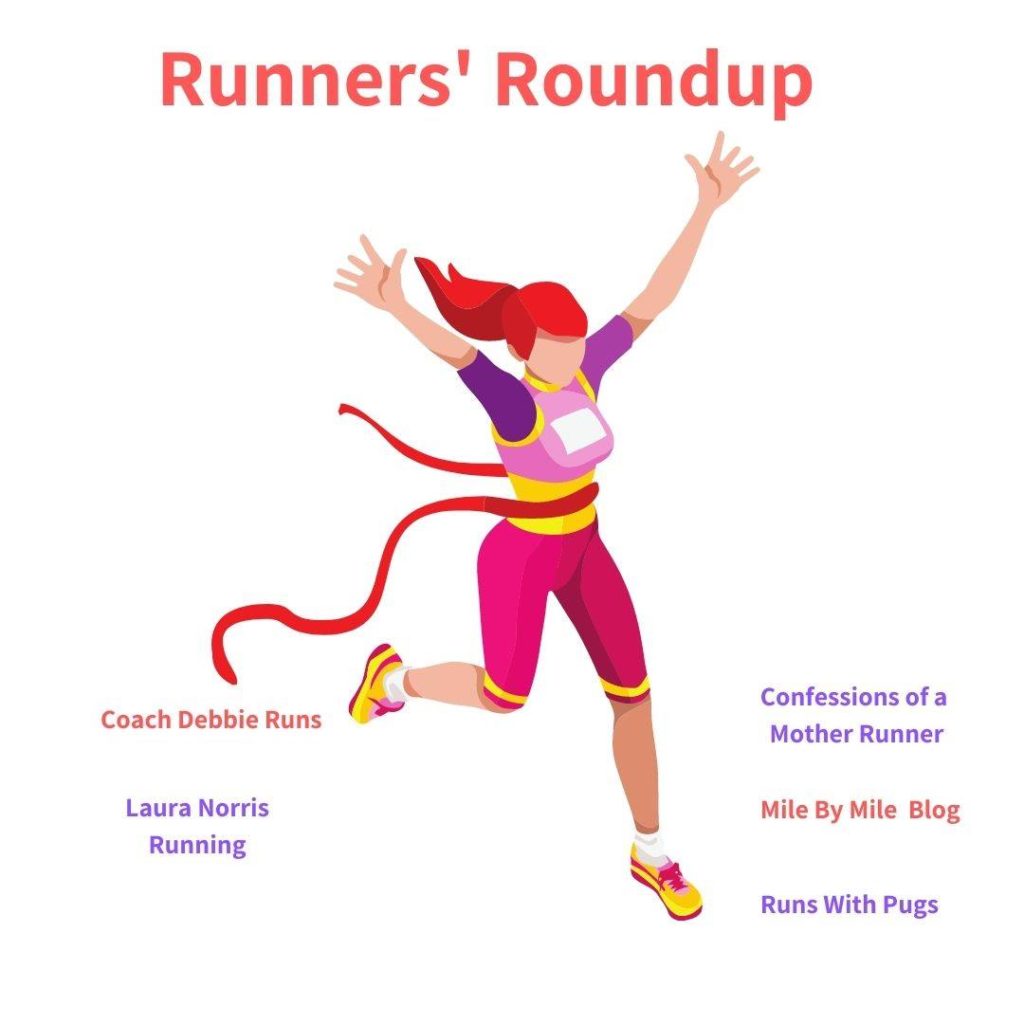 Now it's time for the Runners' Roundup! Link up your running and fitness posts below! Join myself, Coach Debbie Runs, Confessions of a Mother Runner, Runs with Pugs , and Laura Norris Running to post your favorite running tips, experiences, race and training recaps, workouts, gear, and coaching ideas.