Those of us that run are often on the go, trying to squeeze our workouts in between everything else we have to do. It's so important to take time to relax and recharge, to help prepare mentally and physically for our next run, workout, or race. Relaxing doesn't always come easy to me. I really need to be intentional about it. Here are 5 ways for runners to relax plus a visualization exercise!
5 Ways For Runners To Relax
1. Pamper Yourself
Get a manicure and pedicure, or just do your own nails at home! Ever since COVID I've cut back drastically on getting my nails done at the salon, but even just giving myself a mani/pedi feels great. When I really want to treat myself and relax I get my nails done for me. It feels so good to just sit there and get pampered. Plus, it helps to make my runners feet look almost decent!
2. Get a Relaxing Massage
I wish I could get massages all the time, but they are just so expensive! In the past I've looked for deals online and then tried new places. Now I don't think I've had a massage since I was pregnant, unless ART at the chiropractor counts! But a real massage feels so good and is a great way for runners to relax and take care of your muscles.
3. Get Away or Take Time Off Work
I find that if I am home and in my regular routine that I have a hard time relaxing. There is always something to do! I used to find that If I went away I would be forced to relax (or at least take a break from chores!) Now that I have a toddler things are different when it comes to traveling. If I can just take a few days off work and sit outside on my deck I find that to be relaxing.
4. Relax in a Bath
Taking a warm epsom salt bath can be so relaxing and also helps to loosen up tight muscles. When I have some time to myself I try to take a relaxing bath or I'll try to squeeze one in if I am sore from a workout.
5. Have a Drink to Relax
These days my relaxing drink of choice is wine, but for others it may be tea, coffee, or something else. I am usually a coffee drinker but a cup of tea can sometimes help me to relax. It's all abut making it intentional and not doing a million other things while you enjoy your drink.
My Relaxing Place
I also thought I would share a really simple activity that I used to teach kids in therapy sessions for when you can't actually do any of these relaxing activities. It's called "My Relaxing Place".
The next time you are in the place where you feel most relaxed, or doing your favorite relaxing activity, try to take a snapshot of that moment. What do you see? Hear? Smell? etc. How does it make your body feel? Try to capture as much as you can about that place/moment. I would have the kids draw and write things about their relaxing place, and then close their eyes and try to picture it and pretend they are there.
Practice this, so when you need to relax it comes easier to you. I find the beach to be relaxing, so I think about the warm sun, the sand under my feet, and the sounds of the ocean.
I love that visualization can be done anywhere and no one else has to know you are doing it!
Hopefully you found these ways for runners to relax to be helpful and maybe it even gave you some new ideas to try!
You may also like:
How To Conquer Your Negative Thoughts On the Run with Positive Thinking
How to Recover After a Bad Run
Helpful Race Mantras and How To Use Them
What is your favorite way to relax?
Have you ever tried using visualization?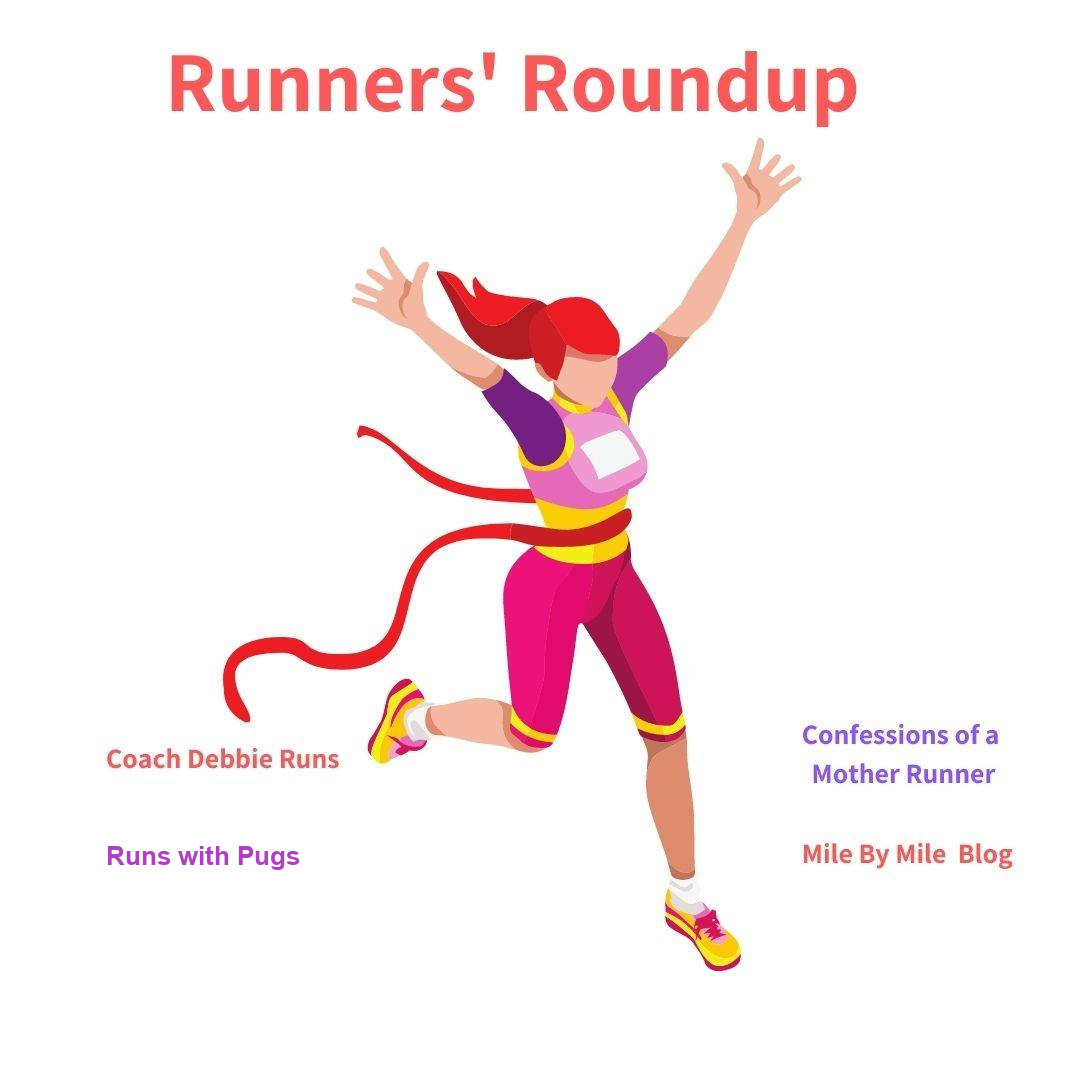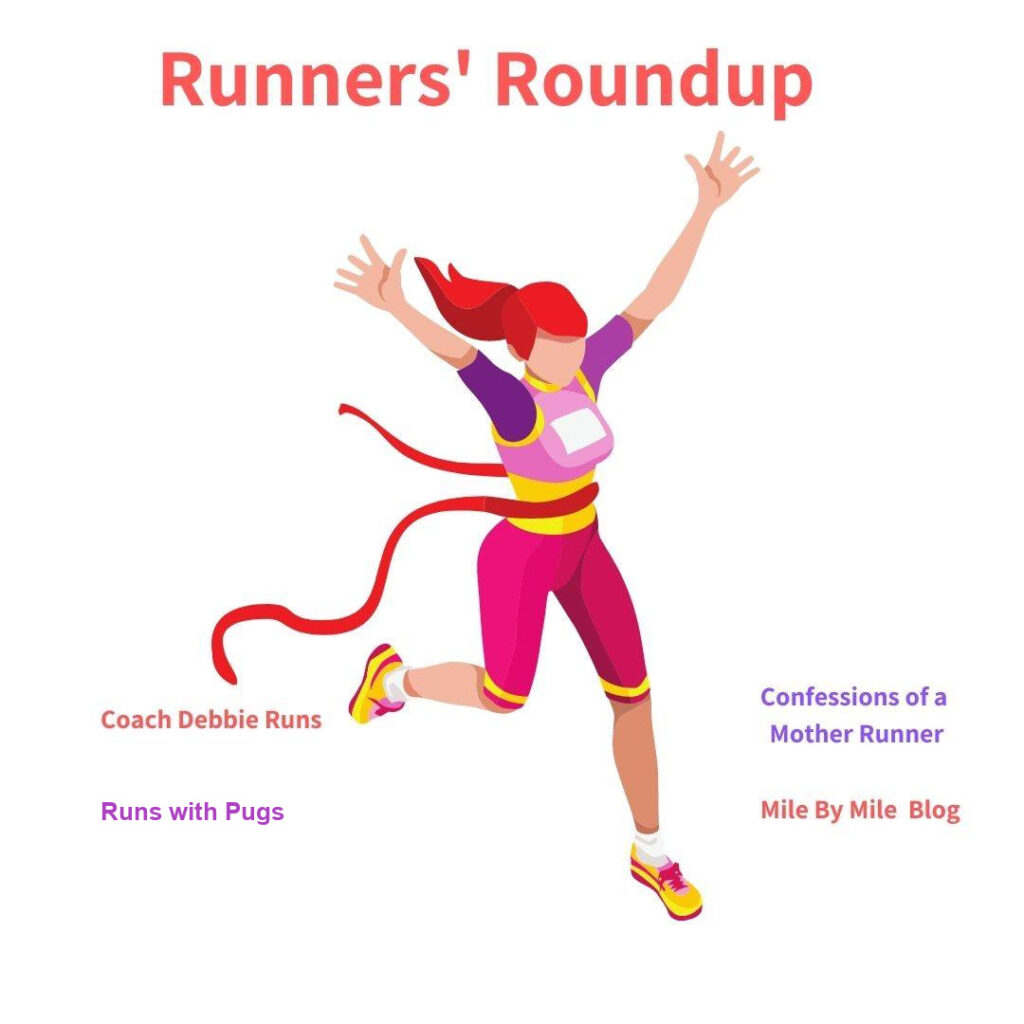 Now it's time for the Runners' Roundup! Link up your running and fitness posts below! Join myself, Coach Debbie Runs, Confessions of a Mother Runner and Runs with Pugs to post your favorite running tips, experiences, race and training recaps, workouts, gear, and coaching ideas.