It's been two years since I trained for a race, but I still follow a pretty consistent workout schedule. There are a few factors that I consider each week as I am planning out my weekly workouts. I don't usually write out a workout plan, but I go into the week with an idea of what I want to do and then just go from there. Usually the most important thing is deciding which days I will run. Then I can spread them out appropriately, and then I plug in everything else.
Here are 5 factors I consider when scheduling my weekly workouts:
1) Weather
Right now this isn't really an issue, but in the winter I would look at the 5 day forecast to see if there were any extreme weather days that week. If we were expecting heavy winds, significant snow, ice, or even rain (with the potential to freeze) I wouldn't plan to run that day.
Since I'm only running 3 days a week at this point, I try to run on some of the days that we have better weather. If there are torrential downpours on Wednesday, I'll run on Thursday instead. When training for a race there isn't always this amount of flexibility, so it's nice to be able to move things around as needed.
2) Schedule
I also consider my work schedule when planning out my workouts. If I'm going to the gym, I will try to go on a day that I am starting off my workday at my office (which is down the block). Also, If I have to leave earlier than usual for work I will sometimes make that a day for a shorter workout or rest day.
If I'm traveling this is a factor as well. Usually I can keep up with my same workouts but sometimes things get moved around due to time and access to equipment.
3) Day off between runs
I will usually plan my weekday runs for Monday/Wednesday or Tuesday/Thursday so I have at least one day off in between runs. If I ran on Sunday instead of Saturday the previous week then I will do Tuesday/Thursday the following week. Usually I try to start out with a Monday run so I have a cushion in case for some reason I can't run on Wednesday.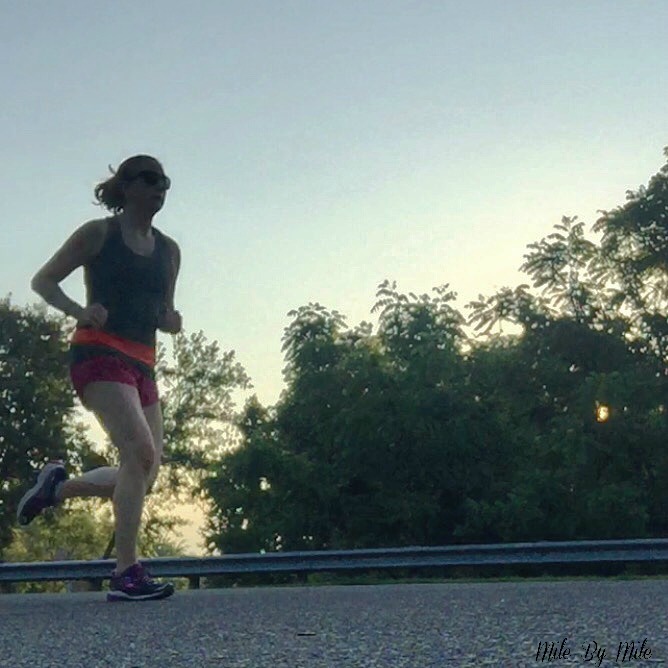 4) Day off between strength training
I also do 2 strength training workouts a week. I try to schedule at least one day in between those workouts. So I usually schedule them on the opposite days of my runs (Monday/Wednesday or Tuesday/Thursday- whichever days I'm not running that week). This also gives me at least one day to recover before my "long" run of the weekend. Usually Fridays or whatever day is left will go to cross training.
5) Long run
My long runs are not very long right now but I still save my longest run of the week for Saturday or Sunday. I usually run on Saturday unless the weather is bad. Most of the time I wait until the end of the week to decide which day I will run and also how far I will run. This depends on how I have felt that week.
This schedule has worked out well, leaving me with one full rest day per week. My cross training days are also pretty light, so they kind of feel like an active recovery day. If I start running 4 days a week I'm not sure how I will adjust my schedule. Maybe move my cross training to a strength training day or do a short run the same day that I strength train.
I find that having a plan, even if it's not written down, helps me to stay on track with fitting everything in each week. As someone who works out in the morning, it's nice to wake up and know exactly what I will be doing that day. (I even set out my workout clothes the night before so I can get dressed without even thinking about it!)
Looking for more ideas about how to schedule your workouts? Check out some of my training plans and resource guides! I have lots of free info that can be downloaded!
[Tweet "See how @milebymilerun schedules workouts each week! #fridayfive"]
You might also like Scheduling Weekly Workouts Without a Training Plan
Do you follow a workout schedule when you're not training for a race?
How many rest days do you take per week?
Do you set out your workout clothes the night before?
I'm linking up with Lacey, Meranda, and Rachel for the Friday Five 2.0!