It's not even technically winter here and we have already had our fair share of windy mornings. A few times I've resorted to the treadmill, and other times I've just bundled up and gotten out there. But honestly, wind is probably my least favorite running condition. Let's talk about how to make the most of running in the wind, especially in the cold winter months.
How to Make the Most of Running in the Wind
Safety first
Check the weather, and make sure it will actually be safe to run outside. Sometimes my weather app will issue wind warnings, so I definitely don't run in those. You don't want to worry about branches falling off trees or other debris flying around that can hurt you.
Adjust your schedule
If possible, try to avoid doing harder workouts or longer runs when it's windy out. If there is a particular day that will be really windy try to make it a rest day, a cross-training day, or an easy run. You could also run on the treadmill if that is an option for you.
Wear the right clothes
Dressing for a windy run can be so tricky! When the wind is blowing it feels so cold, and then you turn and go in the other direction where it's calmer and all of a sudden you feel warm! While I usually try to slightly underdress, personally I like to dress a little warmer when it's windy. (I will dress for how it feels in the wind, not how it feels when the wind stops blowing, if that makes sense.) It's uncomfortable enough running in the wind, so I don't want to be freezing while I am out there!
I find that layers work really well. I usually wear a long, tight tank top, a warm long-sleeve shirt, and some sort of jacket. I have two Brooks jackets that work really well on windy days. They are thin, but still pretty warm. I don't feel like I'm sweating in them when the wind isn't blowing but then keep me warm when the gusts start to pick up. The ones I have are the Carbonite Jacket and the Canopy Jacket.
Protect your skin
Windy runs, especially in the winter, can make your skin really dry. Consider using some lotion, vaseline, and/or lip balm. If it's sunny out make sure you are wearing sunscreen. You might also want to consider wearing sunglasses to protect your eyes.
Plan your route
Usually the wind is the worst in one or two directions and calm in the other directions. Keep in mind that if you do an out and back, and it's calm on the way out, you are gonna pay for it on the way back. I prefer to do small loops in my neighborhood so that I deal with some wind and then get a little break.
Run with a group
If you can safely run with a group, take turns blocking the wind from one another. I've never actually tried this but I know runners will do it in races sometimes! Not sure if it will work while running 6 feet apart, but maybe this will be helpful for next winter when we can hopefully be around other people again!
Run by effort
If you are running into the wind your pace will be slower at the same effort as your usually runs. Allow yourself to slow down and adjust your pace accordingly. Effort is more important than pace, so try not to worry about the numbers.
Reframe your thinking
Running in the wind can make me really frustrated. It feels so much harder and can be extremely uncomfortable. Try to tell yourself that it's a form of resistance training and that it will make you a stronger runner. Also, you never know what conditions you will get on race day so it's good to practice running in all conditions.
Enjoy having the wind at your back
Hopefully if you make it through a windy portion of your run you will be rewarded by having the wind at your back. Enjoy the feeling of having a little help pushing you along on your run.
Don't let it ruin your training
Remember that this season won't last forever. Before we know it we will be back to complaining about the heat and humidity. Make some adjustments, do your best, and try to make the most of your runs.
You may also like:
9 Tips for Running in the Rain
Best Tips for Running in the Dark
Top 5 Important Recovery Tips for Runners
Do you run outside when it's really windy?
What other tips do you have for running in the wind?
What's your least favorite running condition?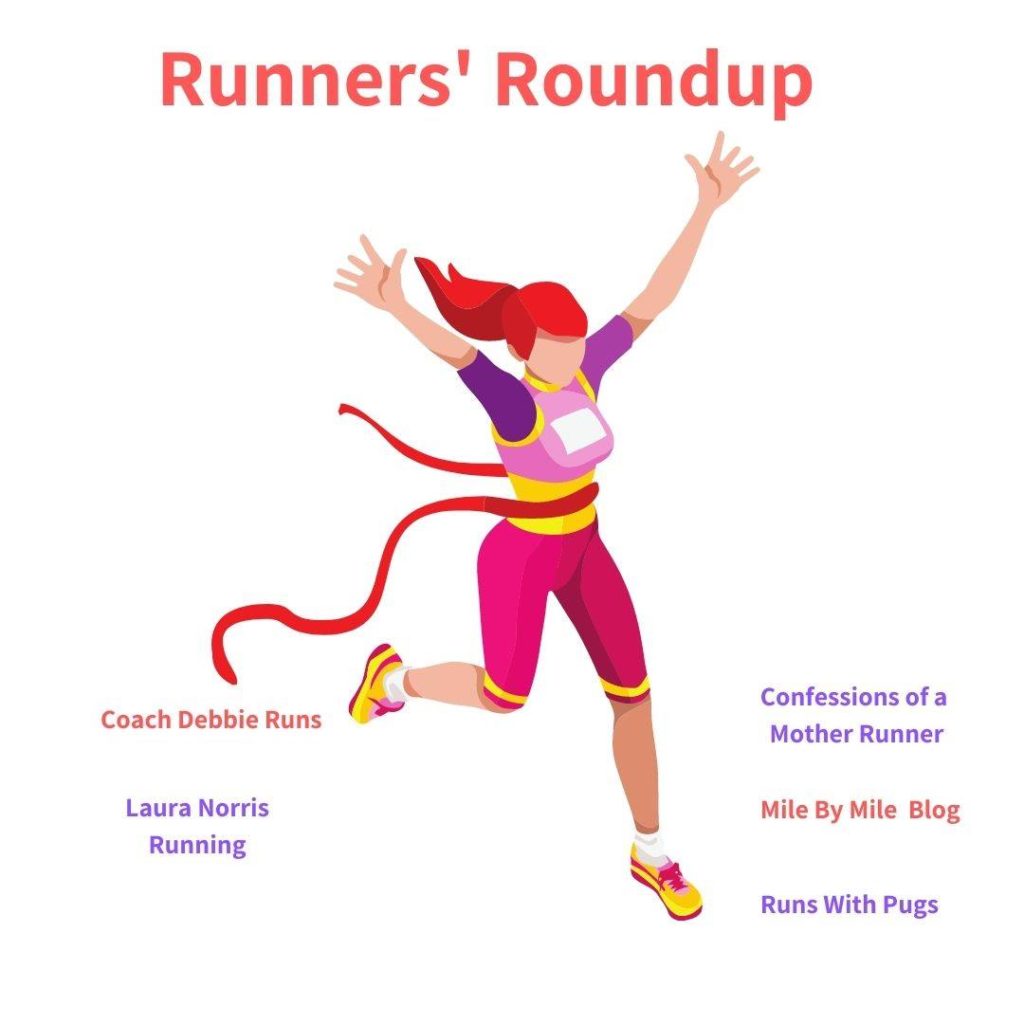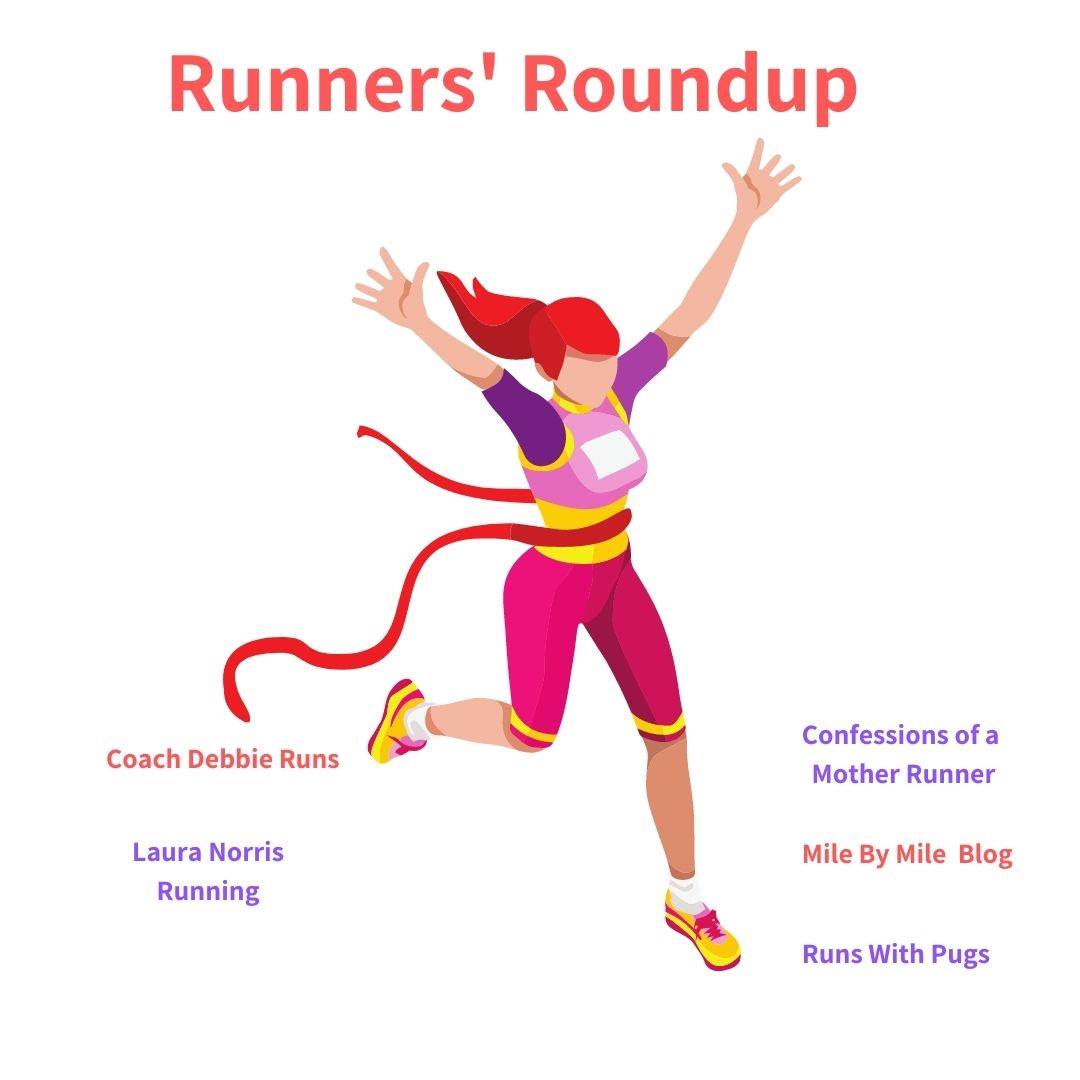 Now it's time for the Runners' Roundup! Link up your running and fitness posts below! Join myself, Coach Debbie Runs, Confessions of a Mother Runner, Runs with Pugs , and Laura Norris Running to post your favorite running tips, experiences, race and training recaps, workouts, gear, and coaching ideas.
Next week join us for the usual link-up with the optional theme of your "Year in Running"! The link-up hosts will be posting about our running year and encourage you to do the same!