Now that my run streak is over, I thought I would share a little bit about how it went. This was my first run streak (that was intentional) because I've always been really nervous to miss out on regular rest days. I thought I would talk a little bit about why I did this run streak, how it went, and what I would do differently if I decided to do another run streak in the future.
Why Did I Decide to Do a Run Streak?
I don't have a really good answer for this, other than that I was ready for a new challenge. Over the summer I have built up my mileage and I hit a 40 mile week in early October. I wasn't planning to do much more than that in a week, and I was kind of feeling over virtual races. (Even though I still did one in October). So when I saw Brooks and Des Linden post about "Rundestober" I thought it would be fun to join.
Des ran every day in October, but she ran the miles of the day of the month. So last week she was running 26, 27, 28, 29, etc. miles each day. Wow! I definitely wasn't planning to do that. At first I thought I would run or walk every day. I was already running 6 days a week and I've been doing that since July. During the first week I was like "maybe I'll just run a super easy mile on the day I walk". And that's what I ended up doing each week.
How did my Run Streak Go?
Good! I mean, I completed it, so that's one way to measure success. I also didn't get injured, which is another huge win. And for the most part I was feeling good throughout the month. It was a little harder to manage any tightness or niggles, because usually I would assess how I am feeling and consider when my next rest day was. If it was soon, I would use that as a day to really recover and hope that it took care of what I was feeling. Without that full rest day it made me a little nervous that I wouldn't recover as well. I ended up being way more vigilant about foam rolling and mobility, so that's a win!
I do think that this challenge impacted my virtual 10k. If I was really going for a PR or a certain time I would have wanted to take a rest day before the race and do a mini-taper. But I was in week 3 of my run streak and I ran a virtual stroller race two days before, so clearly I wasn't that committed to my 10k time.
I don't think there was a single day that I didn't want to run. Before this one of my concerns about streaking was burnout. That didn't seem to be problem. I think it was because I changed things up so much. Some runs were with the stroller, Rob came with us sometimes, some runs were alone, some on the treadmill, I did some workouts and some virtual races. Also, the weather cooperated up until the last week when we had alot of rain.
What I would do differently
So this kind of goes along with what I said earlier, but I wouldn't plan any races during my run streak. I don't think I would want to be training for anything either. Ideally, I would keep my mileage lower. The first full week of October was when I ran my highest weekly mileage in 5 years. That's probably not the best way to start out a streak. (However, running every day helps to increase weekly mileage, so there's that.)
I definitely think it was helpful to have one day that was a very short, very easy recovery run. That made me feel like I was still getting almost a rest day. But I think my other runs would be on the shorter end as well, and I might even consider not doing long runs.
Oh, and I would probably start my run streak after a rest day. Before October 1st when this technically started, I had run for 5 days at the end of September. So if you really want to just do the 1 month streak, rest the day before it starts!
What helped me through my Run Streak
I really liked having a community on Instagram of other runners who were doing the same thing. It's nice to know you're not alone. Also, seeing Des go out and run 20 miles in the morning and 10 miles in the afternoon was pretty motivating. I also liked that it was only a month. That amount of time seemed very manageable!
I'm not sure if and when I'll do another run streak, but it seems like 2020 was a good year to do it. There weren't real races to run and I needed something to keep me motivated and distract me from life, so this was a good option.
Have you ever done a run streak?
If yes, did you learn any lessons from it?
If not, would you ever do one?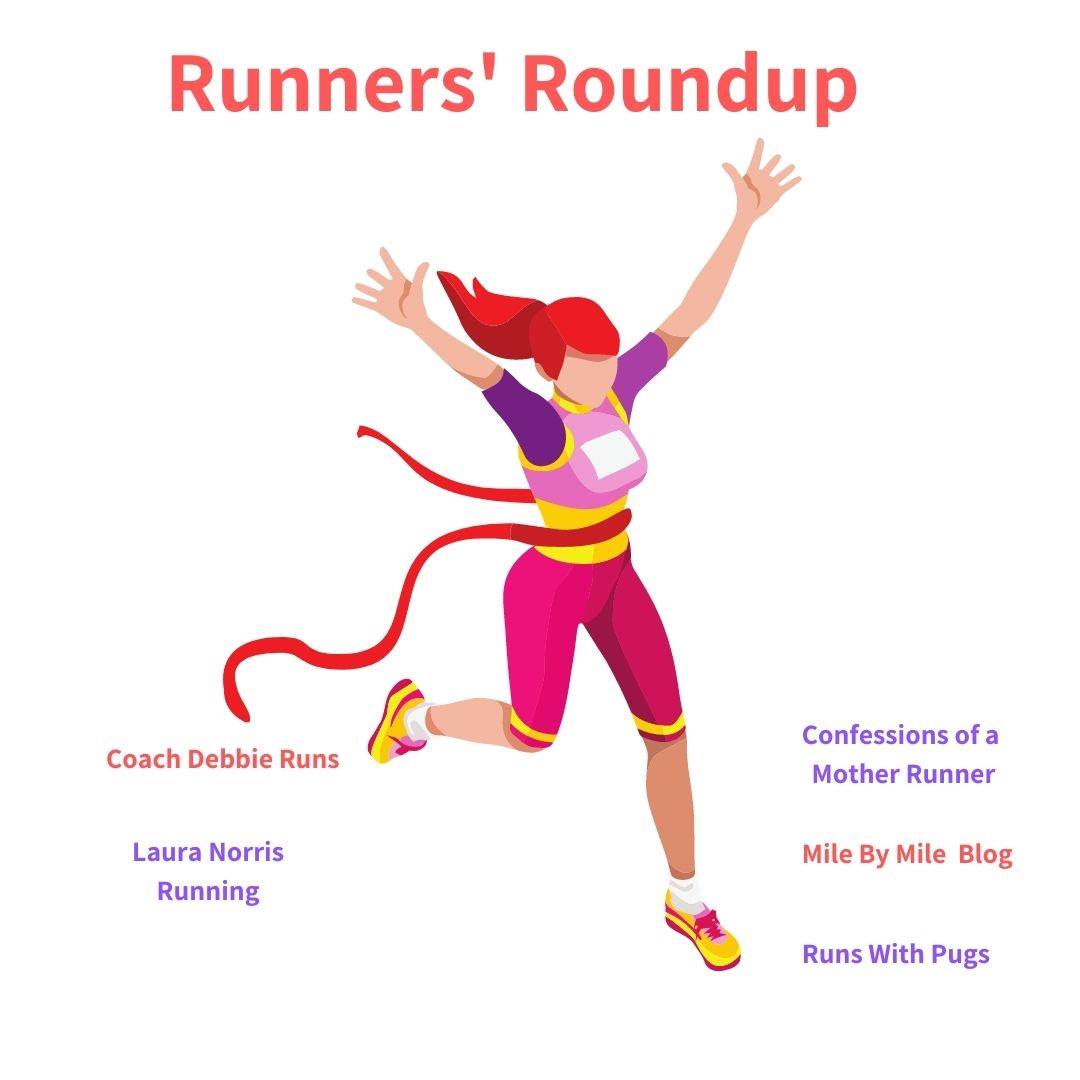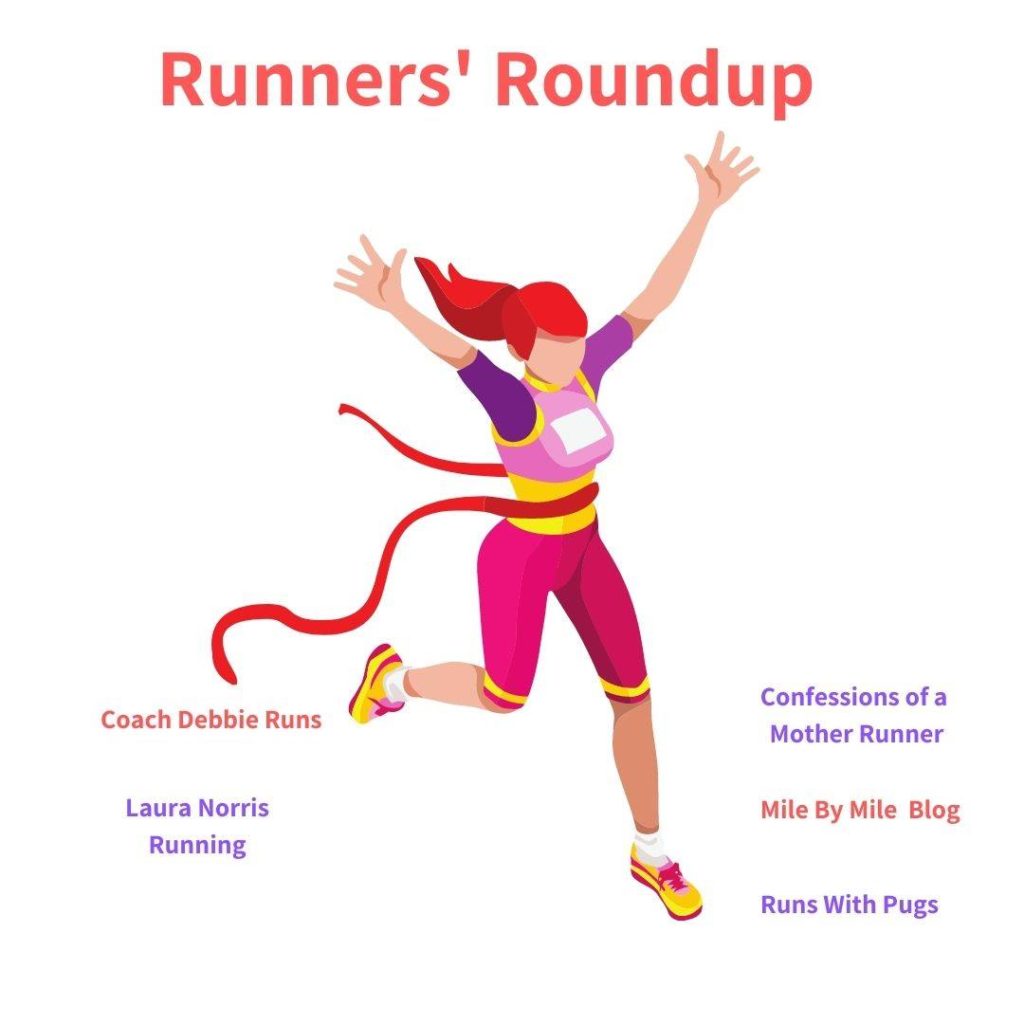 Now it's time for the Runners' Roundup! Link up your running and fitness posts below! Join myself, Coach Debbie Runs, Confessions of a Mother Runner, Runs with Pugs , and Laura Norris Running to post your favorite running tips, experiences, race and training recaps, workouts, gear, and coaching ideas.