I love reading running books. Even though I don't have much time to read these days, I usually have a running book on my nightstand or loaded onto my Kindle. It might take me 6 months to read one book, but I still enjoy it! I find it so helpful to read about different running methods, tips on injury prevention, nutrition for runners, and more. Today I will be sharing these top 10 running books to help you run your best!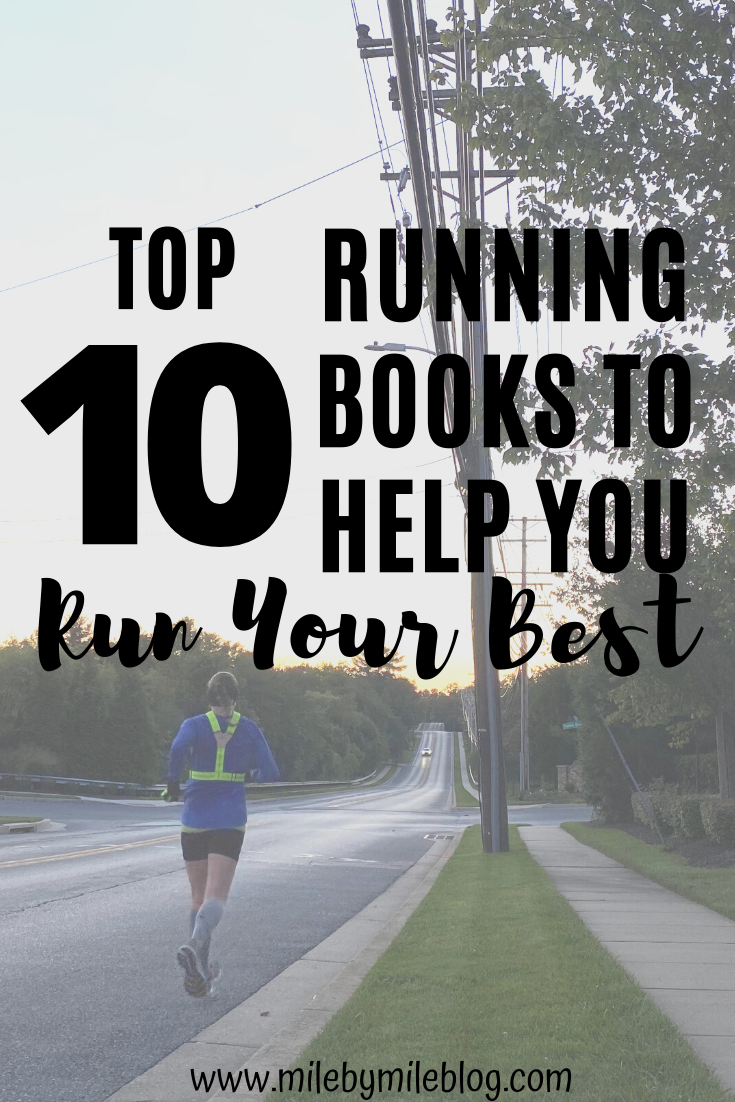 These books are great for all runners, but some may be of more interest to you than others. In order to improve my range of knowledge about running I try to read books on a range of topics. For example, I am very interested in reading about injury prevention but not as much about nutrition. However, I know nutrition is important for runners so I try to expand my knowledge on that as well.
Please note that these are Amazon affiliate links, so if you purchase one of these books using the links here I will receive a small compensation at no extra cost to you. Thank you for your support!
Top 10 Running Books to Help You Run Your Best
Training Books
I have been referring to this book for years when working on training plans for myself or for coaching athletes. However, I don't think I ever read it cover to cover until recently. There's a lot of great information about training along with lots of training plans and pace guides.
I read this a few years ago (maybe around 2015?) when I was training for a marathon. It really helped me to consider how much of my running I was doing at any easy pace. I've still had to learn for myself how to slow down, but this book really got me thinking about and noticing the different intensities of my workouts.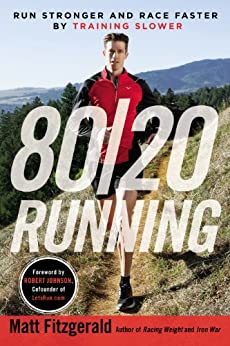 Last winter Laura recommended this book, and I started reading it right away. I'm embarrassed to say I didn't finish it until August. Not because it wasn't a good book, but just because of life. This is a mix or stories, motivation, encouragement, and really great training information.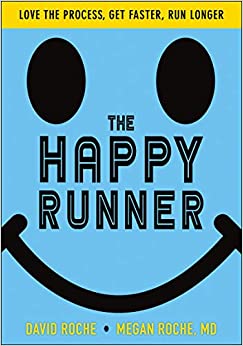 This is another one that I haven't read in awhile, but it's packed with great information. It really gets you thinking about the best training approach for you and why you should be well-informed about your own training. It includes sample training programs but also guides you on how to create your own training plan.
Injury Prevention
This book changed the way I thought about running and injury prevention. I think I read it about 5 times in a few year span. The first time I read it was on my flight to Hawaii for our honeymoon after running the Houston Marathon. I had started to deal with some injuries in the months before the race that impacted my training. It really helps you understand the "why" behind doing certain things to prevent injuries, but it's also easy to read.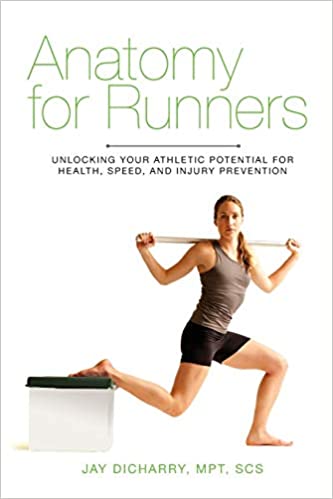 Of course I had to read Running Rewired when Dicharry came out with another book. I will admit I didn't get as much out of this one, but it is packed with great information and exercises. If you are really committed to trying the exercises then you will get much more out of it. I was already working with a strength coach and didn't want to add too many new things to my plate at the time.
Mental Training
I remember reading this and finding it so helpful, but I can't find my copy anywhere! I could have sworn I read the Kindle version but it's not saved to my account. Anyway, I know that mental training is something I really need to work on. Around the time that I read this I really worked on the mental aspect of my racing and saw some improvements during that time. Whenever real races happen again I need to focus on it again.
Nutrition
There is SO much information about nutrition available online these days, it can be difficult to know what is accurate. I found it to be helpful to read information from a registered dietician. This book has been updated several times over the years so it seems pretty up to date. However, I read it back in 2013 or 2014 and I'm not sure how much it has changed since then. (The one I linked to is a newer version than the one I own.)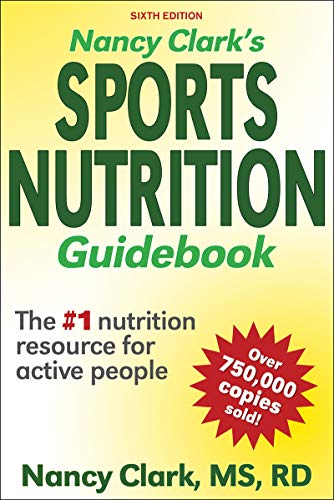 9. Roar– Stacy Sims
This book isn't only about nutrition- it's about much more than that. It talks about how women should train differently than men due to their physiology. Since most training plans and nutrition advice are geared towards men, this is a great resource for women to have.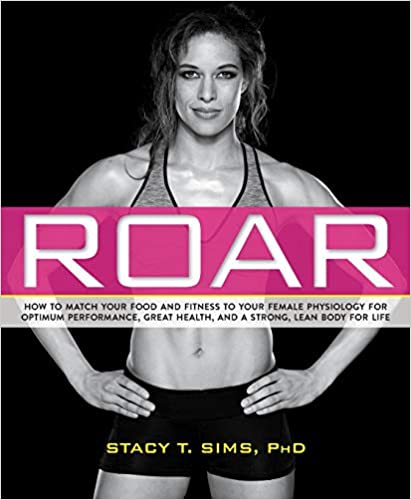 A Little Bit of Everything
Most of us know Amanda through her blog, Run to the Finish, and through social media. This book is geared towards us "middle of the pack" runners, although it really is great for all runners or anyone who has an interest in running. It's motivational, fun, and informative. Wendy did a book review about it back in March.
I also want to point out that I've read some books like "Run Less, Run Faster" and "Hanson's Marathon Method". I found it very interesting to read about different styles of training and to try these out over the years. However, I wouldn't include them in my top 10 list, but depending on your training style they could give you some information about different ways to train. Personally, I prefer a customized approach with more of a middle ground but some runners do better with high or low mileage.
On my list to read next:
You, Only Faster– Greg McMillan
Brain Training for Runners– Matt Fitzgerald and Tim Noakes
Peak Performance– Brad Stulberg and Steve Magness
[clear]
You may also like:
Essential Running Gear for Late Summer and Fall
Summer Running Essentials To Help You Train for a Fall Race
Some Practical Alternative Uses for Running Gear
Have you read any of these running books?
What is your favorite running book?
What type of running information do you like to read about the most?

Now it's time for the Runners' Roundup! Link up your running and fitness posts below! Join myself, Coach Debbie Runs, Confessions of a Mother Runner, Runs with Pugs , and Laura Norris Running to post your favorite running tips, experiences, race and training recaps, workouts, gear, and coaching ideas.
You are invited to the Inlinkz link party!