For so long I was injured or coming back from injury, so I was slowly increasing each run very systematically. Then, I decided to do a half so I structured a couple of weeks of workouts to prepare for that. Now, I don't have any sort of plan. This week I had a hard time deciding how much to run and ended up doing more than I set out to do. (This is what happens when I don't have a plan.) I should really just make myself some sort of loose plan to follow just so I don't overdo it! When I'm feeling good and give myself too much flexibility, I want to run all the miles.
Monday: 4 miles easy
I wasn't sure how my legs would feel after the half, but they loosened up pretty quickly! I went to my chiropractor after work. I saw their massage therapist, who I had scheduled an appointment with like a month ago. The timing worked out with it being right after a race!
Tuesday: Strength Training
Wednesday: 5 miles easy
I didn't know how far I should run, and ended up doing 5. I was thinking I would do 3-4. I'm not sure how I ended up with 5 but I guess I just wanted to keep going.
Thursday: Strength Training
Some days, the foam rolling is the best part of my workout!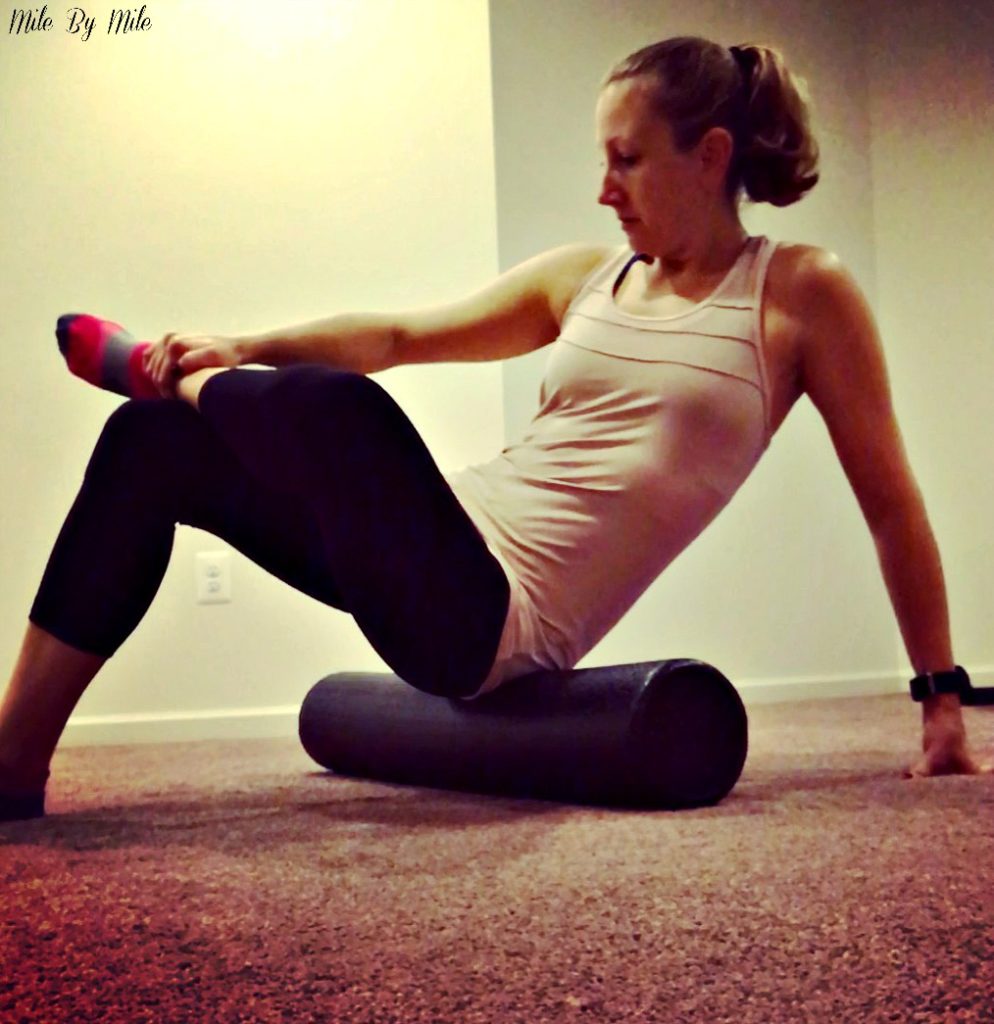 Friday: 45 minutes spin bike
I could have gone to the pool, but staying home and riding my own bike sounded much better.
Saturday: 10 miles
This run was kind of a struggle. My legs just felt like they were slow and heavy. I was planning to stop at 8, but by the time I got to 7 I was starting to feel better. I decided to keep going and ended up with 10.
Sunday: Rest
I realized how letting myself run "whatever I want" can get me in trouble when I was talking to Rob after Saturday's run. He told me he ran 8 miles. I said "I was going to do 8, but then I did 10". I don't even know how I added those 2 miles on, but I did. And if I had taken fuel I may have done more. I definitely need a way to keep myself in check!
That being said, I kind of want to start thinking about working a little more on speed rather than distance. I know I can run for a long time, but my paces are slower than usual. I'm thinking now that the weather is finally getting cooler this might be a good time for that.
[Tweet "This is what happens when I don't have a plan… @milebymilerun #weeklywrap"]
Do you run more than you should when you don't have a plan?
Do you prefer long, slow runs or short, faster runs?
How were your workouts last week?