We know that as runners we ask a lot of our feet, so we need to take care of them! Our foot care routine doesn't need to be complicated and can be incorporated into our daily routines. These tips will also help to prevent foot problems like injuries or black toenails. Here are 10 ways for runners to take care of their feet.
10 Ways for Runners to Take Care of Their Feet
1. Wear the right shoes
This includes while you are running, and while you are not running! Make sure your running shoes fit properly and are comfortable. I think it can also be beneficial to have a few different pairs of running shoes to rotate through throughout the week. For example, a lighter shoe for speedwork and a cushioned shoe for recovery runs.
When thinking about shoes to wear when you're not running, try to limit the time you spend in heels and make sure your shoes are wide enough in the toe box that they don't squeeze your toes. You want your toes to be able to spread out when you run, so squeezing them into tight shoes during the day will make that harder to do!
2. Walk Around Barefoot When You Can
Going along with wearing the right shoes, being barefoot as much as possible can be good for your feet too. It helps your feet learn to move correctly, allows your toes to move and spread out, and keeps your body in proper positioning without your heel being raised off the ground at all. (Even a few mm in our shoes can change how we stand/move!) If you aren't used to walking around barefoot, adjust slowly with just a few minutes a day. If you are currently dealing with any foot injuries talk to your doctor or wait until you are fully healed to do this.
3. Roll Out Your Feet
Give your feet some love by rolling them around on a lacrosse ball or tennis ball. You can either sit or stand with your foot on a ball and roll around slowly, looking for any tight or tender spots. If you notice anything that feels tight stop on that spot and breathe into it before moving on.
4. Strengthen Your Feet
Include some foot exercises to keep your feet strong! One of my favorites is to practice raising and lowering your big toe separately from your other toes. You can do this by sitting or standing and starting with both feet completely flat on the floor. Slowly lift the big toe (only) on one foot, then lower. Then lift your other 4 toes on the same foot while keeping your big toe on the floor. Switch to the other foot and do this about 10 times on each side.
5. Prevent blisters
Many runners are prone to blisters from running shoes. Other than wearing the correct fitting shoes, there are a few other things you can do to prevent blisters. I wrote a whole blog post about it here!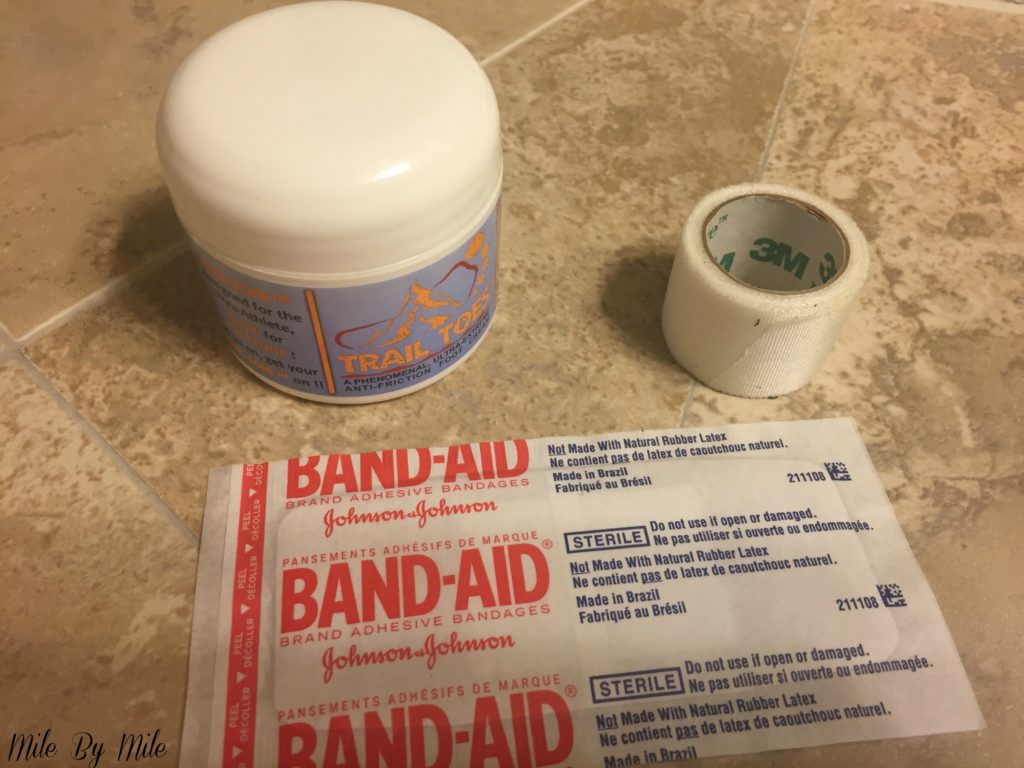 6. Wear good quality socks
Sometimes I can't believe how much good running socks can cost, but they are worth every penny! Cotton socks just won't cut it for running. Make sure you get a good pair of running socks that fit you well. Some of my favorite brands are Features, Brooks, and Thorlos. I know many runners rave about Balega socks too!
7. Keep your toenails short
This will help your from getting black toenails or losing a toenail due to the nail rubbing into the front of your shoe.
8. Moisturize your feet
Especially in the winter, my feet tend to get dry and cracked. One way to keep them soft is to put on lotion and then a pair of socks. You can even do this before bed if you are comfortable sleeping with socks on. I usually just do this after a run a few times a week.
9. Use the Lace Lock technique
The lace lock technique is a way to lace your running shoes that is supposed to help keep your feet from moving around too much, preventing blisters and black toenails. You use the top eyelet of your shoes to create an extra loop with your shoelaces. Here is an explanation of how to do it and here is a video!
10. Get a pedicure (when it's safe)!
It's probably been a year now since I've gotten a pedicure, but getting them regularly is a nice way to take care of your feet and to give yourself a treat. Some people might feel safe getting them right now, but personally I have not felt like it was a priority so I've just been doing what I can to care for my feet at home. I've probably saved alot of money too!
You may also like:
15 Simple Ways to Care for Yourself During COVID-19
5 Ways For Runners To Relax (Plus a Visualization Exercise)
5 Reasons Foot Injuries are the Worst
What are some ways that you take care of your feet?
Do you walk around barefoot?
When was the last time you had a pedicure?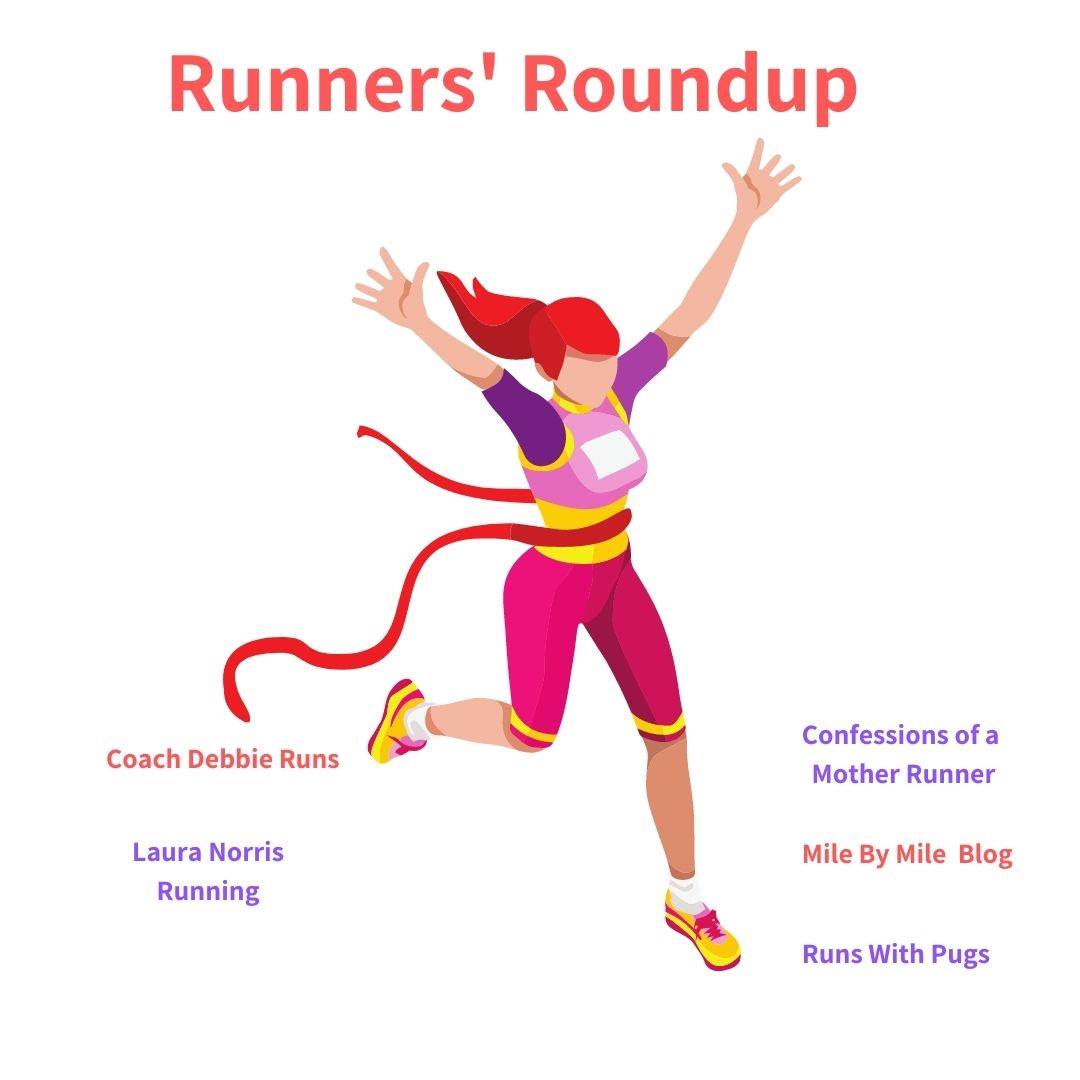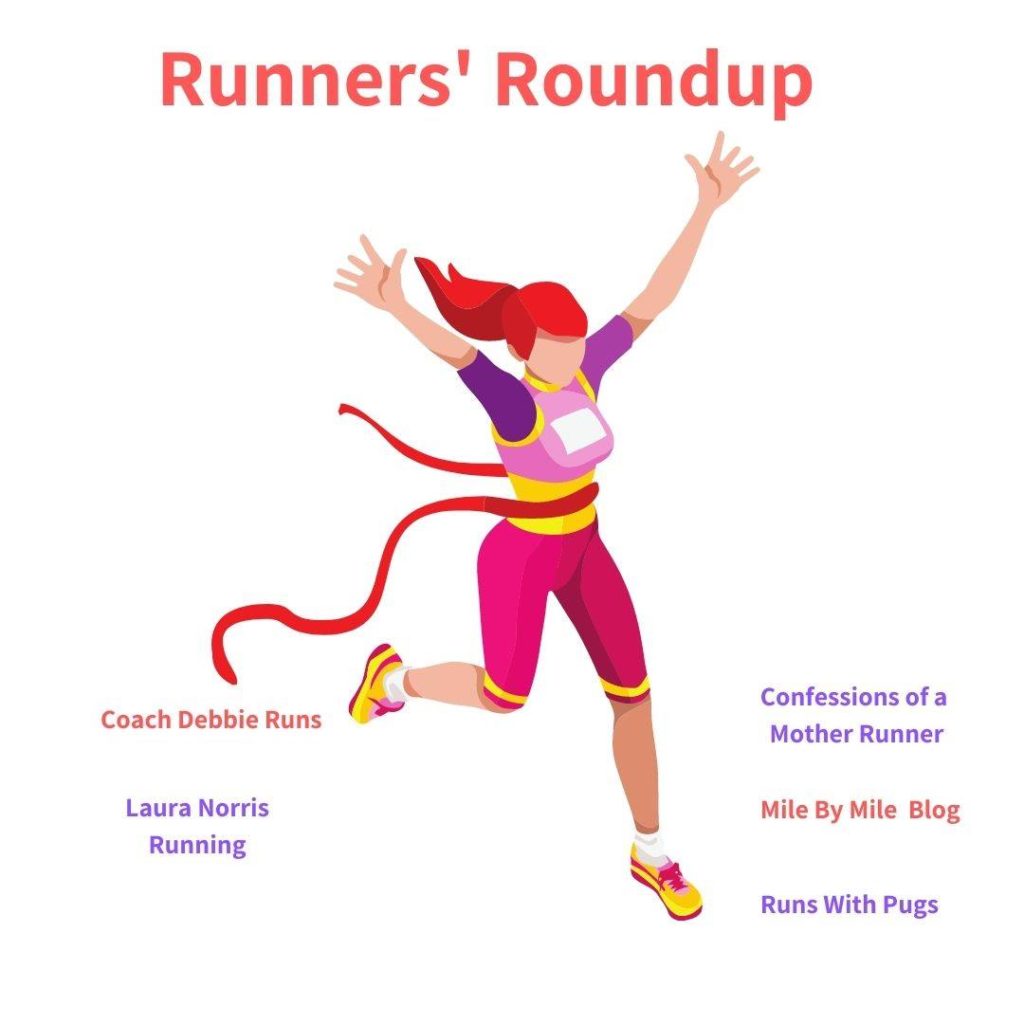 Now it's time for the Runners' Roundup! Link up your running and fitness posts below! Join myself, Coach Debbie Runs, Confessions of a Mother Runner, Runs with Pugs , and Laura Norris Running to post your favorite running tips, experiences, race and training recaps, workouts, gear, and coaching ideas.