Every few days I look at the calendar feeling like this is the slowest month ever. How are we only halfway through January? I think most years this feels like a slow month, but this year it's really crawling. It's not even like the weather has been horrible or anything, I think it's just everything else that has been going on, while waiting for things to get better and not having a real timeline for when that will happen.
At least my workouts have been going pretty well! I've started to gradually increase my mileage a bit after backing off in December, and I've included some 5k-focused workouts. It feels good to do structured workouts again, even if most of my runs are the same as usual.
Weekly Run Down: Only Halfway Through January
Monday: 6 Miles with 2 mins on/1 min off
Tuesday: Core Work + 4 Stroller Miles
Wednesday: 6 Miles with 25 mins Tempo + Strides
Thursday: Strength Training + 4 Stroller Miles
Friday: Rest Day
Saturday: 8.1 Miles
Sunday: 4 Stroller Miles with Strides
5k Workouts
I felt pretty good for Monday's speed workout. The goal was to do the hard 2 minutes at around 10k pace or a little faster. On Thursday I was going to do a 25 minute tempo run with the goal of a 7:25-7:35 pace. It was tough getting started, but I felt better as the run went on. Overall my pace was just a little slower than my goal, but it definitely felt harder than last week when I ran 20 minutes at a 7:14 pace.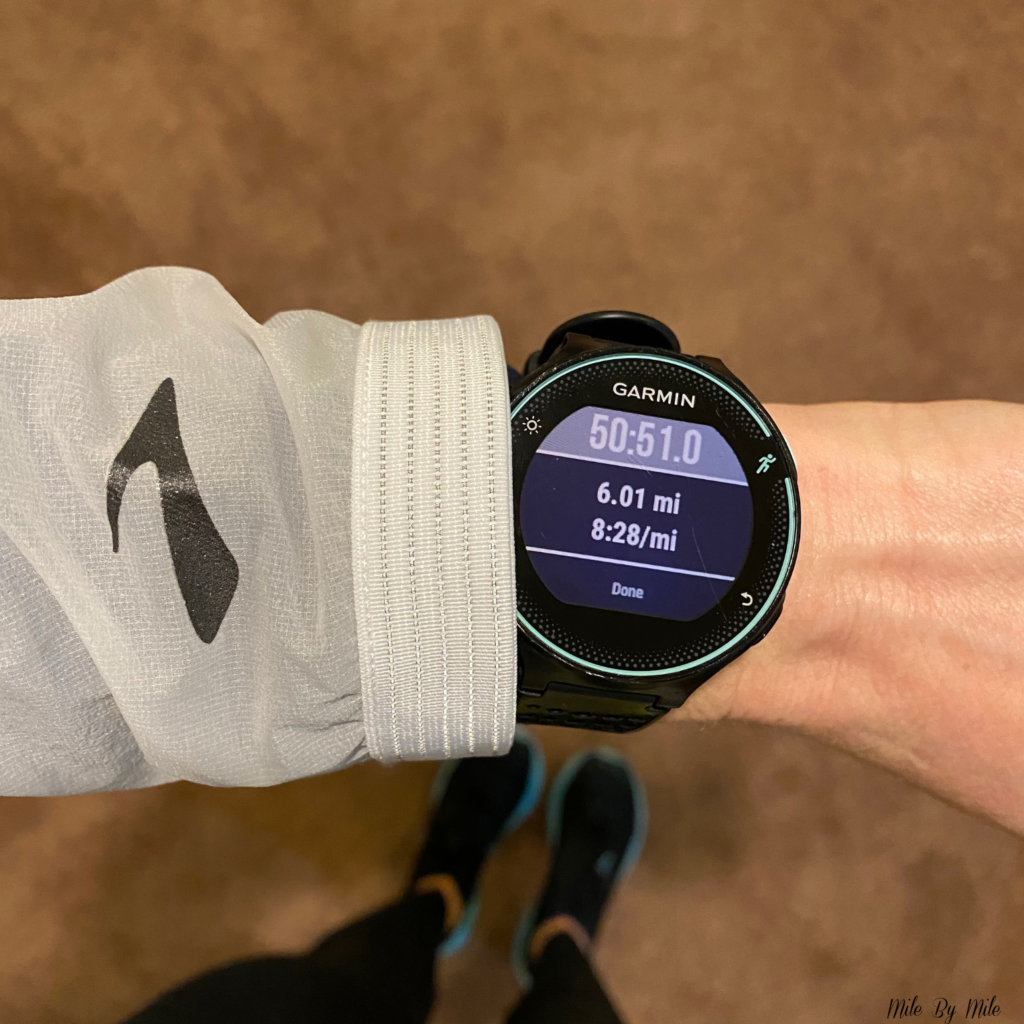 Stroller Runs
It feels so good to be able to do stroller runs again! I don't think I realized how long the mornings felt when we weren't getting outside a few times a week. Grayson has been getting a little more difficult in there, asking for snacks alot and just wanting to be done after like 20 minutes. I'm sure he needs to adjust again, and I also need to get creative with finding ways to keep him entertained.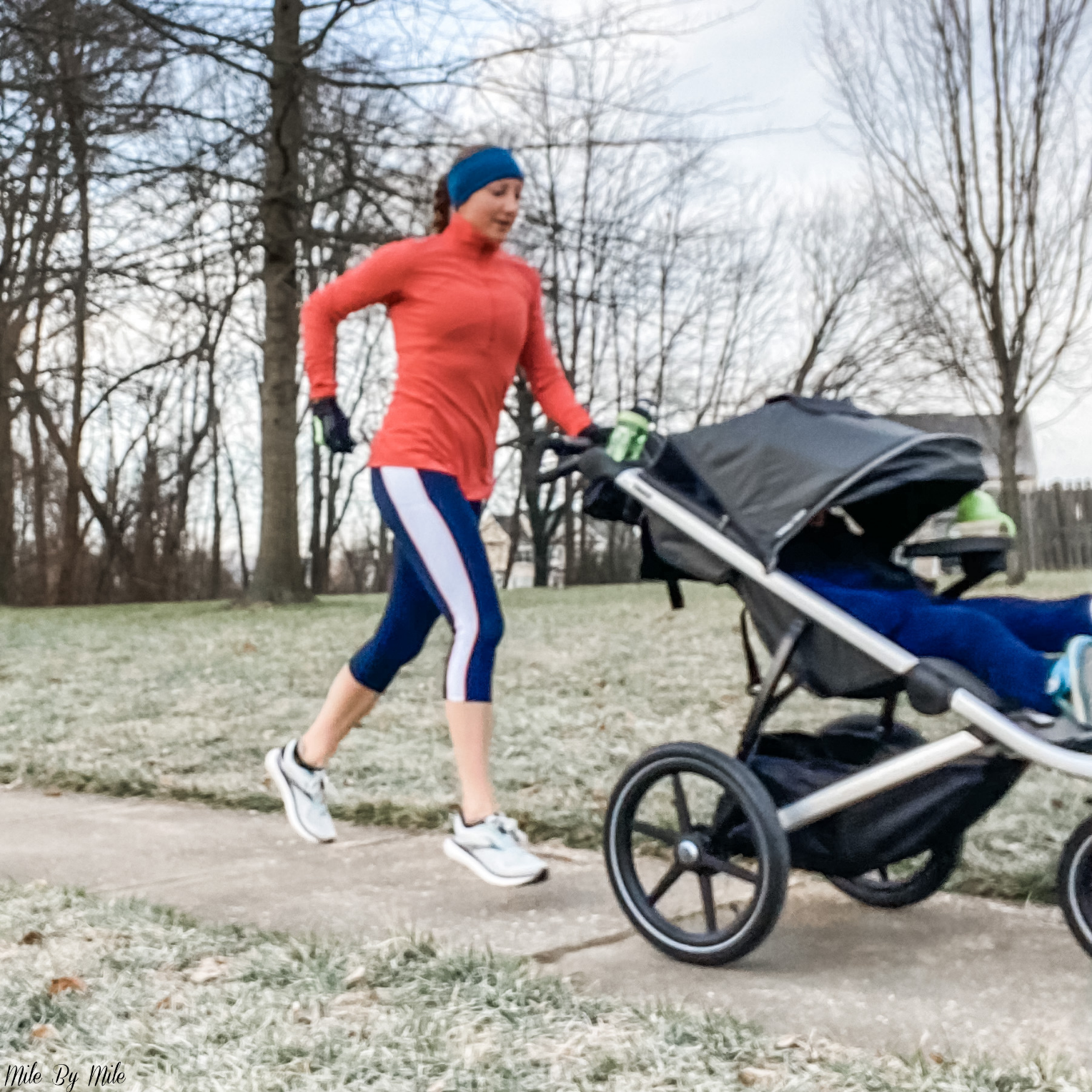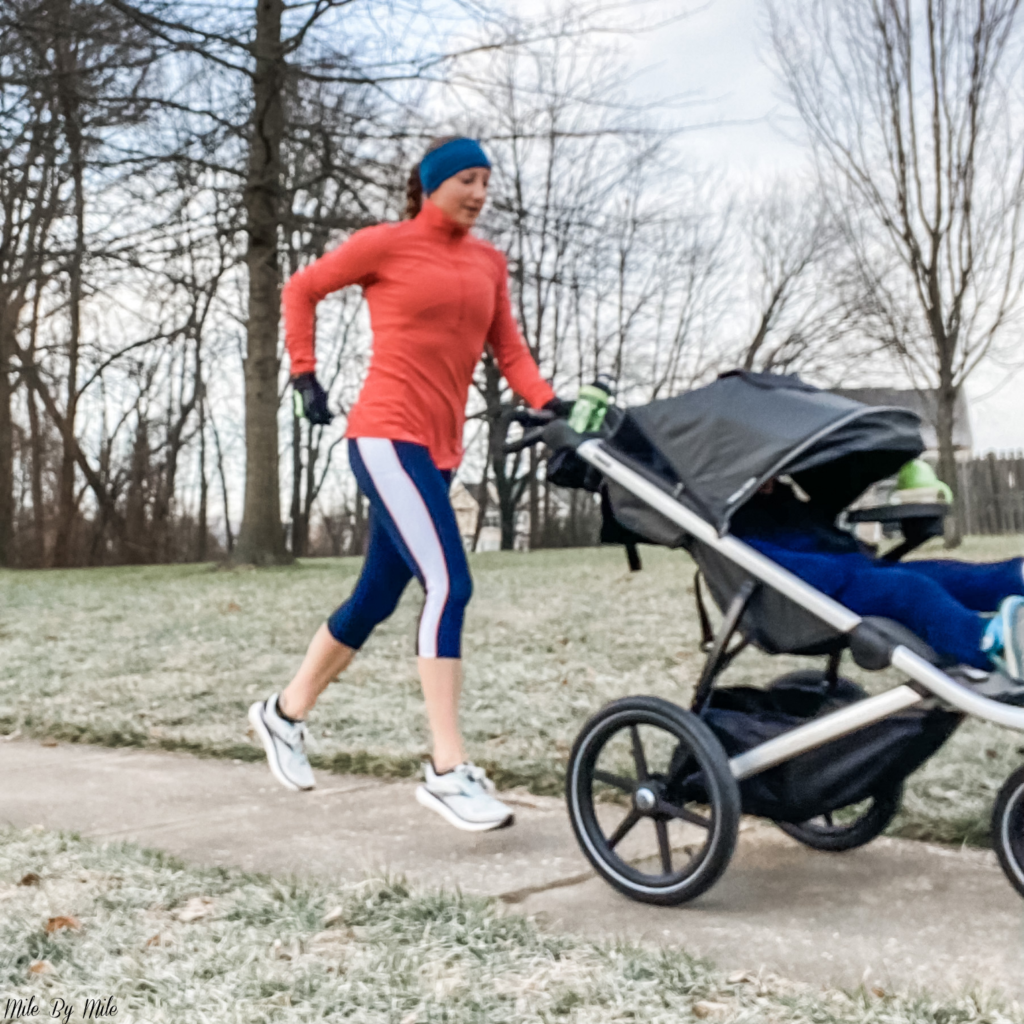 Long Run Saturday
This weekend I ran 8.1 miles for my long run- shorter than what I did most of last year but longer than I've done in a few weeks. It felt good to finish up with the sunrise. I feel like it takes me a good hour to relax into a run so this was the perfect amount of time to reach that point without being out running for too long.
Do I want to run a marathon?
I keep going back and forth about this. Part of me wants to wait and hope that it will be safe enough in the fall to do an in-person marathon. Another part of me just wants to start training and do a virtual one in the spring. I feel like training now will be easier than in the summer, plus I have more flexibility while I'm still working from home. And I'm just antsy to do it. But then again, a virtual marathon? Not sure I'm up for that after all…
You may also like:
Speeding Things Up
The Last Workouts Of 2020
Signs That It's Time To Back Off Of Running
Has this felt like a long month to you?
Are you training for anything right now?
Do you get frustrated when you don't hit your paces in workouts?
I'm linking up with Deborah and Kim for the Weekly Run Down!