Over the past few years I've become very invested in my strength training. I've learned a lot about why it's important for runners to strength train and how to combine running and strength training workouts. Sometimes I think that when it comes to strength training we overcomplicate things. While it's important to keep things interesting, I also think that it's helpful to understand the basic movements we should be doing, focus on proper form, and then progress from there. So today I am going to talk about the 6 movement patterns every runner should be doing as a part of their strength training program.
Please note, I am not a personal trainer or strength coach. This is information I have learned from working with a strength coach and from my own research.
In this post I am focusing "movement patterns" and then giving examples of exercises that can be done for each. When you look at a specific movement pattern there are many exercises that fall into each category. The basic movement patterns that I am going to be talking about are squat, hinge, lunge, push, pull, and anti-rotation/anti-extension. So for example if you think about the squat movement pattern, there are multiple types of squats, from a body weight squat, to a goblet squat, or single leg squats, etc. I've read that there can be some slight variations on this list of movements, but these are the ones I am going to focus on in this post.
It's important to master the basic movement patterns and progress slowly, and also to keep varying how you do your workouts rather than doing the same exact exercises month after month. Most strength programs will have you do the same set of exercises for about 4-6 weeks. Within that time you might increase your reps and/or weight. After those 4-6 weeks the exercises would change slightly, but you will still be following the same movement patterns.
Squat
Squats build strength in the quads and glutes, as well as the hamstrings and core. The targeted area can change slightly based on how you are squatting (i.e. legs spread wide or toes turned out). You want to make sure you are using proper form during a basic bodyweight squat before starting to add heavier weights. Once you are progressing you can hold a weight in front of you or place a bar on your back. Squats can really help runners to build leg strength that will power your running.
Hinge
The hinge movement pattern is mostly known for the deadlift exercise. This is an important exercise for runners because it really helps to strengthen the posterior chain. If you can't do a deadlift with proper form, you could also do glute bridges or hamstring curls. In order to progress your deadlifts you can start by just using bodyweight, and from there add hand weights or kettlebells and then a barbell. Once you have the pattern down you could also incorporate kettlebell swings.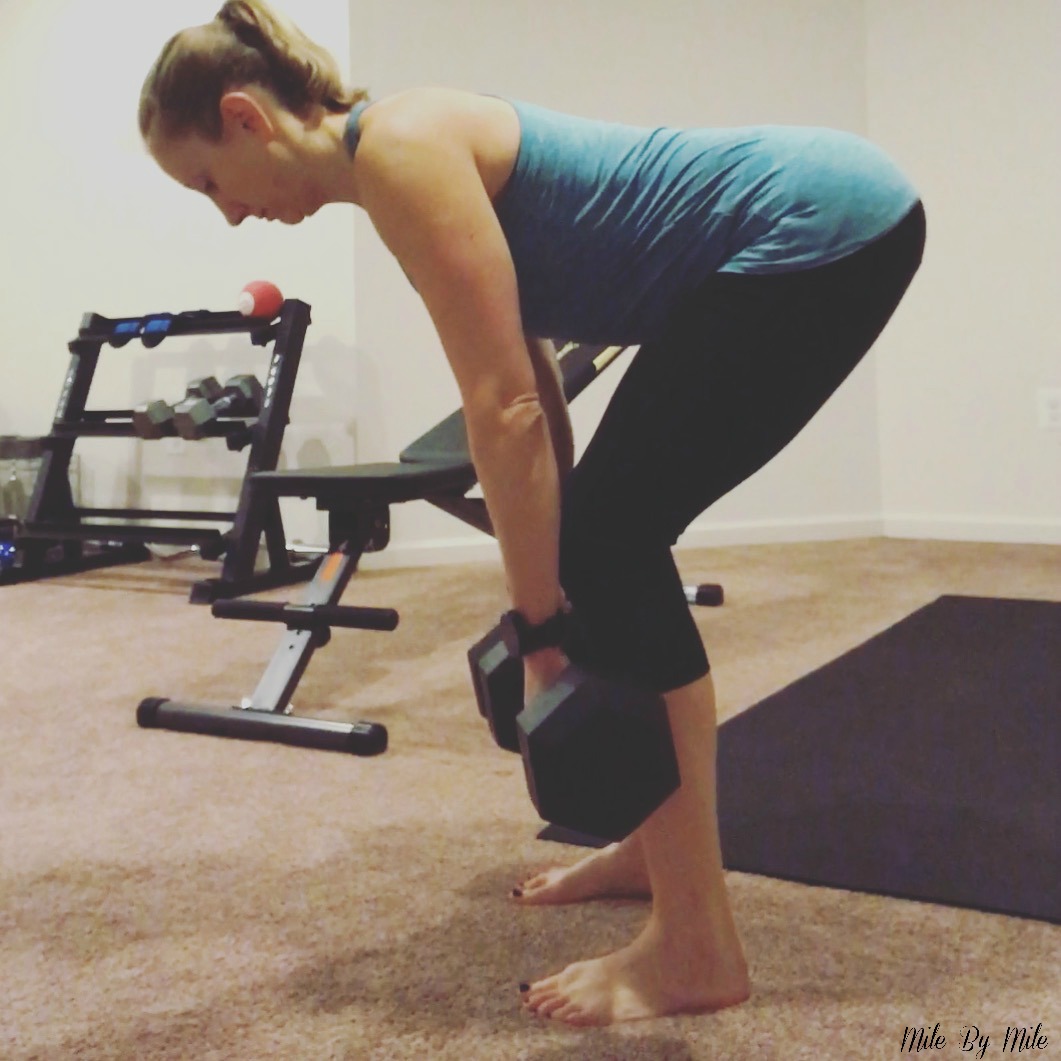 Lunge
Lunges are another movement pattern that works many of the large muscles in our legs as well as the core. In order to balance and move from this position we need to be able to stabilize from the hips. Again, there are many variations to the lunge. Other than the basic split squat, you can do forward and backward lunges, walking lunges, side lunges, and lunges with your front or back foot on a step. There are other variations like the curtsey lunge that will slightly change the area of the glute you are working. Of course you can also vary your weight or just use your body weight for these exercises.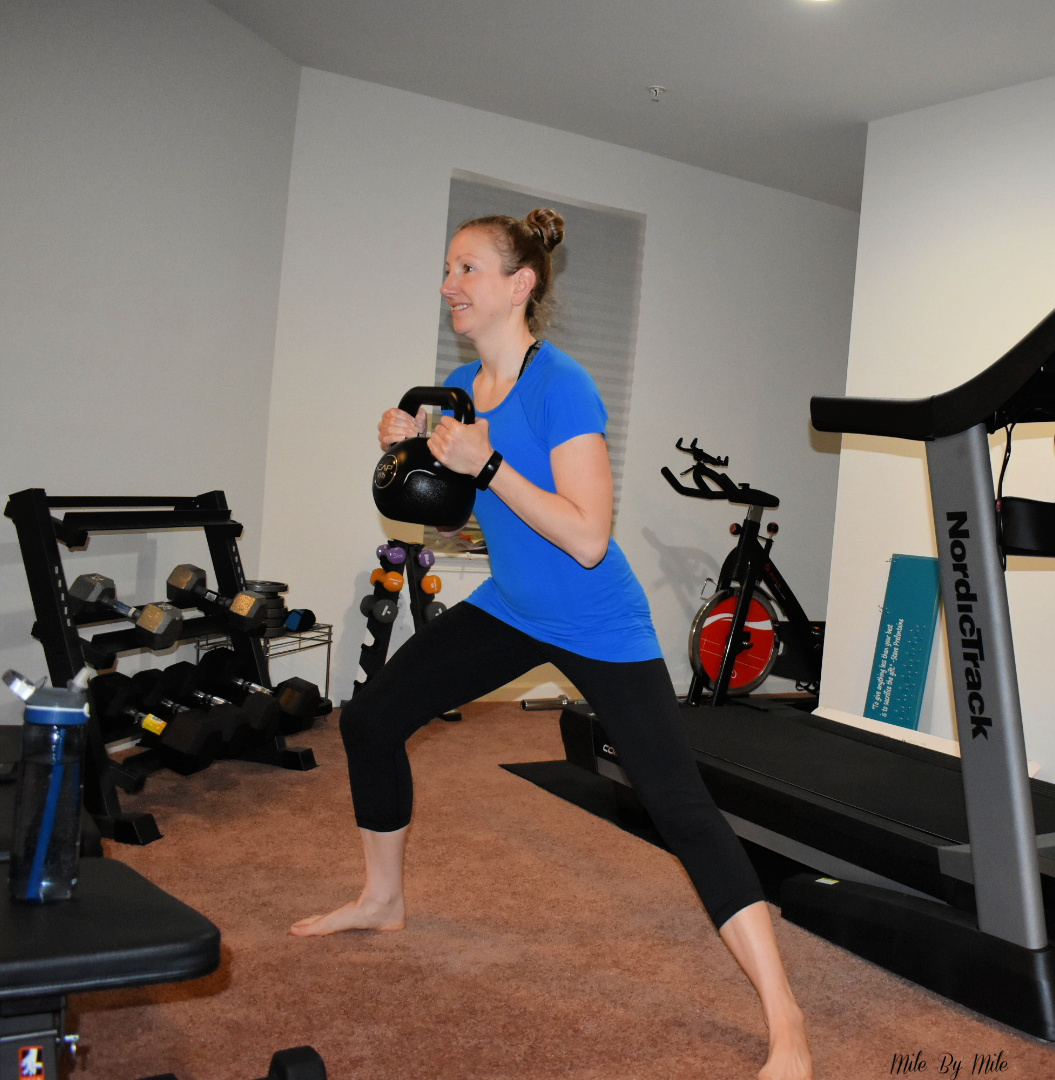 Push
Many runners only focus on their lower body when strength training, but the upper body is important as well! It helps with posture, breathing, and more efficient running. Push exercises are exactly how they sound- they involve pushing. This can be push-ups, bench presses, shoulder presses, or a variety of exercises using a TRX or cables. Push-ups are a great push exercise because they work so many muscles at once, including your core, and you don't need any equipment! If you are working on improving your push-ups you can record yourself doing them so you can make sure you are using proper form.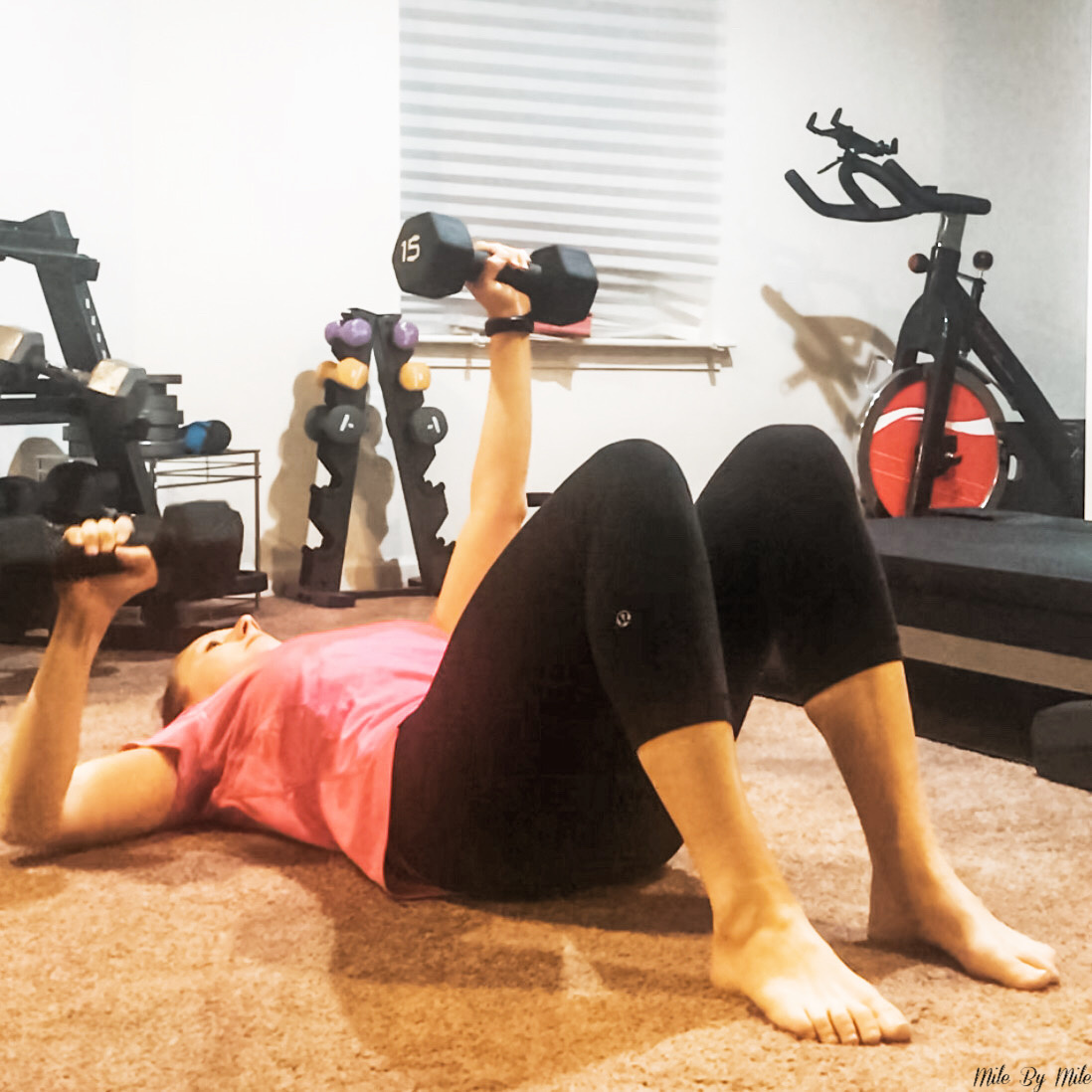 Pull
The pulling movement pattern works opposing muscles to the pushing movement. It's important to do both of these movements to prevent imbalances. I find that exercises like rows are great for runners because they really help with posture muscles that are often overlooked in training. You can do dumbbell rows, incline rows with a TRX, or cable pulls. If you are able to work on pull-ups that is a great exercise as well.
Other important movements
The strength training program that I have followed for several years now had the above movement patterns as well as a few others that are focused on the core/stability/anti-rotation. I am putting them all in one category but I don't want to call this "core" because that's not a movement. Instead you can think of it as movements that encourage you to stabilize through the core. For example, if you do a plank and you lift your arm, you are forcing your core to stabilize to keep your body from moving too much (anti-extension).
Anti-rotational movements are also really important. These help us from rotating too much when we run which can use alot of energy or lead to back injuries. (Also, having enough mobility in the hips helps to prevent the low back from moving too much to compensate). One of my favorite exercises is the pallof press. There are many variation of this exercise but the main idea is that you are pushing a band and not allowing your body to turn or rotate as you move your arms.
Finally, there are carries/locomotion exercises. This is where you walk while holding a weight in various positions. A farmer carry is when you carry weights in each hand by your side. You can also do the farmer carry just with weight in one hand. From there you can progress to holding the weight above your head, by your chest, or mixed (one up in the air, one down by your side). Again, focus on getting the basic exercise down with good form first. Once you have good form in place you can really use some heavy weights with these. They are great for encouraging good movement patterns and strengthening the postural muscles.

Final thoughts on Movement Patterns for Runners
One thing I want to suggest, especially if this seems overwhelming/confusing to you, is to consider working with a strength coach. It doesn't even need to be long term. There are coaches available who can watch your movement patterns and then make recommendations for where you should begin with strength training. Once they get you started and you know you are doing the right exercises and using proper form, you can either continue working with a coach or move on to doing your own training.
Around 2016-2019 I worked with Drew for almost 3 years. When I got started I recorded myself doing a set of exercises and then he created 6 week workout plans for me. I also worked with Mary of Lift Run Perform in 2020-2021. For the last year or so I've been back to creating my own programs again, but I am sure I will turn back to the professionals at some point again.
The bottom line is: runners need to strength train! Find what works for you, keep it simple and stay consistent. 
What kind of strength training do you do?
Do you focus on movement patterns or specific exercises?
Ever work with a strength coach?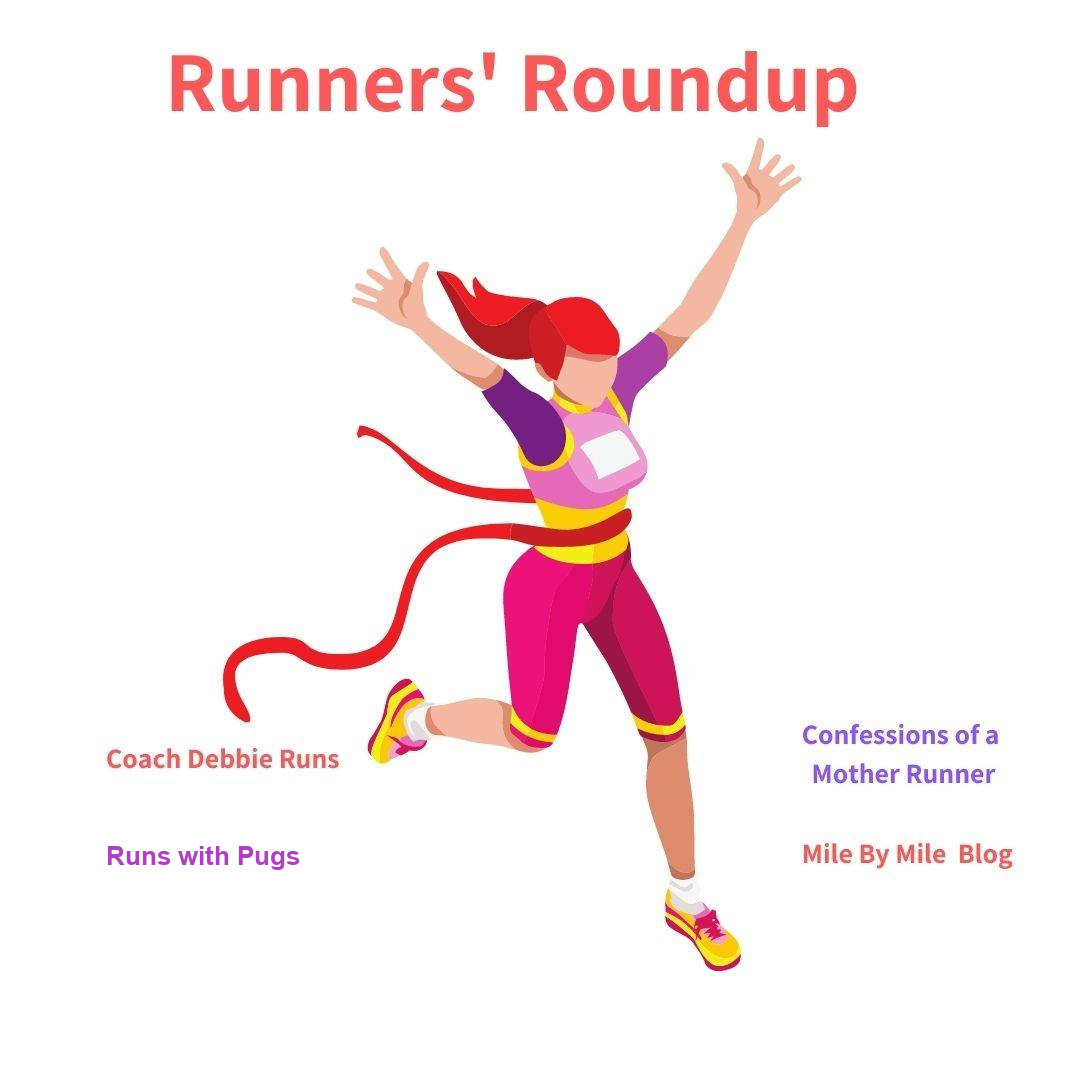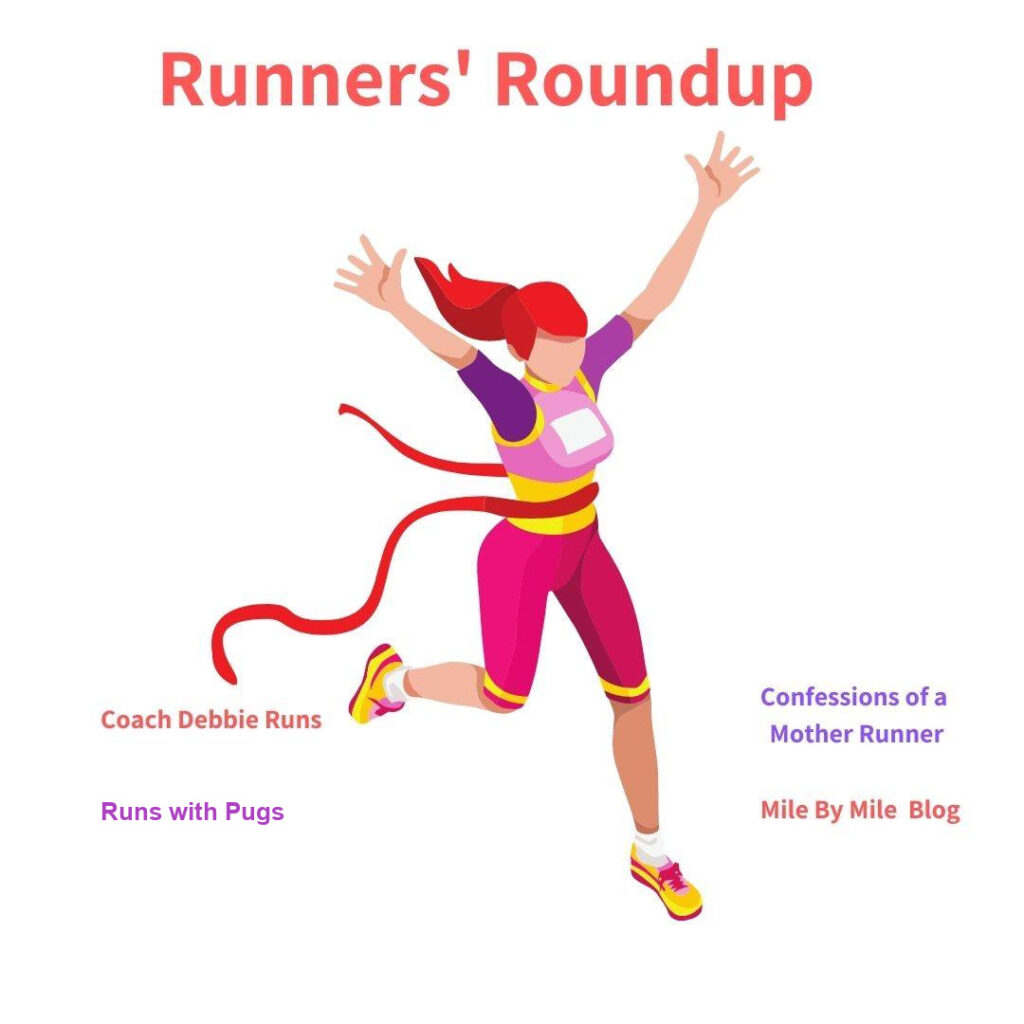 Now it's time for the Runners' Roundup! Link up your running and fitness posts below! Join myself, Coach Debbie Runs, Confessions of a Mother Runner and Runs with Pugs to post your favorite running tips, experiences, race and training recaps, workouts, gear, and coaching ideas.