A typical progression from a new runner to a seasoned runner often looks something like this:  
Start running- only run.
Possibly get injured and start doing some sort of core work
Add in strength training to focus on stronger legs to power through run
One thing that is often missing from a well-rounded workout routine for runners is upper body strength. A common misconception is that runners don't need upper body strength to run, but that is far from the truth! Here are some reasons why it's import for runners to have a strong upper body.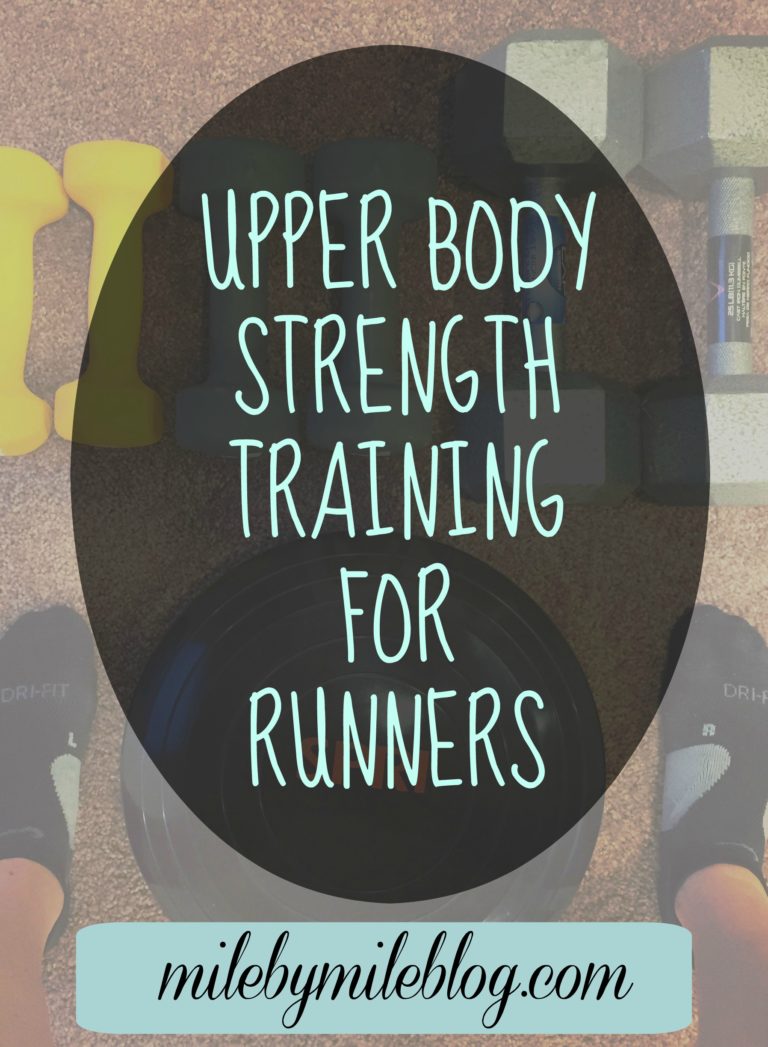 Our arm swing should be in sync with our lower body to promote a rhythmic gait cycle 
Have you ever tried to run with your arms on your head? Give it a try sometime. You will see that it becomes harder to balance and you may even feel like you have to focus much more on your hips to avoid swaying all over the place. If our arms are strong they will be able to continue supporting good form even when we start to get tired.
A strong upper body supports good posture as we run and allows for efficient breathing
Running with good posture allows for your lungs to take in enough oxygen and helps improve form by allowing our glutes to engage and minimizing hip drop. How do we get strong enough to run with good posture? Start by focusing on posture during other activities (something I have been working on) and also do strength training exercises to support a strong torso and stable spine, with shoulders in their proper position (down and back versus rounded and hunched over).
Prevents excess rotation while running that can lead to wasted energy and possible injuries
A strong and stable upper body with help us to maintain that proper position while we are running rather than swaying all over the place. The more our upper body moves while we run, the more we waste energy and risk improper form of the lower body. Too much movement in the upper body can lead to low back injuries as well as other issues related to unstable hips. A strong upper body also helps to counterbalance the movement of the lower body.
What are some good upper body exercises for runner?
I like to do strength training exercises that incorporate more than one body part or improve balance by standing on one leg or an unstable surface. Here are a few ideas:
Shoulder presses while standing on balance board or one leg
I like to do all my arm exercises like this (bicep curls, tricep extensions, shoulder raises, etc)
TRX rows on one leg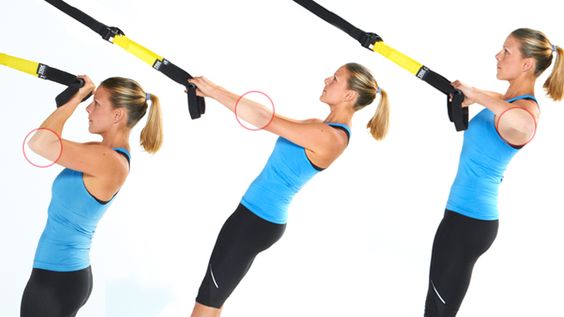 No access to a TRX? Try bent over rows
Kettlebell swings
Reverse Lunge Rotations
Push-ups
I think push-ups are one of the best bang-for-your-buck exercises. They upper body and core strength, and if you do them correctly you are using the posture you are looking to obtain while running. For me, the most challenging part of doing a proper push-up is using one fluid movement (rather than push hard with my hands and then my core follows). It's no coincidence that during my running assessment it was described to me that it looks like my upper body moves separately from my lower body. So hopefully push-ups with good form will improve that!
Here is a sample workout putting all of these exercises together!
You can see more exercises that I learned last summer to work on my stability in this post.
You may also like: 5 Minute Arms Add on Running Workout
Do you include upper body exercises in your strength training regime?
Did you always do core work/strength training or was there a time when you just ran?
What are your favorite upper body exercises?
I'm joining Running on Happy, Suzlyfe, Crazy Running Girl, and Coach Debbie Runs for the Coach's Corner Link-up!
Don't forget to enter my giveaway for a $50 gift certificate to UncommonGoods!