It seems that virtual races have continued into the new year, and probably are not going away any time soon. I believe there are many benefits to virtual races. Not everyone loves them, but most runners have done at least one since the time when in-person races started getting cancelled last spring. Preparing for a virtual race may be a little different than what you are used to, so I am going to share some ideas to help you plan and train appropriately.
Make sure you check out my announcement and giveaway at the end of this post!
6 Tips for Preparing for a Virtual Race
1. Choose your virtual race wisely
Will you be registering for an "organized" virtual race, or just doing your own? Or maybe your in-person race has gone virtual and you have options like deferring, getting a refund or running virtually.
As you plan out your virtual race consider when you will run it and factor in the weather. How much time will you need to train? Do you have some flexibility to do it over the course of a few days or weeks? One of the benefits to virtual races is flexibility, so make sure it will work for you.
Make sure you are choosing a distance that is appropriate. This is a good time to try out shorter races if you usually do longer runs. Most runners find it is easier to run a 5k virtually than a half-marathon.
2. Set a goal
Even if you don't consider your virtual race a "real race" (some people do, and others don't!) it can still be really helpful to set a goal. Remember that your goal does not need to be a PR. Consider your current fitness and what a reasonable goal is given the time you have to train. Or you can make the decision to just do the race for fun.
3. Follow a training plan
It's important to have a plan, even if it's a loose plan. If you are already running regularly, can cover the race distance, and are doing the race just for fun, you will probably be just fine. If you want to try to get faster or run longer distances make sure you are structuring your workouts appropriately to avoid injury or burnout.
Check out my training and racing resources!
4. Work on your mental strategies
Mental strategies may be even more important in a virtual race than in an in-person race. Things like visualization, positive self-talk, and creating a mantra can help you prepare for when the race gets challenging. Practice these things in training and leading up to your virtual race for them to be the most effective.
5. Prepare for your virtual race
Map out where you will run and plan for how you will take fuel and water. Set out all your gear the night before. Make sure all your electronics are charged. Make sure you try out any new gear before the day of your virtual race!
6. Seek out support
The hardest part of virtual racing may be the lack of support, both in training and during the race. But it doesn't need to be that way! Find people to "train" with you virtually. You can also consider having family or friends cheer you on during your race. The Instagram running community is great place to get daily support during training.
Want more help preparing for a virtual race?
I'm so excited to share that I have put together a virtual race package that includes everything you need to prepare for your virtual race. I created a 16 page guide with training plans for the 5k, 10k, and half-marathon, checklists, goal-setting templates, and more! With the purchase of the virtual race guide you also get weekly motivational E-mails for 12 weeks, access to the Mile by Mile Virtual Racing Facebook group, and a 15 minute coaching call that can be used any time within 6 months of purchasing the guide. You also have the option to upgrade and get an individualized training plan!
You can learn more about the Virtual Race Resource Guide here or check out my FAQ page.
Or your can buy the guide right here!
You may also like:
Can You Set a New PR in a Virtual Race?
How Not To Run A Virtual Half-Marathon
Why It's Important To Have a Virtual Running Community
Are you running any virtual races this year?
What is the biggest challenge of virtual racing for you?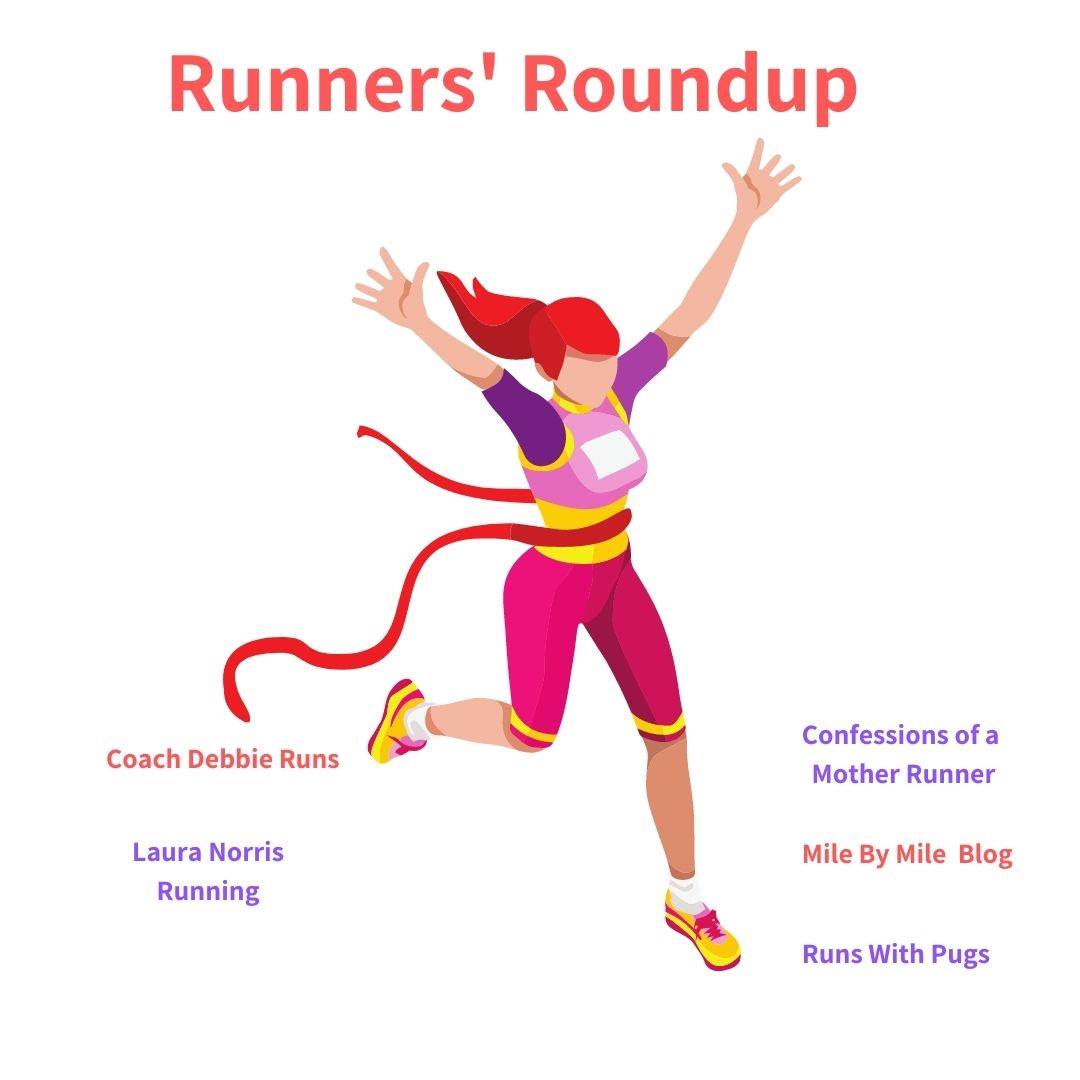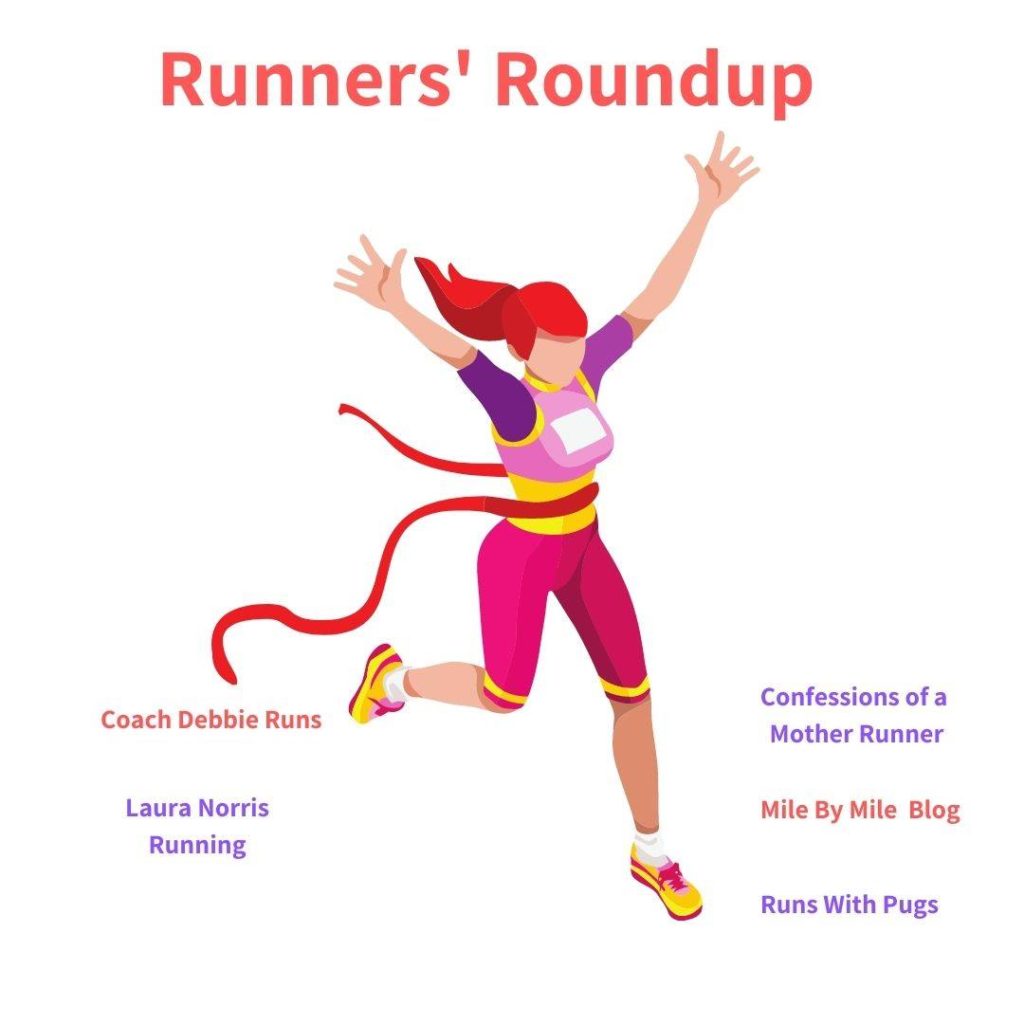 Now it's time for the Runners' Roundup! Link up your running and fitness posts below! Join myself, Coach Debbie Runs, Confessions of a Mother Runner, Runs with Pugs , and Laura Norris Running to post your favorite running tips, experiences, race and training recaps, workouts, gear, and coaching ideas.