People often ask me how I can work out almost every day, eat well, and live an overall healthy lifestyle without getting bored or overwhelmed, or just giving up altogether. Part of it may be my Type A personality that thrives off routine and consistency. Another part is the enjoyment I find in exercise and healthy eating. However, I wasn't always this way! In high school and college I did not enjoy exercising, I generally ate poorly (I would try to "diet" but that would only last a week or two before I gave up) and I just didn't understand the importance of doing things in moderation. It's been a long journey to get to where I am today, and it is definitely an ongoing process.
A few weeks ago I was contact by ETBFit, a sports nutrition-based lifestyle business, and asked to share some things about my fitness routine and what fuels my workouts. It got me thinking about how a fitness routine and healthy diet may be different for everyone, but it is developing habits that work for you and that are manageable to stick with that is key.
Find something you enjoy
For me, it's (obviously) running. However, even when I can't run I would rather be doing some form of exercise than nothing at all. Like I said, I didn't always enjoy working out, but once I made it a routine I realized how much better I felt when I was consistently active.
Make the time to take care of yourself
We are all busy, but I think we can all find some time to take care of our bodies by being active in a way we enjoy. It may take some experimenting to figure out the best time for you- and unfortunately, it may not be the time of day that you would prefer to work out. Personally, I am a fan of morning workouts because you make it a priority and don't allow other things to get in the way. It also starts your day out on a positive note and you will have more energy and motivation to complete your other obligations.
Include variety but be consistent
One of my goals for this year was to be consistent but also include variety in my workouts. It's pushed me to consistently do things that will help me to stay healthy (like core work and strength training) while also trying new things to avoid feeling bored. Even within a week of workouts, I like to include different types of runs to keep things interesting (like speed work, tempos, fartleks, etc) and I always try to run different routes each day.
Distract yourself at first with something you already enjoy
When I first started running and didn't like it, I always listened to music. Now I never run with music but I truly enjoy the time outside with my own thoughts. You could also work out with a friend, and make that your time to catch up on things.
Focus on what you should eat, not what you shouldn't eat
My mindset on eating has truly shifted when I started focusing on enjoying wholesome, nutritious, unprocessed foods. I still enjoy treats and other stuff when I want, but the truth is when you are filling your body with the good stuff, it stops craving "junk" as much.
Find pre and post-workout foods that work best for you
This is something I am still experimenting with, because I work out so early in the morning and would rather eat nothing or a banana than a meal. However, as I increase my long runs I need to eat something more so I am trying some new things. I used to eat a bagel before a long run, but I feel like that just sits in my stomach and takes too long to digest. Post-workout, I usually enjoy a smoothie until my body is ready for a real meal. I like to focus on carbs and protein in my post-workout meal, so one of my favorites is eggs with sweet potatoes and veggies. ETBFit has products that can be used to fuel your workouts, such as protein powder that can be added to a post-workout smoothie.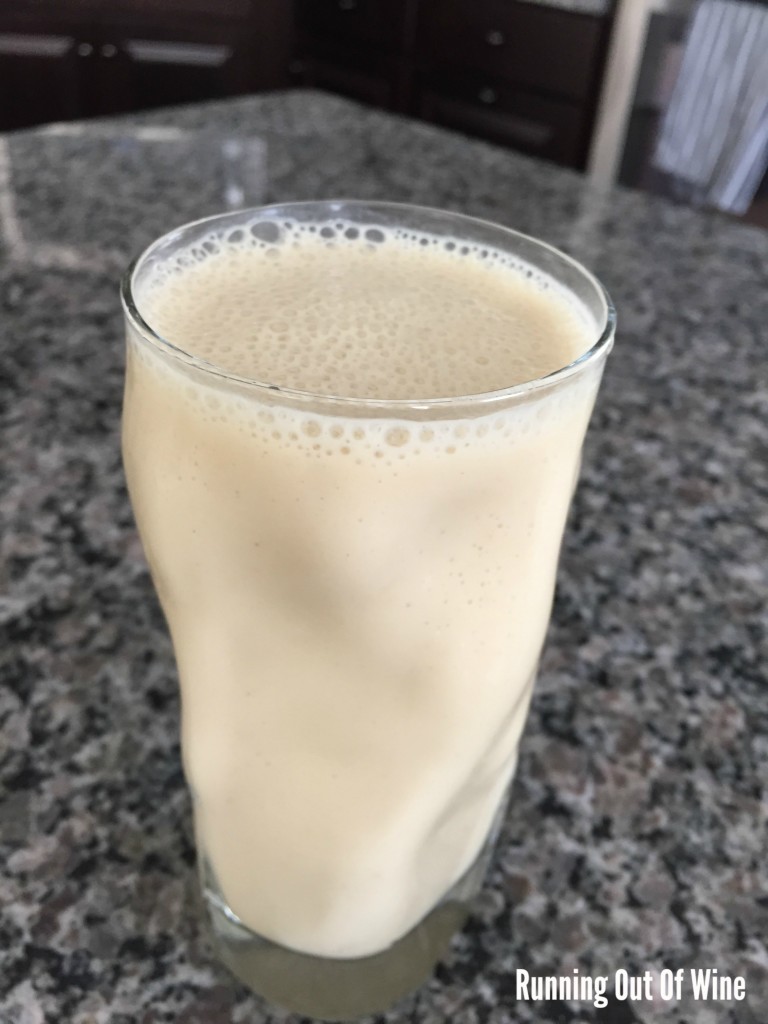 I've always appreciated the quote "You make your habits, and then your habits make you". I think I first heard that quote in one of my psychology classes in graduate school. We also learned that it takes 21 days to form a habit. So if there is a positive lifestyle change you are looking to make, I encourage you to choose one thing at a time, and stick with it for three weeks. After that, it should become a habit and will hopefully be easier to maintain!
[Tweet "Develop Your Fitness Routine to Stay Consistent and Motivated! via @runningoutowine"]
How do you stay consistent and motivated when it comes to living a balanced and healthy lifestyle?
What is one lifestyle change you have made or are looking to make?
Disclaimer: I was asked to share my fitness and fueling routine by ETBFit, but was not compensated for this post and have not personally tried their products.
I'm linking up with April, Patty, and Erica for Tuesdays on the Run, and with Jill and Jessica for the Fit Dish!