While many of us are enjoying the cooler fall weather, this can be a challenging time of year for getting out early for a run. The colder, dark mornings make it really tempting to stay in bed a little longer. I tend to struggle with getting out there this time of year, even though I'm naturally an early riser and wake up before the sun anyway.
There are so many benefits to running in the morning. For those of us who have to head to work by a certain time, this means getting out early in order to be back and ready in time for work. Here are some ways to get ourself out of bed and out the door quickly and efficiently.
Be Prepared
I'm sure you've heard this before, but it really helps to have all your running clothes and gear ready to go the night before. Check the weather and plan accordingly. If you know where everything is, it will save a lot of time as you get ready to head out in the morning.
Have a Plan
Even if you're not following a training plan, it helps to know how far and how long you will be running for. Also, have a route planned out so you don't have to think too much in the morning. Or if you have the option to run on the treadmill, decide if that's a better choice based on the weather, the time you will be running, and any other factors you need to consider.
Keep Yourself Accountable
Do you have someone you run or train with who will hold you accountable? If so, great! If not, how will you hold yourself accountable? Maybe you are training for a race and you know you need to get in the miles. Or maybe you have another goal you are working towards. If it's a struggle to get up for a workout every day, start by setting a goal to work out 3 days a week. Use a journal to track your progress.
Have your snacks/meals ready to go
If you are someone who needs to eat something before you run, try to find something that is easy and that you can eat right before a run. For me, bananas are a good option. I also like Honey Stinger Waffles. If you know you will be rushed to get to work after your run, have a breakfast prepped or at least planned out the night before.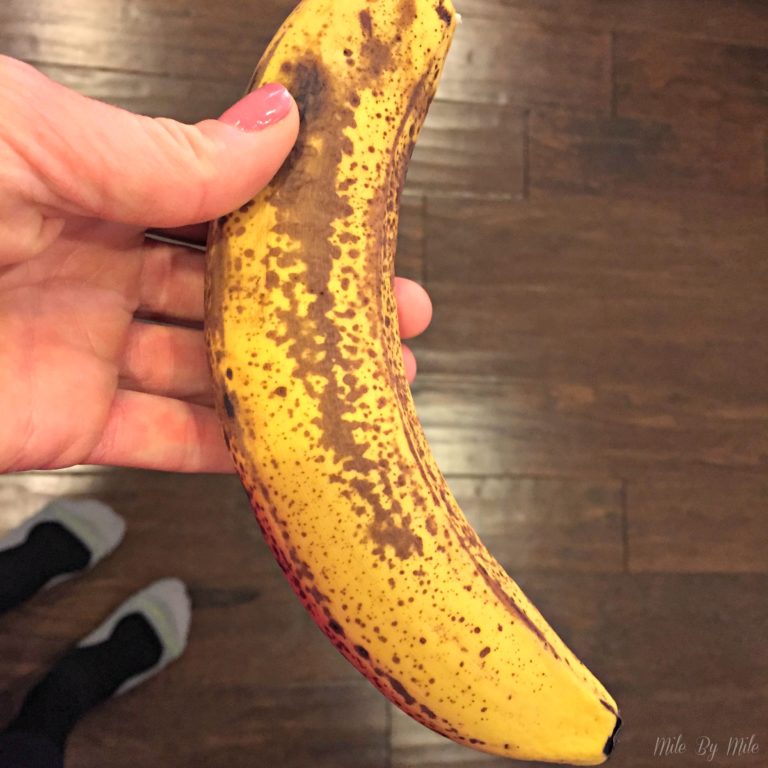 Have the right gear
Running in the dark is much easier when you know you have the right gear, like a reflective vest and a headlamp. Some people also like to carry pepper spray for safety. I have been wearing a Run Angel which is a personal alarm that alerts someone to your location if you press a button.
Remind Yourself of Why you Do this
Maybe you have learned that you really dislike running in the evenings. Or maybe you have skipped too many runs and fell off track with your training. As soon as you wake up, try to remind yourself of how much better you will feel after going for a run.
Make it a Habit
The key to forming a habit is consistency! So while it may take some getting used to, if you keep getting out for early runs eventually it will feel more natural. Your body will get used to waking up early. Eventually you won't have to think as much about getting yourself out of bed when it's dark and cold. (That being said, some days are still harder than others!)
If you get out of bed early for a run or workout most days of the week, then those rest days will feel like even more of a reward. If you are someone who struggles to get out of bed early this time of year, know that you're not alone! Just remember how good it feels to finish your run before the rest of the world is even awake.
[Tweet "Here are some ways to get out of bed early for a run! @milebymilerun #coachescorner #tuesdaysontherun"]
Are you a morning runner?
Do you struggle to get out of bed when it's dark and cold out?
What are some ways you motivate yourself to get out early for a run?
I'm linking up with No Guilt Life, MCM Mama Runs, and Marcia's Healthy Slice for Tuesdays on the Run and Lora, Marc and Debbie for the Coaches' Corner!