It's been a rough 12 months of canceled races, lockdowns, and severe weather. Many of us are feeling worn down in general. While running can help us to get through some of these challenging times, it can also be difficult to stay motivated when there are so many factors making it less enjoyable. Let's talk about how to stay motivated when you just don't want to run.
How To Stay Motivated When You Just Don't Want To Run
Lose the all or nothing mindset
Many runners feel like they need to keep up their regular running routine, or it doesn't "count". Do you ever miss a couple of runs and feel like the week was a failure? Try to shift your mindset to just doing what you can, when you can. One run a week is better than none. Running one mile is better than no miles.
Set small goals
Without races it is hard to stay motivated to run regularly. It's hard to know when we will be back to racing, but it's important to have something to work towards. Try setting small, short term goals that you can work on now.
Think about your long-term plan
That being said, you also want to keep in mind that one day, races will be back and life will be back to (at least somewhat) normal. What do you eventually want to accomplish? Try to keep that in mind even when running is challenging.
Change things up
If you are not feeling motivated, it might be a good time to do something different. Instead of always running long distances, maybe focus on speed and shorter distances. Or try some cross-training or online fitness classes.
Focus on the positives
If we are constantly thinking about all the negative things happening right now, it just makes us feed bad in general. Our brain has a negativity bias, which means our brains our hardwired to remember negative experiences and forget positive ones. "The brain is like velcro for negative experiences but teflon for positive ones."
Take a planned break
If you have been struggling with motivation for awhile, it might be a good idea to take a break. I recommend taking a planned break, which will help you to feel like you are in control of the situation. If you skip a bunch of runs, you may feel bad about it. But if you intentionally take a week or two off, you will know you are doing something that will help you long term and there will also be a planned day to return to running.
Get inspired
Read some books, check out some running blogs, follow some inspirational runners on Instagram…sometimes just hearing other people's stories and knowing you're not alone can give you a burst of inspiration.
You may also like: 25 Simple Running Motivational Tips to Get You Moving
Follow a plan
Even if you're not training for a race, come up with a plan. Sign up for a virtual race or pick a date for a timed trial. If you picked a goal to work towards, having a plan to achieve your goal can help you stay motivated.
Get support
Find some other runners to connect with, even if it's virtually. Or consider working with a running coach who can help you come up with a plan and provide you with support and encouragement.
Take it one day at a time
It's been a tough year, so don't be hard on yourself. Try to take things one day at a time and choose what will make you feel your best, physically and mentally, each day.
Training for a virtual race? Check out my Virtual Race Resource Guide!
You may also like:
How Can You Maintain Motivation for the Long Run?
Tips for Overcoming a Running Slump
8 Reasons To Take a Break From Running
Have you been more or less motivated to keep running this year?
What do you do when you start to lose motivation?
What has been the hardest part of running this year for you?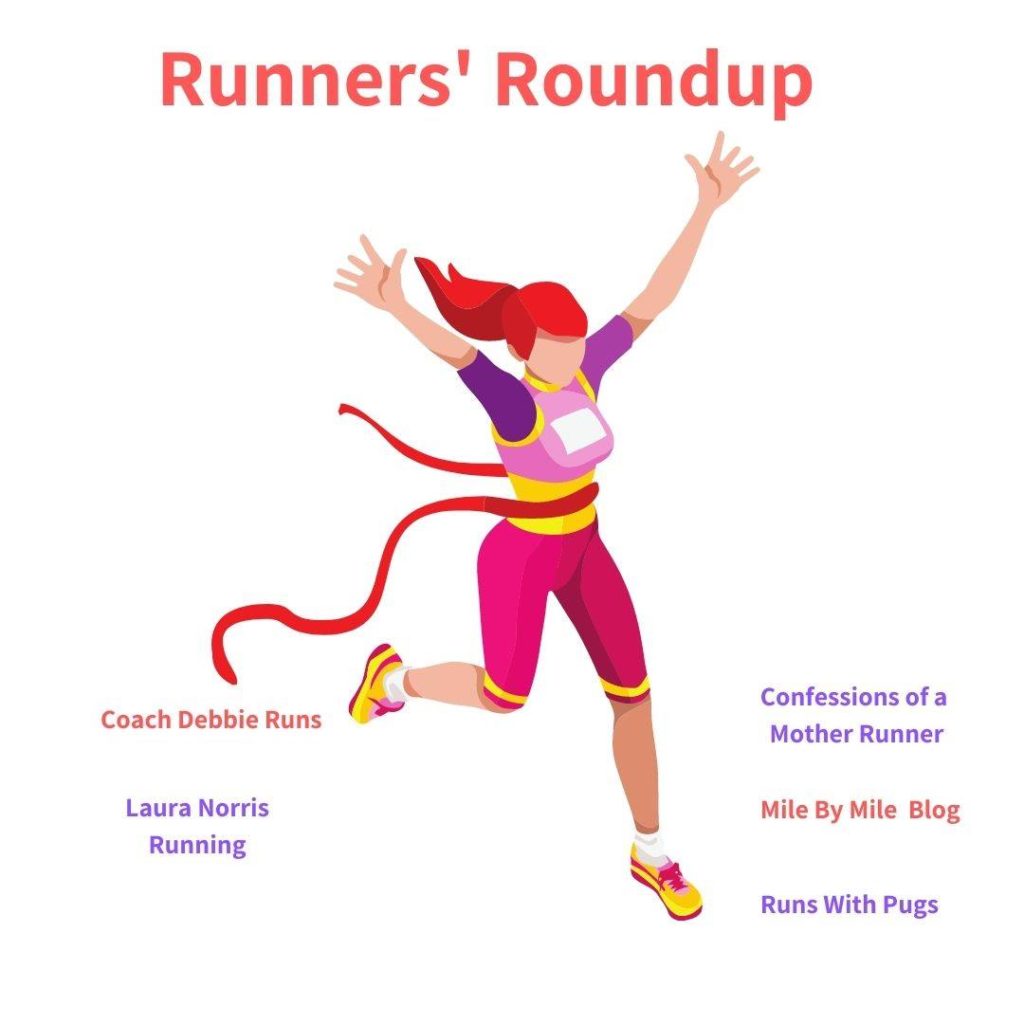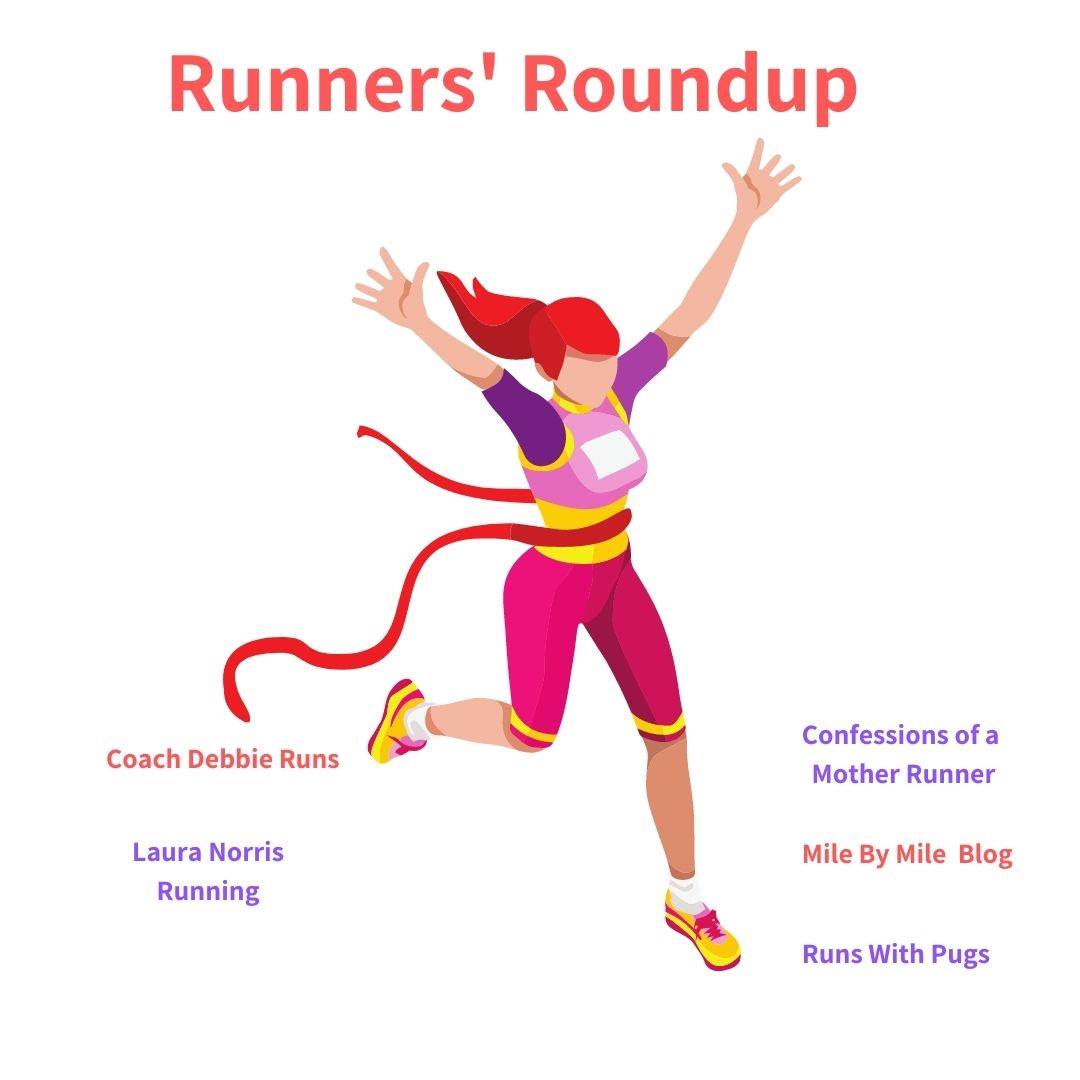 Now it's time for the Runners' Roundup! Link up your running and fitness posts below! Join myself, Coach Debbie Runs, Confessions of a Mother Runner, Runs with Pugs , and Laura Norris Running to post your favorite running tips, experiences, race and training recaps, workouts, gear, and coaching ideas.