It may or may not feel like it where you live, but according to the calendar, it is spring. As the weather warms up and the sun comes out many runners will be itching to start running outside. Maybe you've taken a break from running this winter. Or maybe the treadmill has just seemed like a better option. Either way, for many runners spring time means a transition to running outside.
Even if you have been running outside all winter long, you may want to continue reading, as there are some things we need to pay attention to as the weather changes!
Take Your Time as You Transition to Running Outside
If you haven't been running much this winter, make sure you return to running very slowly. It may be tempting to run all the miles when the weather is nice, but that could easily lead to injury. Start with run/walk intervals and be sure to give yourself a day off in between runs.
Even if you have been on the treadmill all winter, be careful about adjusting to running outside. You may notice that the pavement or concrete is not as forgiving as the treadmill belt. Slowly add in some outdoor miles to allow your body to get used to the new terrain.
Dress the Part for Running Outside
Spring can be a tricky time for deciding on what to wear while running. It may feel cool when you start out, but could warm up quickly. Try wearing layers, like a t-shirt or tank top with a long sleeve t-shirt over it. Or use arm sleeves that can be taken off while you are running. This is also a good time of year to wear capris if it's not quite warm enough for shorts yet.
On those really chilly mornings you may even still need a pair of gloves. I always notice that my hands get cold before anything else! Long sleeve tops with thumb holes also work well to keep your hands warm, but not too warm, on a run.
Don't JUST Run
Make sure to include cross-training workouts to keep your body balanced, as well as injury prevention exercises and strength training. Plan your schedule so you can run outside on the nice days and then you won't feel as bad staying indoors to do a different workout if it's raining or cold.
Take Proper Precautions when Running Outside
Running outside means there are several variables that you don't need to worry about while working out indoors. Make sure to take precautions to keep yourself safe. If you are running in the dark, wear reflective gear or use a headlamp. Be aware of your surroundings by leaving the headphones at home or keeping them very low, or only use one earbud. If you are running alone, make sure someone knows where you will be running and when to expect you back.
Prepare for Allergies
If you suffer from seasonal allergies, running outside probably won't do you any favors. Take an antihistamine to avoid symptoms. I've also heard that wearing a hat can help to block some of the pollen from getting into your airways.
Wear Sunscreen when Running Outside
It may not be super hot out yet, but you still need to protect your skin from the sun. Make sure to wear sunscreen on any skin that will be exposed during your run. If you are wearing layers and plan to shed them, make sure you use sunscreen on the areas that will be exposed later in the run.
It's a great time of year for runners, so make sure you enjoy it and make the most of your time outside! The key is to transition to running outside slowly and safely, so you can continue running outside all season long.
You may also like:
5 Workouts for Speedy Spring Running
5 Tips for Choosing a Spring Racing Goal
5 Ways to Spring Clean Your Running
What do you do differently when running outside in the spring?
How do you transition to running outside after some time away?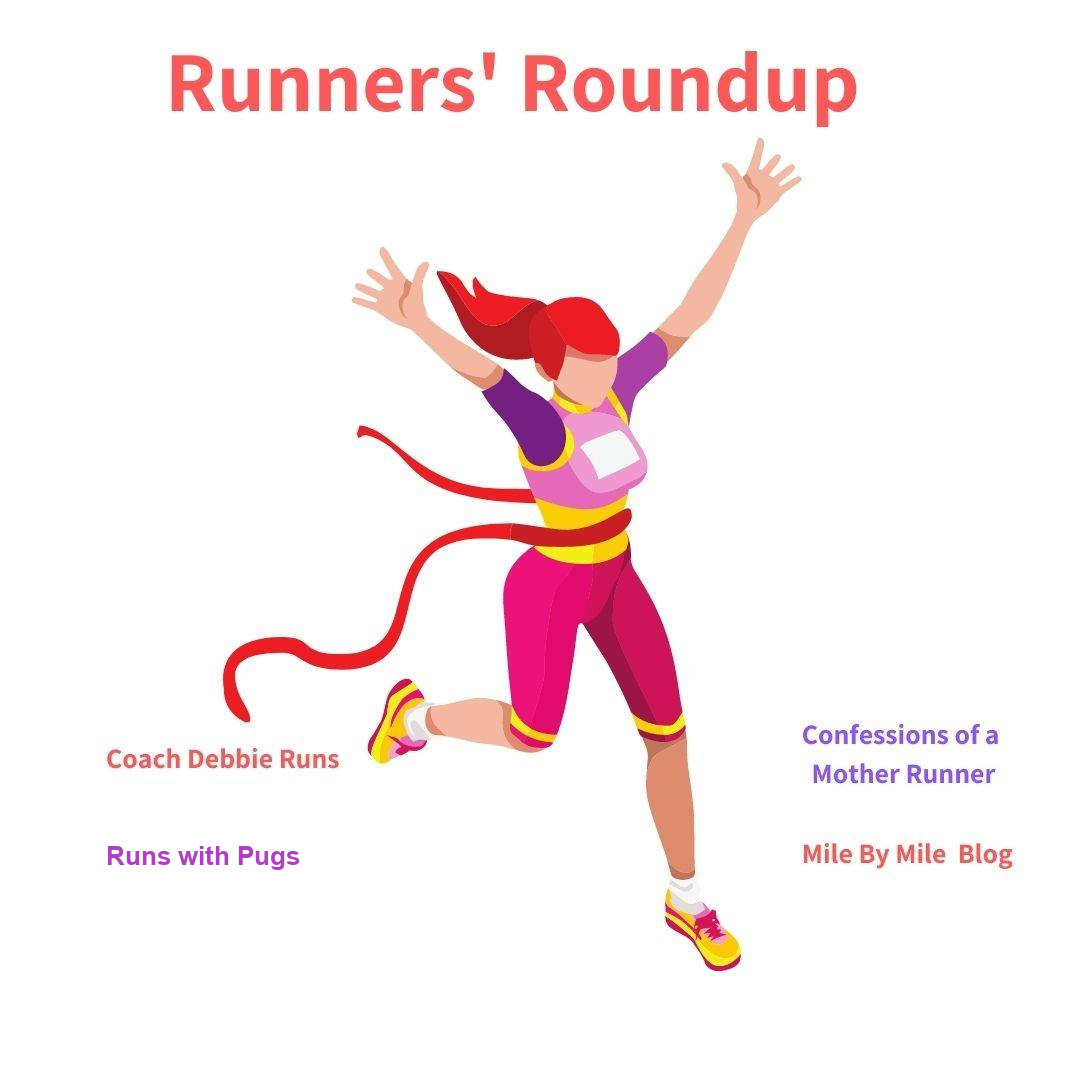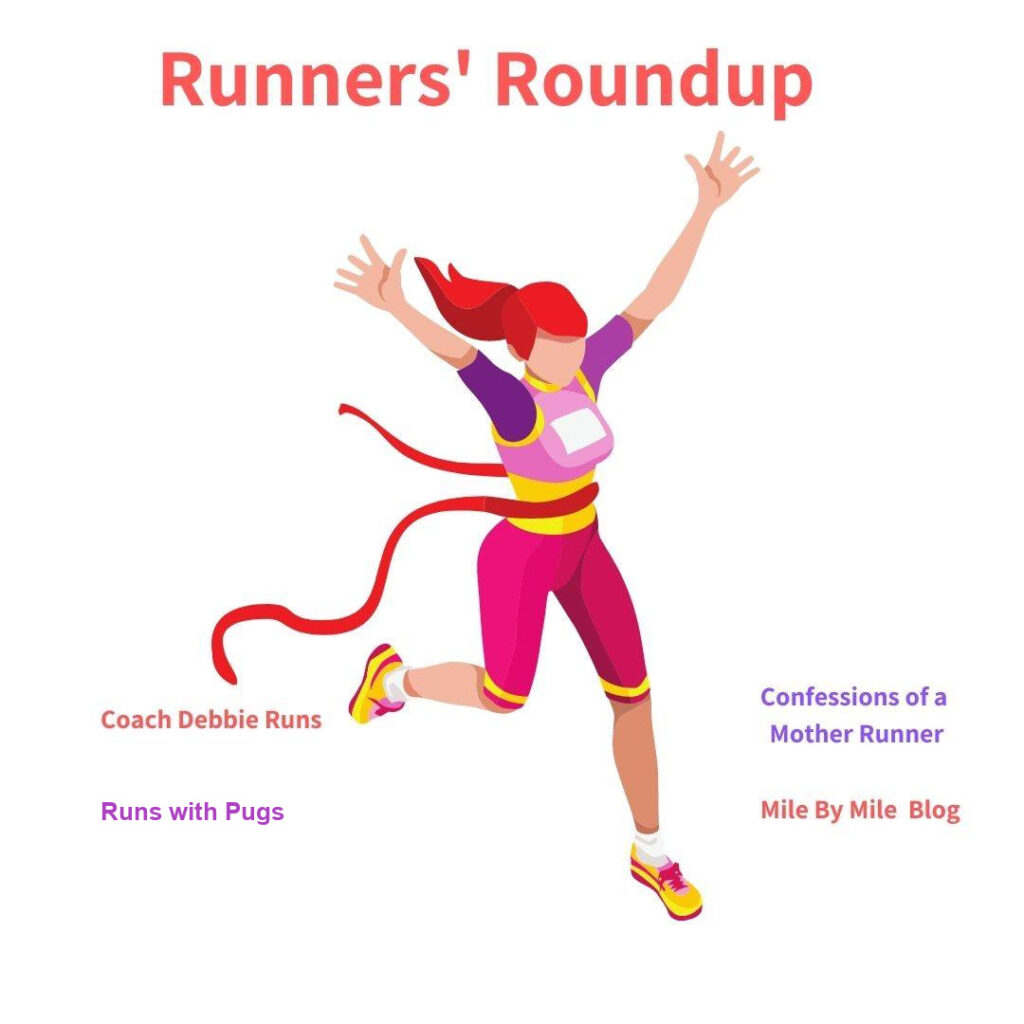 Now it's time for the Runners' Roundup! Link up your running and fitness posts below! Join myself, Coach Debbie Runs, Confessions of a Mother Runner and Runs with Pugs to post your favorite running tips, experiences, race and training recaps, workouts, gear, and coaching ideas.