One of the reasons I am glad that I chose to run a late fall marathon is that I am a few steps behind everyone else who has earlier races this season. I had a few extra weeks before I started my training, and hearing about others who were starting to train really got me excited to jump in when it was time. As some of the other runners began doing their really long runs, I became prepared to do my own. And now, the fall racing season has definitely begun, and I have already been overwhelmingly excited by other runners and their accomplishments.
Last week I wrote about measuring progress. While I think sometimes it can be difficult to measure our own progress, sometimes when you see the progress that someone else exhibits it's as clear as day. There are a few bloggers who I follow and connect with every day…and in a way I feel like I was right alongside training with them over the past few months. But unlike my own self-doubt, I never once questioned their abilities. I could see their progress through what they have shared on their blogs, but even more than that I could sense their determination and confidence through their writing.
While I love watching pros like Shalane Flanagan race (and I find that very inspiring also) its much harder to relate because they is competing at an entirely different level and running is their job. For the rest of us, we need to juggle jobs, families, figure out our own nutrition, and do our best to manage aches and pains that could potentially become injuries. Most of us also don't have coaches and therefore are figuring out and navigating training on our own.
Seeing other runners overcome all of these obstacles and reach their goals is the most inspiring part of racing season for me.
A HUGE congrats to all of you who raced these past few weekends! Thank you for being so inspiring!
What inspires you while you are training for a big race?
Have you had any big/inspiring accomplishments lately?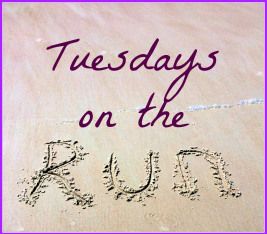 I'm linking up with Run The Great Wide Somewhere, MCM Mama Runs, and My No Guilt Life for Tuesdays on the Run. This week is "Blogger's Choice" so be sure to head over and check out what everyone else is sharing today!