We are sooo close to the end of 2020. But what does that really mean at this point? While we are entering 2021 with optimism, there are still many unknowns. While I don't feel like I can set very specific goals for 2021 (at least not race/time goals) I am planning for a successful year of running.
That is pretty broad, isn't it? I would love to have more specific goals and start working on a plan to achieve them but I also don't want to be frustrated if they don't work out due to circumstances out of my control. Instead, I'm thinking about short-term goals and other ways that I can have a successful year of running.
Planning For a Successful Year of Running
One of the biggest lessons I learned (or was reminded of) in 2020 is that a successful year of running doesn't need to mean fast race times or PRs. There are so many other ways to measure success. Successful running can even mean running less, or not running. Or working on other things, like strength, that will make you a better runner.
It can mean building a running community, supporting other runners, and learning from people who know more than you about a certain topic. It can mean trying something new, even if you fail at it. Most of all, a successful year of running is about the happiness that comes with whatever miles you run.
"Goals" for 2021
That being said, I did come up with a few goals that I would like to work towards this year. Without races in 2020 I found it was really helpful to have small challenges to work towards, with breaks in between. This is what I have in mind so far.
Run a faster 5k
Last spring I ran a PR by just a few seconds in a virtual 5k. I didn't put in training for it, and I've never really "trained" for a 5k. I keep saying it's something I want to do. This winter seems like the perfect time to work on this goal. I won't be tempted by longer races and I will probably want to keep my mileage lower anyway because of the weather and less daylight.
I'm not sure if I will sign up for a virtual 5k or just run it as a timed trial. If my local running store has any going on around the time I want to do my virtual race then I'd be happy to support them.
Make Strength Training a Priority
I've been very consistent with my strength training throughout all of 2020 and I plan to continue that this year. Over the last month as I have been running less I was able to focus more on strength. I want to be more intentional about shifting back and forth between focusing on strength vs running. You can't prioritize both at the same time, all year long.
My thought is that I will continue focusing on strength until I start working on training for a 5k, at which point I will shift my focus onto running for a few months. Then in the spring I will spend a month focusing on strength and cutting back on running.
Pencil in a fall long-distance race
My fingers are crossed that a fall race could happen. But as we know from 2020, anything can happen in a year. Since the fall is so far away I am leaving my options open, but hoping to do a half or full marathon in September or October. If I'm not comfortable racing in person yet then I may just want to do a virtual race just to give myself something to work towards.
I am very hesitant to plan much beyond the next few months, but having this "penciled in" will help me to structure my year. (Strength, speed, strength, recovery, long-distance training, recovery, strength.) I almost feel like it's laughable to be making plans for a year from now after everything we went through this year, but we need to stay positive and hopeful, right?
Other Ways to Have a Successful Year of Running
Here are a few other things I want to focus on this year:
Get enough sleep
Drink more water (this is hard for me in the winter because I'm not as thirsty!)
Maybe cut back a little bit on the wine…we'll see
Consistent mobility work- I downloaded some 10 minute workouts recently that I've started incorporating into my routine so I hope to continue that. Maybe start doing drills too.
Master some strength moves like the deadlift and chin-up/pull-up
Run Happy!
Last year I said to be stubborn about your goals, but flexible about your methods. And we surely learned that we need to be flexible about alot of things, including our timelines! Who knows what 2021 will bring but whatever it is, we are ready for it.
If you have a minute and would be willing to share some feedback, I'd love to find out what you enjoyed reading about this year and what you would like to see more of next year! You can fill out a brief survey here.
You may also like:
Running Goals To Keep You Focused Without A Race
5 Strategies for Achieving Your Running Goals this Year
Getting Organized to Achieve your Goals
Are you working towards any goals in 2021?
Would you be willing to do any virtual races next year or are you over them?
What is something you are going to work towards next year to help you be a better runner?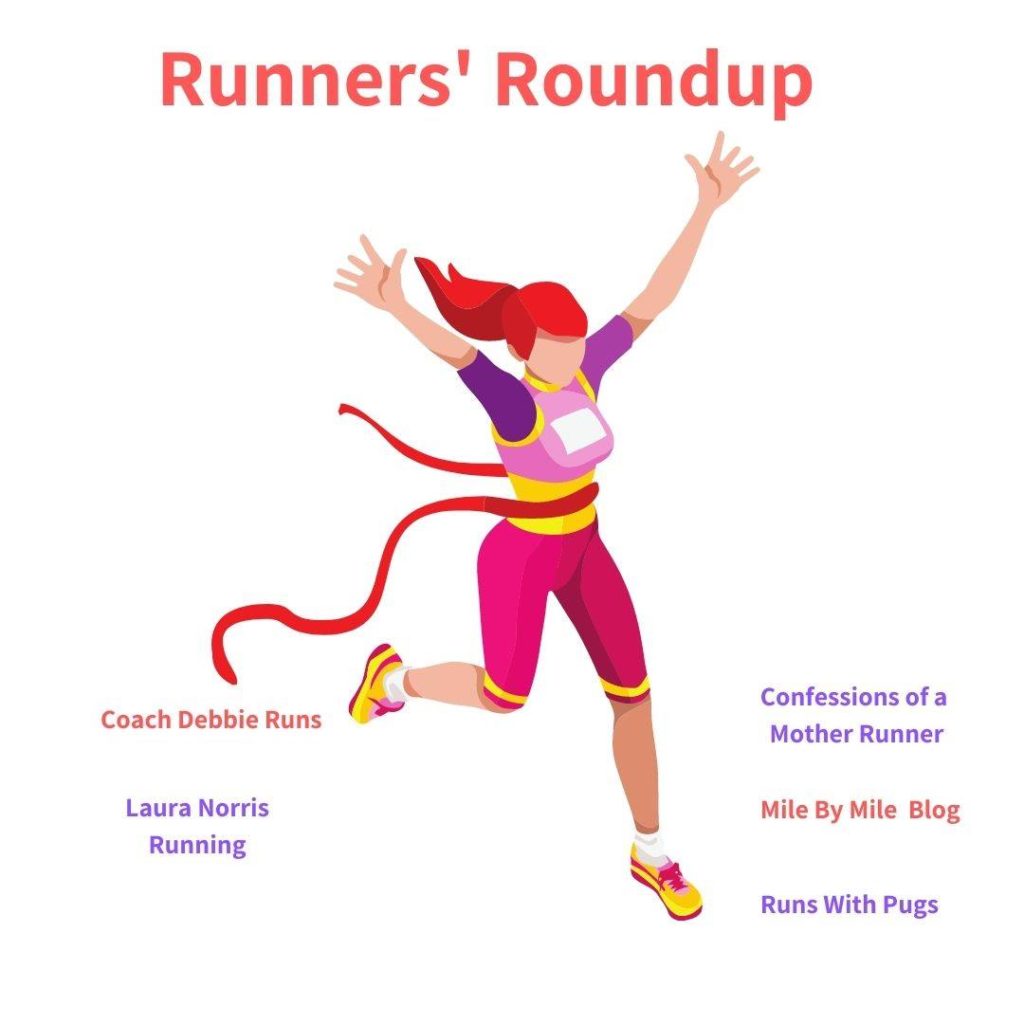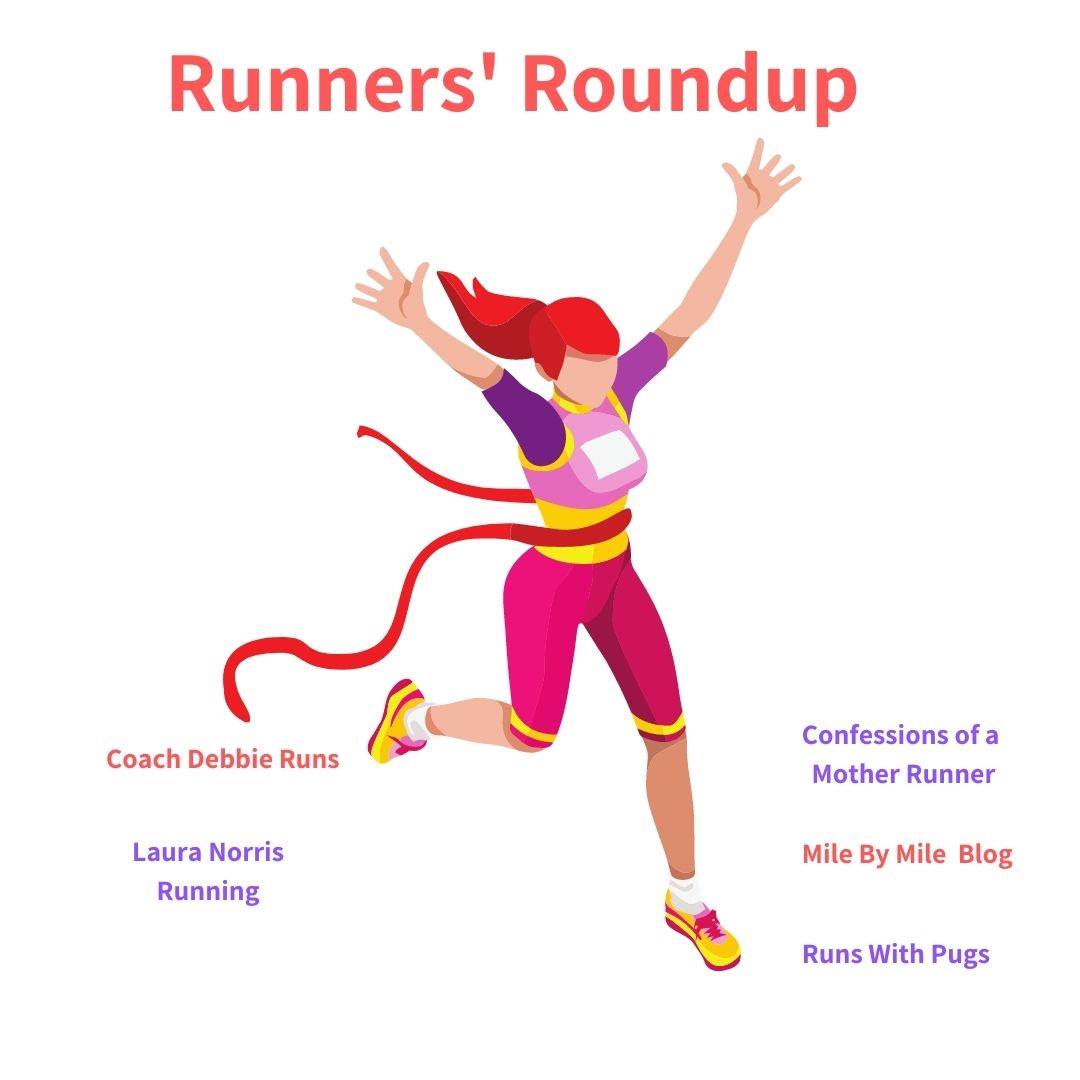 Now it's time for the Runners' Roundup! Link up your running and fitness posts below! Join myself, Coach Debbie Runs, Confessions of a Mother Runner, Runs with Pugs , and Laura Norris Running to post your favorite running tips, experiences, race and training recaps, workouts, gear, and coaching ideas.