Mobility is important for runners to help us move well and prevent injuries. Many runners will have more success by using strategies to increase mobility rather than just focusing on improving flexibility through static stretching. This is because stretching is passive while mobility is dynamic or active, resulting in the ability of your body to move through a greater range of motion. It involves movement and motor control, teaching your body to continue using that newfound range of motion. There are many ways to improve mobility, so it's important to find what works for you. Here are 8 ways for runners to improve mobility.
1. Myrtl Routine
Having a routine to follow makes any workout a bit simpler because you don't have to think about what to do. A few times a week I like to complete the myrtl routine. This works on hip mobility by opening up the hip joints in all directions. It doesn't take long so there is no excuse to skip it after a run.
2. Backward Rocking Stretch
I usually add on the backward rocking stretch also. I find that this is another good way to address hip flexion and it also loosens the low back.
3. Couch Stretch
For those of us who sit a lot during the day, it's important to open up our hip flexors. My favorite way to do this is the couch stretch. (Check out that link for tips on doing it correctly!) This really opens up the front of the hips, but should be used it conjunction dynamic stretches or drills to improve hip extension while running.
4. Squatting
I also think its important to squat throughout the day. I've read so much information about how this movement is one we used to be in all the time (back before chairs existed, and also when we were just learning to walk.) Sometimes when I am reading blogs in the morning I will put my laptop on the coffee table and try to do a few minute of squatting while shifting my hips around and alternate it with sitting in different positions to stretch out my hips.
5. Mid-back Mobility
I've been told by PTs in the past that I'm really stiff in my mid-back. If you don't have enough motion in one area, you will have too much motion in another area. This was the theory behind my SI joint issues. My PT showed me a few mobility exercises to loosen up my back. They are very similar to what is shared in this post: Middle Back Mobility
6. Ankle Mobility
Of course with all my foot/ankle issues its important to work on ankle mobility. Here are two ways to do that:
7. Yoga
Mobility can also be addressed through yoga. Vinyasa or flow classes improve mobility by focusing on breath, movement, and transitions between poses. I have enjoyed using the "Athletes for Yoga" app but there are also plenty of free yoga videos on YouTube. You can look for a routine that is geared toward runners.
8. Foam Rolling
Finally, there is foam rolling! I think of foam rolling as a piece of mobility, but it needs to be paired with some of the other exercises I listed above. Rolling will help to loosen and release muscles, but then we need to practice putting our bodies into the positions using that newfound range of motion. Here is an article with info on foam rolling. Also, I wrote a post about different ways types of self-myofascial release.
You may also like:
Hypermobility and Increased Injury Risk for Runners
4 Easy Ways To Warm Up Before Your Run
What is your favorite way to work on mobility?
Do you ever squat throughout the day?
What is one area you think needs mobility work?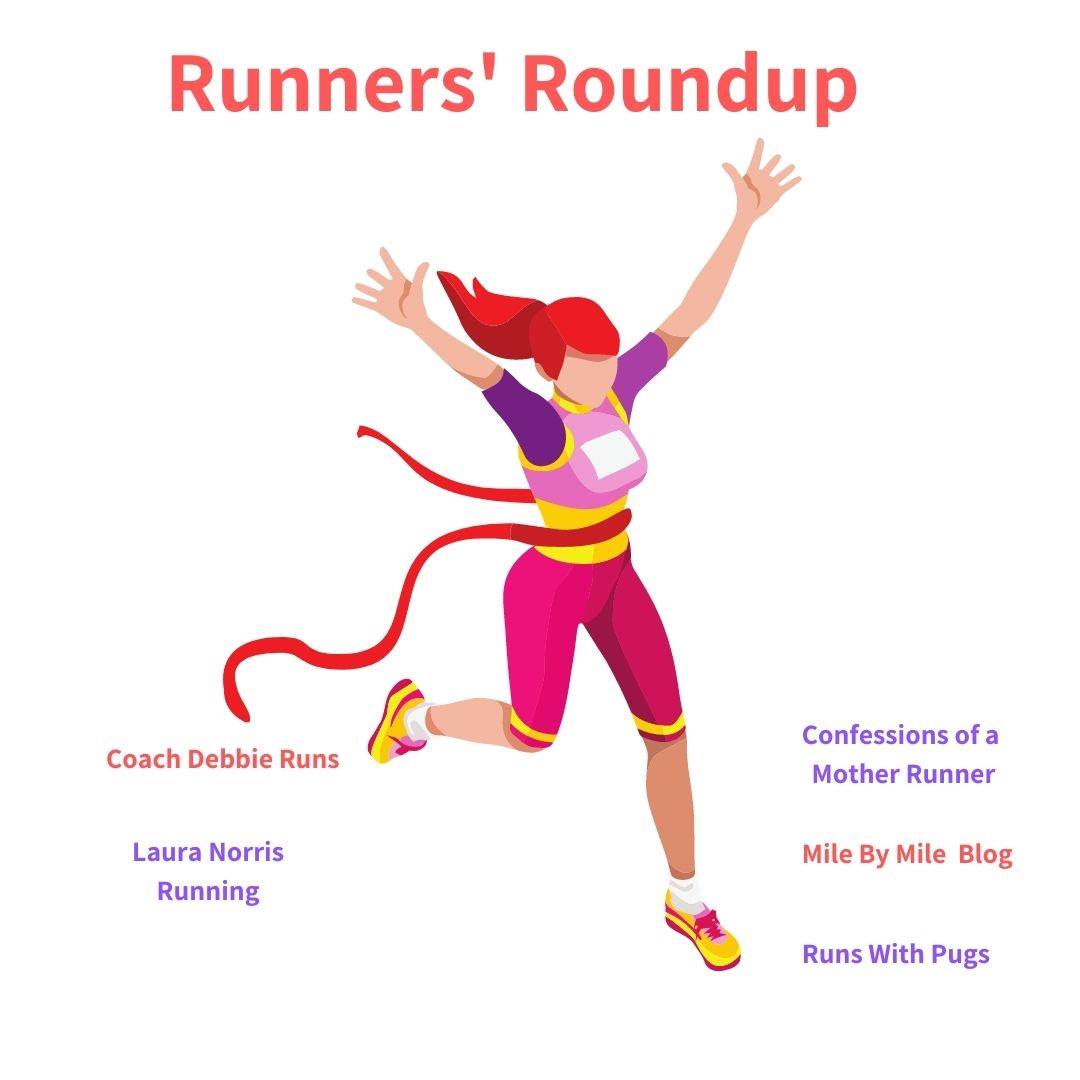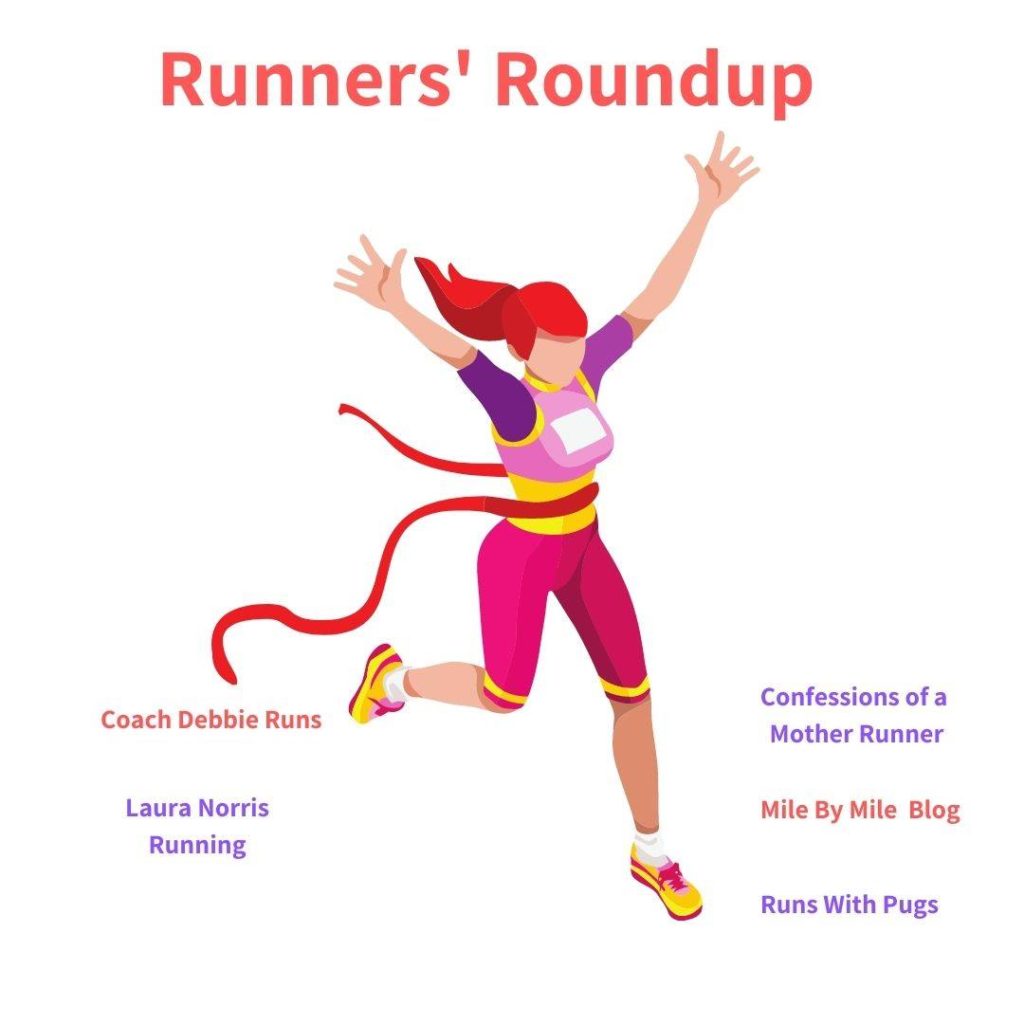 Now it's time for the Runners' Roundup! Link up your running and fitness posts below! Join myself, Coach Debbie Runs, Confessions of a Mother Runner, Runs with Pugs , and Laura Norris Running to post your favorite running tips, experiences, race and training recaps, workouts, gear, and coaching ideas.