When I think back on my running journey, it's kind of crazy to think about how much I have changed since I started running. I think part of this is just due to getting older. I started running races when I was 23, and I think most people change quite a bit from their early 20s to mid 30s anyway. However, I feel that being a runner has played a part in shaping me into who I have become over the years.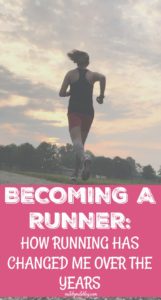 When I think back on my lifestyle before running, it's hard to believe that I was the same person. I guess my fitness journey really started when I was in college and began exercising regularly. However, during that time I was otherwise living a very unhealthy lifestyle (as many colleges students do). Luckily, as I began life in the "real world" I began making some healthier choices and my lifestyle slowly began to change for the better. The big changes though, happened once I really fell in love with running.
I wasn't the type of person who decided I wanted to do a race and then started running more to train for that. Instead, I was already working out 5-6 days a week and running was a part of that routine. Gradually I found myself wanting to run more. I would go out and run for an hour or more, just because it felt good. I wouldn't even set a mileage or time goal for a run, but I many weeks I would find myself going farther than the week before. This was before the days or GPS watches so I really just knew how long I was running for, not how far.
Finally in 2007 I decided I might as well run a half marathon. I didn't follow a "training plan" (at least not that I remember), I just continued with my regular workout routine and added in longer runs each week. Crossing that finish line for the first time was one of the most memorable experiences in my running history. From that point on I felt like I was a real runner.
Here are some of the ways that I feel like running has changed me:
Led to Healthier Eating
After college I tried to start eating better, as I was also exercising more. Looking back I don't know if I would still stay my diet was "healthy", but the effort was there. As I started running more and reading more about how to fuel for running I gradually started to change my diet. It's definitely gone through phases over the years. I've learned that a healthy diet is about fueling mostly with real foods that make you feel good, while also enjoying what you eat.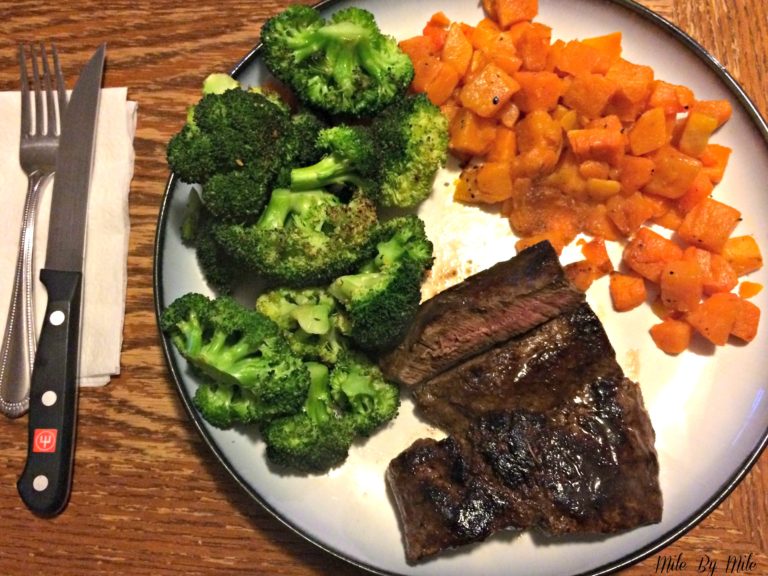 Made me a Morning Person
Believe it or not, there was once a time when I could stay up until 3am and sleep until noon the next day. Now, I'm in bed before 9 and up by 5 most days. Again, this could just be something that comes with getting older, but for a long time it was running that got me out of bed at an early time. I remember when I was in graduate school and also working full-time I learned that if I didn't get in a workout before I started my day that it just wouldn't happen. I started getting up at 5 to go to the gym on days that I had work and class and learned I felt so much better when I would start the day with a workout.
Became a way to relieve stress
Before running was a part of my life I didn't really have a way to deal with stress. Maybe there were less stressors in my life then but it's important that everyone has something that they can turn to to help them relax. I'm glad I found something positive to help me with this.
Improved self-confidence
In many ways I think that running has helped me to gain more self-confidence. Navigating early adulthood is not easy, and at times for me it was a struggle as I was figuring out what I wanted to do with my life and getting started in my career. Running was something I was able to take pride in, because there are always small accomplishments to celebrate.
Shift from "Weight Loss" to "Fitness" and more
While I may have started working out to avoid weight gain, my perspective has definitely shifted over the years, especially as I learned to really love running. I learned it was about being fit vs skinny, and even more than that it's about just doing something active that makes you feel good.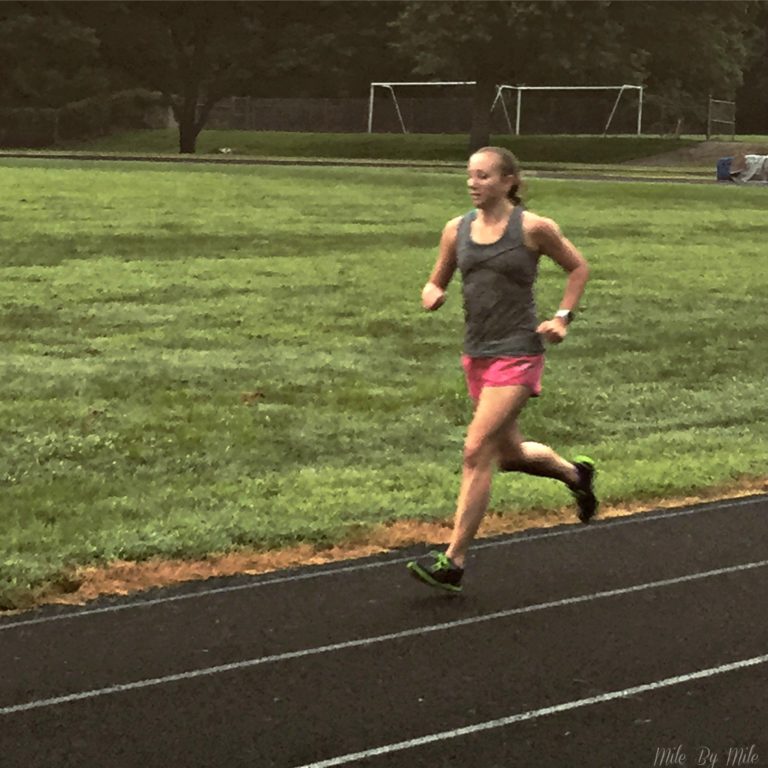 It's always interesting to look back on how things have changed over the years. I feel like I am at a point in my running where things will likely change drastically over the next few years. That's the nice thing about running- it can easily meet your needs at whatever point in life you are in. While running may take a backseat as I get further into my pregnancy and then learn to navigate motherhood, I know it is something that will always be there for me. I wonder what I will have to say about my running journey another 10 years from now.
[Tweet "How has running changed you? It's always interesting to reflect on how we've changed over the years! @milebymilerun"]
How has running changed you?
Has your running changed during different phases of your life?
Did you start running for one reason and then keep up with it for a different reason?
I'm linking up with No Guilt Life, MCM Mama Runs, and Marcia's Healthy Slice for Tuesdays on the Run!