It's that time of year when many runners are getting started with training for a fall race. Maybe your training has already begun, or maybe you have a few more weeks before you get started. There are many resources available about how to actually train for a race, so hopefully you are feeling prepared and confident about your training. However, have you thought about how to prepare to train?
Often times the training we endure is actually harder than the race itself. I like to think of the training as a process and something to be enjoyed. You will spend anywhere from 10 to 20 weeks training for a race that will only last for a few minutes or hours (depending on the distance). As many people prepare to dive into training, I thought this would be a good time to share some tips on preparing to train for a race.
How To Prepare to Train for a Race
1. Make a plan
Find an appropriate training plan and decide how you are going to fit training into your life. Will you be willing to get up and run early in the morning? Are you prepared to give up Friday nights out so you can get up early on Saturday for a long run? Figure out a way to make it work for you. Write your plan down or hang it up somewhere that you will see it everyday.
You can also consider working with a running coach! A coach can either write you an individual training plan, or work with you one on one (in-person, online, or a combo) or as part of a group. It really depends on your budget and the level of support you are looking for.
Also, this may go without saying, but you will need to choose your race!
2. Experiment with food
You may have heard the important rule to never eat anything new on or right before race day. If you plan to make some changes to your eating while training, I think it's a good idea to make gradual changes before the training even starts. As bad it would be to feel sick on race day, you also wouldn't want to feel sick during your first 20 mile run. Try to think about how you will fuel your runs, and test out some of those foods before the training period begins.
3. Build a base before you train for a race
Make sure you are ready to follow your training plan. If you go from running 5 miles per week to 40 miles per week, you are asking for an injury. Slowly build your mileage to a point where you feel ready to begin week 1 of your training. You can also follow a longer training period and use the first 4-6 weeks as a base building period.
4. Read and research
Look into resources about the race distance you will be running. There are plenty of books about running as well as websites and running blogs. You can look into supplementing your running with cross training and strength training, nutrition for runners, and much more.
You can check out my favorite running books here!
5. Get supplies to train for your race
Do you have a good pair of running shoes? (The should be replaced every 300-500 miles!) Now is a good time to make sure you have a decent supply of running clothes, so you can train in the same clothes you might wear on race day. Also think about things like quality socks, a foam roller, and a GPS watch.
Here are some of my favorite products:
You may also like: 10 Essential Pieces of Marathon Training Gear
6. Consult other runners
Don't be afraid to ask questions to more experienced runners about what to expect. If you don't know anyone who has trained for your distance before, it's not hard to connect with runners on social media! You can follow me on Instagram at milebymile.
7. Recruit running buddies
Even if you can't get someone you know to race with you, you can still try to get them to run with you for some of your training runs. Maybe they could join you on 5 miles of your 10 mile run. You could also look for running groups in your area to find other runners to train with.
8. Find running routes
Figure out some safe and interesting places where you can run to avoid getting bored. You might need to drive somewhere to get in a long run, or maybe you can check out nearby trails, tracks, or parks. It is also helpful to have a back-up plan in case of bad weather, like the treadmill. If you have access to a gym or an indoor track you may need to utilize those areas from time to time. It's important to make sure safety is your priority when you are training for a race.
9. Get motivated to train for a race
Choose a goal and get excited about it! Come up with some smaller goals along the way. For example, after completing your first 20 miler, maybe treat yourself to a pedicure. Whatever will keep you motivated! Tell people about your goals (or just about your race if you are nervous to share your specific goal). Picture yourself crossing the finish line on race day, preferably with a huge smile on your face.
10. Rest up!
Enjoy this time before all the hard work starts! Get into a good sleep pattern and start eating well so your body is ready for all the hard training you are about to put it through!
You may also like:
10 Things to Do the Day Before a Marathon
How to Adjust Your Training Plan When You Miss a Run or Workout
What To Do The Week Before Your Race
New runners: What questions do you have about preparing to train for a race?Experienced runners: What are some ways that you prepare to train for a race?
Getting ready to train for a race? Consider working with a running coach! I have 2 more spots open this summer for fall training!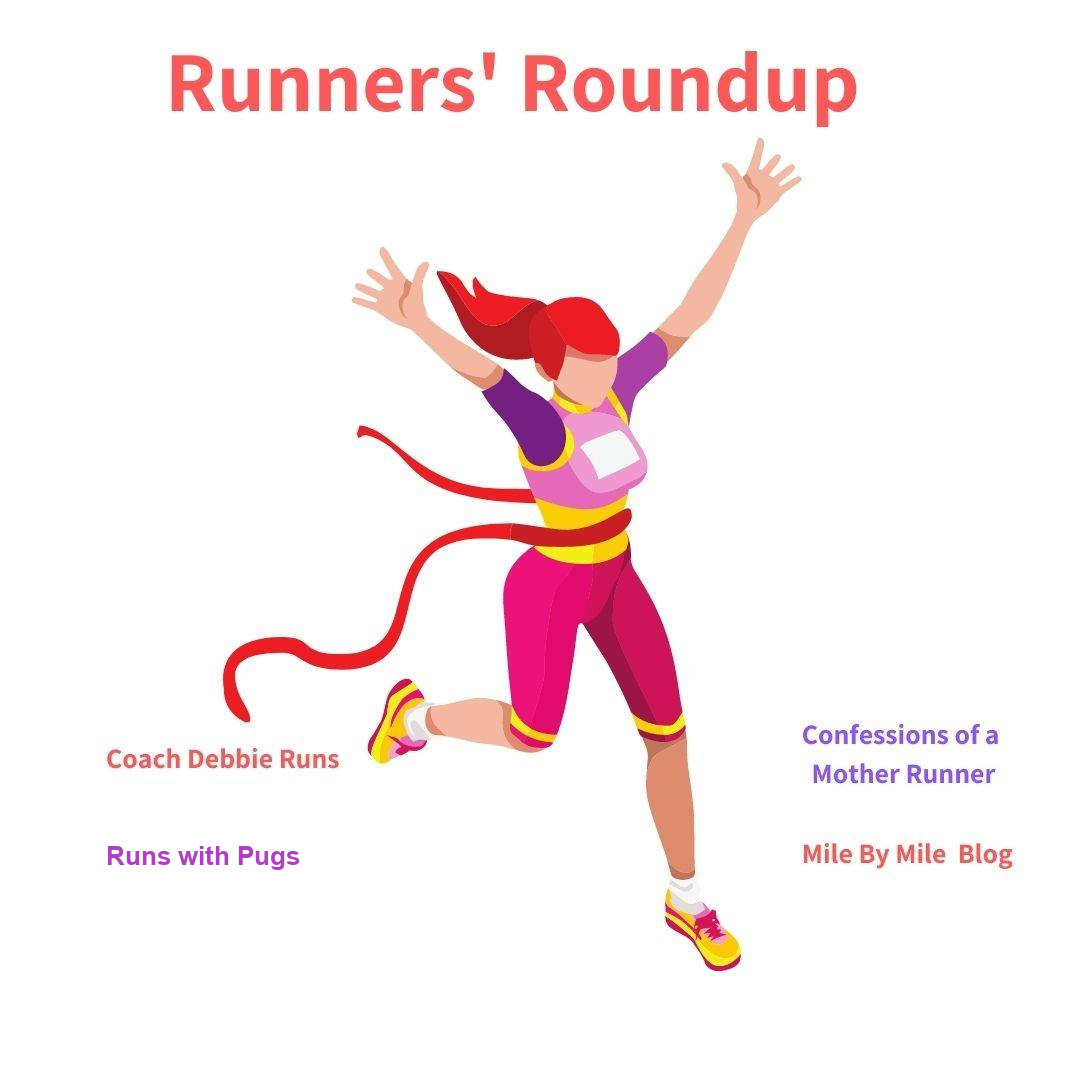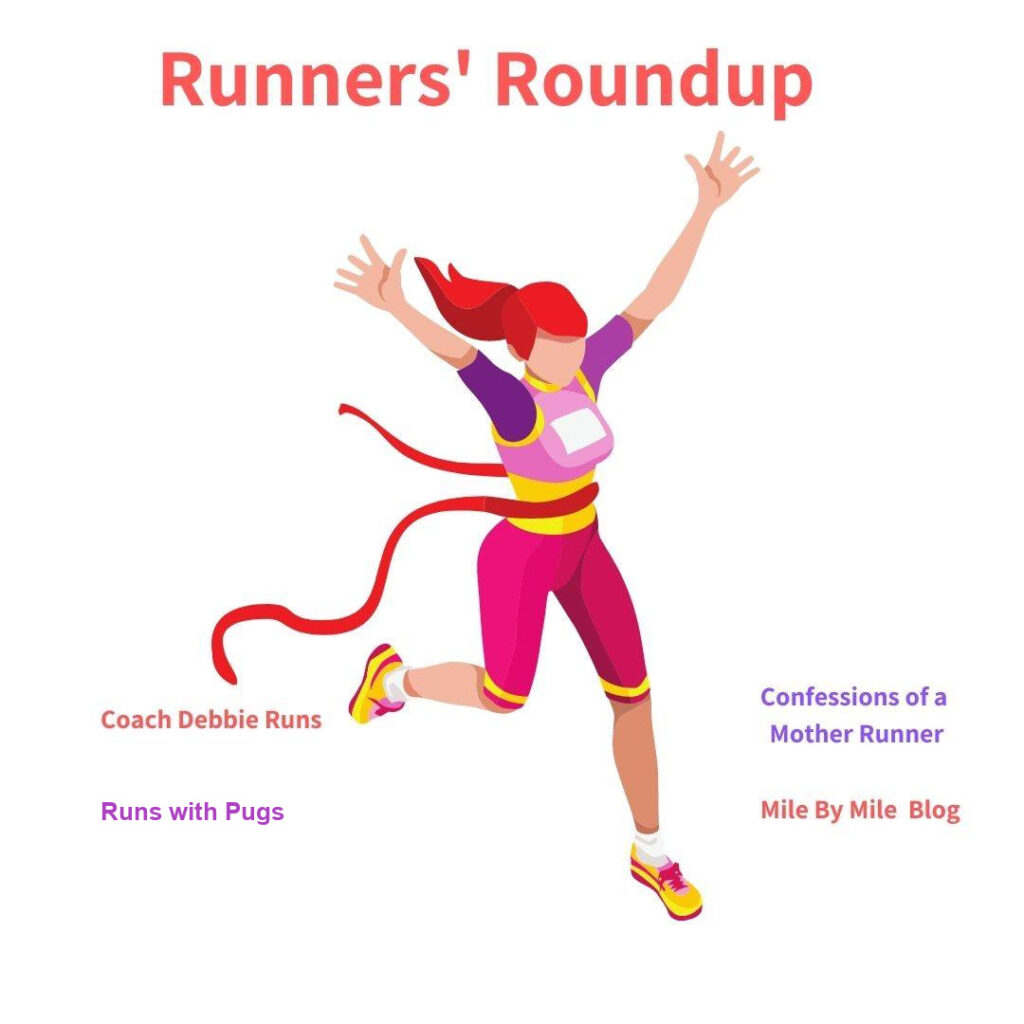 Now it's time for the Runners' Roundup! Link up your running and fitness posts below! Join myself, Coach Debbie Runs, Confessions of a Mother Runner and Runs with Pugs to post your favorite running tips, experiences, race and training recaps, workouts, gear, and coaching ideas.