I wanted to start off today's post by sharing a couple of exciting announcements! You may have seen on Instagram yesterday that I was selected to be a PRO Compression ambassador! I almost dropped my lunch out of my mouth when I read the E-mail because I applied last year and was not selected, but figured it was worth a shot to try again this year. As you know I LOVE PRO Compression and basically wear their socks 24/7 so I am excited to "officially" support them in 2015!
Also, Class Pass has finally come to the Baltimore/Annapolis area! My friend in Boston was telling me about this a month ago and I was really jealous that we didn't have it here. Well, a few weeks later I was contacted about Class Pass coming to Baltimore! I'll be trying it out for the next month and am also an affiliate so if you are interested you can sign up here or click the image in my sidebar! I'll be posting more about the classes I try out over the next few weeks as well.
Ok, so on to today's topic: tough race experiences!
When I think back on the races that were the most challenging for me, one word comes to mind: HILLS. I guess I have never been good at running hills (probably because you need glutes to do so and I don't have any- or maybe it's the other way around?) I'm going to talk briefly about the top 3 races that were my most challenging and what I learned from each.
Marine Corps Historic Half 2010
Pretty sure I was injured when I ran this. My friends who live in DC were running it and I decided to join them. This was back when I wasn't racing regularly and had started having hip pain. Thinking back to racing this long ago makes me cringe a bit- I didn't know anything about gels, foam rolling, or core strength back then. This was my slowest half-marathon and pretty much the only thing I remember about the course is a monster hill at mile 11. The kind that you are better off walking up because it forces you to run so slowly.
Lessons learned: Look at the elevation map before a race, don't run when injured
Maryland Half Marathon 2013
This picture was taken after I crossed the finish line, but it's pretty much how I looked for the whole race after mile 5. The course is really hilly, which I knew going into the race. I had completed this race the year before and knew what to expect. The weather was hot and humid and I went out too fast. Rob had the same issues and he had to walk quite a bit too. I still managed to get a decent time, probably because of my fast miles early on. It was a rough one and I really considered not running any more half-marathons during this race.
Lessons learned: Don't go out too fast, adjust your race day goals to the weather, train for your course (HILLS!)
Baltimore Marathon 2013
I guess this is the post where I show all my bad running photos. I had a great training cycle for this race only to crash and burn on race day. Those Baltimore hills got me again- even though I knew exactly what I was in for. I was on track for a huge PR and then walked up every hill after mile 15. This slowed my time significantly and I ran a minute slower than my PR. My mindset was decent throughout this race, but I gave up mentally and definitely could have pushed harder at the end.
Lessons learned: Do more hill work, don't go all out on the downhills, your mind tires before your body- you need to keep pushing through!
As you can see, a common theme here is that I get defeated by hills– it may be physical or mental or both, but it's something I need to work on. Over the past 6 months I have started doing hill work and noticed a lot of benefits. It would help if we had some bigger hills where I run but I will have to work with what I have for now.
I also started working on my mental strength after the Baltimore marathon. Now I really try not to allow myself to walk during training runs so that I don't expect to do the same during a race. I also remind myself to keep going when my mind wants to allow my body to give up. During the Raleigh Marathon it was really hot and hilly but I was able to keep running the whole time because my mind wouldn't let my body stop. I had also run high mileage during training so my body was used to running on tired legs.
I think it's the tough runs and races that make us into stronger runners.
Thanks to April, Patty, and Erika for suggesting we take a look back on some of these races that may have been a struggle, but allowed us to learn and grow as runners.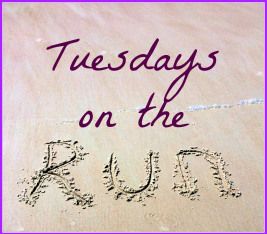 What lessons have you learned from your toughest races?
Do you notice any common themes around runs/races that were a struggle for you?