Proper fueling before a run is so important, and can really impact how we feel on a run. It can be tricky to figure out the timing of how long to eat before running as well as what will sit well in your stomach. As morning runner, I've found that it works well for me to have a pre-run snack when I wake up and then start my run within an hour of eating. These pre-run snack ideas for runners can be grabbed quickly as you are getting ready to head out the door.
Timing of the pre-run snack
Over the years I've found myself running at different times of day. Initially I ran after work in the late afternoon/early evening. I then transitioned to a mix of morning and afternoon workouts. Now I always run in the morning, but the start time of my run can vary based on my schedule.
The one thing I know about myself is I don't like to eat a huge meal before a run, but I do like to make sure I have something in my stomach. Even if I am starting my run at 4:30 am, I like to give myself a few minutes to have coffee and eat a pre-run snack. Personally, I have found I can run pretty soon after this so I don't need to give myself time to digest, but everyone is different.
Considerations of your pre-run snack
When considering a pre-run snack I think about a few things: What will sit well in my stomach? What will sound good to me at 5 am or whatever time I need to eat? What will give me sustained energy for my run? What will be easy to eat in the morning?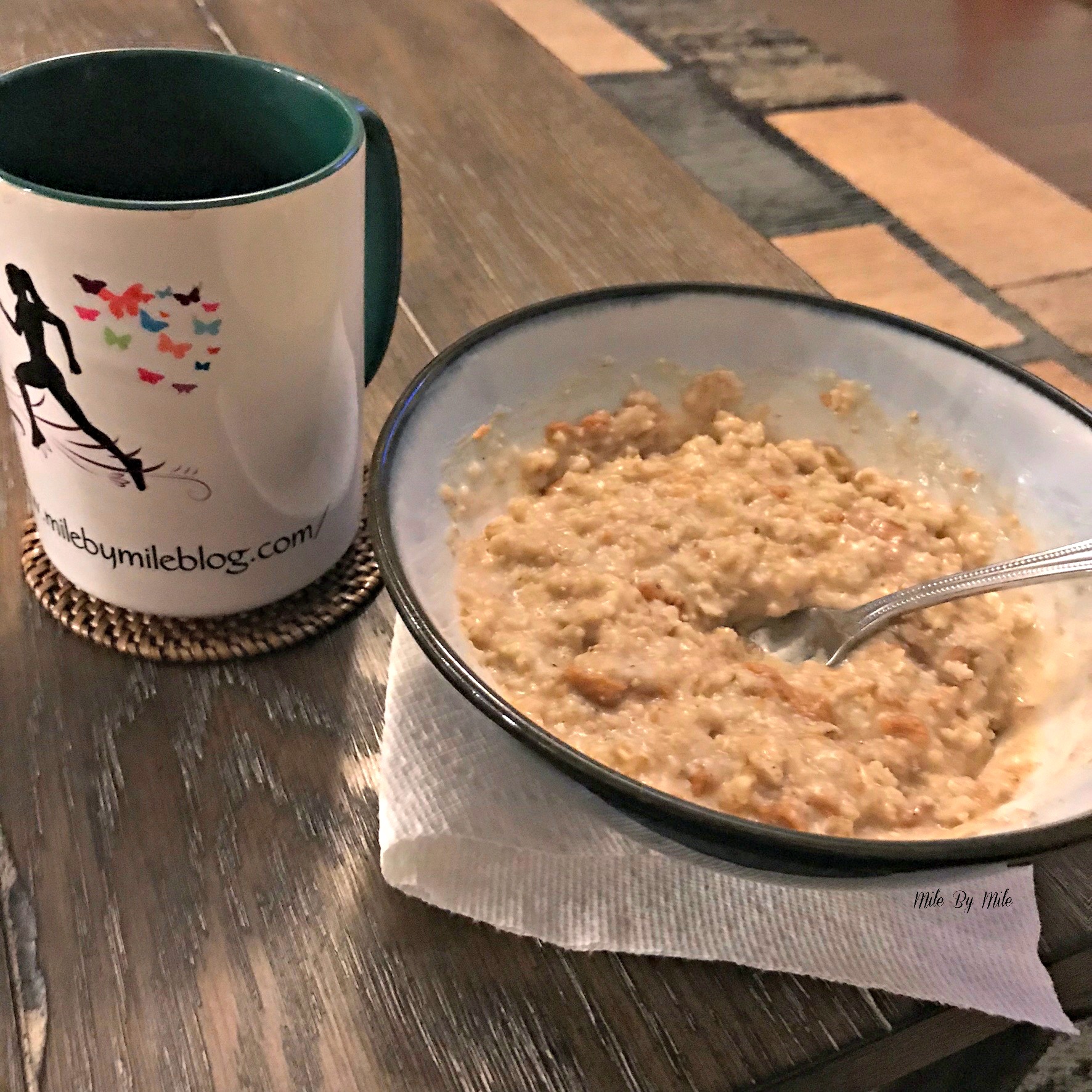 If you are looking to change up your pre-run snacks, those are some things to consider. You might want to play around with how much you can eat before your run and how soon you can eat before you start running.
What about fasted runs?
A few years ago I wrote a post about trying a fasted run. At the time I wasn't always eating before a run. Since then I have found that eating something before a run works better for me. Based on what I have read and my personal experience, the benefits to eating something before running outweigh any possible benefits to fasting.
Pre-Run Snack Ideas for Morning Runners
Toast with peanut butter/almond butter
Banana with peanut butter/almond butter
Oatmeal (with mix-ins like nuts, nut-butters, fruit, etc.)
Low-sugar cereal like cheerios
Honey stinger waffle
Superhero muffins from Run Fast Eat Slow
Chocolate Chip Oatmeal Snack Bars
Whole wheat waffle or pancake with nut butter
Trial and error with pre-run snacks
Figuring out what works for you may take some trial and error. As you can see there are a range of foods I included in my list. Some are much lighter snacks and some are heavier. Some include fats and some are mostly carbs. You will also need to adjust how much you eat based on how long you will be running for.
Before having my son I would almost always eat a banana (sometimes with nut butter) or a honey stinger waffle before I ran. That worked for me. After having him, I was pumping before my runs and needed more fuel. I started eating a bowl of oatmeal with PB while I pumped before I ran. Then we found out Grayson had a nut allergy and I stopped keeping PB in the house. Now I make a batch of the chocolate chip oatmeal snack bars and eat those every morning before I run.
They key is trying different things and finding what works best for you! It also helps to have a few different options that you like.
You may also like:
How I Plan My Morning Routine to Fit in an Early Run
Injury Recovery and Nutrition
5 Ways for Runners to Save Time
What are your favorite pre-run snacks?
Can you eat a full meal before you run or do you eat snacks?
Have your pre-run snacks changed over the years?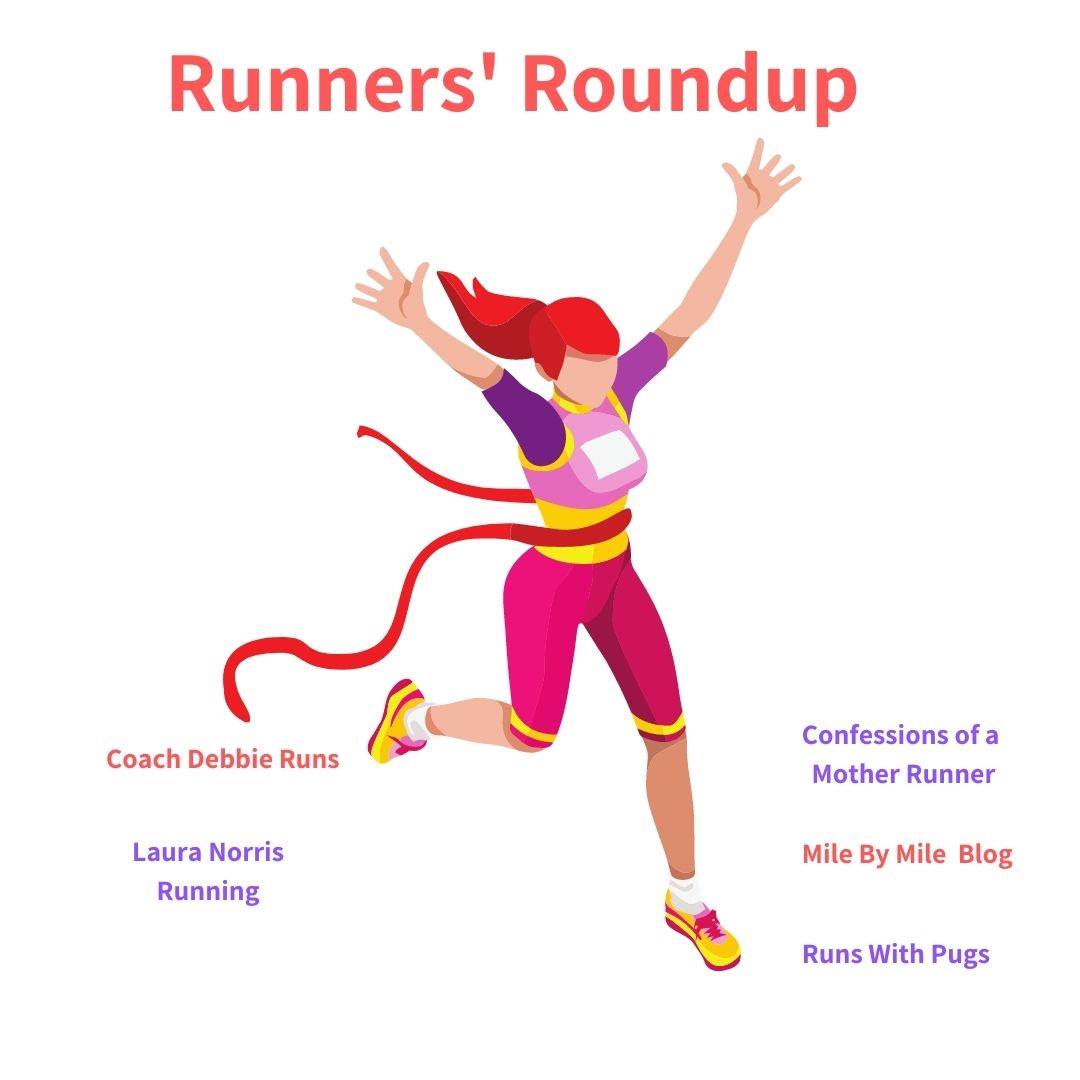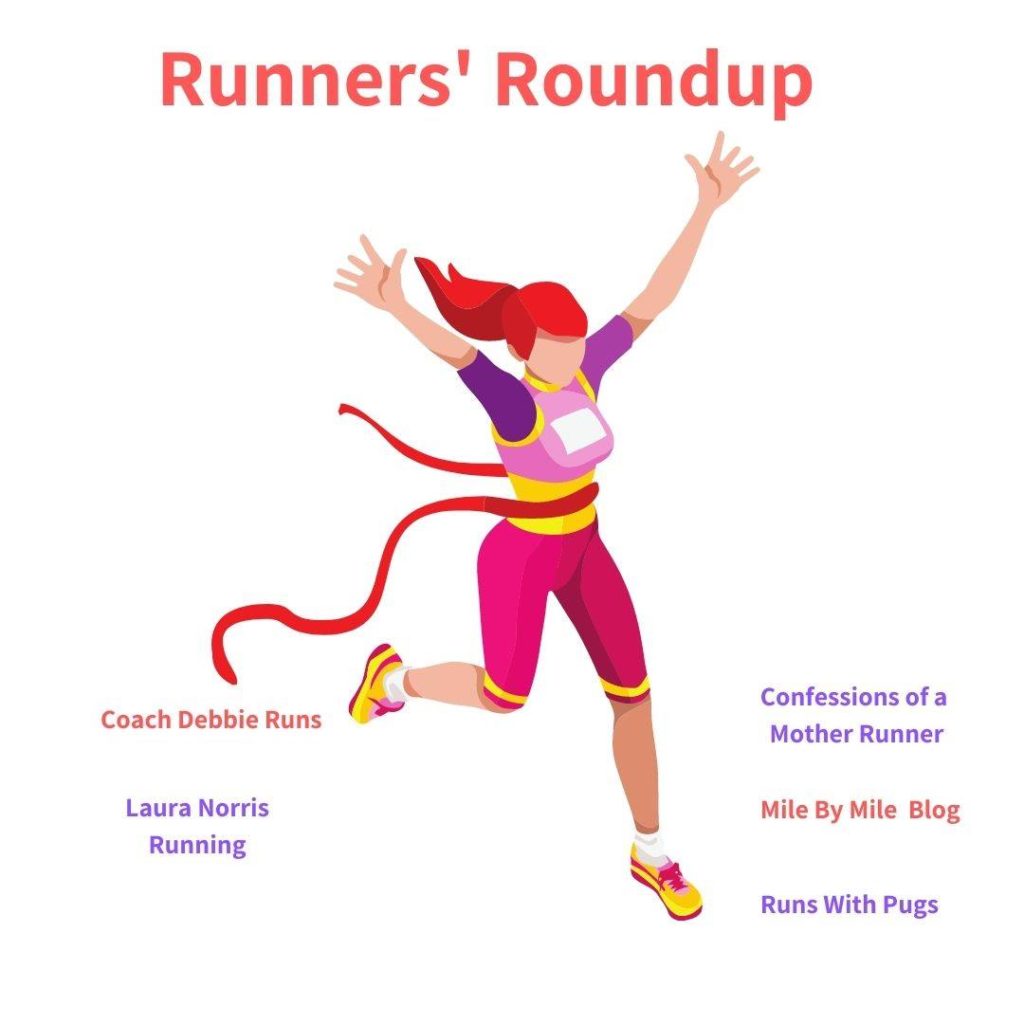 Now it's time for the Runners' Roundup! Link up your running and fitness posts below! Join myself, Coach Debbie Runs, Confessions of a Mother Runner, Runs with Pugs , and Laura Norris Running to post your favorite running tips, experiences, race and training recaps, workouts, gear, and coaching ideas.