If I had my way I would probably run 6 or 7 times a week. However, I know that's not realistic. Even when I am in my best shape and 100% healthy, it just won't work for me for a few reasons. I've learned that I need at least 1 full rest day per week, or at least one day of really light exercise. Also, running can be time-consuming.  I need to make time for other workouts in order to stay healthy.
Over the past 6 months or so, I've been sticking to running 3 days a week. Honestly, I would like to be running 4-5 days a week. I have come to terms with the fact that this is working for me right now. It doesn't mean I will never get back to running more days eventually. I've even embraced the fact that there are many benefits to running 3 days a week.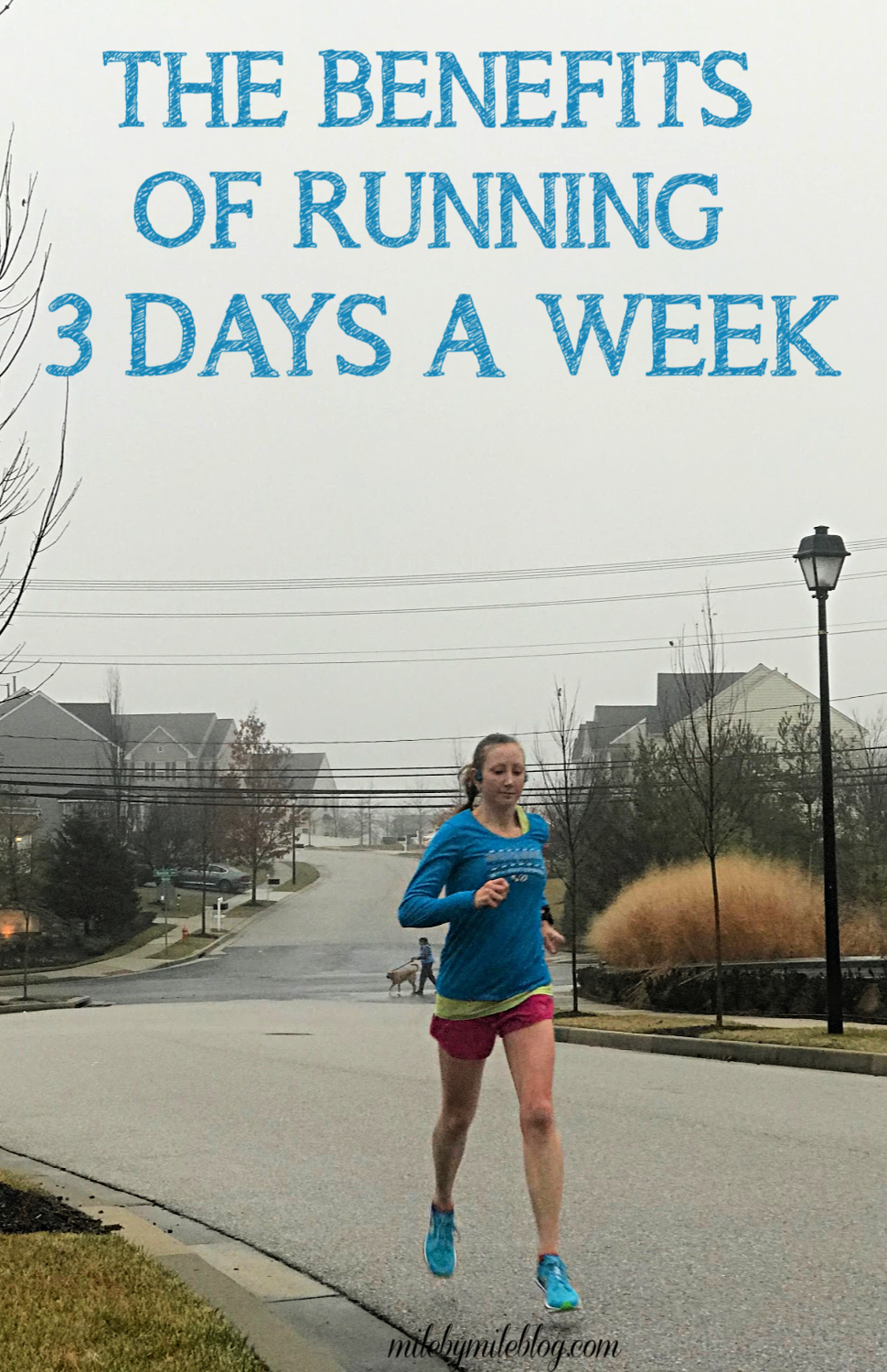 More time for recovery
By running 3 days a week, I know I can always plan 1 "off" day between my runs. I talked about this a bit when I shared how I schedule my weekly workouts. If I bump it up to 4 days a week, then I will be doing back to back runs at some point. I also find that if I take it really easy on my cross-training day, that works as an active recovery day helping me to prepare for my next workout.
 More time for strength training
Right now I am working with the Running for Real Strength Training Program and following a strength training plan that involves 2 workouts per week. These workouts don't take too long. (About 45 minutes with a warm up.)  But I don't really have time to tack a run onto that in the morning. In order to run on a strength training day I would either have to keep the run really short or do one of my workouts after work. (I'm always too tired when I get home from work to even think about working out!!)
More time for cross-training
I've been running 3 days a week, strength training 2 days per week, and taking 1 rest day each week. This leaves one more day that I have been using for cross-training. There are some weeks that  I go to the gym and use the elliptical or pool, but most of the time I just hop on my spin bike and the intensity of my workout can vary. Lately I've been taking it easy to prepare for a long run the next day.
Still get in a long run and tempo/speed workout
By running 3 days a week, there is still time for a long run, an easy run, and a tempo or speed workout. When it comes to running, I like to think that the #1 priority is not getting injured. So if running less will help prevent that, then it's worth it even if you miss out on building some of the mileage like you would from other training plans.
Schedule can be more flexible
It can be challenging when you are training for a race and have 5 tor 6 specific running workouts to do each week. What happens if you miss a run? What if there is lightning during the morning when you are supposed to do your speed workout? A 3 day per week running schedule means you will have more flexibility to move around your workouts. You would still want to stick with running every other day when possible.  However, you will most likely still be able to get all your runs in even if there are unforeseen circumstances.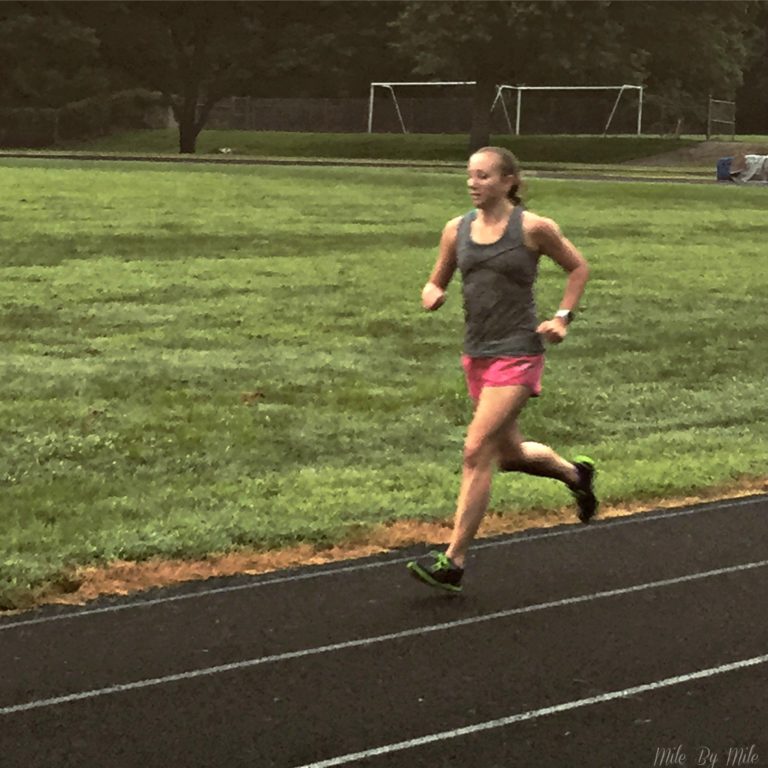 A 3 day a week running schedule is not for everyone, and most often in order to really advance your running you will probably want to run more than that. However, for beginners, anyone injury prone or coming back from injury, or training for shorter races, this may be something to consider. Last spring I coached Rob for the Cleveland Marathon using a 3 day running schedule and he ran a huge PR because it allowed him to run consistently and not get injured.
Download my FREE 4 week workout plan to see how you can create a schedule with 3 days a week of running!
If time and injury were not issues, how many days a week would you choose to run?
Have you ever followed a 3 day per week running schedule?