A while ago I stopped listening to music while running. This was for a few reasons, including safety and wanting to enjoy the experience of running, while also focusing on my workout. However, a few years ago I decided to try listening to podcasts during some of my longer runs. Today I'm sharing the best running podcasts to listen to on a long run! (This was originally written in 2020 and updated in 2023.) In case you missed it, I also wrote a new post with my favorite podcasts for treadmill runs!
When I listen to podcasts I keep the volume low, I use AfterShokz headphones so I can still hear my surroundings, and I only listen to them when I am not trying to follow a workout. I would say I maybe listen to podcasts while I run about 3 times month.
The Best Running Podcasts to Listen to on a Long Run
The following are podcasts that I listen to regularly when I am doing long runs. Each week before my long run I set up a playlist in my Apple Podcasts app and I always check these podcasts to see if there are new episodes I want to listen to.
Ali on the Run Show
I started reading Ali's blog back in 2011, when I was getting ready to run my first marathon. Now she has a fun podcast and interviews all different people. While there is plenty of running talk, the conversations are not just about running. She has some really interesting guests on her show and it's always entertaining to listen to these episodes!
Recently Ali was diagnosed with breast cancer and just had surgery. She has talked about this a few times on her podcast and isn't sure how much she will be able to keep up with new episodes over the past few months. I'll be planning to continue supporting her by listening whenever I can. There is also a GoFundMe page set up to help pay for her medical expenses.
Some Work All Play
This has become one of my favorite podcasts over the last few years. It's hosted by David and Megan Roche, authors of "The Happy Runner" book. They talk about all different topics, including running, and are running coaches who also have degrees in law and neuroscience. I always learn so much from these episodes!
I'll Have Another Podcast
This podcast is hosted by Lindsey Hein and she interviews all different runners. It feels like you're just listening to a conversation between two runners, and these episodes are easy to listen to on a run. Lindsey also has another podcast called "Why is Everyone Yelling" that is about various parenting topics! (She is a mom of 4 boys.)
Rambling Runner Podcast
I first started listening to the Rambling Runner when Ali (see above) started doing a series with Matt called "Ramblings on the Run". Then I joined in the Rambling Runner race series this spring when all the races were getting cancelled. During that time he did some podcasts leading up to the races. This is another easy to listen to podcast with a focus on amateur runners who are doing great things.
The Strength Running Podcast
On this podcast Jason Fitzgerald interviews guests and talks about everything related to running, from running faster, to preventing injuries, to getting stronger. There are lots of good tips in here with some great experts from different areas of running.
Hopefully this list will give you seem new ideas of podcasts to listen to on your long run! If you don't listen to running podcasts, I definitely recommend giving some of these a try!
You may also like:
Top 10 Running Books to Help You Run Your Best
How Can You Maintain Motivation for the Long Run?
Avoiding Boredom While Marathon Training
Do you listen to running podcasts?
What other running podcasts do you recommend?
Do you prefer listening to music/podcasts/audiobooks while you run or not listening to anything?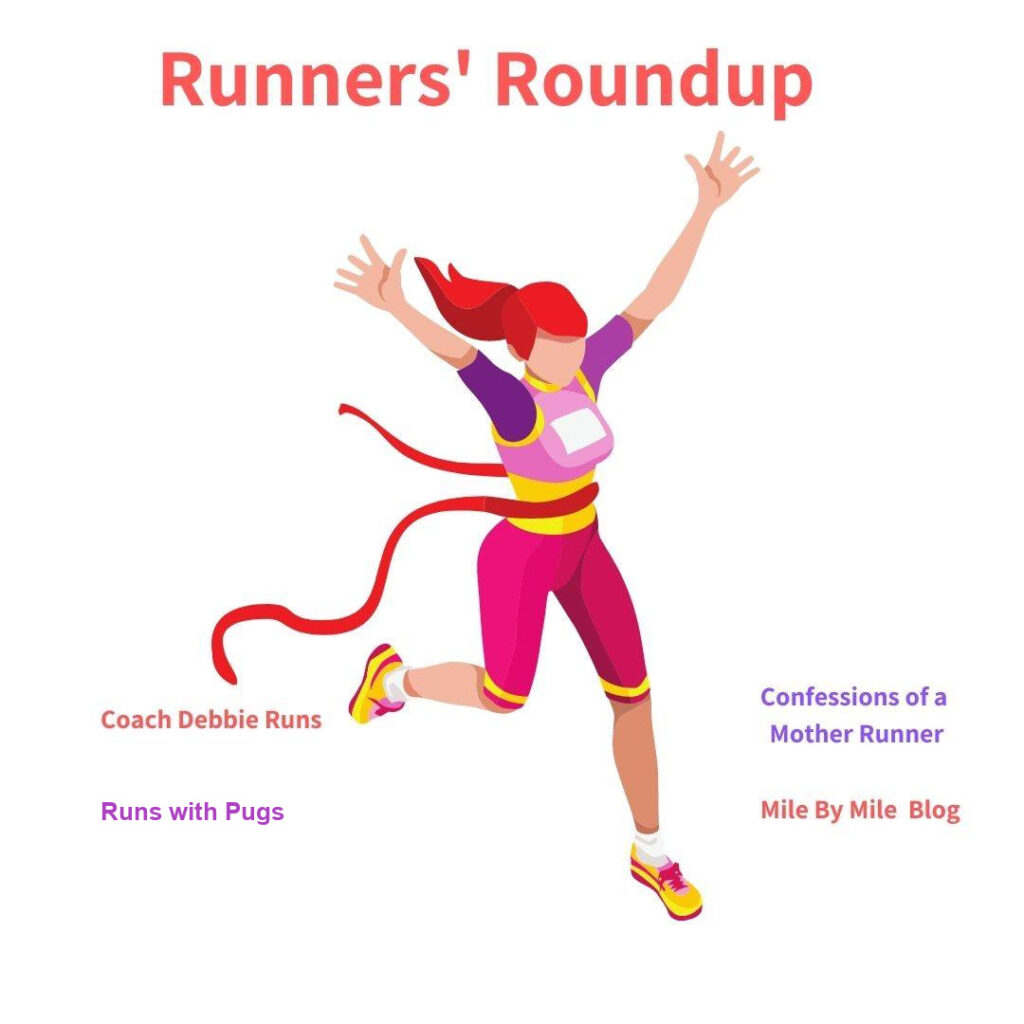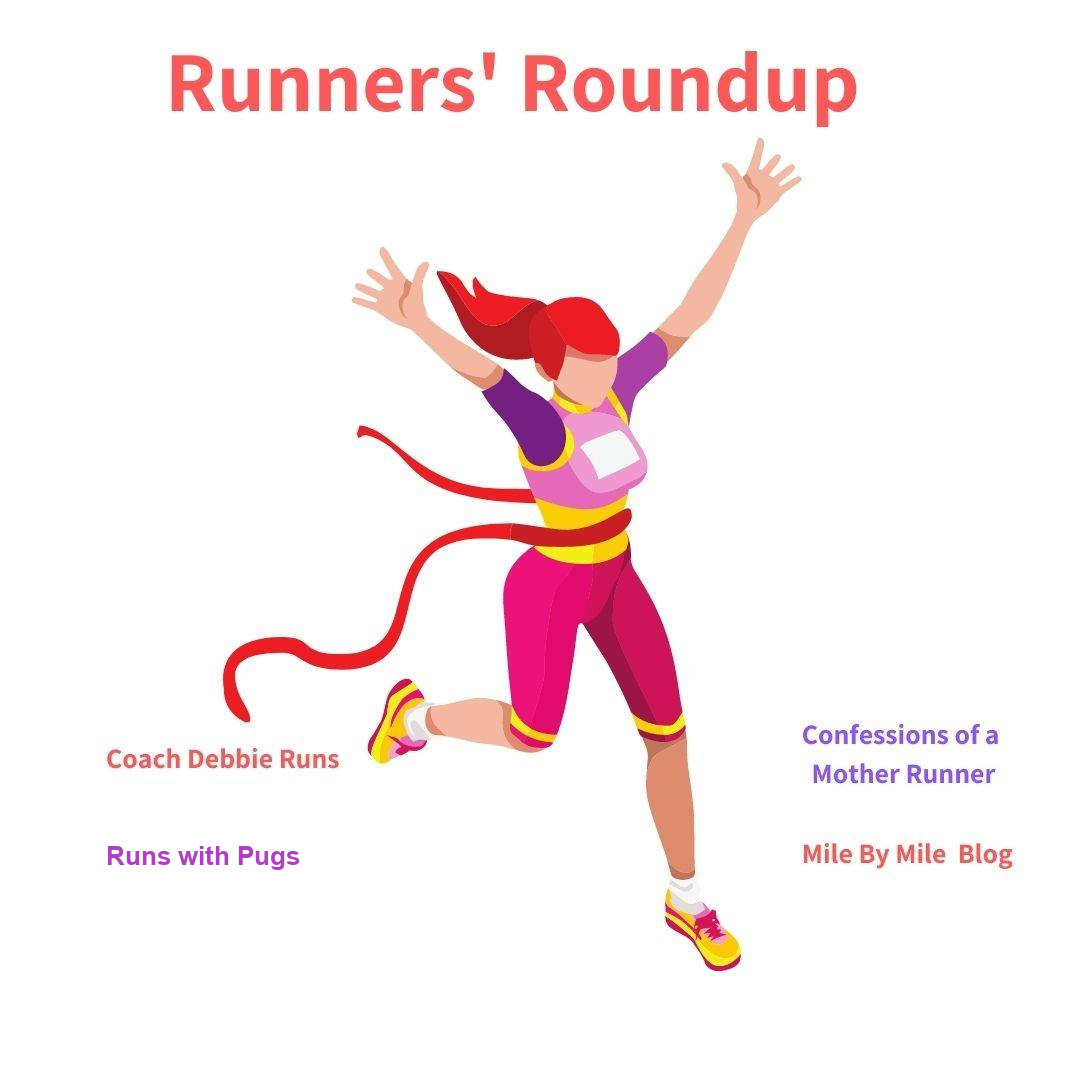 Now it's time for the Runners' Roundup! Link up your running and fitness posts below! Join myself, Coach Debbie Runs, Confessions of a Mother Runner, and Runs with Pugs to post your favorite running tips, experiences, race and training recaps, workouts, gear, and coaching ideas.