Have you ever adjusted your running route just to avoid a big hill? I'm so guilty of this. Where I run it's pretty much impossible to avoid hills, but I know each route like the back of my hand and will sometimes plan my route so I don't need to run a big hill when I'm too tired. You've probably heard this before, but hills are really important for all runners. Let's talk about why you should be running hills in your training. Next week I will share more about how to run hills!
Why You Should Be Running Hills In Your Training
Create more power in your legs
When you are running uphill you are working against gravity. The muscles in your lower body are forced to work together and contract harder to get you up the hill. In turn, you must create more power which results in stronger running overall.
Hills are another way of strength training
While lifting weights is extremely beneficial for runners, running hills is a way to practice using that strength when you are actually running. Rather than isolating a few of your muscles at a time, you are teaching them to work in coordination to get you up a hill.
You may also like: Hill Sprints (Best Add-On Strength Training a Runner Can Do!)
Running Hills Helps Improve running economy
Running economy is how much energy you use at a given pace. Obviously you want to be able to run faster while using less energy, right? A study at the Karolinska Institute in Sweden found that after 12 weeks of varied hill training, running economy improved by about 3%. That can mean shaving 5-10 minutes off of a marathon time just from including hills in your training!
Running Hills Improves Aerobic power
Dr. Bengt Saltin at the University of Copenhagen found that using hill workouts in training led to higher levels of aerobic enzymes in the quadriceps. This allows your muscles to work at a higher intensity for a longer period of time without feeling as fatigued.
Running Hills Improves Muscle Elasticity
We want our muscles to be able to stretch and contract efficiently as we run, and this seems to be another benefit of running hills regularly. Having improved muscle elasticity will help you to improve your endurance so you can run longer with less fatigue.
Hills make you mentally stronger
The more you run hills, the more confident you will feel about them. When you run hills in training you will be more prepared for them on race day. You will know how to pace yourself to get up the hills without stopping to walk or using too much energy.
Hills are Speedwork in Disguise
There is a common saying that hills are speedwork in disguise. They have all the benefits I just shared to help you get stronger and faster, with less chance of injury. You can use hill repeats instead of track work if you are an injury prone runner, and still get many of the same benefits.
What goes up, must come down
My favorite part of running hills is the downhill. Remember that once you get up that hill, you will get to enjoy the downhill on the other side!
Hopefully I've convinced you that hills are important and beneficial. I often need to remind myself of these points as well. Make sure to check back next when I will share some tips for running hills safely and effectively.
You may also like:
Want to Run Faster? How to Adjust Your Training
3 Benefits of Treadmill Running That You May Not Have Realized
15 Running Lessons I Wish I Learned Sooner
Do you run hills regularly?
Would you rather run up a big hill at the beginning or end of your run?
What benefits have you seen from running hills?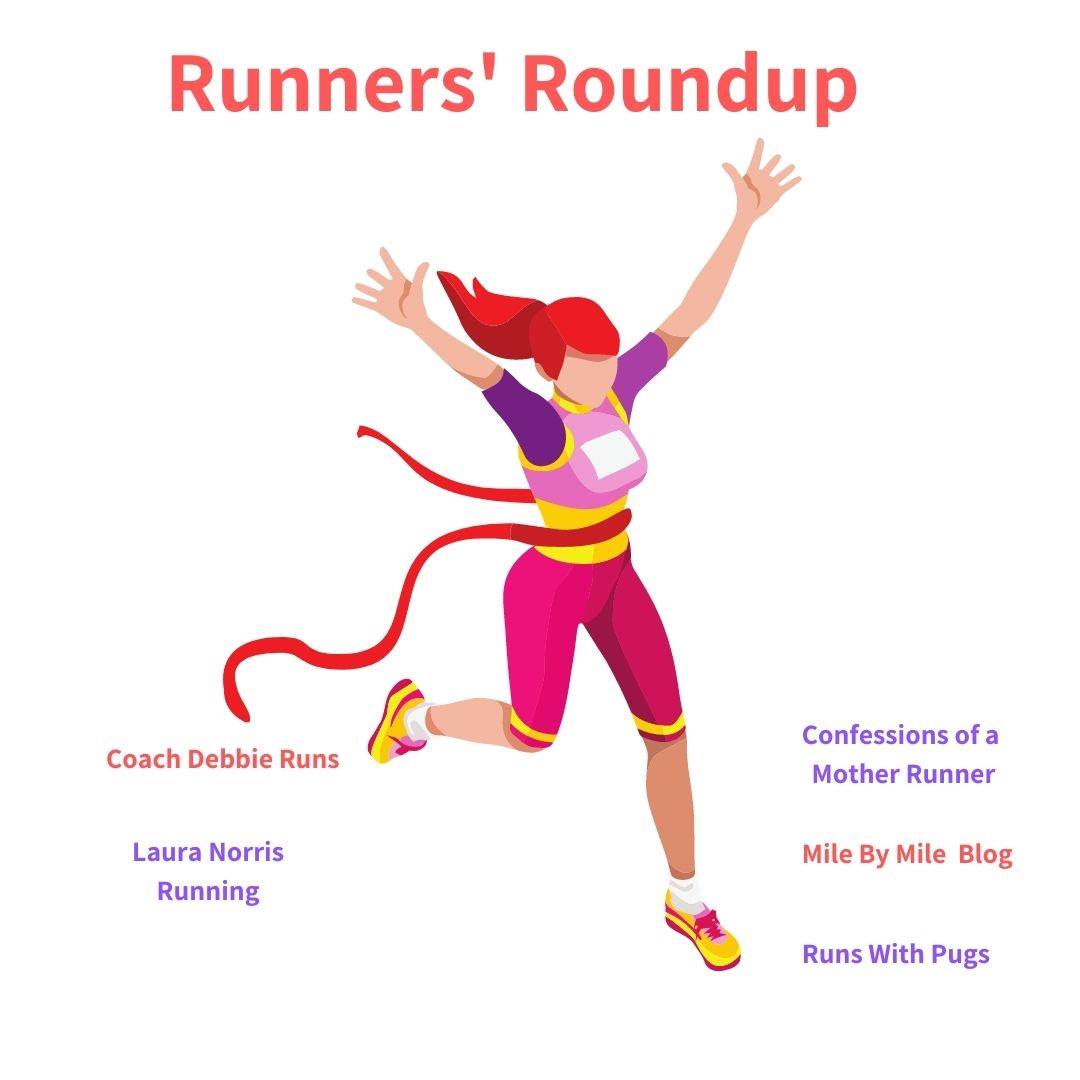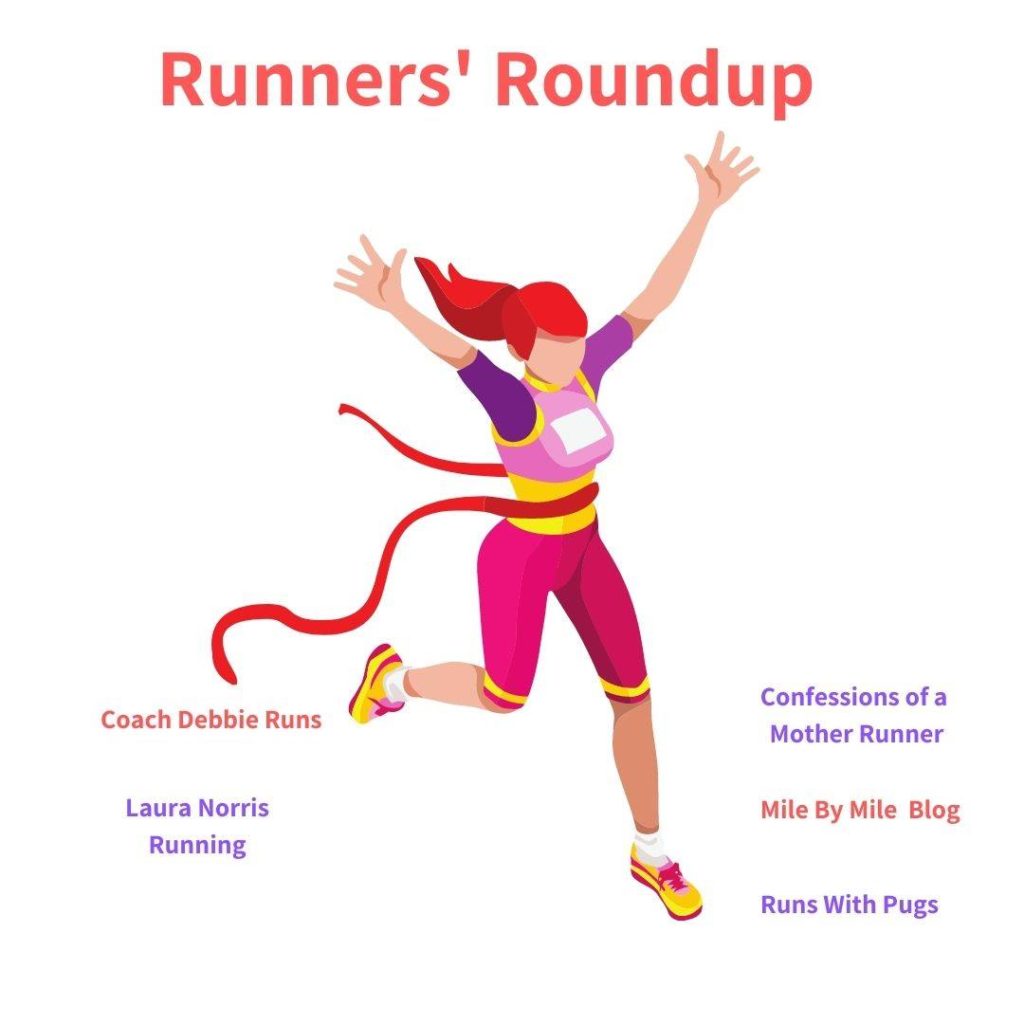 Now it's time for the Runners' Roundup! Link up your running and fitness posts below! Join myself, Coach Debbie Runs, Confessions of a Mother Runner, Runs with Pugs , and Laura Norris Running to post your favorite running tips, experiences, race and training recaps, workouts, gear, and coaching ideas.