Over the past 18 months many people have turned to running as a way to exercise without having to go to a gym. Often times what starts as an innocent way to stay in shape can turn into an obsession with the sport. One day you're running for 10 minutes around the block, the next you're getting ready to run your first marathon. (Hopefully the progression doesn't actually happen that quickly!) So if you're running has progressed to the point where you have signed up for your first marathon, congrats! Here's what you need to know.
Get the right gear
Maybe you've gotten away with wearing cotton t-shirts and yoga pants for your runs up until now, but if you are going to run your first marathon you probably need a few pieces of good quality gear for training. You don't need a ton of stuff- just 2 outfits that you can rotate between is enough. But keep in mind that the weather may change throughout your training cycle. It could be hot now as you begin training and then cool off by the time you have your race.
Other than clothes, also make sure you have a good pair of running shoes, safety gear like a headlamp and reflective vest, and cold weather gear if it will be cold out during training. You don't need to get all those things right away, but remember that as training progresses you may need most of those things.
You may also like: 10 Essential Pieces of Marathon Training Gear
Track your runs
As you are completing your runs you will want to have a way to track how far you ran. An easy way to do this is with a GPS watch. Not only will your watch tell you how far you have run in real time, but it will also store your data in an app. There are also apps for your phone that you can download to track your runs, but I don't think the GPS is as accurate that way. Of course you can also do it the way I did when I started running: wear a simple watch with a timer, map out your run beforehand, and then write down how far your ran and how long it took you!
Have a plan for your first marathon
It's important to go into marathon training with a plan in place. It's ok if you don't follow your plan exactly, but it will be difficult to build your mileage safely if you're not intentional about what you are doing. There are books and plans online with training plans, or you can work with a running coach who can provide something that is individualized to you.
You may also like: Easy 32 Week Marathon Training Schedule for Beginners
Create your support team
Make sure you have a running support team who can help you get through your marathon training cycle!
Figure out a schedule
Once you have a plan in place, you will need to figure out how to fit in all your runs. Try to find a time of day that works best for you. Consistency and getting in a routine is really helpful! I am a big proponent of morning running because you get it done first thing before anything else gets in your way. Find what works for you and figure out how to prioritize getting your runs in.
Make sure you're eating enough
As you are running more, you will need to eat more. Marathon training is not a time to diet or focus on losing weight! Make sure you are eating within 30-60 minutes of finishing your workout. Consider working with a registered dietician if you need help with fueling your runs during marathon training. I found this post to be really helpful with explaining all the details about nutrition during marathon training: Marathon Training Nutrition 101.
Start fueling on runs
Not only will you need to eat enough throughout the day, you will also need to take fuel on your long runs. I usually recommend taking fuel if a run is longer than 80-90 minutes. You may have to train your gut to handle mid-run fuel, and you may also need to experiment with what kind of fuel works best for you. Start by trying to take 1 gel (or one serving of the fuel you are using, which usually has about 100 calories) every 45 minutes. One you get used to that try to increase it to closer to every 30 minutes.
Stay hydrated
It's also important to stay hydrated on your runs. During your actual race there will probably be water on the course, but you will need to figure out a way to take water (and sometimes electrolytes) during training runs. I love using my hydration pack (affiliate link). If you run somewhere with water fountains, that's a great option too. There are also handheld bottles that work well for some runners.
Prevent injuries as you train for your first marathon
You may be surprised to find that runners need to do more than just run! Maybe you are not at all surprised by that, but it took me awhile to learn this. I think the #1 thing you can do to prevent injuries (other than follow an appropriate training plan) is to focus on strength work, especially for the core and hips/glutes. Some runners may also benefit from stretching and foam rolling. It can be helpful to be assessed by a PT to see what you should be doing to run your best and prevent injuries.
Connect with other runners
Find other runners, either online or in your community, to connect with. it's nice to share the ups and downs of marathon training with someone who wants to listen (vs friends, family members, and coworkers who may be tired of hearing about running!)
Work towards small milestones
Running a marathon is a huge goal, so celebrate the small milestones along the way. You're going to run some new distance records during many weeks of training. You may run fast workouts as well. Maybe you will even lose your first toenail! These are all things to celebrate. (Not the toenail thing, I don't wish that on anyone…)
You may also like: How Running Mile Repeats Can Improve Your Marathon Time
Take it easy
Even as you are getting faster and stronger, it's still important to run your easy runs easy. Make sure that most of your runs are at a conversational pace. Some runs can be a little harder, and your long runs may feel harder because you are running for so much time. But keeping most of your miles easy will allow you to build your mileage safely.
Increase your mileage slowly
if you are following a well-written training plan this shouldn't be a problem. Make sure you are only adding on a few miles each week, and taking cut-back weeks every 3-4 weeks. This will allow your body time to adapt and to reap the benefits of your training.
Don't be afraid to walk
Walking is totally fine, especially as you are working on increasing your long runs! It's all about time on your feet. And if you have to walk during your marathon, that's ok too. Remember, this is your first time running these longer distances, and the goal is to cover 26.2 miles, however that looks for you.
Have some dress rehearsals before your first marathon
Practice all the things you will do on race day, from what you will eat before the race, to what you will wear, and how you will carry your belongings as you run. Make sure you are prepared for any accommodations you will be using on race day if you are traveling for your race.
Participate in shorter races
It can be really helpful to do some shorter races leading up to your first marathon. These can be for fun, just to get in some mileage, or as part of a workout. A half-marathon can serve as a long run. This gets you used to the race atmosphere and may help reduce any pre-race nerves you may experience.
Don't worry about a goal time for your first marathon
If you're goal is to finish your first marathon, try not to worry about how long it will take you! Enjoy the experience and be proud of your accomplishment. Hopefully you will want to go back for more marathons, at which point you can start chasing down some goals.
You may also like:
Mid-Run Fueling Ideas That Don't Involve Gels
Top 5 Hydration Tips for Summer Runs in the Heat
What else would you tell someone who was getting ready to run their first marathon?
If you have done a marathon before, did you follow these guidelines when you were preparing for your race?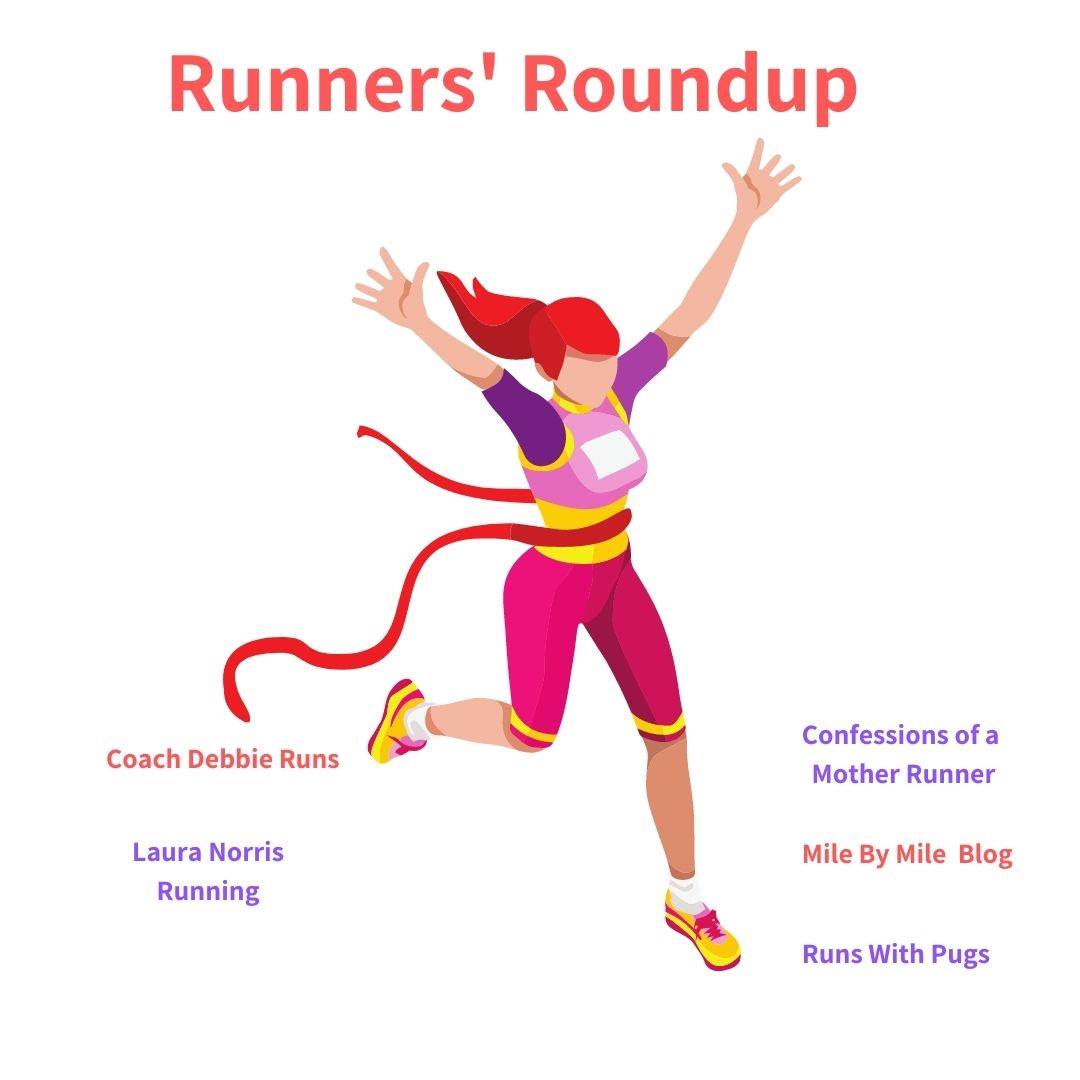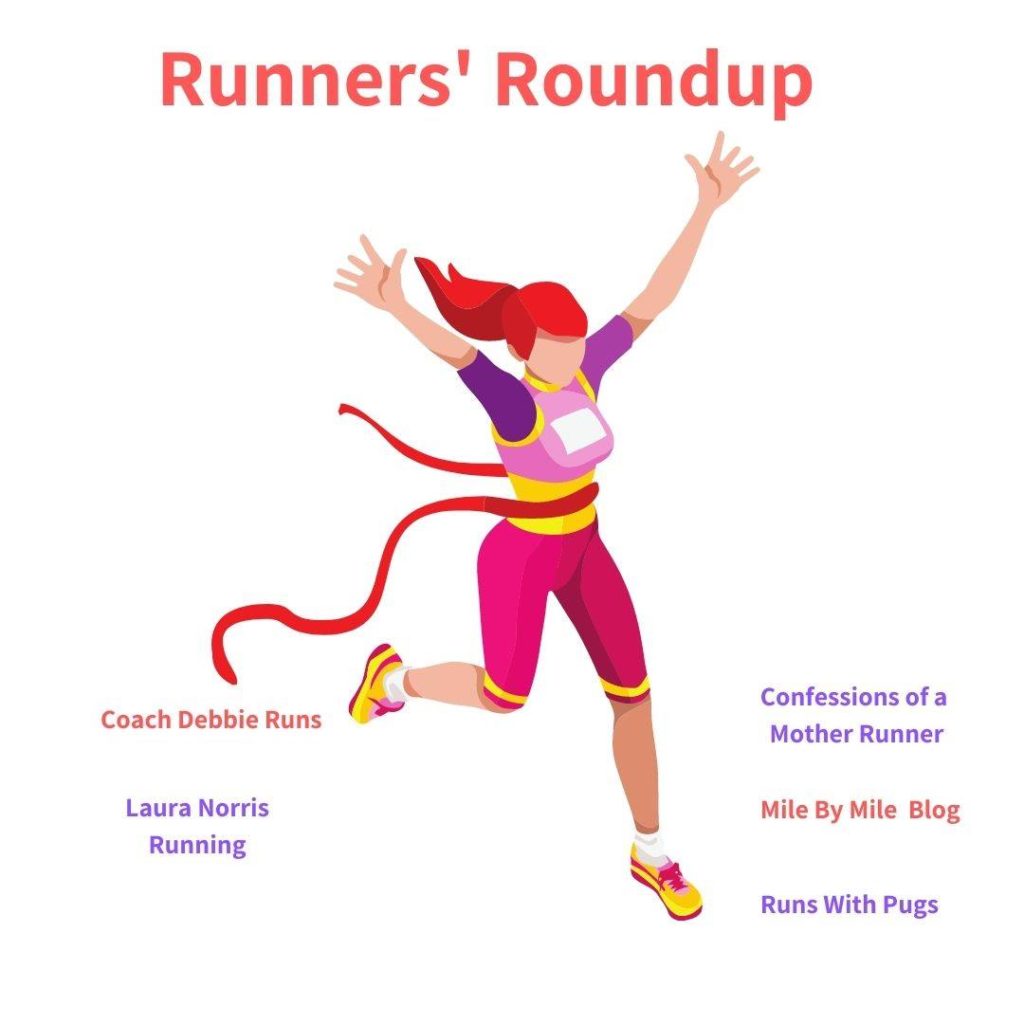 Now it's time for the Runners' Roundup! Link up your running and fitness posts below! Join myself, Coach Debbie Runs, Confessions of a Mother Runner, Runs with Pugs , and Laura Norris Running to post your favorite running tips, experiences, race and training recaps, workouts, gear, and coaching ideas.